Judas As Black Moth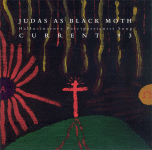 Details
2005 2xCD UK Castle Music CMEDD1160
In jewel case
2005 2xCD UK Sanctuary 02182-36227-2
In jewel case
Track Listing
Disc One
The Long Shadow Falls (2:17) [durtro030] [durtrojnana033]
Good Morning, Great Moloch (3:29) [durtro051]
Mary Waits In Silence (2:57) [durtro011]
Sunset (3:23)
Alone (6:07)
Calling For Vanished Faces I (1:52) [durtro030] [durtrojnana033]
A Gothic Love Song (For N.) (5:55) [durtro042]
Oh Coal Black Smith (4:49)
They Return To Their Earth (6:20)
Lucifer Over London (7:50)
Walking Like Shadow (3:09)
Niemandswasser (6:07) [durtro051]
All The Pretty Little Horses (2:43) [durtro030] [durtrojnana033]
Calling For Vanished Faces II (4:05) [durtro030] [durtrojnana033]
All The World Makes Great Blood (3:55)
So: This Empire Is Nothing (1:07)
Whilst The Night Rejoices Profound And Still (4:22) [durtro042]
Disc Two
Sleeve Notes
I was asked by David Michael Late Tibet to submit a tracklisting for this set as well as to help put together some liner notes.
With respect to the tracks presented here, I believe what was chosen captures the essence of that which is Current; both the breadth and the beauty.
A group of David's closest friends were asked to share some thoughts about David Michael and Current 93. Their comments form the basis of this bookelt and give a tiny glimpse into the man behind these songs.
If you are already familiar with the work of Current 93, I hope that you enjoy revisiting these old friends. If this is your introduction, prepare yourself for a remarkable journey; one that is likely to continue for many years to come

Mark Logan, Jnana Records

Baby Dee
Everything that is David is a thing which can be heard in his voice and in his words and in the work of the people he has called his friends who over the years have comprised Current 93.
I hear his guts. I hear his fear. I hear his friendliness. I hear his wish. I hear his will. I hear his sorrow. I hear his generosity. I hear him be. I hear the particularness of his self. Always alone. Always amongst friends.

Will Oldham
Current 93 exists as the eye of the salutary storm; one that yields fear from fear, awe from awe and love from love.

Antony
David is so courageous; tirelessly searching for the form that mirrors the face of his journey. David is so generous; he gives us everything. he breathes in a box of shadows and exhales a poem. Now he is a child, dancing inside a blind white diamond. Now he is a messenger, reporting as he reels through rapturous flames. Sometimes I get scared of David's world. Then it is the kindness of those around him that sets me at ease.

Devendra Banhart
I would simply say: he is the most elegant writer alive.

Shirley Collins
Current 93 takes me into another world. Do I alawys understand it ? No. Is that why I like it ? Perhaps. It is the sense of the unattainable that is almost grasped, which I find so mysterious and intriguing. And with all, a lasting affection for David Late Tibet.

William Basinski
Witnessing the passionate, ecstatic mesmerising performance of David Michael and Current 93, I was beyond moved to tears. trying to keep it somewhat together so as not to make a spectacle of myself, I glanced back through the soggy eyes and saw hundreds of 'soft black stars' glistening on the enraptured faces in the silent, spellbound audience. Who could resist something so deeply moving, truthful and pure ? So human, so beautiful and so rare...

Marc Almond
I've known David Tibet since the early 80's. I have to thank him for so many things; not least for introducing me to the music of Antony and the Johnsons, Baby Dee, the words of Eric Count Stenbock and of course the dark hymns of Current 93. David's vision of music, art and poetry. Current 93 is a collective that draws moths to a flame; not to be burnt but to be illuminated. I'm proud to be one of those moths.

Thomas Ligotti
In a world that routinely spits out the most ludicrous and wretched specimens in all genres of existence, Current 93 is an Anti-Phenomenon that somehow slipped in through the back door of creation and flourished in defiance of everything that works to crush what is unique and brilliant.

Bill Fay
There's a lot of musical and lyrical depth, a lot of feeling in the diverse work of Current 93. How David manages to collaborate within the group and champion and release others on his Durtro label at the same time, I'll never know. Even more important, a nice person too.

Simon Finn
David, quite simply, is one of the most unusual people I've met. His mind is filled to the brim with the most incredible detail; srtistic, academic and literary, and his ability to focus on that detail, till it becomes all, till it is somehow resolved, is daunting. But it is that obsessive quality which has made him and Current 93 both what it was and is.
This 2 CD set is a compilation containing many songs from different periods. It will be wonderful to hear them juxtaposed against one another as one might in a concert; to hear the music, listen to the poetry, and as we do so, see in one's mind's eye the changes of the remarkable mind behind the songs.

Ben Chasny / Six Organs Of Admittance
David is one of the funniest and friendliest people that I have ever met. This is what I always tell people when they ask me what he is like. Because who would have thought ? Who would have thought that one person who preached over and over in my midnight headphones that there is no refuge in fire or stone, or painted stories of Three Headed Goats and Rot Horse Kids; who would have known that this person is vibrant with good humour all the long day ?
But when David plays music something changes. he really is somewhere else. It seems that he becomes an antenna, pointed toward Heaven, pointed towards his ghosts and our demons and a transcendant beauty to draw it all out and throw it on the Earthly plane as proof that there is more than just this Surface World. He really does become the David Michael that one would think exists. Aching and emotionally stretched, he can match and surpass the mythology that has been built around Current 93 over the years. The last time I played guitar whilst he was singing I distinctly remember looking up at him and thinking he looked like an ancient and tattered sage with eyes searching and crazy, exhausted but with wild arms flailing about, adjusting the antenna, pulling demons out of the air and throwing them on the ground, singing right into his ghosts' faces (and be assured; these ghosts do exist, just as your arms are attached to your body) again and again as if in a perverse dance with redemption. Yes, he changes. I was a little worried since it was only the second song in a two hour set, but invisible hands hold him up when any other human would fall from spiritual exhaustion. Invisible hands guide him from station to station and through the darkness. Invisible hands help him adjust his antenna to tune in his ghosts and paint his rainbows that dip into 'broken bowls full of sadness'. I can only imagine that those same invisible hands helped guide his pen whilst writing the music on this collection (and anyone who has seen David's penmanship would be likely to agree).
Outside of that other realm, however, David is merely one of the most generous people I have ever met. He;s as playful as a child and a constant model to be healthy in spirit and flesh; more like the best-friend-next-door-neighbour swapping sugar for flour than any Gnostic or apocryphal sage. I suppose he saves that sort of thing for the pen and the stage. Long live David Michael's Current 93.

Hymenaeus Beta, Frater Superior, O.T.O.
David Michael, lately Tibet, the ex-Typhonian Frater Pavo 93, is an adornment of our post-Decadent age. His expressed wonderment at the world is documented by over two decades of recordings, performances, writings, artworks, as well as numerous carefully chosen books shepherded through his press. His declared objective is Heaven; his world can end at any moment; we follow him closely because his spiritual odyssey, so uniquely his own, is far from over. Whilst the aeons revolve in their endless transition, world without end, he sings his songs for the end of time, inviting us to feel more deeply than is fashionable, to keep truly open minds, to theosophise aloud. he is, as his fellow-traveller Verlaine has it, a poet-madman lost in the adventure of his quest for salvation. He sings for himself and for the race of the future.

Judas As Black Moth

Hallucinatory Patripassianist Song by Current 93

This album is a selection of the compilers' favourites works by Current 93. It was compiled by Mark Logan, Steven Stapleton, José Pacheco and myself.
I dedicate this collection to my beloved wife Andria Degens of Pantaleimon. I thank all of those, living or dead, whose kindness and friendship either now or then has meant so much to me over the years: Steven Stapleton, Michael Cashmore, Thomas Ligotti, Geoff Cox-Dorée, Bill Breeze, Ben Chasny, Will Oldham, Shirley Collins, Dolly Collins, Mark Logan, William Basinski, Paul Jackson, Michael Lawrence, Lauren Winton, Joe Budenholzer, Tiny Tim, Antony, Baby Dee, Bill Fay, Marc Almond, David Gibson, Rose McDowall, John Contreras, Ian Johnstone, Simon Norris, Al Cisneros, Stephen Thrower, Cosey Fanni Tutti, Chris Carter, Peter Christopherson, Jeremy Reed, Colin Potter, Tony Wakeford, Val Denham, Charlemagne Palestine, Dr Lance Eccles, Dr Ayse Tuzlak, Maja Elliott, Joolie Wood, Simon Finn, Kat Spaceship, José Pacheco, Nidge Ince, Julia Kent, Little Annie Anxiety, Henry Boxer, Coptic Cat, Devendra Banhart, Hymenaeus Beta XI°, Richard Moult, James Hunt, Nick Cave, Christoph Heemann, Stephanie Volkmar, Ed Hardy, Matt Waldron, Denis Blackham, John and Gregg Scharpen, Clodagh Simonds, Diana Rogerson, Karl Blake, Cam Archer, Jeremy Cantwell, Nina Antonia, Timothy d'Arch Smith, Carlos Ornelas, Celia Brigstocke, Andrew McKenzie, Jackie, Graham Finn and Thea Sands-Jeffery, Ruby Wallis, Lilith Stapleton, Crass, Rob Fisk, Edwin Pouncey. I honour the memory of Count Stanislaus Eric Stenbock and Louis Wain, and I remember my dear friend Jhonn Balance (1962-2004) with love and sadness.
Thanks to Amy Phillips, the Current 93 jeweller.
Many thanks to those at Sanctuary who made this possible: Steve Hammonds and Jon Richards for project co-ordination, Nick Church for suggesting this to me in the first place and Al Philip.
Mastered by Denis Blackham at Skye mastering, as always.
Photographs: back of booklet by José Pacheco, Lisbon 1997; inlay tray by Joolie Wood, Turin 2004. All artwork and calligraphy by David Michael Late Tibet. David's artwork is represented by Henry Boxer Gallery. Sleeve design by David Michael and Paul Jackson at Othila.
I believe in the immortality of the soul, the resurrection of the dead, heaven or hell as the life everlasting, and the imminent and rapturous return of the Patripassianist Christ. Please pray for the canonisation of John Bradburne.

David Michael Late Tibet, 14.VI.2005
God is Love

St. Luke: XVII:20,21. St. Thomas: Logia 3,77. St. Mark:XIII:37.

Disc One:
Tracks 1,7,14,15 are from All The Pretty Little Horses (part two of The Inmost Light trilogy); tracks 2,13 are from Sleep Has His House; tracks 3,8,18 are from Soft Black Stars; tracks 4,10 are from Thunder Perfect Mind; track 5 is from Black Ships Ate The Sky; track 6 was originally on Imperium, though this version is from the live album Halo; track 9 is from Swastikas For Noddy; track 11 is from the compilation album SixSixSix: SickSickSick; track 12 is from the collaborative Current 93 / Nurse With Wound album Bright Yellow Moon; tracks 16 and 17 are from Of Ruine Or Some Blazing Starre.

Disc Two:
Track 1 is from Where The Long Shadows Fall (part one of The Inmost Light Trilogy); tracks 2, 7 are from from Soft Black Stars; tracks 3, 5, 10 are from All The Pretty Little Horses; tracks 4, 13 are from Of Ruine Or Some Blazing Starre; track 6 is from Sleep has His House; track 8 is from Horsey; tracks 9 is from Earth Covers Earth; track 11 was originally on Sleep Has His House, though this version is from the live album Halo; track 12 is from the compilation album SixSixSix: SickSickSick; track 14 is from In A Foreign Town, In A Foreign Land

Thanks to Nick Cave for vocals on 'All The Pretty Little Horses' and Shirley Collins for vocals on 'All The Pretty Little Horsies'.

Please refer to the original albums for details of those who have played on those tracks. I would however like to acknowledge with love especially Steven Stapleton, Michael Cashmore, Maja Elliott, Joolie Wood and Ben Chasny as the main spirits behind what is here.

All tracks written by David Michael Late Tibet and published by copyright control except disc 2, track 12 written by Tony (T.S.) McPhee and published by Heat Music 1974.
Notes
The original booklet that came with the release, as reproduced above, was later amended following an admission by David Late Tibet of inaccuracies in the final page. The corrected page can be downloaded
here
Pre-ordered copies through Durtro were signed by David Late Tibet and Steven Stapleton