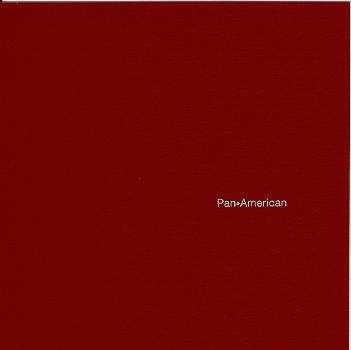 | | |
| --- | --- |
| artist: | |
| title: | Pan•American |
| catalog #: | krank025 |
| formats available: | |
| Release Date: | March 23, 1998 |
Mark Nelson has been recording and trading tapes under the name Pan•American for some time now. During the summer of 1997, he started recording a full length album for Kranky at home and at Sound of Music Studios in Richmond, Virginia. Mark's contributions to Labradford as the trio's guitarist and singer, might prepare the listener somewhat for the debut Pan•American album. Those lucky enough to be in contact with the independent taping community (which is the last, true underground left) and in possession of earlier Pan•American cassettes may be somewhat forewarned. But who could have expected what has emerged from months of sampling, recording, and mixing?
Songs:
Starts Friday
Remapping
Lent - [MP3]
First Position
Tract - [MP3]
The Dark Nest
Noun
Lake Supplies
Part One - [MP3]