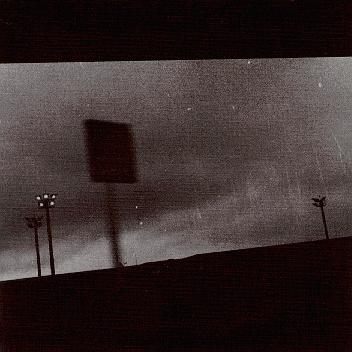 | | |
| --- | --- |
| artist: | |
| title: | F# A# ∞ |
| catalog #: | krank027 |
| formats available: | |
| Release Date: | June 8, 1998 |
Originally released on vinyl in a pressing of 500 on the Constellation label, F# A# ∞ has been remixed and resequenced. Take the epic scope of Ennio Morricone, the artsy slash of 17 Pygmies, the desert tones of prime Savage Republic, bolster the mix with the rhythmic chugalug of The Ex and add the Canadian tradition of radio drama and you begin to get a hint of what this band are up to. With twin percussionists, three guitar players, violin, cello, glockenspeil and tape loops, godspeed you black emperor! can make a big rumbling sound or stretch out into delicate filigrees. The nontet has developed a reputation in their hometown for gripping multimedia shows at their recording and performance space Hotel 2 Tango. At the Lounge Ax twin film projectors emitted grainy backdrops while the band built up their cinemascope sound world. The original home recordings were made at Hotel 2 Tango and have been tweaked at Toronto's Chemical Sound studios (with the help of Daryl Smith of Slow Loris). Two new pieces,"Dead Metheny" and "Sad Mafioso," have been recorded for the compact disc.
Songs:
The Dead Flag Blues
East Hastings
Providence