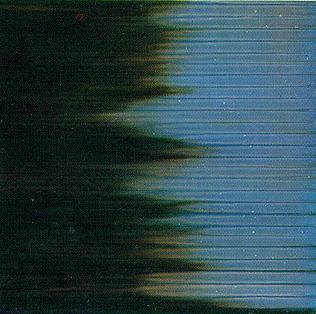 | | |
| --- | --- |
| artist: | Stars of the Lid/John McCafferty |
| title: | Per Aspera Ad Astra |
| catalog #: | krank028 |
| formats available: | |
| Release Date: | November 18, 1998 |
In a unique collaboration, kranky is proud to present Per Aspera Ad Astra, the pairing of the tonal feedback duo Stars of the Lid and New York City minimalist line painter Jon McCafferty. McCafferty (best known for the cover art for R.E.M.'s Green album) approached Stars of the Lid in the summer of 1995 while the band was on tour with fellow Texans Bedhead. McCafferty has done a series of paintings influenced by Stars of the Lid's Music for Nitrous Oxide album. In an attempt to blur the distinctions between mediums, member Adam Wiltzie has incorporated the sounds of McCafferty painting in his studio to the music. In arranging this recording, the acts of the visual artist have become sound worthy - they determine a context and become music.
Songs:
Low Level (Listening) part 1
Low Level (Listening) part 2 - [MP3]
Low Level (Listening) part 3
Anchor States part 1 - [MP3]
Anchor States part 2
Anchor States part 3 - [MP3]