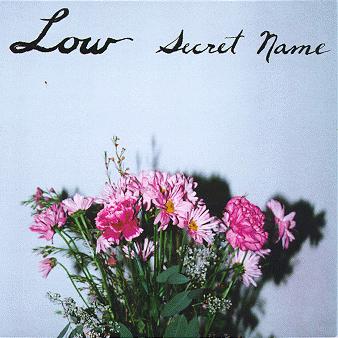 | | |
| --- | --- |
| artist: | |
| title: | Secret Name |
| catalog #: | krank035 |
| formats available: | |
| Release Date: | March 30, 1999 |
Secret Name was recorded at Electrical Audio Studios in Chicago in November, 1998 with Steve Albini. It marks a continuation of both strands Low worked with on the Songs For A Dead Pilot EP; moving from brittle drones to chamber pieces augmented by a string quartet. Low remain tied to the simple grace of the voices of Alan Spearhawk and Mimi Parker while expanding and varying instrumentation and song structure. Perhaps it is best to describe Low's approach a essentialism - allowing each musicial gesture to make maximum impact on the listener. Two additional tracks: "Old Man Song" and "Last Breath" appear only on the LP set not on the CD.
catalog#
artist
title
format
paypal purchase

KRANK 035

KRANK 035

currently unavailable

Songs:
I Remember - [MP3]
Starfire
Two-Step
Weight of Water - [MP3]
Missouri
Don't Understand
Soon
Immune
Lion/Lamb - [MP3]
Days Of...
Will the Night
Home
Old Man Song*
Last Breath*

*Two bonus tracks appear on the double LP version, not on the CD.