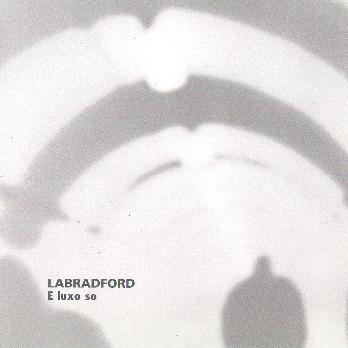 | | |
| --- | --- |
| artist: | |
| title: | E Luxo So |
| catalog #: | krank037 |
| formats available: | |
| Release Date: | July 13, 1999 |
The fifth album from the flagship of the kranky fleet and (dare we say it) one of the most important bands in the world. "E luxo so" (grab your Portuguese-English dictionary) was recorded at Sound of Music studios in Richmond, VA like Labradford and Me media naranja and features contributions from a string quartet (Chris Johnston, Craig Markva, Jamie Evans and Jonathan Morken) and Peter Neff on dulcimer. Subtle blips of percussion and samples interweave through blurry guitars, bubbly electric piano and plangent organ and some gorgeous piano. Six songs. Labradford stand alone.
Songs:
Recorded and mixed at Sound of Music, Richmond, Va. - [MP3]
with John Morand and assisted by Brian Hoffa.MP3]
Dulcimers played by Peter Neff, Strings played
by Chris Johnston, Craig Markva, Jamie Evans, - [MP3]
and Jonathan Morken. Photo provided by - [MP3]
Let O'Steen. Design assistance by John Piper