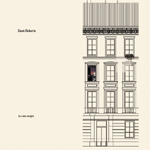 | | |
| --- | --- |
| artist: | |
| title: | Be Mine Tonight |
| catalog #: | krank063 |
| formats available: | |
| Release Date: | Nov. 17, 2003 |
Be Mine Tonight is a recording of songs. Slow, often wrenching songs where the brush of a cymbal, a voice or a plucked string can have great impact. Through arrangement, processing and editing Dean Roberts has crafted out rock that presents listeners with familiar forms as it challenges them with oblique gestures. Improvisational and electronic strategies are ably utilized to push the dimensions of rock songs played by a group of people together in one room.
Be Mine Tonight is the very first production of a young engineer and composer Valerio Tricoli, a rising name in the world of improvisational music. It was recorded in Bologna , Italy from Dec. 2000 to Dec. 2002. Giuseppe Ielasi, of Fringes Recordings and a legend of Italian improvisational guitar, contributed prepared guitar, as did Christian Alati. The deft drumming by Antonio Arrabbito marks his recording debut. Roberts played acoustic and electric guitars, piano, percussion, bass, harmonium and glass harmonica.
Songs:
All Pidgins Sent to War, Palace of Adenaline V and E.E. /
Disappearance on the Grandest of Streets - [MP3]
Smash the Palace and What Nerves You Got - [MP3]
Letter to Monday - [MP3]