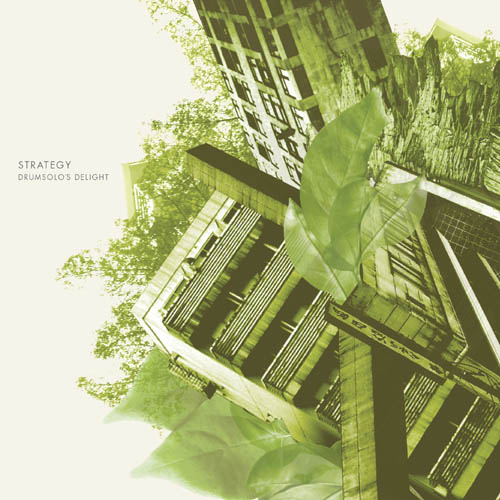 | | |
| --- | --- |
| artist: | |
| title: | Drumsolo's Delight |
| catalog #: | krank066 |
| formats available: | |
| Release Date: | April 26, 2004 |
Drumsolo's Delight is the second album Paul Dickow has made under the name Strategy. Dickow was an fan of synth-pop who simultaneously learned to play keyboards, the drums and program. He went on to drum in the art punk outfit Emergency, play keyboards in Fontanelle and multiple instruments in Nudge. Strategy wires together Dickow's programming and performing experience via a hodgepodge of table top electronics, computers and realtime musicianship. Combining a granular ambient aesthetic with an abstract, percolating rhythmic sensibility, Strategy unites small parts into complete melodies motivated by complex pulsations. The Portland Mercury described Dickow as "Portland's laptop prankster/meister of disquo."
Paul Dickow has been performing and DJing at dance clubs, rock clubs, dance parties and galleries up and down the West Coast. He releases music on his Archigramophone imprint and curates monthly Community Library nights at the Dunes club in Portland. Strategy has released dance singles (with Seattle's ORAC label), remixes and a debut album, Strut, on the Portland-based Outward Music label in summer 2003.
Drumsolo's Delight weds the subtle rhythmic promise of the early work anthologized on Strut with a discreet ambience. The album flirts with the tensions of hyper-modern digital vastness on one hand, and the gritty immediacy of live dub mixing on the other. Drumsolo's Delight moves towards the points of overlap between rhythm and cloudiness- reaching towards the grey area where sounds share active and passive characteristics. Drumsolo's Delight is Strategy's most thematic work to date, and aside from the technical syntheses achieved in the studio, the album is an accurate snapshot of several years' of work creating music concerned with geography/place, people, memory, and weather.
Songs:
Cascadian Nights - [MP3]
Super Shewolf Inna City
Drumsolo's Delight
Jazzy's Dilemma - [MP3]
Final Super Zen
Walkingtime (featuring CARO) - [MP3]
The Jazzy Drumsolo - [MP3]