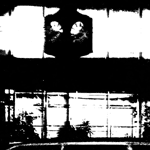 | | |
| --- | --- |
| artist: | |
| title: | Monument |
| catalog #: | krank070 |
| formats available: | |
| Release Date: | June 21, 2004 |
Monument is a recording of guitar music from Tom Carter of Charalambides and is the second in a series of Charalambides-related reissues by kranky.  The two tracks of solo lap steel guitar were recorded live to DAT by Tom Carter a few days before a live performance in March, 2001. Monument was originally released by Wholly Other in an edition of 55 CD-Rs.  The first track, "Monument 1 (Memorial)," is slightly longer than two minutes and barely reveals itself.  The second, "Monument 2," is 47 minutes in length and considerably more expansive and louder than the opening cut.  The album was made using lap steel guitar, glass slides, digitech tsr-12 stereo reverb, a rat distortion pedal and craftsman screwdrivers.
Tom Carter is best known for his work with Charalambides, which he co-founded with longtime creative partner Christiina Carter in 1991. Since 2002, Carter has also undertaken solo work and collaborations. His 2003 solo tour, centered around the seminal Brattleboro FreeFolk festival, featured unaccompanied  solo shows and musical excursions (on stage and tape) with Bardo Pond, Thurston Moore, Dredd Foole, the MVEE Medicine Show, Ian Nagoski, Tower Recordings, and Double Leopards, among others.
Songs:
Monument 1 (Memorial) - [MP3]