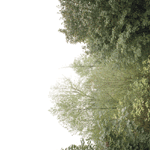 | | |
| --- | --- |
| artist: | |
| title: | The Soul of the Rainbow and the Harmony of Light |
| catalog #: | krank073 |
| formats available: | |
| Release Date: | Oct. 18, 2004 |
Recorded by the band in Olympia, WA from 2003 to early 2004 and mixed with Rex Ritter (Jessamine, Fontanelle and SUNN) at Magnetic Park in Portland, OR in March and April 2004, The Soul of the Rainbow and the Harmony of Light takes Growing's expansive palette, blurring and disguising instrumental points of origin to a point where sheer sound defines itself with authority. Now a duo with Kevin Doria on bass and guitar and Joe Denardo on guitar, Growing have pushed into the manipulation of feedback, hiss and static; wringing out waves of delay from their amps while retaining an earthbound mastery of crushing riffage. These grainy textures contrast with a clean, pulsing lushness that carries traces of bird song and touch on natural environs and the passing of time.
Since the release of The Sky's Run Into The Sea in August 2003, Growing have played a select number of shows, including the U.K. version of All Tomorrow¹s Parties (at the invitation of Mogwai). A number of older tape releases from the band are being reissued and the Italian Heroine label put out a split EP Growing recorded with M. Evan Burden of Get Hustle. In July 2004 the band took to the road for a tour of North America beginning with a performance at the Los Angeles Museum of Contemporary Art. European touring is planned for the fall of 2004 along with some more visits across America. The track "Anaheim II" was recorded for an abortive split release with Pelican. The title of this album is taken from an 1893 essay by Bainbridge Bishop concerning the relationships between color and sound. The essay was subtitled "A Plea for a New Science." Bishop invented the color organ in 1877, a musical device capable of playing both sound and corresponding light together or separately.
Songs:
Onement - [MP3]
Anaheim II - [MP3]
Epochal Reminiscence - [MP3]
Primitive Associations  / Great Mass Above