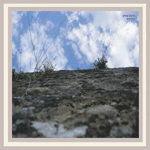 | | |
| --- | --- |
| artist: | |
| title: | Somnia |
| catalog #: | krank074 |
| formats available: | |
| Release Date: | Oct. 18, 2004 |
Greg Davis has made recorded appearances on numerous singles and compilations, played around the world and is best known for his two albums on the Carpark label; Arbor and Curling Pond Woods. Those two albums, as impressive and well received as they are, don't tell the whole story of Davis' omnivorous interest in music (he studied composition and jazz studies at DePaul University and composition at the New England Conservatory of Music) and considerable abilities. Somnia collects drone-oriented material Greg Davis has been working over the last two to three years with the final track, "Mirages (version 2)" being a recording from spring 2004 using a schaaf punchcard music box and computer. Each track features a single instrument (bowed psaltery, acoustic guitar, harmonica, fender rhodes, magnus chord organ) played by Davis and then filtered through a computer. The tones that come out of the process bear little immediate resemblance to the instrument of origin, taking on extended and diffuse forms of their own.
Having performed behind a laptop and toured with his own band, Greg Davis is uniquely situated, in a scene full of point and clickers, to create music that actually synthesizes and doesnąt merely recombine. Somnia is a product of his longstanding interest in both organic sounds (as created by instruments played in realtime) and the transformational possibilities of computers. An early version of "Clouds As Edges" was Davis' first release as a single on the Grounded label in 2001. Somnia focuses on one area of Greg Davis' many musical interests and widens his earlier laptop work as it reflects back on the instrumental textures used in his most recent solo work.
Songs:
Archer - [MP3]
Clouds As Edges (version 3 edit)
Diaphonous (edit) - [MP3]
Campestral (version 2)
Furnace - [MP3]
Mirages (version 2)
Greg Davis plays: bowed psaltery (1) gibson six string acoustic guitar (2) toy harmonica (3) fender rhodes electric piano (4) magnus chord organ (5) schaaf punch card music box (6) and computer