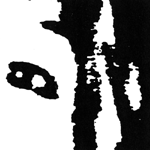 | | |
| --- | --- |
| artist: | |
| title: | Living Contact |
| catalog #: | krank075 |
| formats available: | |
| Release Date: | Nov. 1, 2004 |
The material on Living Contact is made up solely of Christina Carter on acoustic guitar and occasional vocals. It was recorded on boombox and four track tape from 1994-98, the period between Charalambides' Union and Houston albums, with most of the material recorded in 1995 and 1996.
Wholly Other originally released Living Contact as an edition of 100 CD-Rs in 2001 and the label's catalog describes the music as "The primitive and spectral underpinnings of Charalambides rendered with mysterious simplicity." Living Contact follows the Charalambides Unknown Spin CD and Tom Carter's Monument CD in the continuing series of reissues of Charalambides-related material on kranky. Seen in the light of the latest studio album from the band, Joy Shapes, this solo acoustic recording expands our understanding of Christina Carter's contributions instrumentally to Charalambides and stands alone as affecting acoustic music. Living Contact reminds us how pivotal Charalambides have been as a band and as individuals over the past decade.
Songs:
Silhouette - [MP3]
Dream Mother
Alone, Not Alone
Going Down - [MP3]
Body Energy Exchange
Major - [MP3]