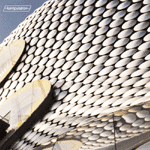 | | |
| --- | --- |
| artist: | Various |
| title: | Kompilation |
| catalog #: | krank077 |
| formats available: | |
| Release Date: | Nov. 1, 2004 |
We'll provide the context — two compact discs filled with twenty one tracks.  Over 148 minutes of music.  Brand new music from Pan•American.  A preview of forthcoming albums from Stars of the Lid and Keith Fullerton Whitman.  An exclusive mix of an album track by Greg Davis.  All priced CHEAP at less than the cost of a CD EP. It's been years since there's been a kranky sampler (and that one came out in Europe only) so it's time to show what we've been up to for the last few years.    Way back when compilations like Pillows and Prayers and Wanna Buy a Bridge? inspired us to check out tons of bands.  Hopefully kompilation can perform the same function for today's fans.
disc one
disc two