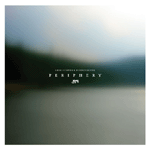 | | |
| --- | --- |
| artist: | |
| title: | Periphery |
| catalog #: | krank087 |
| formats available: | |
| Release Date: | October 10, 2005 |
Periphery is a collection of piano and orchestral based material, recorded and produced over the past year. Christopher Bissonnette has developed a system of exclusion and reconstruction,using seconds of samples to produce extended textural edits, often removing any traces of the original source, yet retaining the fundamental nature of each modeled phase. An analysis of the sound and recontextualizing of the sample initiates this method. Audio patches are constructed with sets of randomized variables. Most tracks are mixed and recorded live, resulting in organic, sinuous compositions. Interstitial moments, trails of reverb and tonal passages are all manipulated to become the groundwork for compositions. These extended phases create a fragile balance of tension and atmospheric placidity. The results are unprocessed introspective compositions, layered with delicate minutae—extended, irrreproducible, immersive happenings.
Songs:
In Accordance - [MP3]
Proportions in Montion
Comfortable Expectations - [MP3]
Substrata
Tenor Viol
Travelling Light
Pellucidity - [MP3]