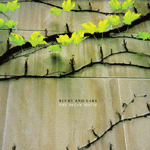 | | |
| --- | --- |
| artist: | |
| title: | The Dreamhouse / Dedications to Flea |
| catalog #: | krank090 |
| formats available: | |
| Release Date: | November 7, 2005 |
The Dream House is the first album of new material from Windy & Carl in five years.  Recorded at their home studio in Dearborn, MI it consists of two tracks.  The Dream House is in many ways the duo's simplest and most straight-forward release, concentrated as it is on two evolving pieces.  It is also Windy & Carl's most ambitious recording, with the duo deliberating on longer forms.  Windy & Carl are capable of sustaining melodic ideas and patiently apply attention to singular musical gestures.  Windy Weber describes the album as being about  "death and dreams and beliefs and leaving and moving on."    The second disc, Dedications to Flea, are gentle tributes to a departed canine friend.   The double CD EP package sells for the price of a single CD.
Byron Coley called Windy & Carl "the inventors of Michigan space drone" in The Wire in 2002.  The two have released a number of albums and plethora of singles and compilation tracks (all compiled on the ir self-released Introspection triple CD set).  Windy & Carl have played across the United States and Europe and are the only group invited to each of the Terrascope Festivals.  Their new release is made up of The Dream House CD EP and a CD EP called Dedications to Flea, which was originally released on the Brainwashed Handmade label in an edition of 500 copies.
Disc One:
The Eternal Struggle - [MP3]
I Have Been Waiting to Hear Your Voice - [MP3]
Disc Two:
Ode to a Dog - [MP3]
Sketch for Flea - [MP3]