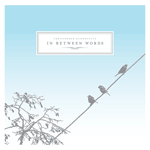 | | |
| --- | --- |
| artist: | |
| title: | In Between Words |
| catalog #: | krank118 |
| formats available: | |
| Release Date: | April 14, 2008 |
In Between Words is a collection of works that continue Christopher Bissonnette's explorations into orchestral and spatial acoustics. Cultivating an increasing interest in field recording and found sounds, Bissonnette has woven spatial ambience into these new compositions, while still concentrating on moments of near empty space between 'instruments.'
Inspired by the continuous din, the constant low-level hum of urban background noise, interspersed with all manner of mechanically created sounds, Bissonnette finds in this a near-melodic soundtrack to his daily life. On the final track "Jour Et Nuit," this seems most apparent as one can almost hear sparse traffic on a highway in the sweeping long tones.
Using orchestral sound sources as well as recording his own sounds to manipulate and process, Bissonnette has crafted a symphony of six movements, with melodies as ghostly apparitions that fade in and out of view. Recorded as spontaneous mixes, these compositions maintain a sense of organic fluidity while creating passages of escalating tension.
The second album from this Canadian composer follows his Periphery album on kranky. Bissonnete continues, in addition to his solo material, to work with the media collective Thinkbox, of which he is a founding member. Thinkbox is a project-based collective exploring material and technique to produce works that develop complex questions to simplified answers about art, technology, and the nature of multimedia creation.
"Bissonnette's mastery of his material is everywhere in evidence." Dusted
"Bissonnette works on an introspective level, building pellucid arrangements that suspend you, breathless, in a perpetually meditative state." Earplug
"Periphery should become the new benchmark of how to disassemble, reorganize, and completely reshape organic & commonplace sound into a beautiful and absorbing piece of music." Foxy Digitalis
"It's hard to know quite how to describe these utterly majestic micro symphonies. 'Periphery' is a florid gem of a record that deserves to be centre of attention. Marvellous." Boomkat
catalog#
artist
title
format
paypal purchase

KRANK 118
Songs:
Provenance
A Touch of Heartbreak
Orffyreus Wheel
Tempest
The Colonnade
Jour Et Nuit