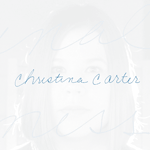 | | |
| --- | --- |
| artist: | |
| title: | Original Darkness |
| catalog #: | krank122 |
| formats available: | |
| Release Date: | October 27, 2008 |
Christina Carter has a gift. In a world where most people shy away from the truth, from honesty in emotion, Christina has the strength to address those feelings head on through her music. Within the songs of Original Darkness, she confronts loneliness, self doubt, inadequacy and desire. She bares these emotions in a sometimes tender, sometimes forceful, sometimes pleading voice, a voice in which you can hear her vulnerability, her trepidation.
Christina's words, and the mournful sound of them, stirs a melancholy that is supported and framed by her gently plucked guitar notes, notes that echo the sadness in the world she sings of, as well as the words she sings.
These 10 new songs are effective at painting pictures, exposing the underbelly of what we all really think but most will not say, of what we all really feel but push away. With the addition of gentle bells and occasional keyboards, Christina reminds us of what it means to be honestly human.
The latest album from the longtime Charalambides mainstay follows her Electrice album from late 2006 on kranky as well as a split album with Pocahaunted from early in 2008.
Press quotes for Electrice:
"Carter has once again bucked the odds, displaying anew her uncommon ability to slip almost invisibly between the spheres of the subconscious and the waking world." Pitchfork 7.8
"...this singular breath exhales a rich, multifaceted sound; its wake sneaks up and rouses the slumberer to a most unsettling alertness." Neumu
"...unfolds with an effective balance of improvisational looseness and solemn compositional clarity." The Stranger
"Christina has a beautiful voice, clear and bell-like. I never heard anyone quite as vulnerable and as strong. It's kind of magical. She's hugely influential. I never get tired of listening to it. It's fresh every time I put it on." Kim Gordon
catalog#
artist
title
format
paypal purchase

KRANK 122
Songs:
Original Darkness
Fountain Of Youth
You Are So Far Away
Re-Found Mary
Hidden Man
Capable of Murder
Do Not Love A Woman
Suffering
In Prisoned Body
Do You Recognize My Voice?