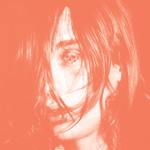 | | |
| --- | --- |
| artist: | |
| title: | Microcastle/Weird Era Cont. |
| catalog #: | krank127 |
| formats available: | |
| Release Date: | October 27, 2008 |
Atlanta-based Deerhunter are set to release Microcastle, the follow-up to 2007's Cryptograms on October 31, 2008. Microcastle will be released simultaneously on CD and LP via Kranky in North America and 4AD in Europe.
Microcastle was recorded over the course of a week at Rare Book Studios in Brooklyn, New York with Nicolas Verhes. The album was recorded as a four-piece consisting of Bradford Cox, Lockett Pundt, Joshua Fauver, and Moses Archuleta.
"Saved by Old Times" features a vocal collage by Cole Alexander of the Black Lips. The album also features two songs with lead vocals by guitarist Lockett Pundt: "Agoraphobia," and "Neither of Us, Uncertainly."
catalog#
artist
title
format
paypal purchase

KRANK 127

KRANK 127
disc 1-Microcastle:
Cover Me (Slowly)
Agoraphobia
Never Stops
Little Kids
Microcastle
Calvary Scars
Green Jacket
Activa
Nothing Ever Happened
Saved by Old Times
Neither of Us, Uncertainly
Twilight at Carbon Lake
disc 2-Weird Era Cont.:
Backspace Century
Operation
Ghost Outfit
Dot Gain
Vox Celeste
Cicadas
Vox Humana
VHS Dream
Focus Group
Slow Swords
Weird Era
Moon Witch Cartridge
Calvary Scars II / Aux. Out 13