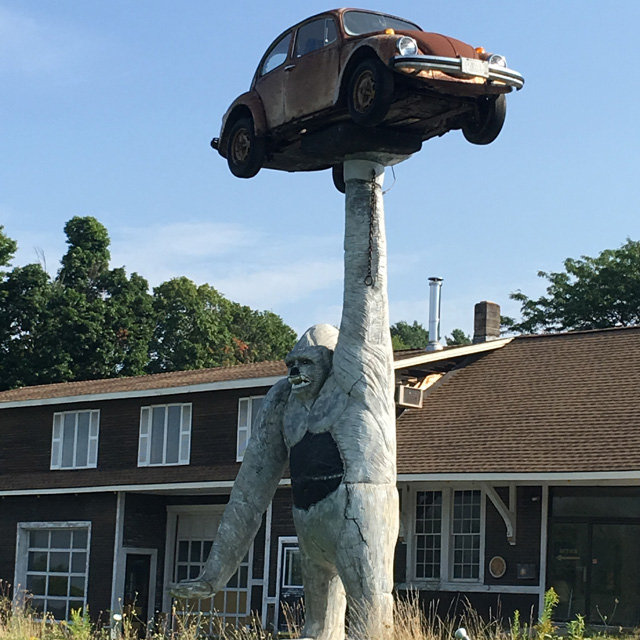 Brainwashed Radio: The Podcast Edition is now up to episode #392!
It's an all new episode with tunes by Sugar Plant, Omni Gardens, Alexander Tucker, Catherine Christer Hennix, The Skygreen Leopards, Less Bells, Gavin Guthrie, Immersion, Jason Lescalleet, Julia Kent and Jean D.L., Blue Chemise, and Toshimaru Nakemura.
Photo of a gorilla holding up a VW beetle taken in Leicester, Vermont taken once again by Jon your host.