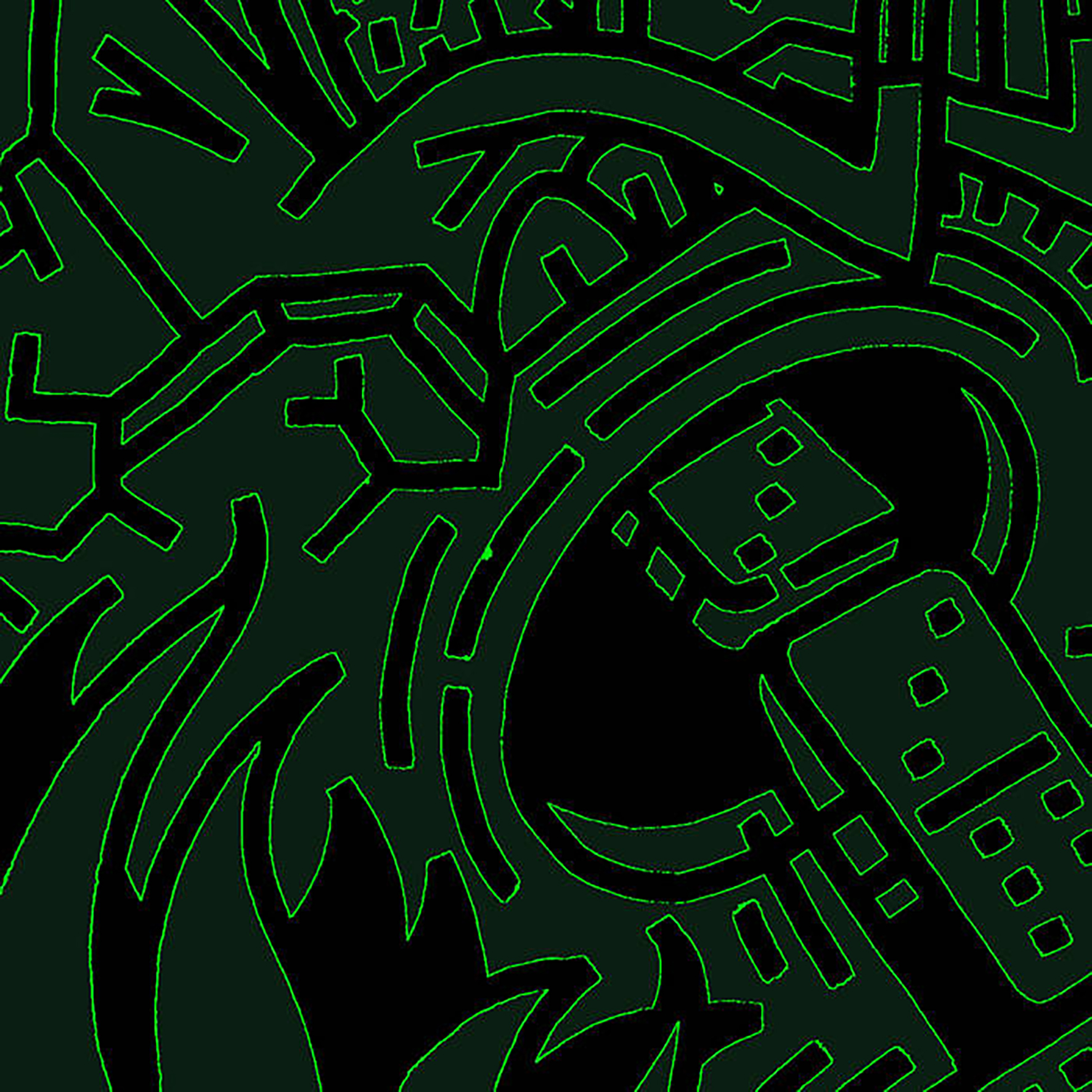 This debut full-length from Ugandan producer Zilla is something of a much-anticipated event, as his Boutiq studio is a crucial part of the killer underground music scene centered around Kampala's Nyege Nyege Tapes. Ekizikiza Mubwengula was additionally anticipated because it is the follow up to an absolute monster of a single that Zilla released in 2019 on Nyege Nyege's club music-themed sub-label Hakuna Kulala. While this latest release is on that same imprint, these songs are considerably wilder and weirder than the more straightforward (and relentlessly, viscerally danceable) "From the Cave." With Ekizikiza Mubwengula, Zilla shoots right past the cutting edge of contemporary dance music and lands somewhere akin to an industrial-damaged dance deconstruction of Rashad Becker's deeply alien Music for Notional Species. Predictably, I am the exact demographic for such a gleefully unhinged tour de force, and this would be the ideal soundtrack for a party occurring exclusively in my head. Yet it is quite a challenge to imagine songs this pointedly hookless and aggressively outré packing the floors of any but the craziest clubs on earth. Granted, there are a handful of more straightforward pieces here too (Zilla's production is as exacting and punchy as ever), but those will not be the ones that people most remember.
If Ekizikiza Mubwengula has anything at all that could be considered a follow-up single to "From the Cave," it would be the killer closer "Ekivuuma." It even caused some spontaneous dancing to erupt in my apartment, as it remains infectiously rhythmic despite its many nightmarish and darkly hallucinatory elements. Zilla is something of a virtuoso at crafting heavy industrial-inspired grooves, and "Ekivuuma" is one of his finest creations in that regard, as a skittering, lurching beat and woodpecker-like percussion drag a rumbling bass throb through a lysergic jungle of otherworldly animal howls. It is the best song on the album, but it takes that honor primarily because it feels like the most fully formed. It would admittedly be nice if the other eight pieces felt less like cool percussion vamps, but the consolation prize is that said vamps are invariably inventive, unique, and intensely physical. I am especially fond of "Full Moon," which sounds like a strangled tuba leading a shambling parade of cartoon monsters. Lamentably, it is probably too brief to make my personal highlight reel, but the jackhammering, seismic onslaught of "Entambula" is not. I particularly enjoyed the chopped and stammering vocal hook, as it is one of the rare flashes of human warmth or melody on the album (albeit in brutally mangled form). For the most part, Ekizikiza Mubwengula feels like a broadcast from the dance floor of an alienating, futuristic dystopia where all melody has been replaced with air raid sirens, ominous machine hum, and broken, gnarled, and unrecognizable deconstructions of samples. It is an incredibly striking and instinctive aesthetic for sure, but it is best experienced in bracing, single-song doses, as the relentless industrial bludgeoning starts to yield diminishing returns as an album-length assault.
Samples can be found here.