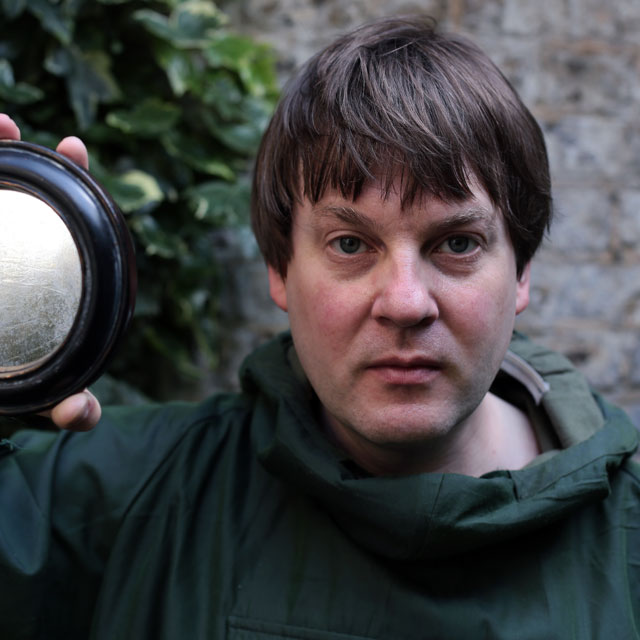 Episode 430 of Brainwashed Radio: The Podcast Edition is now live featuring guest artist Alexander Tucker

Alexander Tucker joins us on this episode and we hear music from his latest release, Guild of the Asbestos Weaver, out now on Thrill Jockey. We also hear older music from Alexander solo and with Imbogodom, plus new music from Fitted (new collaboration between Wire members Graham Lewis and Michael Simms with bassist Mike Watt of the Minutemen and drummer Bob Lee of Fearless Leader), Shasta Cults, Ceremony (East Coast), and Michael Vincent Waller.
Alexander Tucker photo by Dom Garwood.
NOW AVAILABLE through SPOTIFY and AMAZON (links below) in addition to the other platforms.
Review, share, rate, tell your friends, send images!
Brainwashed Radio - The Podcast Edition is an hour-ish-long show with music covered on Brainwashed.com and beyond.
Email podcast at brainwashed dot com to say who you are; what you like; what you want to hear; share pictures for the podcast of where you're from, your computer or MP3 player with or without the Brainwashed Podcast Playing! We have no tracking information, no idea who's listening to these things so the more feedback that comes in, the more frequent podcasts will come. You will not be put on any spam list and your information will remain completely private and not farmed out to a third party. Thanks for your attention and thanks for listening.