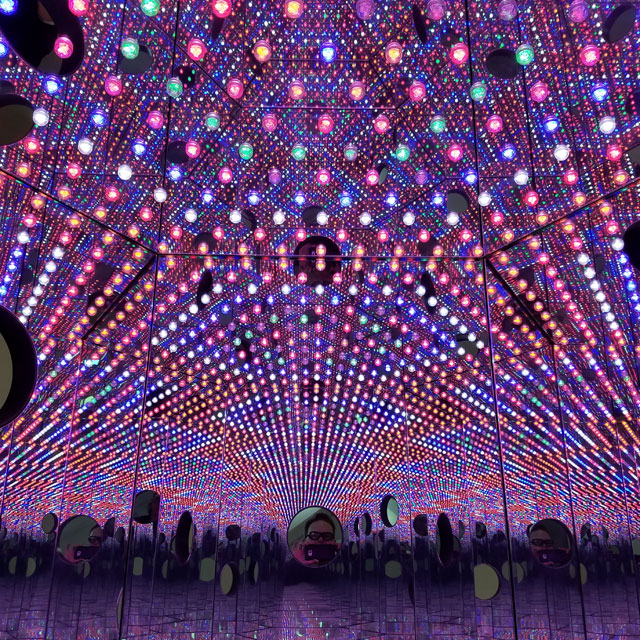 The latest episode of Brainwashed Radio: The Podcast Edition is live

Thanks to everyone who has been writing in saying they're safe and continuing to listen in these difficult times.
We continue this week with new music Edward Ka-Spel, Matt Elliott, Roedelius, JK Flesh vs Echologist, Anna Burch, TALsounds, Electric Indigo, Asmus Tietchens and CV Liquidsky, Jake Schrock, and Cucina Povera.
Thanks to Christopher for the photo taken in Los Angeles at a Yayoi Kusama piece at the museum.
NOW AVAILABLE through SPOTIFY and AMAZON (links below) in addition to the other platforms.
Review, share, rate, tell your friends, send images!