OUT HUD NEWS
Pick up the phone!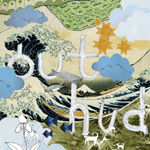 "It's For You" is the latest single and it's out now. The CD EP contains the music video produced by The Wilderness. It's also got an exclusive remix by NYC DJ team Rub n' Tug.
Molly's pics
Check out some of Molly's pics from the latest tour at http://share.shutterfly.com/osi.jsp?i=EeANWTNi2atW71w.
tour dates
Wed. June 1 San Diego, CA Casbah w/ Tussle
Thu. June 2 Los Angeles, CA Spaceland w/ Tussle
Fri. June 3 San Francisco, CA Bottom of the Hill w/ Tussle
Sat. June 4 Oakland, CA LoBot
Sun. June 5 Sacramento, CA Old Ironsides w/ Tussle
Mon. June 6 Portland, OR Holocene w/ Tussle, Nudge
Tue. June 7 Vancouver, BC Media Club
Wed. June 8 Seattle, WA Chop Suey w/ Tussle
Fri. July 8 Toronto, ON Beats, Breaks and Culture @ Harbourfront
Sun. July 17 Chicago, IL Intonation Music Festival @ Union Park

LET US SPEAK OF IT NOW!
Let Us Never Spean Of It Again may officially hit the streets on March 21st, but North American residents can now order it directly from Kranky.
TIME TO BRAG TO YOUR FRIENDS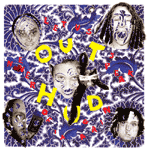 Be the first on the block to have heard the sound samples from the fresh new platter, Let Us Never Speak of It Again!. The album drops worldwide on March 21st, 2005. As you can see we've got the cover and a tracklist and some sound samples available right now,...
This Just In (intro)
It's For You - [MP3]
One Life to Leave
Old Nude
The Song So Good They named it Thrice
How Long - [MP3]
2005: A Face Odyssey - [MP3]
The Zillionth Watt
Dear Mr. Bush, There are over 100 words for shit and only 1 for Music. Fuck You, Out Hud - [MP3]
The Stoked American
ONE LIFE TO LEAVE LEADS ALBUM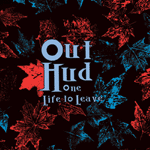 This is what some in the biz call a "teaser:" preceeding an album with a hip single. The first statement on disc from Out Hud in two years is the first appearance of vocals by Phyllis and Molly on an Out Hud recording. The 12" EP One Life To Leave - A Requiem is out now and contains two non-LP tracks, "One Life To Leave - A Requiem for a Requiem," and "Put It Away, Put It Away, Put It Away Dad."
Tracklist:
One Life To Leave - A Requiem - [MP3]
One Life To Leave - A Requiem for a Requiem - [MP3]
Put It Away, Put It Away, Put It Away Dad - [MP3]
SECOND ALBUM NEWS!
The following is a news release from Kranky:
After recording sessions in spring 2003 at National Recording Studios in Maryland there was new music for Justin to mix. No more live drumkit, lots of machines. The girls singing. There is a taste of house, maybe even of Moroder. All we had to do is wait while the magic did its work.

By the summer of 2004 music started showing up at kranky hq. While an agreement for licensing the new album in Europe was worked out with K7 Recordings in Germany the band added some overdubs at home and Justin mixed some more. On Feb. 7, 2005 the wait will be over as a single called "One Life to Leave" will be released. It features a track from the forthcoming album, a remix of that song that is exclusive to the single and a third, non-LP track.

The second long playing Out Hud record is entitled Let Us Never Speak of It Again and will be released worldwide on March 21, 2005. The band plan to begin touring in April 2005 in the East Coast, South and Midwest portions of the United States.
PICS FOR YOU
Pictures are up now from the recent European tour. Pictures include candid shots of the band, van drivers, friends, Radio 4, and Bobby Conn.
STREET DAD RELEASED!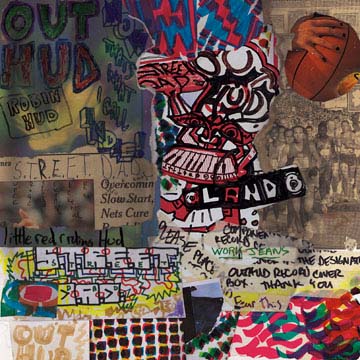 After years of playing, releasing singles and compilaiton tracks, the debut album is finally available. Here's what the label, Kranky says about it in their press release:
Here it is, the first kranky release aimed at your ass as well as your head. Out Hud deliver the rhythm and the restraint; recalling the dry, brittle funk of early 80s UK post-punk, Sherwood's beat-mashing across the On-U Sound catalog and even acid house and hip hop. The five piece doesnąt sound hopelessly retro or preciously muso. At the core is an airtight, energetic live band transformed in the mix into a pounding system with a wide melodic range.

"When will the new Out Hud album be out?" is one of the most frequent inquiries we get at the kranky offices. The band established a reputation as a dynamic live band on an all ages punk rock circuit that demands volume, impact and elan. Out Hud put out a number of well-received singles and has played selected shows around their Brooklyn base since moving from Sacramento in 2001. With their debut album out after a nearly two year wait, Out Hud are poised to seize the collective hipster consciousness by the backside.
Tracklist:
Story of the Whole Thing
Dad, There's a Little Phrase Called Too Much Information - [MP3]
This Bum's Paid - [MP3]
Hair Dude, You're Stepping On My Mystique - [MP3]
The L Train is a Swell Train and I Don't Want to Hear You Indies Complain
"My Two Nads" (Dad Reprise)