tg news archive
---
CAMBER SANDS ARCHIVE NOW AVAILABLE THROUGH MUTE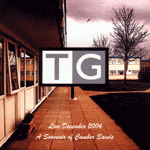 The Last Performance of Throbbing Gristle is now available for purchase from Mute. It features a recording of the performance at All Tomorrow's Parties: The Nightmare Before Christmas. More details are available in the music section. Other items from the show include a patch, tee shirt, and a commemorative plate!
NEW DISCOGRAPHY DIVISION NOW OPEN
Remixes/Reinventions/Revisions includes tributes, covers, and remixes of TG stuff. See the music section for the link.
"TG NOW" - NOW AVAILABLE TO THE PUBLIC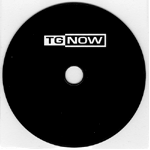 Leftover copies of this limited edition CD that were sold at their recent UK live session are now being sold from Mute and various distributors around the world. The black CD comes in a printed plastic sleeve. Mute says "Yes Throbbing Gristle have reformed and will perform live for the first times in decades next year. And yes they have also reunited to write and record a brand new album which will come out in 2005. This mini album is a taster of the new material. Please note the versions of these 4 tracks are exclusive to this release and will not feature on any other release. Chris Carter, Peter Christopherson, Genesis P-Orridge and Cosey Fanni Tutti at their best!"
Full tracklist and sound samples are in the music section.
INDUSTRIAL RECORDS "FANSITE" NOW ONLINE
A simple but detailed website devoted to the few releases on the Industrial Records label is now being hosted at Brainwashed. Enjoy www.brainwashed.com/industrial/.
THE TASTE OF TG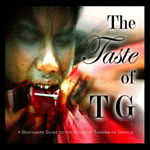 Subtitled "A Beginner's Guide to Throbbing Gristle," this collects 14 tracks from the existing catalogue of Mute releases (ie: there is no exclusive music contained herein). It was compiled by TG with new cover artwork from Peter Christopherson and serves as an introductory piece to the music of Throbbing Gristle. A full tracklist and sound samples are in the music section.
MUTANT TG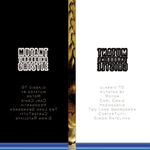 A collection of classic TG tracks remixed and reinvented by Carl Craig, Carter Tutti, Hedonastik, Motor, Simon Ratcliffe, and Two Lone Swordsmen. Released March, 2004 on NovaMute.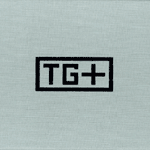 TG+
From Mute's press release:
Throbbing Gristle 'TG+' (10 CD box set) - TGCD15
Mute in association with all the original members of Throbbing Gristle and founders of Industrial Records (Chris Carter, Genesis P-Orridge, Cosey Fanni Tutti & Peter Christopherson) announce the release TG+.
TG+ contains CD releases of the final ten live Throbbing Gristle shows and is the companion to the legendary TG24 box set, released on CD for the first time last year. [don't you have to wait more than a year to claim something as "legendary"—Ed.]
All ten CDs (listed below) are available for the first time on CD and have been remastered by Chris Carter. The CDs come packaged in a hand made box that will also include a very limited edition TG+ branded object.

IRCD30 Oundle Public School, UK. 16th March 1980 57:29
IRCD33 Sheffield University. 10th June 1980 55:11
IRCD36 SO36 Club, Berlin, Germany. 7th November 1980 75:10
IRCD37 SO36 Club, Berlin, Germany, 8th November 1980 48:07
IRCD38 Kunsthofschule, Frankfurt, Germany. 10th November 1980 42:39
IRCD39 Rafters Club, Manchester, UK. 4th December 1980 61:58
IRCD40 Heaven, London. 23rd December 1980 60:43
IRCD41 Lyceum, London. 8th February 1981 55:52
IRCD42 Vetrans Auditorium, Los Angeles, USA. 22nd May 1981 58:53
IRCD43 Kezar Pavillion, San Francisco, USA. 29th May 1981 65:48

Having recieved stock of this release early at Mute Bank, this offer is an exclusive for Christmas and will not be available officially until January 26th 2004.
24 Hours Contents revealed
The 24 Hours Box was released in December 2002 on Mute.
From their web site:
"This sumptuous and exclusive limited edition brings Industrial Records original Boxed 24 cassette edition into the 21st Century. The new release consists of 24 individually packaged CD's which encompass the majority of TG's live output sensitively remastered by Chris Carter. The box set will also include a sealed file containing a myriad of new and unique artefacts and information provided by all four members of Throbbing Gristle."
Box Contents:
24x live CDs as listed
2x patches
3x stickers
4x pictures of TG
1x wax sealed envelope
4x collage prints
3x button badge
1x certificate of authenticity
1x newsletter

In addition, direct mail orders received a bonus 25th CD of the Scala Cinema performance, rediscovered.