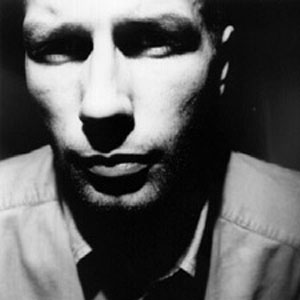 John Gosling was an original member of Zos Kia (as Joan D'Arc), alongside John Balance and Min. This trio - along with Peter Christopherson on sound and other guests - recorded and performed several concerts in 1981/82 under the names Zos Kia and Coil.
In 1982, Balance and Christopherson left to concentrate on Coil full-time. All material released under the Zos Kia name alone was primarily the work of John Gosling. After retiring the Zos Kia name, Gosling went on to record with Sugardog and Psychic TV.
In the 90's, Gosling worked solo as Sugar J and Mekon. Debuting in 1994 with "Phatty's Lunchbox" (just the second release on Wall of Sound), Gosling pioneered the blueprint for the dance music popularized years later by the Prodigy and Chemical Brothers: breakbeat trip-hop invested with a lot of energy and old-school attitude.
Future singles blazed new trails as well, through contributions from "Mad" Frankie Fraser (on the gangsta-oriented "Revenge of the Mekon") and Schoolly D (for "Skool's Out"). Gosling released his first Mekon album, Welcome to Tackletown, in June 1997 and has remixed Wall of Sound labelmate Agent Provocateur.