SITE
PRIME AUDIO GIVEAWAY
There's a CD single giveaway happening on the Meat Beat website.

LIVE PICTURES
There's new live pictures from recent tours at the Windy & Carl, Tortoise and Legendary Pink Dots sites.

LEGENDARY, YOU BET
From the Legendary Pink Dots news - singer Edward Ka-Spel releases his second solo CD of the year this week, Silverman releases his second full length CD as well, bringing the total CD release number to 9 for 1998. (Chemical Playschool 3+4 2CD, Pre-Millennial Single, Nemesis Online, plus two releases from Twilight Circus).

SUN NOW IN SCORPIO!
Well, this past week marked the beginning of Scorpio and this means one of two things:
According to Adam Sandler: Scorpios are the worst of the lot. Shrewd in business and cannot be trusted. You shall achieve the pinnacle of success because of your total lack of ethics. You are the perfect son-of-a-bitch. Most Scorpios are murdered.
Time to start looking for presents for Carter and Jon. (If there are any other Scorpio Brainwashed contributors, it's your own damned fault for not telling me your birthday.)
NEWS
DID YOU SWITCH YOUR CLOCKS?
Just don't hurt yourself when you're ordered to "spring forward and fall back".

ODE TO THE BOY RACER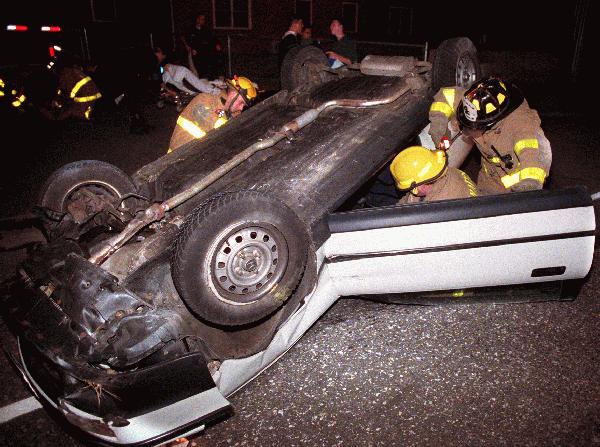 The Boy Racer has passed on this week, he will be dearly missed. I adopted the Boy Racer in 1990, and loved him dearly, and he treated me well.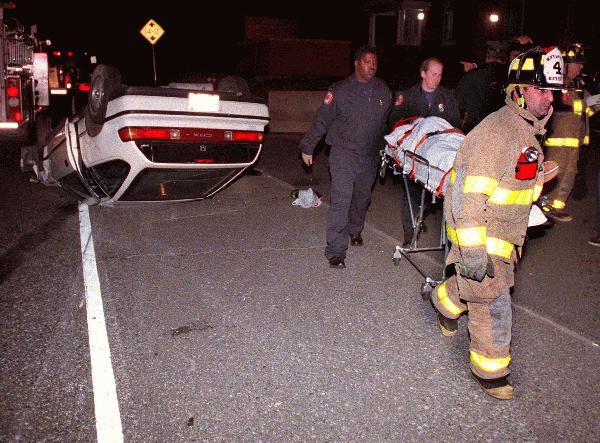 I was very sad when I last saw the boy and went home with the Swamp Thing in 1996, and although we had a rough start, the Swamp Thing is taking care of me in this difficult time. I heard the news this week when the accident happened in Natick MA. I don't think I'll ever forget the Boy Racer.
MUSIC
IN BRIEF
SWITCHED ON
Great package, bad packaging can best describe "Aluminum Tunes: Switched on Volume 3" from Stereolab. This disc features the entire 'Music for the Amorphous Body' plus all the tracks from promo-only release 'Laminations' plus some other things that appeared on limited 45s and compilations. While there's still a long way to go to compile more Stereolab material, this is a great set of tunes. Available in a 3 record or 2 cd set, it's well worth every penny. Tunes will keep you tapping your foot all night long. The only problem I have is the flimsy cardboard packaging, sure to scratch your discs up faster than you can imagine.- Jon Whitney

ACTUAL SOUNDS + VOICES

Overall impression: excellent! Jack is back baby. Two years after the superb Nothing Records debut, "Subliminal Sandwich", "Actual Sounds + Voices" picks up the torch and forges ahead. Has Jack completely re- invented himself once again? No, not exactly. AS+V is more of a small step forward for Meat Beat-kind rather than a giant leap forward. But, make no mistake about it ... this is a MBM album and I'll be damned if I've heard anything quite as funky and dense as Dangers' jams! AS+V features all of the usual MBM elements: super phat beats and bass, samples aplenty (including, as usual, some rather funny ones), bleeps, bloops, bonks, sweeps, surges, pulses and vox ... all neatly arranged in loop like fashion via Jack's incredible programming and engineering skills. Jack and friends take the best elements of drum 'n bass, electro, ambient, dub, funk, jazz, etc, etc and create their own unique, groove oriented style ... they seem to be on a a completely different page than all the other beat makers out there. Most of the album is instrumental, but Jack's "Satyricon"-era pop-like voice pops up on some tracks ('Oblivion', 'Let's Have Fun', 'Funny Feeling') and his "Subliminal.."-era whisper voice pops up on 'Humans' and something inbetween is on 'Let Go' and 'Wildlife'. A few oddballs: 'The Tweek' is one of the classic goofy sample collages, 'The Thumb' is a massive, all-star electro-funk jam featuring the legendary Pat Gleeson and Bernie Maupin (both of Herbie Hancock's 70's jazz/funk band) and 'Wildlife' is a mellow, beatless, ambient excursion with lovely sprawling vox. There are no bad tracks on this album, it's a solid and varied listen throughout the entire 73 minutes (now that's the way to fill up a cd!) and it's cheap, around $10 at most record stores. AS+V is one of my favorites of 1998. The artwork is once again by Rich Borge, not quite as groovy as his work on "Subliminal.." and the accompanying singles, but still neat. Do you remember the suggestion in the liner notes of "Subliminal Sandwich" to 'play twice before listening'? You should do the same for AS+V too. Mp3 snippets of all of the tracks are available at Brainwashed and lyric transcriptions courtesy Pietro Da Sacco are available at MBM Land ... - Mark Weddle, guest contributor
As always, check out the latest update of NEW RELEASES brought to you by Greg and Feedback Monitor.
FEEDBACK
SONGS OF THE WEEK???
Subject: songs of the weeks

not sure how many e-mails you've gotten from people who have missed part of this and want to know what they missed. could you tell me what the songs for the weeks before the 19th were? could you also please tell me how i could get them since i missed them?

thanks a lot

bill
The Coil song of the week exists, was advertised on the site and on other places well before it went into effect. If you snooze you lose, and the files are deleted. Those who paid attention were rewarded, those who missed it just missed out, that's life.
---
Subject: song of the week (fwd)

Jon...

Sould you put a note of some sort of the SOTW page telling people to contact you with questions? I'm getting a message like this every few days.

Greg
---------- Forwarded message ----------
I stupidly missed one possibly two of the songs of the week. I do not suppose there is any way to get the missing pieces. btw you should put a list of all the past songs of the week. I know it would be a short list so far but it would let everyone know what they missed.

I have now authorized Greg Clow to tell people off!
---
Subject: Re: (fwd) RRRecords site

The RRRecords website is NOT official and the catalog contained thereon is way out of date (I had my hopes up seeing Never Forget Death listed). I called them and they don't even have a computer so whoever does "maintain" that site needs to keep up to date a little bit if they're trying to offer anything useful at all.

You're wrong and you're right. It is an official site and the owner does not have a computer. I offered to to a website for him since he is a friend and it is free, I update it whenever he sends me new catalogues. It is HIS site as it is HIS store, I just design/host/maintain it, so whenever he updates his catalogue and sends me a photocopy, I basically upload it to the site as I'm not going to sit there and retype the whole thing or sit back and watch OCR try to do it for hours. I do the site for free for him and it has worked for him to help more people become aware of his store even if the catalogue doesn't reflect today's stock. As for updates, it's all up to whatever he sends me. Give him a call, he's a nice guy.