SITE
M TONIGHT IN CHICAGO!
Tonight, Sunday June 13th, David Pajo of M will be performing as Papa M with an acoustic comedy duo called Tenacious D (Mr. Show). It'll be at the House of Blues, so stop by and enjoy the performance if you're in the area.
AN EXQUISITE CORPSE OF SORTS
A once quite popular web attraction over at the Nurse with Wound page, the Exquisite Corpse of sorts was a place to add to a never ending story. Some of it was used as text on their 1997 CD, "Who Can I Turn To Stereo." Well, in the moves it was lost but it should be back up and running some time this coming week, so give it a shot, in the Fun & Feedback section of the page.
COIL NEWS
Musick To Play In The Dark Vol. 1 is now available through Coil directly or through World Serpent direct. This CD will not be sold wholesale to stores at this time. Also, Song of the Week has come back last week after many weeks of hiatus. Lots of new surprises!
MUSIC
IN BRIEF
NORTHWOODS IMPROVISORS, "LIGHTNING DARKNESS"


Many people will be scared away by the word improviser, since it more often than not means "untalented", "undisciplined", or "lacks creativity." The Northwoods, however, smash the coda of the improvisers that states "melody and rhythm are the enemy." Their third album (and first on a US label) finds the all-acoustic Michigan trio branching out into a more spiritual direction than their past two. Utilizing percussive and bowed instruments, they blend jazz and Indian music into a boiling soup. Wearing their influences proudly, they bounce from spacious electrical storms ("Black Ice" and "Lightning Darkness") a la AMM and John Cage, to the almost Modern Jazz Quartet-ish "Two Worlds". The highlight here is a cover of Sun Ra's "God Is More Than Love Could Ever Be". Clocking in at almost ten minutes, it's quiet intensity builds around Mike Gilmore's shimmering vibe work and the spare percussion laid down by Nick Ashton. At top volume, the song envelopes you in beautiful melodies and sends your spirit astral traveling. "Tariquah" ends the album with a very Eastern feel, with cheng and tamboura weaving hypnotically beneath an achingly beautiful wood flute. Don't let the improviser tag keep you away from such a startlingly good album!- Jason Olariu
TO ROCOCO ROT, "THE AMATEUR VIEW"


Just when you think Mute USA dropped the ball and turned their back on music in general (re: the exodus of classics such as Einsturzende Neubauten, Diamanda Galas and Nick Cave from the US label) they shock us all and strike a deal. Mute US has entered a new market with German post-kraut-rock releases now due from To Rococo Rot, Kriedler and Schneider TM. "The Amateur View" is To Rococo Rot's first full-length release in the USA - preceeding this was the EP release on now defunct label Emperor Jones/Trance Syndicate as well as a couple European-only releases on City Slang and Kitty-Yo. To Rococo Rot take their music seriously and produce professionally with an audibly perfectionistic touch - a gentle yet appropriate blend of drum machines and live drums, sequenced and performed keyboards, samples and live bass. The tunes are pleasant, the tempo moves well throughout the entire disc, the sounce are slick and polished, there's nothing sloppy here. Don't let the title fool you, this album is anything but amateurish. - Jon Whitney
HOWIE B, "SNATCH"


From producer and engineer Howard Bernstein, a.k.a. Howie B, comes Snatch, a full-fledged foray into the electronic realm. Any concerns that Howie's work in the music mainstream with folks like U2 might've taken away some of his edge are quickly dealt with by they album opener "Gallway", a brooding work of fizzing static and barely audible rumblings that eventually gives way to a staggering beat. In fact, Snatch could be viewed as his most adventurous work to date, successfully meshing the experimental ambience of his debut album Music For Babies with the more upbeat sounds of it's follow-up, Turn Off The Dark. - Greg Clow
RACHEL'S "SELENOGRAPHY"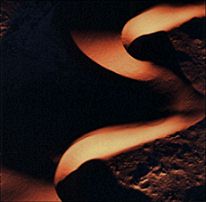 Dissonant and gorgeous, the Rachel's fourth full-length album has been pulled together from recordings of the last three years but in no way sounds like a disconnected collection. For those not familiar with The Rachel's: the piano takes center stage, a small amount of strings add atmosphere, acoustic guitars add a little texture here and there, and drums only appear when appropriate. It's hard to listen to their music and not conjure up your own mental images: for most of the songs on this album, I get a cold feeling of a desolate dark snow covered winter scene in the afternoon right after the sun goes down. Somoene at work listening while I was writing this thinks it sounds like a Western film where the cowboy just got dumped. Classical music for the indie-rockers this very well might be, with the usage of harpsichord and classical guitars on tracks like "Honeysuckle Suite". Thankfully vibrophones and lots of reverb bring us back to modern day Mid-Western USA with the next piece, "Artemisia". The Rachel's have yet to release anything less than stellar and this album is no exception. - Jon Whitney
ORBITAL, "MIDDLE OF NOWHERE"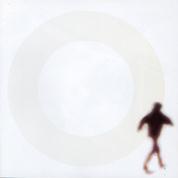 I must admit, I may have been a little bit harsh when I gave this the first listen. The opening tracks are very 'cheap spy movie theme' sounding. I thought that perhaps they had let their movie soundtrack involvement get to their heads. The songs are very tinny, the tunes are weak, and there's almost completely no movement, but then the disc takes a turn. Almost half way through the disc, the music picks up to a 4/4 roar. Where many techno artists from the Class of '91 have either travelled down the drum 'n bass route only to find a dead end or taken different paths that lead them so far out of the reaches of listenability, Orbital have almost moved back to the sound before "big beat" came and ruined everything. Orbital can be honored for that and sticking to their guns, spending more time on their own created sounds rather than the samples. The melodies still seem rather thin by the end. If you don't put the bass levels on the loudest overdrive you can get in your system, this disc will really do nothing for you, unfortunately. - Jon Whitney
THE MURKY WORLD OF BARRY ADAMSON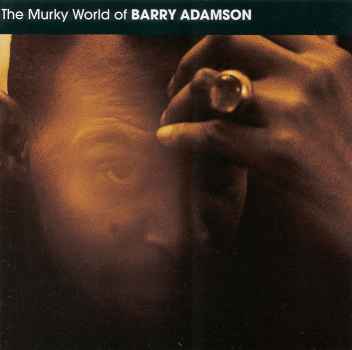 Barry Adamson, former bass player for Magazine, the Birthday Party and Nick Cave's Bad Seeds, fired up a solo career in 1988 with his debut single on Mute Records, "The Man With The Golden Arm". Adamson's music is cinematic in nature combining elements of orchestral arrangement, jazz, big band, rock, hip-hop, noise, etc to create soundtracks for films that don't actually exist, and a few that do including "Delusion", "Gas, Food and Lodging" and "Lost Highway". Eleven years, 4 albums and numerous singles and eps later Mute has seen fit to release a compilation of Adamson's tracks. "The Murky World of Barry Adamson" has 3 previously unreleased tracks thrown into a mix of 9 previously released tracks. The uneveness and non-chronological tracking puts me off a bit, it's really not a true "best of" but it is a damn fine collection of tunes and a great introduction to the uninitiated. More song-based than soundtrack, this collection is a nice balance of Adamson's many styles. Even though I'm a longtime fan who already has everything released to date, the 3 new tracks alone were worth the price of admission. "Mitch And Andy" is a clever spoken tale of the fate of two low level thieves over a plodding piano and hi-hat line. One of those tracks that's best on the first listen (like "Vermillion Kisses" from "Oedipus.."), before you know the punchline. "Walk The Last Mile" is a gentle, smooth and funky bass line driven track with Adamson's mellow whispered croonings. "Saturn in the Summertime" is a somewhat uncharacteristically bright and cheerful, upbeat instrumental featuring catchy trumpet lines throughout. Great stuff. If you like what you hear here, do yourself a favor and track down all of the albums and eps. None are to be missed. And don't let this disc fool you, Adamson has shown no sign of letting up any time soon ... - Mark Weddle
NEW
RELEASES
MONDAY
Bjork - All Is Full Of Love two 12"s [mixes by mu-Ziq, Funkstorung, Plaid, Guy Sigsworth and Mark Stent] (One Little Indian, UK)
C.J. Bolland - It Ain't Gonna Be Me 12"/two CDEPs (FFRR, UK)
Electronic - Late At Night 12"/CDEP (London, UK)
The Herbaliser - Missing Suitcase two 12"s/CDEP (Ninja Tune, UK/Canada/US)
Muslimgauze - Fakir Sind CD (Soleilmoon, US)
Nightmares on Wax - Finer two 12"s/CDEP (Warp, UK)
Orbital - Nothing Left two CDEPs (FFRR, UK)
The Other Two [1/2 of New Order] - SuperHighways CD (London, UK)
TUESDAY
* Carl Cox - Phuture 2000 CD (Mooshine, US)
Kid Loco - Prelude To A Grand Love Story CD (Atlantic, US)
Loop Guru - The Fountains of Paradise CD (Hypnotic/Cleopatra, US)
* Swans - Public Castration is a Good Idea live CD (Thirsty Ear, US)
WEDNESDAY
Darck - Nauticia MP3-LP/CD-R [to be made available at No Type website] (No Type, Canada)
Quannum [DJ Shadow, Blackalicious, Latyrx] - The Extravaganza 12"/CDEP (Mo' Wax, UK) * Underworld - Jumbo 12"/CDEP (V2, Japan)
THURSDAY
Buck65 - Centaur/15 Minutes to Live 12" (Anticon, US) Deep Puddle Dynamics - Rain Men/I Am Hip Hop 12" (Anticon, US) SATURDAY
Ken Ishii - Misprogrammed Day 12" (Sony Techno, Japan)
For a more comprehensive release schedule stretching far into the future, please check out the NEW RELEASES brought to you by Greg and Feedback Monitor.
MOVIES
REVIEW
AUSTIN POWERS: THE SEQUEL WHICH SUCKED ASS

This movie put me in such a bad mood. The jokes are stale, Mike Myers is tired, and every two minutes is another strategically placed corporate advertisement. The biggest thing on my mind as I walked out of the theatre was how shamelessly this flick sold autos, online service, food, coffee, airline tickets and beer. If it weren't for Heather Graham's presence on the screen, I could have easily walked out of the theatre. She's just so gorgeous that you can't help but fall in love in every scene. The only downfall is that at first her character is cool, slick and The funniest jokes were used up in every single preview for the movie and, well, you don't need to see them again on the big screen. Even the opening titles song and dance routine was stupid and used up in the last flick. Go rent "Our Man Flint" (the original movie from 1965 Austin Powers was based on) or the sequel, "In Like Flint," and save yourself the $8 to pay for all that advertising. - Jon Whitney
TSUI HARK'S ANIMATED GHOST STORY
This was a very, very bizzare film. For those of you who have seen what I feel is the best Hong Kong cinema has to offer, Chinese Ghost Story (Joey Wong, Good Lord, I want to freak you wild), don't expect anything resembling the Live Action original. Only the main characters are constant. A mix of anime-style animation and computer graphic animation, it's quite like, well, drinking a lot of beer. Fun to watch, but mostly disappointing. And why does every animated story need a cute dog? We need more naked Little Mermaids and less Cute Dogs! - Thomas Guttadauro
FEEDBACK
WHO CAN I TURN TO?
Subject: Looking for info
Hi,
I got your e-mail address from the "Nurse With Wound" web page. I love Nurse With wound but I am having a hard time finding alot of there work. I live in California in the states and it seems as if everyone just gets their records from World serpent and they do not really have an entire selection of his work. I am looking for titles like "The Crystal Belle Scrodd and Presents Diana Rogerson. Do you know where I can purchase these rerleases through the mail or over the net?
There's a great place that the staff of brainwashed has pretty much agreed on as our most favored stores at www.brainwashed.com/stores.html along with a page of descriptions of each of these finer resources. None of them pay to be here, we just recommend only the ones we have used, know and trust.
---
Subject: infirmière avec la blessure

Je vends les trois premiers Nurse With Wound, editions originales en vinyl, état excellent, soit Chance meeting on a dissecting table - To the quiet men to a tiny girl - Merzbild schwet.

Merci bien, mais je ne suis pas interesse par cette offre. Un conseil, la prochaine fois que tu veux vendre, je te conseille d'aller sur ebay. Autre chose, si tu pouvais ecrire en anglais la prochaine fois, cela m'eviterai d'avoir recours a un traducteur.
---
Subject: brainwashed kicks ass!!

Hi,
Whenever I find something exiting at work I do a little walk about my desk and your brainwashed site certianly caused me to take such a walk. I stumbled across it via a reference in a newsletter from the LPD's and predict it will save me hours of searching for other relevant bands. (Your selection of links is superb.)
You may not care about design but I thought it was great - and I'm a graphic artist making pennies by cranking out web pages...so I'm more than entitled to my opinion!
I think you have a fan. I am sick to my toenails of web pages that are so caught up in gimmicky-flashy things that the information becomes a backgound. By all means make it look good but the reason for a hit (if it's not an aesthetically pure design site) are the facts!

All hail discordia, but not all the time,
thanks for all of it

Thanks for your note! In the three years that Brainwashed has been on the web, technology trends come and get outdated quickly, but information - complete, past, current, and upcoming is the most important factor. This has always been the philosophy here and we want to keep it that way.
---
Subject: newsletter?

Do you have a newsletter or anything?

Read this every week...