SITE
AUTOMATING
This week, there are 7 fun, exciting and new interactive spots on brainwashed! 3 trading posts (Live Connections on Legendary Pink Dots, the Coil Mart on Coil and the Wanted section on Meat Beat Manifesto). Plus this week The Exquisite Corpse (on Nurse with Wound) finally has life again. And finally, three old spots on Meat Beat Manifesto -- for Feedback, Fans and FAQs -- are finally interactive. Please feel free to take a look and if there are any mistakes, email the CGI-Slave@brainwashed.com.
ALL APOLOGIES
Due to a slight hiccup in the system, this week's issue is a little bit late and a slight bit rushed. Let's hope the web server doesn't go down on us again, sorry for any inconveniences...
MUSIC
IN BRIEF
THE VANDERMARK 5, "SYMPATICO"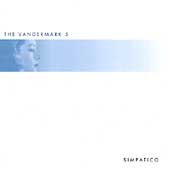 With this new album, I expected yet another set of rarefied free jazz from sax great Ken Vandermark's quintet. Boy, was I surprised! This may be Vandermark's most accessible album to the uninitiated. While Ken's tenor and alto man Dave Rempis' horns blaze and squawk with usual abandon, the majority of the album has a sense of calm and structure. As a matter of fact, the most noise kicked up on the album isn't by Vandermark, but by Jeb Bishop's searing guitar. The tracks here seem to alternate between hard bop numbers ("Full Deck" and "STHLM" being the best representatives of this) and more laid-back jazz noir. I'm not versed in a lot of the latter genre, but I do know I hear a lot of Tom Verlaine's "Warm And Cool" solo album in this. "Point Blank" begins with what sounds like an exercise in circular breathing (when one of the horns seems to morph into a didjeridoo!), and halfway through turns into a rocking tune that sounds like a New Orleans jazz band floating in zero gravity. Everything winds down with "Encino", a mournful tune that could be the closing theme to any Philip Marlow novel, with Bishop really belting it out beautiful licks on the trombone. - Jason Olariu
LOVED, STOLEN AND DECONSTRUCTED


I received the Coil tribute cd sometime last week. I'm really impressed! It looks great and sounds even better, this is the best quality "fan" produced tribute disc I own. Most of the tracks are drone-ish originals, but there are a few drum 'n bass-y ones and remixes/covers. I like every track, don't have to skip any. If I didn't know better, I'd swear several of them were done by Coil. Get this before they run out, I think it's ltd to 200 ... The CD is internet-only and can be ordered at www.ultranet.com/~ekmoore/coil/loved.html.- Mark Weddle
THE SHANTI PROJECT COLLECTION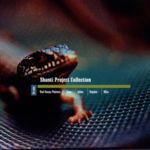 The 4 Red House Painters tracks are more than worth the price of admission for this CD, produced to benefit the Shanti Project of San Francisco - a non-profit AIDS/HIV organization. As the openers, Mark Kozelec of Red House Painters gives us early versions of two new songs, slated to appear in completed form on the next LP as well as two proverbial cover tunes. Kozelec once again proves he's got bad taste in music but chooses to do well with songs (see his covers of Yes, Kiss, The Cars, and Wings among others for proof). Here he gives us an honest and touching acoustic rendition of "Follow You, Follow Me" by Genesis and "Midnight on the Bay" by Neil Young. Next up are three wonderful older tracks from Low, which are nice to finally have on CD, "Venus" (from the Sub Pop 7" only), "Lazy" from their album Long Division and "Turning Over" from their finally e.p.. I wish I knew more about Idaho , Hayden and Misc so I could give an accurate comment on their tracks along with background. All I can say is that I'm quite impressed. The songs are down beat with standard rock instruments, not entirely unlike Low and Red House Painters, but very well done. The last two tracks by Misc use the same ingredients but the output is much more adventurous - the disc ends on their haunting, distorted, yet finely crafted pieces,... It's for a good cause and you can buy this disc at www.badmanrecordingco.com. - Jon Whitney
TORTOISE + THE EX, "IN THE FISHTANK"

While it sounds like an interesting concept, pairing Tortoise up with the guitarrorist act The Ex, it only holds your interest for about one song. Okay, we now can acknowledge Tortoise can rock out, back up Brazilian singers and Europeans can curse in English, but this disc isn't for the fans of great musical feats. It starts out nice, a solid rock tune with vibes, but then the guitar work seems a bit forced and sloppy. The following pieces sounds like they have even less thought put into them. It sounds like one of those records you read about years later where all the songs were written minutes before they were recorded. Thankfully it's only an ep and doesn't last long. - Jon Whitney
TOE 2000


And then, all of a sudden, this disc was staring at me in the Tortoise section. I hadn't heard of this one, did I miss something? The date is 1998 but I never caught any much mention of it. So, out of curiosity it ended up with me at the cash register. A mighty fine purchase indeed, much better than the disc with The Ex. This one features Tortii Jeff Parker and Doug McCombs along with Japanese poet Yoko Noge and drummer David Pavkovic. Improvisational, dissonant and calm, this disc has some harsh electronic splashes and wacky cut-ups with sax noise thrown in together with the slow post-jazz shuffle. You'll recognize the familiar bass and guitar strums, but the vocals add something very unexpected, something not everybody will enjoy. Maybe it's our generation's Yoko Ono joining the Beatles on a few tracks, but hey, where would modern music be without Revolution 9? - Jon Whitney
NEW
RELEASES
MONDAY
A Guy Called Gerald - Peel Sessions CD/LP (UK)
The Art of Noise - The Seduction of Claude Debussy CD (ZTT, UK)
Bjork - Debut LP, Post LP and Homogenic LP [limited edition reissues on heavyweight vinyl with special plastic sleeves, lyric sheets and stickers] (One Little Indian, UK)
Creatures - Disconnected 12" (Hydrogen Dukebox, UK)
Kreisel [Mike Ink] - Kreisel 99/26 7" [ltd edition] (Kreisel, Germany)
* Andrea Parker - Kiss My Arp CD/LP (Mo'Wax, UK)
* Suicide - Second Album 2xCD/2xLP (Mute/Blast First, UK)
Various - The Ghost Orchid CD+booklet [exploration of Electronic Voice Phenomenon] (Ash International [R.I.P.], UK)
TUESDAY
Craig Armstrong - Plunkett & Macleane CD (Astralwerks/Melankolic, US/Canada)
The Art of Noise - The Seduction of Claude Debussy CD (ZTT/Universal, US)
* Autechre - EP7 CDEP (nothing, US)
Aux 88 - Is It Man or Machine CD [reissue] (Direct Beat, US)
The Beta Band - The Beta Band CD (Astralwerks, US)
* LTJ Bukem/Various - Progression Sessions Vol. 4 2xCD (Good Looking/Studio K7, US)
Multicast - self-titled 12" [with Accelera Deck remix] (Obliq, US)
Octave One - The Living Key to Images from Above CD [reissue] (Direct Beat, US)
Psychic TV - Time's Up CD ["best of" anthology] (Cleopatra, US)
Todd Terry - Resolutions CD/LP (Astralwerks, US/Canada)
WEDNESDAY
Myungho Choi - Passenger 12" (Transit, US)
THURSDAY
Fantastic Plastic Machine - F.P.M. Remixes 12"/CDEP [includes Japan-only mixes] (Columbia, Japan)
Lux Nigra - no movement no sound no memories 12" [mixes by Arovane, Pole, No. 9 and Multipara] (Lux Nigra, Germany)
Multicast vs. Ted Sturgeon - t.b.a. 10" [packaged with issue 17 of the magazine Iron Feather Journal] (Obliq, US)
Tricky - t.b.a. CD [new album with Japan-only bonus track] (Polygram/Universal, Japan)
For a more comprehensive release schedule stretching far into the future, please check out the NEW RELEASES brought to you by Greg and Feedback Monitor.
MOVIES
REVIEWED
AFTERLIFE
This may go down as THE most amazing movie I have ever seen. Minimal to the point it's almost painful. Hirokazu Kore-eda could have made an awful movie with this premise, but he didn't, George W. Bush bless him. The premise: When people die, they go to a broken down old college dorm and select one memory to take with them to the next level. The people "in charge" then do their best to recreate the memory to be shown and saved on film. The best movie to come out of Japan since Dreams. - Thomas Guttadauro
TARZAN
I've enjoyed almost every Disney contribution since The Little Mermaid, and this one is no exception. Jane is pretty hot for lines on paper. I do wish someone would gag Rosie O'Donnel however. The best part is none of the main characters burst into song and Phil Collins soundtrack is too lame to get stuck in your head. Better than Star Wars:TPM. Hell, Enemy Mine is better than TPM. - Thomas Guttadauro
FEEDBACK
PLEASE READ THE SITE FIRST
Subject: CATALOG
CAN I GET A CATALOG IN THE MAIL????
Don't know which catalogue you're referring to but every single catalog from each label on this website are located in their respective sections.
---
Subject: a minor forest

Hey! I am currently booking a tour and was going to ask AMF about playing a show in San Francisco at Bottom of the Hill in August with them, do you know how I would do that?

Thanks!

This question can be answered by looking at their website here on brainwashed - which clearly states they split up.
---
Subject: Contact?

My question is concerning a label that you listed on the releases html page, it is No Type apparently fronted by David Turgeon. I have sent him a check for an order, and have sent e-mails questioning it, I have recieved no reply. Perhaps if you have a phone number by which to contact I would appreciate the info.

Also if you use help for your zine/site from remote places I would love to be a part.

For the labels and bands on the new releases section, unless they have a site here, you can probably assume there is no affiliation to anybody who writes these pages. As for the second question, we welcome and encourage submissions! Thanks for the interest.
---
Subject: question

Hello.

I have a Blur site, and I was wondering if you would host it..

Sorry, we're not interested...
---
Subject: Re: question

sorry to bother you again, but one more question:
my friend has a radiohead site. would you be interested in hosting that?

OH WOW!! ANOTHER ONE?? There's just not enough web pages of them in the world of cyber-space. Sorry, the answer is no.