MUSIC
IN BRIEF
THE BOY WITHOUT HANDS, "THE AUTOMATED HYGENIST"
James Izzo (aka Thread, see: "Obsidian Monarch / Null Tributary" 7" and "The Need for a Sky") returns with a *free* 4 track EP via a new project, The Boy Without Hands. According to the SEM web site, these songs are "To Be Played Immediately Preceding, During, and Following Your Next Dental Visit". Sounds good to me! This music is quite a bit different from Izzo's past work as Thread. It sounds to me like he may have gained some influences and upgraded his software/hardware. Imagine something similar to classic Aphex Twin meshing with recent Autechre: quirky, playful synth melodies and backgrounds coupled with heavily processed and mangled beats, sounds and brief vocal samples. It's very digital, mechanical and alien. If you have any Aphex or Ae in your collection, you probably know what I mean. This is really high quality stuff, you'd have a tough time discerning this from several of the many well known names on Warp Records. I hope Izzo continues in this direction in the future with at least one of his projects because he seems to be a natural at it. Hey, did I mention this is currently free? Go here - www.sensoryexpansion.com/boy.html for the mp3s. Look for a new Thread single, "In Sweet Sorrow" in October or November and a new album to follow afterwards, both from Sensory Expansion Media and featuring vocal contributions by former SWANS member Jarboe ... - Mark Weddle
"EVERYTHING IS NICE - MATADOR'S 10TH ANNIVERSARY"

Indeed everything is nice. This 3-CD set lists for $10 and is worth every penny. Disc one and two compile various favorites from Matador's catalogue over where the last few years. While this is a 10th Anniversary record, it sort of picks up from where "What's Up, Matador?" collection left off a couple years old. The third disc features entirely unreleased tracks from the current Matador roster, including some great tunes from Mogwai, Jon Spencer Blues Explosion, Pizzicato Five, Yo la Tengo, Guided By Voices, Pavement, Bardo Pond, Khan and others. Well worth every penny and a great introduction to the ever growing Matador family. - Jon Whitney
HEADCASE, "MUSHINESS"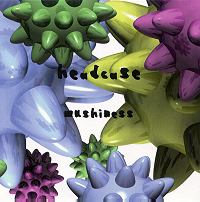 Don't let the craptacular cover dissuade you form getting this, one of my favorite discs of 1999. Dean Garcia of Curve releases his first disc as Headcase - featuring 15 tracks exploring electronic beats, distortion, elements of noise and some deep rhythms. The songs vary from pulsing primitive drum machine based tracks to slow ambient tunes with distorted guitar to hypnotic upbeat tunes. Curve vocalist Toni Halliday as well as Dean's 6-year old daughter make guest appearances on here but this is definitely not a Curve album. Look for it, as it may be difficult to track down being from ambitious young upstart, The Music Cartel. - Jon Whitney
MUZAK FOR CAGES, "SLOW GLOW"
This fine debut from Andreas M. Lucas teeters the lines between dark ambient soundtracks and lighter, melodic post-new age, and does so with style, flair, and depth. The slowly-enfolding compositions of "Slow Glow" echo, reverberate, and resonate with an uncommon warmth and natural beauty. Bits of electro-acoustic sounds also waft in, adding a touch of mystery and magic to the long pieces. This is an excellent CD that comes highly recommended to fans of stuff like Robert Rich, Steve Roach, or Vidna Obmana. - Todd Zachritz
THEE MAJESTY, "TIME'S UP"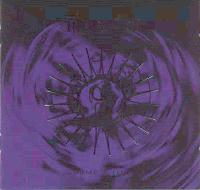 Genesis P-Orridge put Psychic TV to permanent rest with a final show at the Royal Festival Hall in London on May 1st. His new project, Thee Majesty also performed that evening. Thee Majesty is more of a spoken word than musical offering from Genesis. On "Time's Up" Bryin Dall provides some minimal soundscapes as background to Genesis' words: waves of noise, clangings, bangings, thumpings, drones, samples, guitar tinkerings, etc. Three tracks here (Flowering Pain Give Space, Source Are Rare and Kreeme Horne) can also be found on the recent Genesis P-Orridge / Merzbow disc "A Perfect Pain". As usual with most of what Genesis says, I'm not really sure I "get it", but I always enjoy listening to his hypnotic voice and at least trying to make my own sense out of his musings on life. I suspect much of this is done with a sense of humor. Several lines seem to convey this to me: "first I.T. was, then I.T. knew I.T. was ... and that was I.T.", "you're going to have to concentrate or you won't understand anything I'm saying ... so do please refer to your dictionaries and remember that cynicism is always the way of the truth and certainly if one has a parent you understand what I'm saying" and "everyone is telling the truth all of the time ... well, it's just that times change". The final track is the only one that bugs me because Genesis simply repeats the title throughout. I have to be in a very particular mood to listen to these sort of albums. "Time's Up" was too pricey at $18, so it's probably only for the GPO completist and spoken word fan. I prefer "A Perfect Pain" for it's more intriguing musical backing. I'm going to miss Psychic TV too, "Trip Reset" being one of my favorites which was never properly followed up on ... - Mark Weddle
MONOLAKE, "GOBI THE DESERT EP"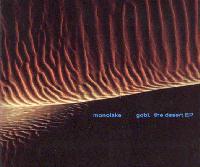 German electronic duo Monolake return with a near 37 minute, single track EP follow-up to the album "Interstate" released earlier this year. The EP's title and artwork make it obvious that "Gobi." is inspired by the Central Asian Gobi desert. The music unfolds like an ambient soundtrack for the desert sunrise or sunset, 37 minutes being just about enough time for the sun to rise or fall over the rippled waves of sand. The background environment of a typical Monolake track is brought to the forefront for this release. Henke and Behles once again coax elegant sounds from their soft and hard wares: subtle ambient washes, distant bass thumpings, digital cricket chirping, clicks, rattles, brief electrical discharges and shimmering waves of processed sound all mix together to gently caress the space between your ears for the duration of the track. It is very digital but also very open and lively, faithfully representing the seemingly desolate expanse of the nighttime desert and the abundance of life that actually exists within it. This music is beautiful and *extremely* relaxing ... Monolake can simply do no wrong. Next up: "fragile.static." blue vinyl 12" via their own [ml/i] label in November ... - Mark Weddle
HUMAN LEAGUE, "REPRODUCTION"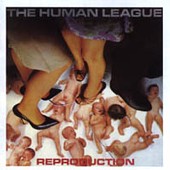 Okay, so this album is a whole 20 years old but I just found the CD reissue of it this past week. It features the 1979 LP in its entirety plus 8 extra tracks from singles, outtakes and a flexi-disc. While the Human League can be most remembered by the general public for hits like "Don't You Want Me?," "Keep Feeling Fascination" or "Human," this album predates their hit single period by a few years. Quite an electronic masterpiece, it sounds like a vocal version of much of the things them electronic German post-Kraut-rockers are doing these days. Fortunately most of the lyrical ideas back then were original. This album surely stands alongside Kraftwerk and OMD's albums in the late 70s as being influential to a whole generation of kids in the 80s to buy keyboards to rebel against the punk and disco movements. Of course, much of that stuff gets lumped in with the drivel that came out in droves. Human League's first fill length album has primitive melodies, archaic drum machines and abstract vocals. Phil Oakey's voice on this album is not coupled by the two girls which marked the most familiar era of Human League and it sounds wonderful. It's almost delicate and untouched by the hands of record label execs who wanted a more marketable sound. What a time... - Jon Whitney
AIR, "PREMIERS SYMPTOMES"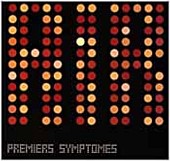 While the full length album, "Moon Safari" is charming and entertaining, this collection of early EPs sounds rather unfinished and noodly. The formula was laid down in these tracks before their first album came out but the melodies just aren't there. It sounds like a couple kids just playing around with an organ, drum machine, sampler and a bass guitar. When the muffled horns come into play, it starts sounding like an instrumental Chicago record. Buy Moon Safari and wait for the next full-lengther, this can easily be avoided. - Jon Whitney
GESCOM, "KEYNELL"
Well, for someone who didn't even know who Gescom or Skam was when this was originally released in '96 this is a great reissue to nab. The songs on here are repetitous, which slowly build until they are in full fledge head bobbing rhythms, then slowly decay until the last vinyl grooves run out. Grainy drums, melodic synth lines, and fractured speech make up the bulk of the 4 song e.p. Try Keynell 2 at both 45 and 33 1/3 speeds for some interesting variations. This record comes in a very unique bubble wrap sleeve. Don't lose out on the reissue too, rumour has it that only 2000 were repressed; 3 brains out of 4. - Jesse Edwards
BASS COMMUNION VS. MUSLIMGAUZE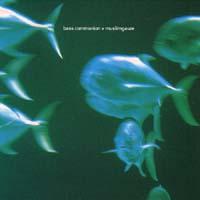 Fresh off the Soleilmoon presses comes Bass Communion v. Muslimgauze, a new album in the ever-changing discography for Muslimgauze and one of the few items in the Bass Communion catalog. This is the first truly collaborative CD for Muslimgauze. Whereas Bryn Jones would usually remix others' work and release it as a remix CD, the material for this CD was sent in 1997 to Bryn Jones by Steven Wilson, mastermind behind Bass Communion, which was returned to Wilson remixed and reworked. Wilson then remixed that and returned them to Jones, etc,... The album got put on the back burner until 1999, when interest was expressed by Soleilmoon to release this CD. Personally, I like this CD better than most Muslimgauze remix CDs because this was truly a two-way collaboration. If you buy this CD expecting to hear Muslimgauze, you will probably be disappointed. The CD meshes parts from both bands for a unique sound. After hearing this, I would like to hear more from Bass Communion. This is not only a must-have for the die-hards (like myself), this CD should appeal to a much wider fanbase. Go buy it, it's only $10. And oh yeah, it's limited to 600 units, even more incentive to purchase it. - Paul Kustos
KILL SWITCH...KLICK, "ORGANICA"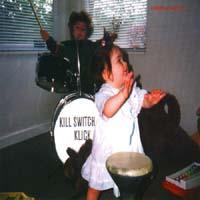 The all new album by this northwest industrial act sees this band headed in a somewhat different direction than previous efforts. The songs on this album include a couple of demo versions of their older songs, several reworkings of other KSK songs, and a few new songs. The songs are more minimal than their previous outputs, and there even sounds like some acoustic guitar included (note: KSK pride themselves on not using any guitar, only programmed guitar sounds). A little more quiet and not so intense, KSK have created a more refined sound for those who find industrial a little too hard. - Paul Kustos
"THE BEST OF SUGARHILL RECORDS"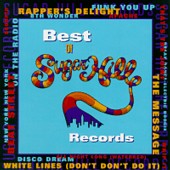 This recent collection brought to us from Rhino materialized last year and collects 15 of the biggest old school first generation rap classics. This collection features such gems as "White Lines" and "Scorpio" from Grandmaster Flash & Melle Mel as well as "Rappers Delight" from the Sugarhill Gang. While this is a wonderful trip down memory lane for some of us, it can also provide the current generation not only a clue that there was a time in rap history when rhythm and rhyme actually meant something - but a key to what everybody's sampling for beats. You can actually sit and listen to these tracks and pick out the samples and loops that have been used over and over in the last 15 years. Sugarhill Gang gave the world "rap" while Sugarhill Records was the pioneer releasing music from true beat poets who would just improvise over loops created by DJs spinning old funk and disco tunes, snagging influence from Kraftwerk and other european techno pioneers. My only problem here is unfortunately the songs are cut short and faded out early. "Rappers Delight" for example: in its original form stretches over 16 minutes, shaved to a mere 4:15 on this here collection. I'll meet you on the corner, you bring the ghetto blaster and bring the cardboard. - Jon Whitney
THE BEATLES, "YELLOW SUBMARINE SONGTRACK"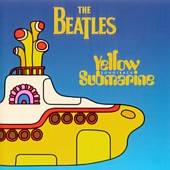 Remixed, restored and remastered? More like repackaged. I was excited to hear of this and the work that was allegedly put into releasing this, the songtrack to the Beatles 1968 cartoon film. The songtrack differs from the soundtrack in that all the songs from the movie are included here, unlike the soundtrack which was one side Beatles tunes, one side George Martin film score. The biggest let down was that there's a different version of the George Harrison tune "It's All Too Much" in the film which inlcudes a verse NOT on the original soundtrack version. I was hoping it would be included in a restored to complete version of this song. Unfortunately it's not the case. The only noticable differences in the songs are perhaps the levels and equilization are slightly different, more enhanced, a little clearer. Not worth the money however. I fortunately did catch the VH1 special on Yellow Submarine and caught the new video for "Hey Bulldog" which is collected together from studio footage for the recording of the song. It was well done and the song (as well as the rest of the songs on the album) are still as awesome as they were over 30 years ago. Maybe we'll be fortunate enough to get a CD single release of this with some bonus cuts including that extra verse. Don't hold your breath! - Jon Whitney
THE CHURCH, "A BOX OF BIRDS"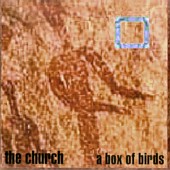 The Church bring us their second album this year, this one a collection of ten cover tunes. While I really enjoy the choice of tunes on here from The Beatles' "It's All Too Much", Mott The Hoople's "All the Young Dudes" or "Porpoise Song" from The Monkees (which I covered when I was about 16!), I don't think it's executed all that well. It sounds a little sloppy and thrown together, almost as if they're still in the 'jamming' stages rather than a real conscious studio effort. The album cover however is six panels chosen by The Churcn (meaning you can choose one of 6 covers) of fans submissions, not entirely unlike Legendary Pink Dots' release "Chemical Playschool 10" from 1997. Coincidence? Probably since I think I know all the LPD fans in Australia. - Jon Whitney
We know that sometimes these CDs are somewhat challenging to find, which is why we have a RECOMMENDED STORES section which can be used to obtain nearly everything available on the site.
NEW
RELEASES
MONDAY
Can - Can Live 2xCD (Spoon/Mute, UK)
The Clarke & Ware Experiment [Vince Clarke & Martyn Ware] - Pretentious CD [mail order only release] (Mute, UK)
Death In Vegas - Neptune City 12"/CDEP (Concrete, UK)
Leftfield - Rhythm and Stealth CD/5x10" (Higher Ground/Sony, UK)
Andrea Parker - Kiss My Arp Instrumental CD/LP (Mo'Wax, UK)
Jimi Tenor - Europa CD & Sahkomies CD [mid-price] (Warp, UK)
TUESDAY
Bochum Welt - Martians And Spaceships 12"/CDEP (Fuzzybox/Darla, US)
Breakbeat Era - Ultra-Obscene CD/LP (Interscope/Universal, US)
Buckethead - Monsters and Robots CD (Higher Octave/EMI. US/Canada) Buffalo Daughter - Wxbd 12"/CDEP [mixes by Kut Mastra Kurt, Cornelius, Elite Force and more] (Grand Royal, US)
D.J. Krush - Kakusei CD (Red Ink, US)
D.J. Spooky/Freight Elevator Quartet - File Under Futurism CD (Caipirinha, US)
Mark Farina/Various - San Francisco Sessions CD (Om, US)
Fingernail - Remixes CD/LP [mixes by Woodenspoon, Global Goon, Bochum Welt, Junior Varsity KM, Cathars, Flowchart, Exhaleradeck and many more] (Fuzzybox/Darla, US)
Genaside II - Ad Finite CD (Never, US)
Lali Puna - t.b.a. CD (Morr Music, Germany - Darla, US)
Leftfield - Rhythm and Stealth CD/LP (Columbia/Sony, US/Canada)
* Lustmord - Paradise Disowned CD [midprice reissue] (Side Effects/Soleilmoon, US)
Nine Inch Nails - The Fragile 2xCD/2xLP (nothing/Interscope, US/Canada)
* One True Parker - Will I Dream? CD [with bonus Orb remix] (Never, US)
Panacea - Phoenix Metabolism CD (Position Chrome/EFA, US)
Luke Slater - All Exhale 12" (NovaMute, US)
Stereolab - Cobra and Phases Group Play "Voltage" in the Milky Night CD (Warner/Elektra, US)
Various - Drum & Bliss v.2 CD/2xLP [with Technicolor, Flowchart, Sweet Trip & Junior Varsity KM] (Darla, US)
Various - Little Darla Has a Treat For You vol. 13 CD [budget sampler] (Darla, US)
Westbam - Beat Box Rocket 12" (NovaMute, US)
Westbam - We'll Never Stop Living This Way CD (Mute, US)
* Yaz [aka Yazoo] - The Best Of Yaz CD (Warner, Canada)
WEDNESDAY
David Sylvian - Approaching Silence CD [instrumental album including previously released material from the Ember Glance box set] (Virgin, Japan)

For a more comprehensive release schedule stretching far into the future, please check out the NEW RELEASES brought to you by Greg and Feedback Monitor.
CONCERT
REPORT
DIAMANDA GALAS
On Thursday September 9, Diamanda Galás premiered her new song cycle titled "Defixiones: Will and Testament" at the Gravensteen (Castle of the Counts) in Ghent, Belgium. The work was commissioned by Art Centre Vooruit in Ghent to commemorate the reign of Charles V and for the event Diamanda has created a new song cycle, in which she defends those unjustly imprisoned and persecuted or exterminated for their religious beliefs.
"DEFIXIONES" refers to the warnings engraved in lead that were placed on the graves of the dead in Greece and Asia Minor. These warnings cautioned against moving or desecrating the corpses under the threat of extreme harm. "WILL AND TESTAMENT" refers to the last wishes of the dead who have been taken to their graves under unnatural circumstances.
The concert material includes music set to the texts of the Armenian poet/soldier Siamanto; the Belgian/French poet Henri Michaux; the Syrian/Lebanese poet Adonis; the rembetika songs of Sotiria Bellou; the Anatolian Greek Amanedhes; the blues music of the American musicians Blind Willie Johnson, Son House, and Blind Lemon Jefferson; and the sacred songs of the deep south.
The essence of this work is concerned with the poet/author living in exile, either from his homeland, or within his homeland. DEFIXIONES: WILL AND TESTAMENT speaks for individuals who lived as outlaws as they were treated as outlaws; and for those who have had to create houses out of rock. DEFIXIONES: WILL AND TESTAMENT is dedicated to the forgotten and erased of the Armenian and Anatolian Greek genocides of 1915 and 1922.
The Castle, the historical site where witches were tried and tortured during the reign of Charles V and the Spanish Inquisition, is the ideal spot for this work. This will be a unique and intimate happening, as the castle will provide space for only 250 people at each concert. All 10 performances are now sold out. Ms. Galás will be performing Defixiones through September 29.
For more tour information, please see brainwashed.com/diamanda. - Info compiled by Garth MacNeil
PLUS 8 PARTY, PITTSBURGH
Well, as I've just arrived home from the plus 8 party in pittsburg, PA, USA.... I just wanted to make sure these folks don't get forgottenin the must own category. Founded by Richie Hawtin (plastikman,) and John Acuaviva, these two have been putting out mind warping techno for about 10 years now. Best artists on this label are, Plastikman, Cybersonik, The Kooky Scientist (ex ptv,) and john acuaviva mix cd's (diva/booty house without the top 40 bullshite,) joey beltram, utu, etc.
The party itself consisted of four performances. An ambient set with Clark Warner (9:30pm-11pm.,) John Acuaviva (12pm-2am,) Kooky Scientist (2-3am.,) and Richie Hawtin (3am-7:30am.)
Being a native detroiter, where many of these people originate from, I must say I was very psyched for this event. We arrived a bit early and already approx 1,000 people were in line.
Clark's set was a nice backdrop to begin the evening with. Some slowly building chill out to get everyone in the mood. By the end of his set his was spinning some mind blowing progressive idm.
Next up was John Acquaviva getting the place moving by spinning light hearted diva house (NOT madonna and Cher remixes mind you, the real thing.) By which point I was shivering a little bit, so the rest of my observations will be a little skewed. By the end of his set I was feeling a little out of sorts and sat down to rest.
Next up, Kooky guy, live performance. I own his latest release "unpopular science," which is basically kooky and lighthearted techno. This was what I was expecting to hear from him. Not by a long shot. Immediatly, with no introductions, looking like a priest on his suspended platform, he burst into a wall of some of the *hardest* acid house/trance I have ever heard. I literally could not stand still while he was on. It felt like his set lasted much more than it actually did. One highlight of his set was doing a star ruby in the middle of the crowd during the set. Quite blissful all around. If you can get ahold of his cd's- BUY THEM! If you can see him live, you *will* die a happy and contented person.
Next up Was Richie Hawtin. Now please keep in mind, that in my musickal collection, he is second only to Coil. It had been 7 years since the last time I had seen him, so my adrenaline was pumping, and my teeth chattering furiously in anticipation. In contast to ks, ritchie's gear (2 decks, effects, and TR-909) was pushed forward unraised into the crowd about five feet. You could be as close to the man as you wanted, without disturbing his set. He picked up where k.s. left off. Quickly getting what I estimate at 4-5,000 people moving instantly. When mixing tracks he would often program 909 rythms in on the fly, and mix them in with the two discs he was already playing. This for me was really impressive and gave me much to think about......While spinning/performing, his concentration is so intense that the man is completely oblivious to the crowd around him. After 4 hours of detoit style heaven, he mixed out both turntables and improved on the 909 for a half hour or so. By which point most of the people were surrounding him at the decks, reminiscent of a shaman circle, or head magus in a working. The speed at which this man could program and manipulate a 909 simply astonished me, I swear he has a 909 for a heart ;).
Afer this, the morning ended, and after quickly going up to the performers, and thanking them for the expierience, I left.
Get these cd's, see them live, die happily. - Jim Overholser
BOOK
REVIEWS
CRUDDY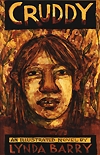 I have to say that my first reaction to this book was to avoid it, not because of anything about it in itself, but because of Lynda Barry. Back in the ancient eighties Ms. Barry was a cartoonist who drew nastily funny strips in a deliberately crude style which she made most famous in her Poodle with a Mohawk panel. I don't know if she wanted to get rid of the eighties look, but she gradually crowded out her drawings with more and more words, very earnest words. And the more earnestly she wrote about dysfunctional families with abusive parents and shattered children, the less interested I got. Apparently she still does a comic strip, but I haven't read anything by her in over ten years (this isn't quite true, I did read a hilarious one-off she wrote for Time Magazine about resenting Seattle's early nineties fame). With Cruddy, however, the transformation is complete; the cartoons are no more than occasional illustrations for lots and lots of text. And yet, I can't complain about it; she's pulled off something new, an intense, full-blown novel. The story runs on two plot lines--Roberta and her father's murder-spree flight from the Northwest in 1967 and Roberta's reliving the events of the flight as she tells her new trippy friends in 1971. Roberta's father, only known as 'the father' for that matter, is a slaughter house man, handy with knives, who's out to reclaim his lost inheritance, three suitcases full of cash, from folks as desperate and nasty as he. Roberta doesn't have a chance to be a passive observer; rebaptized by the father as his mongoloid son Clyde, she spends much of the novel making sure she strikes first before any of the cast of freaks, misfits, and psychopaths can touch her. Pacing her story like a thriller, Roberta takes you from a bloating corpse and a burning building to a slaughterhouse of corrupt and unspeakable practices then on to Dreamland, the floating location of US tests of all those bombs in the alphabet after A and H. Cruddy teems with nice details, such as her love of new words like 'skorkish' and 'filthify' and the bit about a shrunken man who lives in the mud outside their house and sometimes rises to the surface, blowing bubbles as he tries to deliver his message. The drawings keep up their expressionist fervor and add to the filmic quality, tipping the work more into a gothic cartoon. So it ain't funny pictures, but it isn't po-faced confessional either; it's a crazed death trip with one sharp-eyed guide. - Paul McRandle
FEEDBACK
COMP LICATIONS
Subject: a comp?

Looking at the music page I realize that of the 28 bands now on Brainwashed I'm only really familiar with maybe 7 or 8. With most of them I've never actually heard any of their music. Chances are, I'd probably like the majority of them but I won't know for sure 'til I hear something by them ...
Now, I know that most of them have clips on the Jukebox page, and that's great (in fact, I need to set aside some time to grab some more clips). But, I was thinking that maybe a compilation through Brainwashed Recordings might be a good idea? Maybe just the recent additions, the more modern/recent bands such as: A Minor Forest, Aerial M, Bedhead, Bowery Electric, Fridge, HNAS, Labradford, Organum, Ruby Falls, Stars of the Lid, Tortoise, Trans Am, Luke Vibert. Maybe a 2 tape compilation (or cd-r if possible) of 2-3 tracks from each? I don't know if this is feasible or a good idea ... thinking about how difficult it is to pick 2-3 songs from *any* group as a representation of all their stuff. The LPD tribute seemed to work out fine though. Hmmm ...
Or, maybe, since the Coil song of the week is more than likely done ... how about a Brainwashed song of the week? A full length (exclusive?) track from a different band each week, perhaps with the intent of the downloader to burn a cd-r comp for themselves if possible. That would probably be a nightmare to work out though ... what with multiple artists/labels/bootleggers/etc. Hmmm ...

Awesome idea, do you have the time or money or resources to do this? Do you wanna ask everyone's permission on it?
---
Subject: appreciation

Just discovered your site recently from a Current 93 link. This is a very wonderful service, you are all providing. Sorry to waste your time, I'm sure that you have many email questions and requests to tend to. I just wanted to say thank you for sharing with so many, all that you create. It is highly appreciated.

Reading letters of thanks is less of a waste of time than putting this thing out every week! Just kidding, appreciation apprecaited.
---
Subject: drum machine

I am looking to buy a drum machine and I was wondering if anyone knows what drum machine/sequencer Edward Ka-Spel was using on the last LPD tour. Thanks for your help.

That wasn´t a drum machine, it was an AKAI S20 sampler. All the best, Edward.
---
Subject: Hello

I am a musician/artist and would like to correspond with Mr. Dangers directly; is this possible, can you give me an E-mail address, or not.......

Out of privacy respect, we do not give out email addresses unless the band makes it public knowledge. Best way to get in touch with any band directly is honestly by the mailing address they provide on their releases. Buy a CD of theirs and look for their mailing address.
---
Subject: car commercial

Hey Jon .. great job on the Windy and Carl website. I always stop back in every month to see what new info you have up. Was curious if you knew if a Windy and Carl song had been used in a car commercial lately. I could have sworn that I heard them on the TV the other day. I only caught the tail end of the commercial, so I can't be certain ...

Sorry, we're all clueless.
---
Subject: hello!

hello Tortoise!
in portuguese...
Sou estudante de artes no Brasil e parabenizo o Tortoise pelas músicas que produziram onde a fonte é a BOSSA NOVA e Musica Popular Brasileira(TOM ZÉ). Gostaria de comprar o CD do Tortoise mas não encontro.
Thanks and waiting email.

Eu não falo ou para escrever no português e a meu conhecimento, nenhum faça a tartaruga.
---
Subject: godspeed!

Caught the Labradford and Godspeed show in Cleveland last night. After the good reviews from list members, and brainwashed, I decided that I had to go see these two groups whose music I had never heard before.

Wow. In-fucking-credible. Both of them. Easily the best $6 i have ever spent.

If they come to your city, even if you have never heard them, go see them.

Anybody who still disses either band has yet to see them live.
---
Subject: tom's movie reiviews

Originally i disliked some of them. his reviews, that is. but reading his stunningly accurate review of my favorite movie ever, "The Runaway Bride," has shown me that this is a voice for the 21st century. Onwards and upwards, comrades! Lets hear it for Mr. Dontknowhislastname!

Good, somebody's paying attention.