SITE
BRAINWASHED CONTEST!!
Be the first to identify the reference of Jon Whitney or Brainwashed in this month's issue of THE WIRE! (December, 1999) and WIN A PRIZE PACK FROM BRAINWASHED! The prize back includes:
stickers
postcards
7" singles
a subway pass for Boston's MBTA, October 1999
1 8-Track cassette from Supertramp
$4 in Camel Cash
3 losing scratch tickets
Just with the answer of page number and context and the first to get their answer in WINS! (Please include your mailing address.)

JESSICA ON 45s
Jessica Bailiff has a couple new 7" single releases which have finally seen the light of day. One's out through Star Star Stereo in the USA, the other's on the Bad Jazz label in the UK. Look at her website news for more info.

KRANKYNET GOES ONLINE
KRANKY.net is now live. Still hosted on our machines it now has it's own URL. Change all your bookmarks and tell all your friends.

RYOJI TOURING WITH ZOVIET FRANCE
Ryoji Ikeda is touring around the UK for the first time alongside veterans Zoviet France for the month of January. For the live performances, Ryoji is expected to collaborate with other members of Dumb Type for lighting and video projections. The tour coincides with the release of his forthcoming CD release "Matrix" on Touch in the UK. He has recently been commissioned to create a sound installation for the Millennium Dome in London.

PRE-ORDER SHIRTS STILL AVAILABLE
Yes, we're still trying to sell pre-orders for them Brainwashed shirts. Choose your style and color, but choose quick! Pre-orders close January 15th, so get them in ASAP please.

BEST OF '99
Did you notice something while clicking on the link to vote for the best of 1999. You're brought to that archive page that lists everything in our past issues. You know why? Cos people have been just voting on one CD, one movie, etc.. Perhaps people need suggestions because if you listened to only one new album or saw only one new movie in the last 12 months, you'd probably not be reading this to begin with! That said, take your time and think about your vote for the Best of '99! Results posted in the new year.
MUSIC
IN BRIEF
RED HOUSE PAINTERS CATALOGUE REISSUED


I can remember when, back in my sophomore year (which actually wasn't too terribly long ago), a friend of mine whom had been making some tapes for me in hopes of turning me on to some new musical styles made me a tape of this band Red House Painters. I'd only previously heard mention of them in slick magazines like SPIN and CMJ, so I was a bit worried that were just going to be another set of pretty boys drooled over by the mainstream-via-college-radio press.


What I found, though, was a band that had an amazing penchant for crafting beautiful songs with lyrics that were blatantly honest. Songs like "Uncle Joe" and "Grace Cathedral Park" quickly became the soundtrack to my adolescence, aiding me in late night study sessions and long drives in the north Georgia mountains. I always kind of kept a look out for their albums, but never really came acros them, finding that when I did, they seemed to be priced rather exhorbitantly.


Well, just this fall, the tape finally wore out on me and I was left with nothing. 4AD seemed to have sensed my hurt, coming to my aid with cheap rereleases of the four albums they did for the label.Down Colorful Hill, both eponymous records (the rollercoaster cover and the bridge cover) and Ocean Beach are great collections, each with their own standout tracks. In addition to classics like the two I mentioned earlier, songs like "San Geronimo," "Japanese to English," "Mistress," and a great cover of "I Am a Rock" make these four albums a must have for anyone.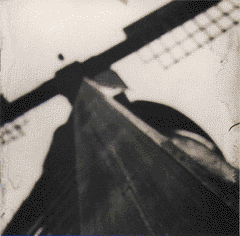 Mark Kozelek, the driving force behind this San Francisco band, is an absolutely amazing songwriter, and his sparse arrangements that include everything from guitar-bass-drums to acoustic piano and string arrangements complement the music, giving it an austere quality that lingers in your memory, making you think of silent 8mm films and yellowed pictures. Now that these pieces are back in print, each should be bought, listened to, mulled over, and enjoyed for their sublime beauty and piercingly honest songs. - Carter Adams
SOFA SURFERS, "CARGO"


Surfers amazingly top that album's brilliance. Cutting off all the jazz, soundscapes, big beat fat that hung from "Transit", the Surfer's heavily dub-influenced sound seems much darker. To those not familiar with this band, imagine Underworld immersed in dub and post-rock experimentation, and you're halfway there. Utilizing both live instruments and programmed sounds/beats, the quartet sculpts tripped-out mood funk. As with "Transit", the tunes with actual vocals (most songs feature vocal snippets, usually sampled old reggae toasts) are few; "If It Were Not For You" and "Sweat" feature "dub poet" Victor Oshioke's haunting deadpan, which brings to mind the way Jim Carroll described William Burroughs speech- like splintery wood, slowly splitting. The single, "Beans And Rice", with it's dubbed-out drum'n'bass with live percussion, can't even be ruined by Songbird's slightly bothersome nasally vocal. Nope, this album is bulletproof even with the one-off bad vocal. As with "Transit", it doesn't look as though "Cargo" will be picked up as a domestic release. Too bad. However, in my opinion, this album warrants paying absolutely ridiculous import prices. The best of '99! - Jason Olariu
MAGNETIC FIELDS, "69 SONGS ABOUT LOVE"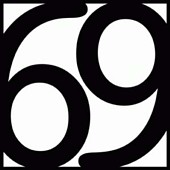 Wrapping up the year, there's a few things that went unmentioned that might need just a little bit of recognition. If you don't like Magnetic Fields, this album isn't going to win you over, especially since it's three albums worth of new material! Released initially as a 3-CD set, this collection was later split up but has recently been reunited in the box. 69 Songs About Love offers a wide variety of Stephin Merritt tunes ranging from the queer themed guitar based pop rock tunes like "When My Boy Walks Down the Street", a half-minute voice only ditty on the second disc's opener "Roses", a double bass and accordion improvisational sounding, "Love is Like Jazz," Nick Cave/Michael Gira esque anthems like "Busby Berkeley Dreams," "I Don't Believe in the Sun," "Time Enough for Rocking When We're Old," and "Grand Canyon." Swirling keyboard melodies like "You're Only Home" and thumpy disco ditties like "Long Forgotten Fairytale" seem to pay homage to the early 80s sounds of Yazoo (Yaz to the Americans) while other simple heart-felt melodies could easily be Velvet Underground tributes. There's no one sound to pinpoint Magnetic Fields down to and the variety on this collection showcases their abilities quite nicely to play different instruments and styles. Each album stands good on its own, but the collection should be experienced together. The collection stands as a good argument to just do it - just record all those songs that have been running through your head and let them all out! But then again you could end up like Prince and do a few 3 and 4 CD sets with 75% junk,... - Jon Whitney
TWILIGHT CIRCUS, "IN DUB VOL. 1"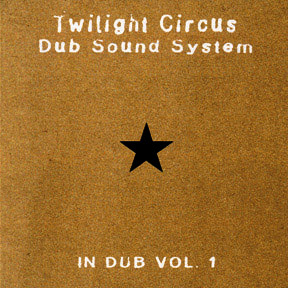 Back in print is the classic stunning debut from Legendary Pink Dots' Ryan Moore's Twilight Circus Dub Soundsystem. In Dub Vol. 1 is an excursion on instrumental dub echoing the styles and steps of the old school days of Lee "Scratch" Perry and On-U Sound greats like African Head Charge and the Dub Syndicate. The beats are simple, the delays are hypnotizing, the instruments are basic and simple and the feel is simply magical. You can't lose with any Twilight Circus release and here's the gem that started it all for Ryan Moore. - Jon Whitney
WHARTON TIERS ENSEMBLE, "TWILIGHT OF THE COMPUTER AGE"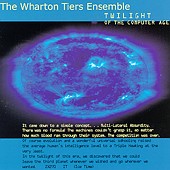 Consistent with the packaging are the notes on the back of this CD, "Five guitars, sax, bass and drums. (Vocals not included.)" This disc provides some powerful straight-ahead pounding guitar and sax rock. There's somewhat of a post-modern jazz crossed with 60s film chase theme music influence but it's considerably more commercially accessible and consistent than something like Zorn's Naked City records. It's quite enjoyable, driving and lets up for air every now and again. Clocking in around 40 minutes, it doesn't drag on too long nor feel too short.- Jon Whitney
BROADCAST, "ECHO'S ANSWER"


Here's something entirely too short! On the first tune the vocals are pretty and the keyboard melodies are gentle while haunting at the same time, a charming short piece. The second track sounds like a really smooth moderate paced drums, bass, rhythms and electronics jam, starting off slow and picking up to a mesmerising head bobbing beat and drone combo. Neither tracks have song titles listed. While I really enjoy both tunes, I feel somewhat jipped that Warp would release a 2-track CD single clocking in at 9 minutes, only to have it pop up here in the USA for between $5 and $9. Okay, so it's Broadcast and the salivating fans have been waiting years for something to be released, and a new album is on it's way but these tracks are screaming for at least two more songs to round out the EP. I'm waiting for the full lengther but this single can safely be avoided - save your cash.- Jon Whitney
CYLOB, "LIVING IN THE 1980s"


I hated this kind of music in the 80s and I'm no closer to being a fan of it now. This single drudges up music once all over the top 40 airwaves that forced many a teenager to begin to listen to Cure, Smiths, Echo & the Bunnymen and New Order. Living in the 1980s might be released on Aphex's Rephlex label but this single is most certainly not cool. A female vocalist sings simple words over a Latin-dance beat with primitive drum machines, a la Shannon's "Let the Music Play" or any boppy tunes from Lisa Lisa and Cult Jam or others. The b-side, "Sex Machine" is another boppy disco-influenced 80s style nauseating beat with a speak and spell telling you how much of a Sex Machine he is. Okay, maybe some people might be into the camp value, but to me it's tired, worthless, unnecessary and not even serious enough to warrant spending any money on. - Jon Whitney
OVUCA, "LACTAVENT"


They'd say: 'He indeed was a promising new artist, until it came to the artwork of his debut album...' Or so the back cover of this 2X12" LP states. But with twenty-two tracks in the vicinity of 50 minutes total track time, Aleksi Perälä makes up for the childish artwork in catchy arcade dance tracks. And lord only knows I'm a sucker for destroying enemy spaceships. Very reminiscent of early Caustic Window releases with a bit of lush ambience thrown in the mix allowing you to catch your breath just long enough before the drill 'n bass button is turned back on. Although somewhat primitive with no unique style or sound, OVUCA's tracks sound like filler for such acts as CYLOB or Squarepusher, and that's not half bad. This record did do something for me, if not to bring my mind back to such games as Moonpatrol or Asteroids, then to remind me (AGAIN) that not everything has to be completely fresh and new. By being presented with a tweaked version of our memories, a smile can possibly land on your face too. - Klint Dixon
We know that sometimes these CDs are somewhat challenging to find, which is why we have a RECOMMENDED STORES section which can be used to obtain nearly everything available on the site.
NEW
RELEASES
MONDAY
Blackalicious - Nia Remixes CD/2xLP (Mo'Wax, UK)
COH - Vox Tinnitus CDEP [ltd edition of 500 copies; with guest appearances by Coil and Annie Anxiety] (Noton/Raster, Germany)
Erasure - Singles Box 1 5xCDEP [featuring CDEPs for Who Needs Love Like That, Heavenly Action, Oh, L'Amour, Sometimes and It Doesn't Have To Be] (Mute, UK)
Erasure - Singles Box 2 5xCDEP [featuring CDEPs for Victim Of Love, The Circus, Ship Of Fools, Chains Of Love and A Little Respect] (Mute, UK)
Kreisel [Mike Ink and friends]- Kreisel 99/50 7" [ltd edition] (Kreisel, Germany)
Quannum - I Changed My Mind 12" (Mo'Wax, UK)
South - Sight Of Me/Better Things 7" (Mo'Wax, UK)

TUESDAY
* Krust - Coded Language CD (Mercury, US)
Marumari - Ballad of the Round Ball CD/LP (Carpark, US)
Stephen Philips - In The Moonlight CD (Dark Duck, US)
So Takahashi - Nubus CD/LP (Carpark, US)

SATURDAY
* Various - Warp 10+1: Influences 2xCD (Warp/Sony Techno, Japan)
* Various - Warp 10+2: Classics 2xCD (Warp/Sony Techno, Japan)
* Various - Warp 10+3: Remixes 2xCD (Warp/Sony Techno, Japan)

For a more comprehensive release schedule stretching far into the future, please check out the NEW RELEASES brought to you by Greg and Feedback Monitor.
CONCERT
REPORT
THE THE
Yes, you read correctly, Matt Johnson and Co. have been popping up all over the place doing surprise shows as part of the "warm up tour" before the new album, Naked Self gets released in the new year. For this show Johnson's lineup consisted of all new players backing him up on guitar, bass and drums. Nothing fancy this time around, no slick harmonica players nor ex-Smiths guitarists - just Matt Johnson, his rock music and you. The set consisted of nearly all completely new songs, hard with the rock edge yet remeniscent of Infected and Mind Bomb days. The guitar riffs are punchy with a Middle Eastern melodic influence while the song structures are blocky and rigid, the vocals are always personal. Nobody can deliver the passion quite like Matt Johnson, a man who recorded one of my favorite albums of all time at the tender age of 17. (Burning Blue Soul, fyi was a the layered masterpiece with swirling melodies, guitar drones, drum machines, brilliant effects play with Johnson singing songs bleeding with powerful teen angst through a jaded mind's eye.) After years of waiting for all new material, I'm anxiously anticipating the return of The The. - Jon Whitney
STEREOLAB, JIM O'ROURKE
After three days of cancelled shows and illness recovering, Stereolab jumped back into the live ring for the show in Boston. An opening set from Jim O'Rourke and friends proved to be more than just an educated noodling guitarist showcasing his virtuoso talents. This was a pop set from Jim and from what I could catch of it (thanks to the line going around the entire block) was wonderful. Stereolab took to the stage with Laetitia obvioulsy struggling to hold back coughs and sputters here and there. Aside from that, the groop played their original brand of pop, rocking loud and live and more distorted than on the clean recent records. The setup: three guys in the back line - the phenomenal new bassist and drummer never missing a beat and Tim Gane providing the main guitar work, the three girls in the front: Morgan on the keyboards, Latitia singing and playing her vintage Moog and Mary Hansen. Hansen is probably the most overlooked Lab member but she's seemingly that magical superglue that holds things together - her occasional guitar work, percussion playing, and her own style of backup vocals (merely uttering syllables rather than singing full dialogues) make Stereolab much more than your typical Brit rock band with a chesty French frontwoman. The set consisted mainly of older tunes but for the couple they chose off the new album made me start to respect "Cobra and Phases" a little more. If you're in NYC, don't miss the three-night sweep later this week and if you're in Detroit, Toronto or Monreal, don't despair as the Lab should be back early next year with any luck. - Jon Whitney
FEEDBACK
COMMENTS ON COMMENTS
Subject: brain comments

I just wanted to know how dissapointed that I have been lately in the handling of your responses to the emails sent by various readers of the brain. It just appears to be as if you have been extremely patronizing and condescending, completely lambasting the poor fella if he or she doesn't seem to share your views. In my personal opinion, it makes you look like a whiner and does more to hurt the image of yourself and the brain then it does to help things out. It kind of scares me that you've been come extremely jaded and that you seem to be losing a lot of the integrity that you had when I first met you years ago, when brainwashed was still just a mirror for the Coil site and home to a few other bands. Just wanted to let you know, maybe it's something that others have thought about, but haven't mentioned. Anyhow, take it easy.

Along with expansion and time comes increased traffic, increased visitors and increased volumes of emails. While I do answer serious inquiries in a serious tone in personal interactions, a lot of the things displayed on this weekly rag are usually extreme examples of silly questions or unnecessary attacks. None of it however should seem to be personal attacks for differences of opinion, unless it's trying to make a sarcastic reference to an attacking note to begin with. Thanks for letting me know how you feel though.
---
Subject: yes

Hi, I was just wondering if there was any room for me on the staff. Heh. Silly question, but I'd like to be involved. Thanks.

The question's not silly, but please be specific what you think you can help out with. Nobody's a member of staff if they're not doing anything!
---
Subject: maxwell edison

Your LPD Credits page has a link (File Not Found) to a Maxwell Edison. Any connection to Maxwell's Silver Hammer?

I'm completely stumped, I don't remember who that was supposed to be or why they're credited on the LPD web page!
---
Subject: Hi there

I happened to come upon your web site and your brainwashed site. I just thought i'd drop a little line and let you know I enjoyed them. I like many of the bands listed on your site including Windy & Carl, Trans Am, Bedhead, Bowery Electric, Labradford, godspeed you black emperor!, etc... Other bands I like include Slowdive, Mogwai, Cocteau Twins, Dead Can Dance, Ida, Low, Stereolab, Starflyer 59, and that sort of thing. Anyway, I just wanted to let you know that some stranger (me) was enjoying your web sites.
Not sure how I got there... I was linking around for good stuff. :)
By the way, I'm from New Jersey, which kind of lacks in a good music scene, but I'm close to NYC which can get some nice shows in. ok, enough for now.

byebye!

Thanks for the note, it's always nice to get positive notes from people who appreciate what all the staff here are doing. Thanks should also go out to a wonderful staff for doing their bits,...
---
Subject: [ACF] Current 93 Web Site

Greetings and Unity in Thelema:

Do what thou wilt shall be the whole of the Law.

This is an introduction to the Aleister Crowley Foundation (A.C.F.) and an invitation to join our important Thelemic Cause.
The Aleister Crowley Foundation (A.C.F.) is an Association of Thelemites who are united in the Spirit of Thelema for the Great Work of perpetuating the Teachings of Aleister Crowley and Thelema via the Internet and by way of promoting the works and activities of contemporary Thelemites and Thelemic Orders. One of the missions of the Aleister Crowley Foundation is to voluntarily promote the work generated by contemporary Thelemic Orders, Magicians and Publishers without organizational prejudice. Being a member of the Aleister Crowley Foundation basically tells people who visit your web site that you do not engage in the "us vs. them" pursuits, that you value all Thelemic knowledge and information regardless of where it comes from, and that you work toward greater Unity between all Thelemites and Thelemic Orders for the progress of Thelema.

We feel that if Thelema is to grow and expand, we need to accept and make available the new and contemporary works of Thelemites and Thelemic Orders, and that we should work in harmony as Brothers and Sisters in the Law, integrating our unique skills and diverse ways into the Spirit of Thelema. Harmonious diversity is strength and develops into Union, and Union is the nature of the Great Work itself.

The A.C.F. is not an Order of Initiation. It has no grades, no certificates, and no requirement of dues. It works without profit for the Great Work of Thelema, and by our voluntary efforts we desire to create more unity and harmony among Thelemites and Thelemic Orders in general for the progress of Thelema.
Think of the A.C.F. in the same way as the "Blue Ribbon Campaign." The only requirements for membership are your willingness to participate in this project by promoting Thelema on the net via your web site in the Spirit of Thelemic Unity and by putting our graphic/logo and web link on the index page of your web site. We will then put a link to your web site on our A.C.F. Supporting Members page. We would be glad to have you join us, knowing that together we can move beyond our restricting differences and enter into a free state of fraternal/sororal cooperation and unity for the advancement of the Law of Thelema in the New Millennium.

If you are interested in this project, and becoming a Supporting Member of the Aleister Crowley Foundation, you will find attached to this e-mail a zip file (ACF.ZIP) containing seven colored versions of the A.C.F. Logo, one of which you can choose and place on the index page of your web site with a link to the A.C.F. web site.
We also ask that you put the words "Supporting Member of the Aleister Crowley Foundation" either above or below the A.C.F. logo/link on the index page of your web site. Once you accomplish these tasks, please inform us at our main e-mail address and we will then link your web site to the A.C.F. Supporting Members page.
If you have any questions, please feel free to e-mail your questions to me.
"For I am divided for love's sake, for the chance of union." (Nuit, Our Lady of the Stars, AL,I,29.)
Love is the law, love under will.

Yours in Thelema,
Chief Officer, A.C.F.
93 93/93

Boy I'm fighting really hard to reply to this with something witty and snide, but I'm resisting. Just like the "Blue Ribbon Campaign" mentioned in the note, we do not put linked banners from any other sites anywhere on brainwashed.com. In addition to that, we are not interested in linking to the Crowley foundation.
---
Subject: just a thought

do you think you might help us out.
nothing would please us more getting a signed photo from steven ....can you maybe help us ?

Steven who?