MUSIC
IN BRIEF
THE THIRD EYE FOUNDATION, "LOST LITTLE SOUL"


Finally, this is the album we all knew Matt Elliot could make. Sure, everybody's heard rave things about him and his music but anyone who's bought one of the albums or seen him in concert has thought there could be something more. This is it. The album is clean and clear, all the music flows well and at the end I'm hitting play again. It's not far from the first few albums - a little drum and bass, some loungey organ tunes, choral vocal samples all mixed in with an appropriate progression. "I've Lost That Loving Feline" and "Stone Cold Said So" wash over the listener as very nice punchy beat tunes with pretty samples taking the front stage. The second track, "What is it With You?" hits me with a keyboard progression all to remeniscent of Architecture and Morality-era OMD, while the 11-minute "Are You Still a Cliche?" just blows me away with its grand and beautiful sounding acoustic forward/reverse guitar - combined with solo vocalist and orchestral samples. An easy contender for a Lynch film broken hearted dream sequence. - Jon Whitney
samples:
FIVE WAY MIRROR, "TRANSCENDENCE"
I really had no idea what to expect when I put this disc on, and was quickly blown (okay, washed) away. 5WM are Windy and Carl of, well, Windy And Carl fame, along with pal Greg, AKA Violet Glass Oracle. Starting points may be W&C's "Antarctica" Ep, "Occasional Light" by September Plateau, or maybe even an ADD-fueled Main. Carl Hultgren's trademark post-Reilly guitar sheets billow from end to end, both in fore and background, with electronic ice floes disrupting any sense of total tranquility. Fractured beats and rusty machines (the last breath of a 404, out-of-focus Moogs) occasionally bob to the surface, only to be washed over again by cascading waves of endlessly delayed feedback. "The Devils And Angels Are The Same" could have been an out-take from "Selected Ambient Works Vol.2"; both versions of "Sleeping To Technology" have a very aquatic feel to them, thanks to the depth charge bass and soothing repetitious flow. Close your eyes, and picture the sea anemones lazily floating by. Transcendental? More like otherworldly. - Jason Olariu
CHARALAMBIDES, "INTERNAL/ETERNAL"
With their latest release--their 6th or 7th perhaps?--the Austin via Houston duo of Christina and Tom Carter have created a disc of subtle psychedelia, imbued with reverberating guitar echoes and luscious drones. Recorded on Christmas Eve 1995, Internal / Eternal flows together as a seamless composition, with the majority of the tracks consisting of guitar notes that seem as if they are echoing across a vacant room, bouncing against the walls, pitches bent and morphed by the acoustics. Faint voices can be heard in the background at certain points, and subtle atmospherics lend to the album to give it a very haunting, hollow, quality. What is new, however, is the Arabic feel lent to much of the disc. It's as if you are standing in a deserted casbah, only to hear the music of the desert and the departed wash in from over the distant dunes. While this accounts for the first 7 tracks of the album, the last track, "City Prison," is a departure from this sound. Samples wander around lost in this soundscape, and various other aural objects including sampled voices and digital blips contribute to give this track more of a musique concrete feeling, a la Nurse With Wound. Darlings of the psychedelic / drone music world, Charalambides are one of those bands that you find yourself wishing to be a bit more popular, but yet find a certain joy in keeping them to yourselves. - Carter Adams
FLUXION, HALLUCINATOR, ROUND ONE - ROUND FIVE
Three new cd offerings from the Berlin based Basic Channel / Chain Reaction family: Fluxion "Vibrant Forms" and Hallucinator "Landlocked" on Chain Reaction and "Round One to Round Five 1993 - 1999" on Main Street Records, all available domestically in the U.S. via EFA/Caroline. CR have thankfully done away with the frustratingly impractical metal tins in favor of biodegradable or glossy digipacks which are made to look like the tins. No more breaking the cds when trying to get them out! The same descriptive words can often be accurately applied to the majority of the CR artists: minimal, techno, dub, washes, textured soundscapes, subtle shifting etc. You either love or hate this music ... it will either bore you to tears or grab you and not let go.
Two words set the Fluxion and Hallucinator discs apart: tedious and enthralling, respectively. Most of "Vibrant Forms" is missing the "it", the subtle ebb and flow of changing rhythms and textures, that makes this music so beautiful. Most of these tracks put the beat in the forefront and do little to pull you in thanks to less than exciting and rarely shifted loops. Two of the 10 tracks, which happen to be the longest at 9:30 +, have "it" while the rest are difficult to sit through. "Landlocked" on the other hand has "it" from start to finish. These tracks are ambient journeys, most of which happen to have some sort of beat and/or bass line. Hallucinator use a wider set of styles (ambient, techno, bits of dub, tribal and jazz) and palette of sounds (thick textured washes, water, sampled clankings, bell tones, synth noises) to create one of the more diverse, yet cohesive, set of tracks of any CR cd to date.
"Round One to Round Five 1993-99" collects all of the Main Street 12"s released between 1994 and 1999. The first two rounds are thumpin' upbeat house tracks featuring Andy Caine on vocals. In all honesty, I have trouble discerning a good house track from a bad house track ... but these 2 are at least tolerable. I much prefer the "Chicago's Twisted" and 2 dub mixes which strip out most of the vocals and are more in the CR style. The next three rounds feature Tikiman's smooth reggae vocals and corresponding dub versions. These tracks are in the exact same spacey-dub vein as the 1998 Rhythm and Sound w/Tikiman "Showcase" cd from Burial Mix. Great stuff, but only if you want more. To recap: thumbs up for the Hallucinator and Round One to Round Five, thumbs down for Fluxion. Bang for your buck: "Vibrant Forms" is the 'shortest' of the 3 clocking in at just under 70 minutes while "Round One.." comes in just shy of 80 minutes! Next up from Chain Reaction are Arovane "Atol Scrap" via Din on January 25th and Vladislav Delay "Militia" on February 8th ... - Mark Weddle
samples:
RAJNA, "YAHILI"
Despite their seemingly unlikely French origin, Rajna's latest album Yahili so strongly reflects the band's passion for South Asian music that their native country becomes easily forgotten. The trio play an extensive list of Indian and Tibetan instruments including dulcimer, yang t'chin, gongs, bells, shamanic drums, and a host of others which the band lists on the sleeve of the beautiful digipak. Yahili, in contrast with Rajna's prior release Ishati, is less atmospheric and leans more towards traditional music. Recorded in a Tibetan monastery, this album drips with eastern exoticism and meditative melancholy. Jeanne Lefebvre's rich, powerful vocals are a focal point, assisting in the fluidity with which the mood of the album goes from trance-inducing rhythms to oriental lullabies. All in all, Rajna's music is both romantic and spiritual, and as they themselves note: "Rajna est l'invitation au voyage." - Jessica Tibbits
BOMB THE BASS, "CLEAR"

Okay, I know this album is about five years old but I strongly think it's worth mentioning. A couple weeks ago I found a place online where I could order the UK pressing of this disc, which I had always known was clearly a different version than the US release which I have owned for years. I was not ready for such an incredibly pleasant and drastic surprise. Everything's beefed up and played out with the force and energy that blows the US release away completely. Although Justin Warfield's rap is weak, the opening tune, "Bug Powder Dust" hits hundreds of times harder with a powerful pounding driving bass line and an incredible melody completely missing on the one I already had. Other guests and other tracks follow suit with an abrasive side of dub completely void on the other version, currently collecting dust in my collection. Playing throughout the disc on nearly all of the tracks is a star-studded team of various Dub Syndicate veterans Skip MacDonald, Doug Wimbish, Keith LeBlanc and Bim Sherman. Guest vocalists and players include Sinead O'Connor, Jah Wobble and other singers. An 11th track, "5ml. Barrel," a spoken word piece from Will Self backed by some incredible music wasn't even on the US version. It's no wonder to me, looking back how this disc bombed in North America. - Jon Whitney
samples:
DAVID SYLVIAN, "APPROACHING SILENCE"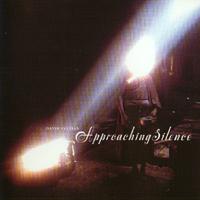 Nearly everybody who's familiar with Sylvian has an opinion on him - either he's too mind numbingly nauseating and pretentious or he's an unrecognized genius. He's kept a rather low profile over the last few years however, releasing a minimal amount of music as possible. Perhaps it's because of his long time ties to Virgin just aren't the same as when Japan were playing together in the early eighties. This disc is on the new label, Shakti, a subsidiary of Virgin which I'm guessing intends to market more obscure releases that just don't have the multi-platinum pressures of full line Virgin releases. The disc itself is simply a collection of some installation recordings from 1990 and 1994. Three tracks on the disc consist of a two minute piece, "Epiphany," sandwiched between two +30 minute ambient tunes, "The Beekeeper's Apprentice" and "Approaching Silence." The first two tracks were recorded in London for a multimedia installation with Russel Mills while the last was recorded with Robert Fripp in Minneapolis. Both installations took place in Japan and nothing is noted in the booklets what the themes nor intentions of the installations were. The music is pleasant, simple and subtle and provides excellent background for studying or working. Fans of Stars of the Lid records might recognize similar work in modified guitars, effects and string sounds. - Jon Whitney
samples:
We know that sometimes these CDs are somewhat challenging to find, which is why we have a RECOMMENDED STORES section which can be used to obtain nearly everything available on the site.
NEW
RELEASES
MONDAY
Baby Mammoth - Motion Without Pain CD (Pork, UK)
Capitol K - Roadeater 12" (Planet µ, UK)
Death in Vegas - Aisha 12"/two CDEPs (Deconstruction, UK)
Jean Michel Jarre - Metamorphosis CD (Sony, UK)
Lolita Storm - Hot Lips, Wet Pants/I Love Speed 7"/CDEP (DHR, UK)
NON - Solitude 7" [ltd edition of 700 copies; b-side features 8 locked grooves, each taken from a different track on Receive The Flame, and the record features a second spindle hole] (Mute, UK)
Octagon Man vs. Depth Charge - Toy Box/Dub Box 12" (DC Recordings, UK)
Peshay - Truly 12"/two CDEPs (Island Blue, UK)
Primal Scream - Xtrmntr CD/2xLP/MD (Creation, UK)
Third Eye Foundation - What Is It With You 12"/CDEP (Domino, UK)
Various - Split Series 1-8 CD [10 tracks selected from the first 8 installments in Fat Cat's split 12" series, plus an excluse Merzbow track] (Fat Cat, UK)

TUESDAY
* Area - Between Purple & Pink CD & Fragments of the Morning CD [reissues] (Projekt/Archive, US)
Deep Chill Network - Deep Freeze CD (Dark Duck, US)
J's Pool - Mepsinalium 12" (Nature, Italy)
Prodamkey Crew - Old Beats'n' Fresh Sounds 12" (PDK, Italy)
Psychic TV - Were You Ever Bullied At School - Do You Want Revenge? 2xCD (Cold Spring, UK)
* Sam Rosenthal - Before the Buildings Fell CD [reissue of 1986 cassette-only release with bonus video track] (Projekt, US)
* David Sylvian - Approaching Silence CD (Shakti, US)
WEDNESDAY
Basement Jaxx - Jaxx Nite Mixes CD (XL/Sony Techno, Japan)
Stroke - First In Last Out CD (XL/Sony Techno, Japan)

THURSDAY
I.S.A.N. - Digitalis CDEP (Darla, US)
Tullycraft - The Singles Collection CD [with some new/previously unreleased tracks] (Darla, US)
Tullycraft - Old Traditions, New Standards CD (Darla, US)
Various - Darla 100 3xCD [collection of tracks from the out of print Little Darla compilations and rare singles, plus 12 new exclusive tracks from current Darla artists] (Darla, US)

For a more comprehensive release schedule stretching far into the future, please check out the NEW RELEASES brought to you by Greg and Feedback Monitor.
BOOK
REVIEW
WRITINGS OF THE VIENNA ACTIONISTS: ATLAS ARKHIVE 7


Put down your copies of Wreckers, it's time for a blast from the Blood Organ. Atlas Press has finally released its collection of texts by Gunter Brus, Otto Muehl, Hermann Nitsch, and Rudolf Schwarzkogler, the seventh in its fantastic "documents of the avant-garde" series. These last few years the actionists have seemed to be name-checked everywhere without any clear idea of what they were up to. In 1998, Bridget Bardot flew to Austria to protest Nitsch's six day Orgies Mysteries Theater Play, calling it a "satanic spectacle." Strangely enough, this put her in agreement with Jorg Haider, Austria's far-right Freedom Party leader (and, quellecoincidence, an acquaintance of Giuliani's), who seems to think better of Hitler than of Nitsch. Since then, there have been exhibitions of their films and photographs in New York, but Nitsch is the only one of the bunch whose theories have become widely distributed in English (naturlich he has his own website auf Deutsch, www.nitsch.org). Well, folks can't claim excuses for ignorance much longer, Writings covers each of the artists in detail, providing scripts for actions, manifestoes, remembrances, court appearances, and programmes with exhaustive thoroughness, and it doesn't cost much for an art book either. Not that the collection will endear Brus and co. to every artlover's heart.
The collection works best in pointing out the great differences between the actionists, something which displays of the photographs and films can blur in a wash of bodies, gauze, and blood. It quickly tosses out the old Schwarzkogler myth that he died for the sake of art after lopping off his own penis, but that story does speak to the distorting haze around these artists. It's the painful acts that people remember: Brus slicing open his thigh then peeing down it to colorful effect. But Muehl's humor or Nitsch's delicacy, his wafting tea rose scents about his carcasses, are unsettlingly civilized. Schwarzkogler, far from cutting his dick off, was the most fastidious of the four, avoiding performing in Muehl's actions after he found his first experience "very dirty."
While having similar interests in getting art off the easel and into life, they hardly agreed about theory or method. Nitsch and Schwarzkogler seem the most highminded of the bunch; Nitsch constantly reformulated his ideas about the O.M. Theater, moving from a heavy-handed Freudianism to a sort of anthropological free-for-all, in which Christian sacrifice finds its equivalents in other religions. Schwarzkogler intended to turn every moment into synaesthetic reverie, or as he also says, "art will be reduced to a purgatory of the senses." For him, rather than paint, the artist's purpose is to create those tableaux which paintings represent, to incarnate that world of the senses, then photograph it. Gunter Brus more than any of the others worked with his own body, humiliating and paining himself and his audience in a challenge of taboos against public shitting, urinating, and masturbating. For his troubles he was arrested several times and ultimately sentenced to 6 month's imprisonment which he avoided by fleeing to Germany. Otto Muehl's pieces degraded his oddly willing models rather than himself, but he remains the funniest of the bunch, his Zock manifesto pushing an Ubuesque revolution: "Stage 1 [...] the planet is leveled and sprayed with a coat of synthetic foam." His actionist days ended in 1972 with the establishment of the Actions-Analytical commune devoted to free love, developing artistic abilities, and undoing the harms of family life. Eventually he breached the last great taboo, and in 1991 was sentenced to 7 years imprisonment on pedophilia and other charges.
Other works on the actionists have included better-printed photographs, but none have presented in English so many texts by the artists themselves. Buy the book, then find a library with From Action Painting to Actionism, Viennese Actionism 1960-1971, and Rudolf Schwarzkogler, all works which show how the photographs should actually look. As for Writings of the Vienna Actionists, it will remain one of the best sources on these artists for a long time. - Paul McRandle
FEEDBACK
FRIENSHIPS THAT LAST
Subject: Much belated thanks.

Just a quick note to thank you for having this site at all. Through it I have met many wonderful people I would not have gotten to meet otherwise and even gotten to host the Pink Dots here in Atlanta. Wonderful Wonderful, Wonderful!!! Haven't been on the web for a while, but should be around. Keep up the excellent work!

Thanks for the note. We try to be as resourceful as possible.
---
Subject: question about dark river thread mix

I love this song too damn much...i want to know where it came from and where i can get it...
I tried several times but no luck...guys?...help a fellow coil fan out?

thanks

We still have a few copies left at brainwashed recordings.
---
Subject: a question

You have a wonderful site. Only wish the guy in charge of the Luke Vibert site would update a little more. I see you are also a record company. Do you accept demos, or are you not looking for any?

Thanks for the note. I wish the guy would update it too. Brainwashed Recordings isn't accepting demos, but Turbo Pimp and Killer Pimp have their ears open for something exciting.
---
Subject: question

Hi. I was wondering what the exact interests of "killer pimp" were; that is if they differed from those of "turbo pimp": low fidelity = high distortion...

I'm sure you'll have a lot of people responding we have a lot of noisy stuff that you very well might like.

Are these labels going to be limited releases like the brainwashed ones?
I actually think a brainwashed art/noise/electro label (if i've interpreted correctly) might do very well, just based on the following you've managed to gather...

ok thanks

The two new labels are experiments in new labels. Brainwashed recordings is just an extension of the website to have something "neat" to give music listeners in small quantities. Brainwashed recordings can't make much more back then its costs and doesn't want to release music from non brainwashed artists. As for the two new labels, there's no plans to make anything limited. Perhaps vinyl pressings may be limited and contain extra material, but there is nothing set in stone.
---
Subject: (no subject)

Hallo you dont know how excited I am to be telling you about the journey I am about to experience. Feb 4 at the VK in Brussels will be a glorious day in my life. I am traveling in about four days from San Antonio Texas to Amsterdam to Brussels to Berlin most definetly in an effort to watch the LPDs 20th Anniv and would like some insight if you have any to offer. I would like to Video record or Sound record this show it is crucial to my exsistence and evryones here at home, who are of course jealous that i am going and rightfully so. Anyhow what are my chances of being able to record this show in anyway shape or form.

Hoping you will let me know thanx

ps you website is awsome

Thanks for the compliments, but bands have their own policies and their own feelings on video and audio taping shows. The best way to find out is ask the band. Everything we know is displayed on the web pages.
---
Subject: internet lawyer needed

Does anyone here know or know where to find a very good internet lawyer. I have this customer I installed a network for a while back and his parents ran into some trouble online. They had all of their retirement money scammed away on some kind of online site (don't have the details yet) and they need some good representation. Money is not an issue, they just want the best and they can afford it. Any ideas?

Thanks,

Wrong help line, sorry.
---
Subject: TG Lyrics

I'm looking for Zyklon B Zombie lyrics. Could you help me ?

Thanks

"Zyklon, zyklon b zombie" (repeat to fade)
---
Subject: question...

Which guy is Mark Nelson in Band Photo 3 (group3.jpg) under the media section of yr brainwashed.com/labradford site? Haven't a clue as to who is who...thanx-

Middle one
---
Subject: drifting...

hello

We would like to know if labradford are organising a 3rd festival of drifting - if so, for when?

Once we get word of another fest, we'll make the news public. Nothing's been said to us yet however.