MUSIC
IN BRIEF
PAN AMERICAN, "360 BUSINES/360 BYPASS"

I'll admit, this is my first introduction to Mark Nelson's project, Pan*American. Even though I had read a little blurb concerning his first album in Magnet, I imagined that I would be hearing something very similar to Nelson's other musical venture, Labradford. I was kind of in for a surprise when I put this album on. Immediately pumping out of the speakers were rolling basslines, shards of keyboard, and lots of reverb and echo, the perfect combination for a nice electronic dub album. It seems that most of the musical avant-garde and indie rock world is turning to dub for its widespread influences, with bands from Pole to Twilight Circus churning out some of the most original music to be heard in recent times. But, what's nice about each of these new dub releases is that they each have their own individual flair and flavor. Pan*American is no exception to this, soliciting a great vocal appearances on "Code" from Alan Sparhawk and Mimi Parker of Low. They add a great depth and dimension to the track, infusing it with beautiful, trance-like vocals that come damn near close to giving this track some dancehall sensibility. But, this isn't music for the dancehall. It's music for some unknown tropical ambient lounge. Guest appearances on "Both Ends Fixed" and "Coastal" by cornetist Rob Mazurek of Isotope/Chicago Underground lend a jazz sensibility. While it might not have been what I was initially expecting, this album is easily one of the best of the year to date, and one that I plan on taking along with me on my next journey to the beach. Great driving music, by the way. - Carter Adams
samples:
Code (with vocals by Alan and Mimi from Low)
Both Ends Fixed (with coronet played by Rob Mazurek of Isotope/Chicago Underground)
CURRENT 93, "I HAVE A SPECIAL PLAN FOR THIS WORLD"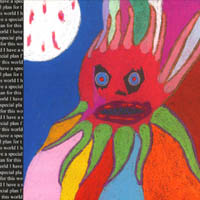 I literally cannot stop listening to this CD. Although it's only been a few days, it's quickly becoming one of my favourite Current 93 pieces ever. I loved the purity and simplistic beauty of Soft Black Stars, but those who didn't enjoy the last album will be pleased to know that this EP is nothing at all like it, or really like much Tibet has done before. It's a 22-minute experimental electronic piece with lots of nice drones, disembodied cut-up voices, occasional blips, and Tibet's surprisingly restrained, almost monotone delivery. The text by Ligotti is both creepy and clever with lots on nice wordplay and repetition. Tibet's voice seems to be coming from a tape recorder, and before each segment of his delivery you hear a clicking sound that I'm presuming is the sound of the tape being started. Some segments have the sound of the tape machine squeaking as well. Overall, it sounds pleasantly primitive and vaguely reminiscent of early electronic compositions from the 1950s. The end has Tibet's electronically altered voice repeating twice. It's a reprise of the first segment of the text, "when everybody you love is finally gone,..." The artwork, a very colourful David Tibet painting of some sort of tentacled creature with a black section featuring the title in white over and over and over, is also wonderful... Highly recommended. - Jason Hyde
samples:
DOME, "YCLEPT"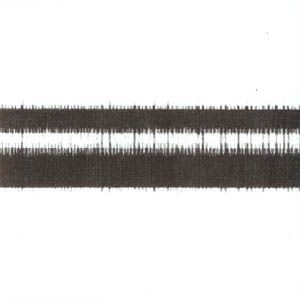 When Wire split in 1980, Bruce Gilbert and Graham Lewis became a powerhouse team, releasing music under aliases like 8 Time, Duet Emmo, He Said, P'O, Mzui, as well as producing albums from folks like The The and Angela Conway. One of the projects, Dome had four full-length albums (simply titled 1, 2, 3 and 4) and explored loops and rhythms moreso than any of their other extra-curricular projects. YCLEPT is the first release as Dome since 1984's "4" and once again delves into experimental loops, atmospheric tunes and a little drone here and there. The album is collected from various recordings made from 1983, 1988-89, and 1998-99 with producers like Gareth Jones, Daniel Miller and Rico Conning. It is very much a Dome album as the album is graced by many tracks of varied length (while some of their other projects had either 30 minute drones or vocal parallel-pop songs). The sound is as fresh as ever with some catchy hooks and treated guitar work. All this is really building up for a great re-introduction of Wire to the world I hope. - Jon Whitney
samples:
MOS DEF, "BLACK ON BOTH SIDES"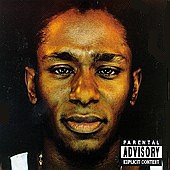 Wow, this has got to be some of the best hip-hop I've heard in years. I'll admit that I don't know much about Mos Def, but I do know that this album is amazing and it makes me want to find out more about him. Anyway, this definitely isn't your typical mainstream hip-hop album, despite the fact that it's been getting play on lots of mainstream hip-hop stations. Not only can Mos Def throw together some great rhymes, but he seems genuinely interested in creating putting together actual songs with some degree of structure and progression. This is definitely a welcome change from most other hip-hop artists today, who seem satisfied putting out tracks that are really just 4 minutes of rhyming over the same repeating beat. The whole album is pretty damn good, but a few tracks in particular stick out. "Ms. Fat Booty" (yeah, I know, lame title), the first single from the album, mixes some traditional hip-hop beats and rhymes with samples of what sounds like an old, soulful female jazz singer. "Rock N Roll", my favorite song on the disc, starts out as a rant about how white artists have been stealing and profiting from black music for years (remember the article in last week's Brain? It's along those lines). The music starts out fairly laid back and funky and then all of the sudden turns into a straight-out guitar-driven rock song. Pretty cool. The album closes with the funky instrumental "May-December", which features a nice keyboard melody played over some deep synth sounds, a vibraphone and funky bass line (the latter two of which were played my Mos Def himself). In this album, Mos Def comes across as one of those artists who's truly mastered their genre and is able to simultaneously able to appeal to both mainstream fans and picky bastards like myself. - Mark Robinson
samples:
JOHNNY CASH, "AT FULSOM PRISON"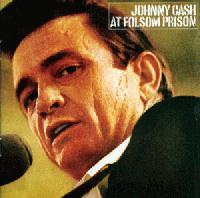 The Man in Black ... back when he was a real bad ass. "At Folsom Prison" was recorded on January 13, 1968 and originally released later that year, then again on CD in 1996 coupled with the '69 "San Quentin" live album. A quick, possibly little known fact: Cash was so big by the fall of '69 those two albums were outselling the Beatles at around 250,000 copies per month. This re-release gives "Folsom" the royal treatment it deserves: 20-bit digitally remastering, restored and uncensored original song order with 3 previously unreleased bonus tracks and a nice new booklet. Cash is backed here by the Tennessee Three (including Carl "Blue Suede Shoes" Perkins), the Statler Brothers and wife June Carter on a few numbers. The sound is the classic Cash two-beat in varying tempos and moods with a few by Cash solo. It's not really country music persay but more a blend of American roots, folk and gospel musics. And of course there's the one and only haunting baritone that deeply resonates throughout the hall. The 19 song set list is custom made for the captive (haha) audience of 2000 with serious and humorous songs filled with tales of prison, drugs, crime, murder, death, mother, love, hope and spirituality. There is an amazing tension in the air but Cash distills it with his songs and talk in-between and during songs. The prisoners loved it and so do I.
The 24 page booklet is nicely done with the original "Folsom Prison Blues" letter by Cash, brief liner notes by Cash and Steve Earle and numerous photos from throughout the day of the show. What's really interesting for me is listening to this album and looking at the pictures to get a small sense of what it was like to be there. If you've never given this sort of music a real try, "At Folsom Prison" is one of the best possible places to start. Cash is currently working with Rick Rubin on his 4th album for American Records due out later this spring ... - Mark Weddle
samples:
MICHAEL ROTHER, "ESPARANZA"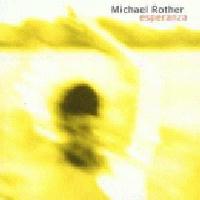 Michael Rother was a major player in the 1970s 'Krautrock' scene as a member of Kraftwerk, Neu! and Harmonia (with Cluster and Brian Eno) and as a solo artist from 1978 to present. "Esperanza" is his 9th and most recent solo album, originally released in 1996. The entire back catalog of solo albums were digitally re-mastered and re-released at domestic prices in 1999 by Germany's Random Records, each with bonus tracks and new booklets (in German). Rother's solo music is mellow, light and airy with a flair for new age synth pads, samples and piano. Every track is instrumental and relatively simple, most with a subtle beat pattern. It's much closer to "Hearts of Space" than Kraftwerk or Neu! really. Rother has gradually shifted from guitar to electronic based compositions over the past 20 years and now seems to favor shorter tracks, most clocking in at under 4 minutes. If there is any guitar on this album I can't detect it. "Esperanza" is pleasant start to finish but there's 8 or so of the 17 tracks in particular that stand-out due to their beautiful melodies. I don't enjoy any of Rother's solo work as much as that of Kraftwerk or Neu! but this music does fill a niche for something soft and chilled out for bedtime or background listening. I own most of the re-mastered back catalog now and have been listening to it frequently. Also, the "Chronicles I" compilation on Cleopatra is a good overview of Rother's solo career. Rother is currently on tour with Dieter Moebius (of Cluster) and Dead Voices On Air in Europe and his new solo album is due very soon via Random ... - Mark Weddle
samples:
LARD, "70s ROCK MUST DIE" EP


Although I was only alive for two years during the 70s, I can definitely appreciate the annoyingness of overproduced 70s arena rock (mostly through the magic of those VH1 "Behind the Music" specials). This new 3-song EP from Jello Biafra, Al Jourgensen & Co. aims to poke fun at this very genre (well, at least the title track does). The 7-minute "70s Rock Must Die" contains just about every 70s rock cliche in the book: the cheesy guitar riff, the cowbell, the tambourines, the falsetto voice (which Biafra nails perfectly), the guitar-wanker solo, the chorus of "come on"s, the slow ballad-esque breakdown in the middle of the song, the kickin' drums, and just about everything else you ever heard a million times in every Ted Nugent or Aerosmith song. The two other tracks on the EP "Volcanus 2000 (We Wipe the World)" and "Ballad of Marshall Ledbetter" are somewhat generic Lard songs, similar to the material on their last album, "Pure Chewing Satisfaction". They seem tacked on and unrelated to the whole 70s rock theme, but aren't necissarily bad either. If you're a fan of Lard (or loathe 70s rock), then this EP is definitely worth picking up for the title track alone (and for the excellent liner notes which, as usual, contain tons of humorous newspaper clippings and headlines). - Mark Robinson
samples:
ROCKET FROM THE CRYPT, "CUT AND PLAY"


San Diego's favorite sons offer up a marvelous return to form on their latest Ep. Forgoing the Saints/R&B-driven sound of their past two albums, "Cut And Play" is reminiscent of their awesome "Circa:Now!" style, all melodic rock noise. "If The Bird Could Fly", "Blood Robots", and "Hot Wired" all have that post-Husker Du sound of early RFTC, with the guitars at 11 and the drums racing faster than a trucker on the highway with a full bladder and thirty miles until the next rest stop. "Waste It" pounds along at a steady pace, pretty much a generic RFTC tune, until the bridge, when all the instruments collide in a free jazz/improv beautiful noise pile-up. The last cut, "Who Let The Snakes In??", features their trademark greaser punk-style horns, and could have been an outtake from "Scream, Dracula, Scream." Amazingly, these boys never do less than thrill, even though their regular albums don't quite match up in energy to their blazing vinyl output (kind of like Squarepusher, right, Jon?). - Jason Olariu
no comment - Jon
samples:
We know that sometimes these CDs are somewhat challenging to find, which is why we have a RECOMMENDED STORES section which can be used to obtain nearly everything available on the site.
NEW
RELEASES
MONDAY
Air - Playground Love 12"/CDEP (Source/Virgin, UK)
Black Lung - Rhic-edom 12" (Ant-Zen, Germany)
Bola - Mauver 12" (Skam, UK)
* The Clarke & Ware Experiment - Pretentious CD [standard jewelcase edition] (Mute, UK)
D'Arcangelo - Blind Retina 12" (Engine, Italy)
Divine Styler - Wordpower 2: Directrix CD/3xLP (Mo'Wax, UK)
Ensemble - Sketch Proposals CD/LP (Rephlex, UK)
Jean Michel Jarre - C'est La Vie 12"/two CDEPs [mixes by Hybrid, Joachim Garraud and Funkstorung] (Sony, UK)
Klangstabil - Sprite Storage Format LP (Ant-Zen, Germany)
Lolita Storm - Hot Lips, Wet Pants/I Love Speed 7"/CDEP (DHR, UK)
Mat101 - Arcade Remixes 12" [mixes by Adult, D'Arcangelo & De Lisio] (Nature, Italy)
P.A.L. - Release CD [initial 749 copies packaged in leather bag with a bonus CD3", postcard & sticker] (Ant-Zen, Germany)
Pan American - 360 business/360 bypass CD/2xLP [with members of Low, Tortoise, Isotope 217 and more] (Kranky, US - Mute/Blast First, UK)
Bogdan Raczynski - Ibiza Anthems Vol. 4 12"/CDEP (Rephlex, UK)
Alejandra Salinas - Home Tapes 10" (Lucky Kitchen, US)
Sneakster & Robin Guthrie - 50 50 CDEP (Bella Union, UK)
* Solvent - Solvently One Listens CD [repress] (Suction, Canada)
Sprawl - Unknown patterns 12" [ltd to 500 copies] (Plasmek, Italy)
Squaremeter [Panacea] - 14id1610s CD (Ant-Zen, Germany)

TUESDAY
Air - The Virgin Suicides soundtrack CD (Astralwerks, US)
hollAnd - Neoprene So Tight CDEP (Darla, US)
William Orbit - Pieces In A Modern Style CD (Warner, US)
Various - Little Darla Has a Treat For You Vol. 14 (Spring 2000) CD (Darla, US)

FRIDAY
Various - Extreme Music From Women CD (Susan Lawly, UK)

For a more comprehensive release schedule stretching far into the future, please check out the NEW RELEASES brought to you by Greg and Feedback Monitor.
FEEDBACK
SOUND ON THE MIND
Subject: MP3s on the brain

Congrats on getting the MP3 samples up. That will be very useful.

Thanks - we hope people will enjoy them.
---
Subject: ...!!!POST!!!POST???

It`s very important to anyone that loves music(the post-post...)could find this(kind of) web site about newzkind`of stuff...
...and it`s true, it`s real Hard say what`s this!!!
Now i`m tryng to write about it for a brazilian magazine...
I `ll talk about of some bands, like To Rococo Rot, Tarwater, Trans Am, Aerial M, Ui, Tortoise ( of course!They played here last year,it was great!!!)
so if you have any suggestion!!!...(about sites, bands...)(...new IDEAS, news about ==!!!THAnKXZ!!!

decaf
---
Subject: Thanks much

Just got all your stuff today. Thanks for all the Greater Than One. The tape is downright amazing (I never knew house sounded that good) and the S.O.L.O. (greater than one side band, I take it) is lovely. As is the brainwashed single.

Also, I got the 4 wire tappers and the "New Music From Central and Eastern Europe" disc, this is good stuff.

Awesome. So long as people keep listening, the world is a good place.
---
Subject: TRICKY DISCO

I have been looking for a copy of tricky disco single (cd). I was wondering if you guys can get it or is it out of print?

Check Warp Records' website.
---
Subject: New Sound Files

While I realize that real audio files don't sound anywhere near as good as mp3 files, for those of us who don't have T1 but have to use a modem the mp3 files take way to long to download. I don't mean to bitch since its great that you put up sound files to begin with, but they're a bit hard to access for some of us. On another note, you did an article on Cathode a while back and I was wondering if you know what's up with them these days, I really liked their album.

The MP3 files up here do not exceed 60 seconds / 1 meg - so you'll have to be a little patient but the reward is nice. As for Cathode - I found out last week when I emailed their label that they had split up (for personal reasons) right after their CD release party and moved to different parts of the USA. Oh well, and I had such high hopes for development with future records...
---
Subject: contest1entry

Dear Brainwashed, My heart raced rapidly when I saw that the rules for Contest 1 had been logged on my e-mail at 8:47 am Friday and by my calculations it was only 5:55pm Friday the very same Friday so I thought I had an excellent chance of competing until I came to the part of Gerard already winning or so I think if I understood the thing he had won already. So what is this roller-coaster ride? I need a trip to the great Country of Russia but I don't have a clue but I could win the brainwashed game since age has thoroughly cleansed most of the clutter of 60 years of hoarding and if you need any proof am I not indeed answering this as I do read all the supremed silliness that comes from this very source now and again and just read this over again. SPROOF!

my reply: contest 1 is over, contest 2 winners haven't been posted yet

her reply to my one line reply:
Jon Whitney, Please take us off your address list IMMEDIATELY as I mistook your message for something quite different. I do NOT want unsolicited E-mail and expect you will respond promptly to my request.

Now it's time for you to disconnect the wires, cancel your ISP service, put the fucking computer in the box and send it back.