MUSIC
IN BRIEF
CURRENT 93/ANTONY AND THE JOHNSONS
The new single clocks in at a mere 10 minutes, and contains two tracks. The first is of course our first chance to hear Antony and the Johnsons, whose album is apparently being released through Dutro later in the spring.
"Cripple and the Starfish" is a wonderful track. I expected to spend the entire time waiting for Current93's effort, but this held my attention absolutely, and I'll certainly be buying his full length album. The track is well structured, shifting between soft mournful sections and emotional bursts underpinned by various instruments and drums. Antony has a wonderful voice, one which can remarkably almost hold its ground with David Tibet himself. The track is sweet and powerful, tinged both with despair and a sense of meaning.
Current 93's effort is entitled "Immortal Bird" and is evidently from the forthcoming album "Sleep Has His House". There is an immediate change of atmosphere, as dark synths and Cashmore's instrumentation give an ambience not dissimilar to the Island material, albeit a little less electronic and well integrated with quietly strummed guitars. The vocals open shortly after with "What drives us on? What drives us on?". Tibet then launches to a tragic and poignant verse, neither sung nor spoken, in much the way that he employed his melancholic vocals on Soft Black Stars.
The song is reminiscent of "Moonlight or Other Fields..." in that both have a short spoken-sung section culminating in a final line of half-rhyme "and the gun, and the glory that was to come" (Moonlight...) / "Your eyes wide, and shot through; With Sea blue" (Immortal Bird).
The lyrical section lasts only for the first two and a half minutes of the song, whereafter the melody plays on, gradually and subtly sounding more enforced and more desperate. Initially I was a little disappointed that the last four minutes of the song are all instrumental, but on repeated listening I find this works very well; we are all left hanging to Tibet's last line while the music drags us along and away.
The holistic effect is very depressing, much more so than the track by Antony and the Johnsons. As with Soft Black Stars, the lyrics sound autobiographical ("I was nothing for you but the shadow of another love" ) and at the same time surreal ("shift your skies to pastures blue, streaked with passing and loss/ Moonlight sweeping over Northern beaches where the trees are stripped silhouettes of memories") and metaphor-laden ("in your vault of skin").
It is, in his own words, the sound of his own "particular fall". And yet nevertheless David Tibet once again manages to evoke emotions, moods and meanings which are universal. - Rainer Padamsee
samples:
SEELY, "WINTER BIRDS"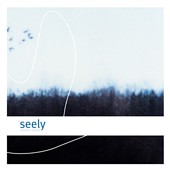 This group gets better and better and better with every album. While their last full lengther, "Seconds" was a decent release, it didn't strike me as being much more than a good solid rock record with some nice tunes on it. "Winter Birds," strangely enough released on the Koch International label is quite a progression. Here the band experiments more with electronics, fun production, spicing up their sound by leaps and bounds. Oddly enough on certain tracks I sometimes feel like I'm listening to an English singing Laub. The rhythms can be quite remarkable and the voices are about as crisp and pretty as a snow covered sunlit day. There are still guitars on their music, fear not, but the all the instruments working together this time around all have a fair amount of equal billing. The interplay of electronics, horns and rhythms in a track like "Sunsites" makes me wonder if they've been listening to the Notwist/Tied + Tickled Trio a lot lately... Either way, I've found myself pulling for the record a lot lately as well as pissed off that I missed them live recently. - Jon Whitney
samples:
ORGANUM, "VOLUME 2"


David Jackman, the man behind Organum never refuses the opportunity to alienate any potential future fans. Too many limited editions of 50 so that these things can be reissued 10 years from now in collections limited under 1000 copies,... Perhaps there's only very few David Jackman fans in the world and he only presses enough for those people who actually like this music. Don't get me wrong, I do enjoy the noise - I'm just adding my bitter slant. Well, here's volume 2 - issued from Robot like volume 1, the series intents are to catalogue Jackman's recordings for the first time digitally. No clues whether they're gonna take everything or just various moments here and there. Included on this volume are three tracks stretching back around 1985 - 1989. "Valley of Worms" is the full 20 minute b-side to the LP 'In Extremis' and includes collaboration with the New Blockaders. Its harsh and scratchy sound would be a warm welcome for those fans of the early Nurse with Wound, except there's no campiness here. Jackman is a very very serious man. (So serious, the only printing is on the CD itself and the spine - the rest is black.) "Horii" is a warm interplay with varying drones and dirges, warm low range vocal sounding scapes with a creepy scrapes, allegedly a collaboration with Andrew Chalk. More hums and drones finishes out the CD on "Ich Reiste Weit Und Verweilte Fur Einigezeit In Tring," something recorded around 1989 which is included as it's much in the vein of earlier works from Organum. The drones are horror soundtrack sounding, spine shivering yet almost pretty in a way. I do sincerely enjoy this disc, yet don't know why I'm bothering to review it. As I look to the web, nearly nobody has copies of this on hand any longer. Oh well, there's better things to spend your money on. - Jon Whitney
samples:
SPRING HEEL JACK, "TREADER"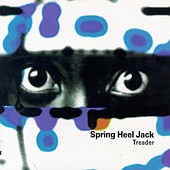 Remember first hearing about the 'drum and bass' movement? It was often characterized by a jazzy feel added to hyperactive disjointed beats. Spring Heel Jack was always an example dropped at the time of who was exhibiting this style. Since then, many of the groups lumped in with other dnb have changed styles to go with the trends or disbanded. The duo known as Spring Heel Jack held in with almost the same formula of slow buildups and songs that actually take their sweet time to develop. On the down side, it seems almost as if they haven't bought any new equipment since 1995. Much of the album relies on the punchy dnb hooks and repetitious sounds, ten tracks which end on a serene ending on a drone with references to La Monte Young. Included as bonus tracks 11 & 12 are two interpretations of the classic Rogers & Hammerstein cuts "My Favourite Things" and "Climb Ev'ry Mountain" from SHJ's "Sound of Music" EP - much like the rest of the disc, they're simply okay. Out now on Thirsty Ear in the USA, the disc is decent, nothing spectacular but nothing to diss. Maybe I'm missing something here, but this album hasn't stopped me in my tracks yet. The duo are certainly competant and can sound quite well, and I am looking forward to a collaborative release with Low, due later on this year. Perhaps I need to give this album a few more listens to sink in some more... - Jon Whitney
samples:
MELVINS, "CRYBABY"


Four words: Leif Garrett covers Nirvana. "Smells Like Teen Spirit" to be exact. You might expect this to be kitschy or maybe good for a laugh and nothing else, but honestly, it's actually got very emotive vocals (in that big '70's rock way) that remind me of Waters-era Pink Floyd. The whole album has a Duets theme, so it's the melvins with (in order:) Leif Garrett, David Yow(Jesus Lizard), Hank Williams III/Henry Bogdan(helmet), Mike Patton (Mr. Bungle/Ex-Faith No More, Fantomas), Foetus, Skeleton Key, Tool, David Yow/godzik pink, Hank Williams III/Henry Bogdan, Bliss Blood, Kevin Sharp (Brutal Truth). The first David Yow song is very punk-ish (it is a Jesus Lizard cover) sounding every bit as drunk as the liner notes say he was during recording and the better of the two; the second DY song is a bit more metal/grindcore with a very avant-garde jazz bit in the middle by godzik pink ("interlude") then right back into the DY yelling. The HW3/HB tracks are great, a real high point in the album (the first one is "Ramblin' Man" a Hank Williams Sr. tune, the other is "Okee From Muskogee" by Merle Haggard). Tool sounds very un-like itself here, kind of ambient-metal I'd call it and then the first 4 minutes of the 14min song are over and it starts sounding a bit more like Tool. The Feotus song is a great dirge-y ballad which is cool actually; the only thing that it has going against it is the fact that it's right after the Mike Patton track which is so amazingly good that it kinda ruined me for the rest of the album for a bit. The song ("G.I. Joe") starts with electronic squeals and beatboxing turns into a very dense eclectic song quickly. The bottom line is that this is a great album that I'd recommend to anyone who likes albums that are more on the eclectic side of the spectrum -- especially if you like any of the artists on this disc. - Dave Piniella
samples:
OSTARA, "SECRET HOMELAND"


After listening to this everyday for over a week now, I am happy to report that it is indeed growing on me! I think my initial reservations about the new "accessible" sound were valid, and I'm not yet sold on all the songs, but there is certainly enough here to make this a keeper. Letting go of the past and accepting this on its own terms was a start (and thanks to Richard Leviathan for his thoughtful comments in private); beginning to "hear" the lyrics and how they inform the music has been particularly helpful.
"Operation Valkrie" was perhaps the obvious choice for the pre-release promo single, but my current favorite is "The Wolf's Door". It's that rare gem of a song that conveys a deep sense of melancholy, yet also manages to be uplifting and a source of strength... I can't get that chorus out of my head! I am also leaning heavily towards "Serpent's Wine". Nice work!
Life is a field of Emptiness . . . - David A. Banton
samples:
CAT POWER, "THE COVERS RECORD"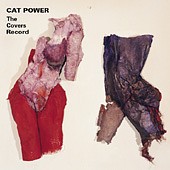 Chan Marshall takes some time out this round to record some of her favorite songs to cover. Well either that or record some songs that she thought she could do a reasonable job of reinterpreting. In either case, it's as simple as the title states, yet has almost a completely different twist on nearly everything. Whether it's the acoustic guitar in "I Can't Get No Satisfaction," the solo piano in "Wild is the Wind" or the strum on "Sea of Love," there's a subtle charm. It's pretty yet somewhat unchallenging, missable yet captivatng. I'm really in two worlds with this one... - Jon Whitney
samples:
A MURDER OF ANGELS, "WHILE YOU SLEEP"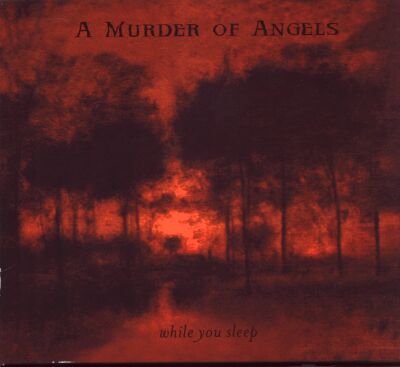 Instrumental dark ambient charnel ground, atmospheric music - from New York, of all places! Very similar to some music you might have heard from Cold Meat Industry bands such as Raison d'etre, Murder of Angels features rumbling low percussion and noise, mixed with pretty classical instrument samples and dirgey drones. Personally, I found most of it a little too minimalistic for my tastes. The most memorable song had spoken word on top of it, a man reading the story of the "Little Match Girl" in a most pathetic tone of voice. While listening to it, very vivid images went through my head. - Alan Ezust and Julie Geanakakis
samples:
WHEN, "PSYCHEDELIC WUNDERBAUM"


A wonderfully schizophrenic release, with an aptly chosen name. The hypnotic and multivaried samples and loops take sounds which hark back to the psychedelic sixties, and yet sound so crisp and clean and engineered, as they are mixed with other sounds which cross musical genres from baroque to industrial noise.
The first song sounds almost like a 60s beatles ripoff, and then turns into this very dirgey noise with some The The-like electric harmonica sounds. The elephant trumpet samples mixed with orchestral sounds in Snowfish add a very surreal quality to an otherwise manic piece. Every song just goes nuts half way through, providing no end of surprises, and yet there is a cohesive theme that carries through the whole CD, providing a very entertaining trip. If you enjoy high-energy psychedelic weirdness, unexpected and out of context sounds thrown together in a rhythmic way, and occasionally amusing spoken word samples, this CD is for you. One small comment about the packaging - it is incredibly difficult to insert and remove the CD, so one of the first things I did was trim the packaging so it would fit into a jewel box. It was a very easy operation to perform. - Alan Ezust and Julie Geanakakis
samples:
We know that sometimes these CDs are somewhat challenging to find, which is why we have a RECOMMENDED STORES section which can be used to obtain nearly everything available on the site.
NEW
RELEASES
MONDAY
Chris Carter & Ian Boddy - Caged CD (DiN, UK)
D.J. Food - Kaleidoscope CD/LP (Ninja Tune, UK/Canada/US)
Einsturzende Neubauten - Silence Is Sexy CD [first 10,000 copies in special digipack with bonus CDEP] (Mute, UK)
Burnt Friedmann - EP1 12" (Nonplace, Germany)
Gas - Pop CD/LP (Mille Plateaux, Germany)
GF - Limited Series No. 7 12" (KK, Belgium)
Metamatics/Clatterbox - Project Unison CD/LP (Neo Oujia, UK)
Moby - Natural Blues 12" [ltd edition with new mixes] (Mute, UK)
Recoil - Strange Hours 12"/CDEP [CDEP to include four video tracks] (Mute, UK)
The The - Shrunkenman CDEP (Nothing, UK)
Various - Mothballs Vol. 2 7" [with Frog Pocket, Voltergeist, Parallel & Lips Vago] (Mothmouth, UK)

TUESDAY
Broadcast - The Noise Made By People CD (Warp/Sire, US)
Crocodile Shop - Order + Joy CD (Metropolis. US)
Kevorkian Death Cycle - Relax CDEP (Metropolis. US)
Mira - Mira CD (Projekt, US)
Niche & Neeper - Life at 6900rpm 12" (Chair, Canada)
Various - At Home With The Groovebox CD/2xLP [with Air, Beck, John McEntire, Money Mark and more] (Grand Royal, US)
* Wire - The Ideal Copy CD [reissue] (Mute, US)
* Wire - A Bell Is A Cup Until It Is Struck CD [reissue] (Mute, US)
* Wire - It's Beginning To And Back Again CD [reissue] (Mute, US)
* Wire - Manscape CD [reissue] (Mute, US)
* Wire - The Drill CD [reissue] (Mute, US)
* Wire - Document & Eyewtness (Live) CD [reissue] (Mute, US)
* Wir - The First Letter CD [reissue] (Mute, US)

WEDNESDAY
Various - Pocket Monster Remixes 12" (Lux Nigra, Germany)

For a more comprehensive release schedule stretching far into the future, please check out the NEW RELEASES brought to you by Greg and Feedback Monitor.
CONCERT
REPORT
AND YOU WILL KNOW US BY THE TRAIL OF DEAD
When you see a band for the third time in 6 months, you would think you'd know what to expect. Even from 4 guys who've been known to incite riots from their audiences and smash up their equipment on stage. You would think. Trail of Dead played their most intense, tight, chaotic, and energetic set of the three I've seen this time, however. Their brand of gothic-prog-indie-glam-punk works incredibly well on album, as each song flows seamlessly together, but it's amazing that they can pull it off live. Not only do they pull it off, but they manage to take these intelligent, well-written song, and turn them into something extremely visceral and aggressive (while maintaining the smart edge). And they manage to do this while thrashing about on stage, doing windmills, swining their guitars around, and tossing their equipment all over stage. And the best part is the crowd's reaction to all of this chaos. The band gets so into what they do that the crowd can't help but feed off of that, and so they tend to join the band in the mayhem. About three bottles were thrown and broken on stage, a monitor was kicked over, and a a band member was lifted up and tossed around. And after all this chaos, with drums, guitar strings, broken glass, beer, and water strewn all over the stage, the band managed to piece it all back together and perform a blazing encore! If you pass on the chance to see this band, or do see them and refrain from throwing something at them, you're doing yourself a big disservice. - Randy Faucheux III
BOOK
REVIEW
INFINITE JEST


IJ being what is known almost universally as a "Big Fucking Book" the mere sight of the damn thing can be daunting. The softcover (anything this big is NOT a paperback) weighs in at 1,079 pages (including the endnotes,) it is very inarguably a BFB in terms of length and weight but it's true beauty starts winking at you across the room when you realise the amount of work that this monster book must've taken. In an interview (w/ Charlie Rose of the Charlie Rose Show,) Wallace said he cut about 500 pages of the book in editing and that the stuff in the book is the stuff that he _wants_ in the book (i.e. there's nothing in there that he considers "filler") which leaves you as reader a nice puzzle: what is the book about?
Roughly explained: set in the not-too distant future, the USA and Canada are kind of at each others throats because nuclear power plants have turned a large part of the Northeast US of A into uninhabitable wasteland. Normally Canada could care less about the USA's ecology but in this case, they're kind of forced to since the US President, one Johnny Gentle, an ex-lounge singer (a la Sinatra, Torme, et al,) and neat freak, gives the land to Canada. As in the US now has a Concavity in maps. So we've got rabid Canadians in the pot, then there's the tennis academy founded by one James Incandenza, a film-maker/tennis enthusiast who is now dead (suicide via microwave, don't ask,) although his sons feature heavily in the book: Orrin who has shall we say issues about relationships (he _needs_ to get hot moms with little kids to fall in Love with him,) Mario, Orrin's younger brother who is physically deformed in a variety of ways and mentally slow, and Hal, the youngest brother of the three. This one and same filmmaker makes a film that is so enthralling that anyone that watches it winds up addicted to it -- hardcore addicted to the point of caring about nothing else (sex, food, self-preservation, etc.) except watching it again and again. The movie is called "infinite jest" -- a tip of the hat there to Shakespeare which also comes up in the endnotes' "filmography" of James Incandenza (his production co. is Poor Yorick Productions). There's also a kind of parallel between Hamlet and IJ in that the ghost of the father of the mail character pops up now and again; there's also that question of "what does that really mean?" (in Hamlet: "is hamlet *really* crazy, or just acting?" and in IJ: "has this happened yet?" "what does that mean?" or "What does DFW mean by that?") Adding to the confusion of a very far-flung and magnificent plot is the fact that the good old US prez Johnny Gentle (aforementioned lounge singer,) actually had a type of financial budgetary genius: subsidize time. Henceforth, the year 200X is no longer 200X, it is: The Year of the Whopper(tm) and the torch that the statue of liberty carries is replaced by a Whopper (or whatever that years' "item" is.) And of course, there are various subplots and tie-ins that work their way into the work. There's also Don Gately, the ex-narcotics addict, now in AA and also another central character. There's the cross-dressing CIA agent. There's the Canadian cult of the wheelchair -- these "Assasins de Fauteuils Rollents" -- young men who play chicken with trains, and are now very patriotic handicapped men who are part of the violent, militant Canadian anti-US effort. (So violent that "to hear the squeak" becomes a euphemism for violent assasination.)
As the Big Fucking Book opens it is Year of Glad and Hal Incandenza is at a college interview. We hear the dialogue in his head, but he is silent throughout and the folks from his family/tennis academy are mostly speaking for him. When he is forced to speak the interviewers' reactions give us the info that make us curious. In the mental dialogue from Hal's viewpoint we see he is speaking clearly, lucidly and very very articulately; the deans from the college see him twitching spastically and making "vaguely mammalian" noises that just seem to be random. The scene ends with Hal contemplating on the "leonine roar" of public toilets in an ambulance, and from there to a hospital where "It will be someone blue-collar and unlicensed ... a nurse's aide with quick-bit nails, a hospital security guy, a tired Cuban orderly who addresses me as jou -- who will, looking down in the middle of some kind of bustled task, catch what he sees as my eye and ask So yo then man what's your story?"
If my writing about this book seems kind of loose and the grammar disjointed, that's probably because that's sort-of David Foster Wallace's style also: he writes like people talk, complete with the "... and so but the thing about the..." -- he writes like people talk and often uses language in a very artistic way. By artistic I mean here that he's almost like a musician or painter and though he knows what he wants the passage to say or mean you can tell that he's not struggling for words or a way to say something. Reading his prose is like watching musicians improvise over a well-known standard they are familiar with.
If the sheer size of IJ turns you off (trust me, it's worth it - the first time I read it I started re-reading it as soon as I finished,) then I'd suggest you check out DFW's "A Supposedly Fun Thing I'll Never Do Again" which is a collection of seven unedited articles he did for magazines. This is his 2nd best work and well worth the read if only for the articles on a 7-night luxury cruise (the title article) and the article on David Lynch and "Lost Highway" (which was still filming at the time he visited the set for the article - caveat: there is no interview) although the article about TV and culture is very well written and interesting in the extreme (imo).- Dave Piniella
FEEDBACK
A MATTER OF OPINION
Subject: nicole blackman/golden palominos

What? Nicole Blackman ruined "Dead Inside"? That's ridiculous...she saved that record. From the samples I heard, Wilder and the Golden Palominos were lucky to have her work with them.

Also-
"The sounds are truly excellent but the music is inherently boring and serving a purpose to back up vocalists. Please I beg, release an instrumental version of this record. "
I don't get it. The sounds are great, but the music is boring? And of course it was supposed to back up the vocalists...they were obviously the focus of the song (Wilder selected them...c-o-l-l-a-b-o-r-a-t-i-o-n.)

My opinion is clear, I don't like it and I stated why I didn't like it, Wilder's choice was awful in my opinion to even have vocalists on his records. I do not budge on my opinion that Recoil 1+2 was superb, Hydrology was also very nice, Bloodline was okay (but the use of vocalists wasn't necessary) and the last album and this album are just boring 10 3-5 minute song collections with boring music, excellent production and sounds with shitty shitty lyrics. I uploaded samples however to let the readers/listeners decide for themselves.
---
Subject: Volcano The Bear

Just got online several months back, your site is the first one I checked out! It is still one of the best I've seen, rivaled only by the Captain Beefheart site.

Anyway would you by any chance have a contact address, e-mail or postal, for Volcano the Bear????? I know they did an CD for Stapleton's United Dairies label. Would also be interested in any other information sources on this group. Hope you can help.

The most we know of about Volcano the Bear was touched on in WSD's description:
VTB formed with the intention of being a group with uncompromising and boundless ideas. They created a musical environment crossing composition with improvisation, with the emphasis on free expression. Radical and unique, they came to the attention of Steven Stapleton who was bowled over by the group and asked them to join the United Dairies family. The Inhazer Decline offers a partial insight into the bear's limitless sound pool!
As for mailing address, you'd be best off mailing United Dairies if there's no VTB address given on the CD.
---
Subject: MBM Question

I'm trying to find the name of an MBM song that has a sample or vocals that say "Sex, Drugs, and Rock and Roll"

Can you help me?

It's Version One of 'Psyche Out' and it's only on the Psyche Out single and Version Galore EP. Both are out of print but pop up on auction websites every now and again...
---
Subject: hello!!!!!!!!!!!!!!!!!!! keep me posted, please.

HI!!!!!!!!!!!!!!!!!!!!!!!!!! i just wanted to say that this is an excellent website. And, can you please keep me posted on the latest happenings, whatever they may be? (if possible) thank you!!!!!!!!!!!!!!!!!!

Thanks a bunch, but for the last time, just read the website regularly and you won't miss a thing!
---
Subject: fad gadget

Dear Sirs,

I've read that message about Fad Gadget...here's a correction: All Fad Gadget albums (and some more records) are still available through Mute's online store.
So, buy them !

Thanks, they must have reorganized their store when I originally answered the question. At the time there was clearly no Fad Gadget to be found there. Now it seems to be available. For anybody starting out, I recommend the Fad Gadget Singles since it's got lots of non-original LP stuff on there...
---
Subject: help

I make music. I need a forum for it. Can you help me?
The music is...different...I don't know how to give you a clear understanding of it in text.

No, we can't help you. If you can't describe your own music then how do you think a record label would describe it to a distributor to pick it up? Jow would a distributor describe it to a store for them to sell it?
---
Subject: Throbbing Gristle/Coum Transmissions Books

Hi there.

I have a couple of questions that I hope that you can answer for me. First, when is Throbbing Gristle book that I've read about coming out?, or has it already been published? Also same question applies to the Coum Transmissions book.

Next, what exactly were the reasons for Genesis getting into all of that trouble in the U.K.? I'm aware that that is old news , but I need to refresh my memory.

Lastly, is there anyway to contact Genesis directly (e-mail or something like that)?

One more thing do you know of many Psychic TV sites ar good links that I can check out besides that alt. culture site which leaves alot to be desired. Any help that you can give me in any of this would be very much appreciated.

Thank you

"Wreckers of Civilisation" is a book on Throbbing Gristle -and- Coum Transmissions, it was released in 1999 and might also be available through Mute Records' online store. About Genesis getting into trouble in the UK, well, I'm sure there's many accounts of the story and Gen's stories have a strange way of changing over time, so perhaps nobody will ever know the real truth about it. Brainwashed is certainly no authority of the life and times of Genesis P-Orridge. As for his email address, we can't help you there either, sorry. And finally, for the GEN/PTV site, the one currently in progress is at www.next-new-way-on.com.
---
Subject: MP3's

I am sure you think MP3's are fucked....

However, only a one minute sample is lame. I like Matador's website with only certain full MP3's available, one can really evaluate if the music is up the alley your traveling.

Matador owns the copying and publishing rights to the music they release, Brainwashed is just a website and doesn't own any rights. We can squeak by with 60 second samples and stay on everybody's good side in the name of 'promoting' music rather than delving out free songs.
---
Subject: Brainwashed T, of course

Hi--

Is it still possible to get a size XXL? I realize the deadline has passed, but I thought maybe you ended up with a few extra. XL may work, but a lot of times they are a little short on me in terms of length. I kind of end up with a Britny Spears bare tummy look....

Thanks for your time.

XXL and XXXL are still available in Grey, the only shirts we don't have are all the faboo colors. Although the bare tummy look is kinda cute.
---
Subject: Experience Music Project's 10 Cool Sites

Congratulations! Your site has been chosen as one of the "most creative and innovative stops on the Web," as part of Experience Music Project's 10 Cool Sites for the month of March.

Scheduled to open in Summer-2000, Experience Music Project is an interactive music museum located in Seattle, WA.
The EMP Web site combines elements of the museum and focuses on its own music related projects. Every month we choose 10 web sites that meet our standards of creativity and innovation. We write a brief description for each web site and keep the link up for the entire month. At the end of the month we will move your link to the 10 Cool Sites archives. We'd love it if you would add a link from your site to ours.

Gee, that's nice and all, the entire staff appreciates being recognized, but we don't do reciporacal links. That's the reason why we remain a creative and innovative stop.
---