SITE
M SAYS GOODBYE TO BRAINWASHED
After three years, M (Papa M/Aerial M) has decided to move on to its own domain, papa-m.com, David Pajo wrote a nice goodbye letter at the brainwashed site. You'll always have a home if you need it, Dave!
TRANS AM CROSSES THE LINE
Red Line is the brand new double-LP/single-CD release from Trans Am and will be released on September 5th. Sound samples will be uploaded to the website this week. On August 5th however, lucky residents of Athens, GA will be treated to a special pre-tour show at the 40 Watt Club. Showtime is at Midnight. Trans Am will be selling the brand new CD nearly 6 weeks before it hits the streets.
MORE KID SHOWS
On July 29th, Kid 606 will be at an electonic festival in Tijuana with Sutekh and others, go to www.noarte.org for more info. Also on the horizon is TIGERBOMB, what is intended to be a monthly club night organized by tigerbeat6 at the Bottom of the Hill in San Francisco. Sunday, August 13th is the first of these events and will feature Haus de Snaus, Lesser, Orthlorn Musork, Deluxe and a host of other friends and musicians. For more information, stay tuned to Kid's website.
TJ SHOUT OUT!
Cheers to Thrill Jockey for finally getting thrilljockey.com up and running! The site looks great, fellas!
MUSIC
IN BRIEF
MICE PARADE, "COLLABORATIONS"


Picture a construction site, three architects decide to erect a building while working together, when they're done another architect deconstructs the building and uses the materials to build it his way, adding what he feels the building would look good with. Add a third architect to take the materials and construct his own version, but this time adds his own signature style to it. Thankfully in this case, each building is fun to look at and enjoy. "Mystery Brethren Vironment" with Takemura and Tsuyuko bleeds of beautiful guitar wash and subtle female vocals a'la My Bloody Valentine. Jim O'Rourke's take on "Mystery" is a serene Roland 808-accented guitar, vibe and electronics interplay, which over ten minutes builds into a wonderful wash of reverberated vocal samples and white noise. A third version of "Mystery" is presented by Takemura's Child's View who uses echoes that trail the vocals and guitars from the first version while incorporating more glitchy electronics (familiar to Takemura's own style) to create something almost completely new. The other tracks on the CD include a mesmerizing dubby echo-reverberated organic instrumental 10+ minute jam-like piece with Doug Scharin's Him along with a beautiful guitar, organ, vibe and percussion bit with Curtis Harvey (Codeine/Pullman). "Collaborations" is the latest offering from Dylan Group front man and Bubble Core Records kingpin Adam Pierce. As a whole, this five-track collection holds together amazingly well in comparison to similar long-players of relative artists - being half as long (just over 40 minutes) and hardly as tiresome as those double-record remix collections with a group of artists thrown together without much in common. For fans, this is almost everything you would and wouldn't expect from Pierce - for those unfamiliar but interested, this is a great place to start. - Jon Whitney
samples:
GRY/FM EINHEIT, "PUBLIC RECORDING"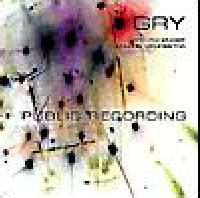 Danish vocalist Gry Bagĝien and former Einstürzende Neubauten member FM Einheit co-wrote the bulk of these dozen songs and recorded them along with an assortment of guests this past February at Marstall Media Lab in Munich. The duo and friends were part of the Invisible Records "Lowest of the Low" North American tour in 1998. The live set I saw seemed to be heavily improvised and experimental jams but this cd is a variety of 3-5 minute electro-organic pop songs. Gry's vocals (most in English) remind me a great deal of Canadian alterna-pop songstress Esthero, only with a Danish flavor. Einheit handles programming, piano and synths, 'beat' and various effects. A full band line-up is assembled for each track from the impressive guest list: Alexander Hacke (also of Neubauten) and his wife Meret Becker, Pan Sonic, Funkstörung, Zaki 'the human beatbox' Hyrland, Chrislo Haas (DAF), DJ Fetisch of Terranova and several others. The music is somewhat surprising as it's pretty mellow, unobtrusive and radio friendly ... pleasant enough but at least half of the songs don't leave much of a lasting impression. Four in particular do. "Rocket" features bombastic horn and percussion arrangements and a very amusing Cab Calloway styled call and response chorus. "Princess Crocodile" is irresistibly fun with a ragtime sample loop accentuated with drum 'n bass fills. Lee Hazlewood's "Summer Wine" (as popularized by Nancy Sinatra) is covered well with Gry and Alexander Hacke trading off vocals. "Ghost" is slow and sexy, much like Portishead, with brushed snare, singing saw, cello, beat box and nasally vocals. "Public Recording" suffers from a mismatch of creative and interesting tracks versus bland and forgetful ones. It's just too tempting to skip around ... - Mark Weddle
samples:
LOW/SPRING HEEL JACK,"BOMBSCARE EP"


While the vocals are unmistakenly Low, the music is not unmistakenly Spring Heel Jack. This 4-track 17 minute EP is probably the most quiet thing Spring Heel Jack have ever touched. It's even quieter than most Low albums on the whole. Beat-less yet not without a pulse, Spring Heel Jack incorporate their fascinaction with imitation orchestral works while Alan and Mimi bring to the table lyrics inspired by (clearly in the case of "Hand So Small") the arrival of their daughter into the world. To me, the collaboration sounds more like a Low EP with the guitar, bass and drums removed, leaving only the vocals, keyboard instruments and effects. While the first listening didn't grab me as does most of the music (on either group's part), over a few times it really has grown on me. Collect this together with The Exit Papers and the Pan American track and you've got a great album's worth of new Low tracks! - Jon Whitney
samples:
ALAN SPARHAWK/CHARLES WYATT,""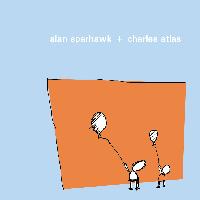 New in from Star Star Stereo is a split 7" single with Alan Sparhawk of Low on one side and Charles Wyatt (with Charles Atlas) on the other. Both songs were recorded at the Low studio in Duluth, MN and both are dedicated to each of their new baby daughters. Wyatt's number, "Pondcup" is the opener for his second full-lengther, 'Play the Spaces' (see below) and is for Maia K. Wyatt while Sparhawk's "Sleep Song" is for Hollis Mae Sparhawk. - Jon Whitney
samples:
CHARLES ATLAS,"PLAY THE SPACES"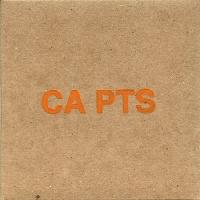 The second full-length-ish album from Charles Atlas was recorded in San Francisco over the course of five months but is much more stripped down than last year's "Two More Hours." Perhaps because it's as such since Play the Spaces is void of the bells and whistles of remixes and post-production indie hero guests. Regardless, it's a great disc of simple and quiet guitar melodies. At 34 minutes, I am however longing for some more. Perhaps it would have been more complete (for me at least) to have some of the neat primitive electronics and almost mis-directioned variety from last year's album. - Jon Whitney
samples:
KID 606, "THE SOCCERGIRL EP"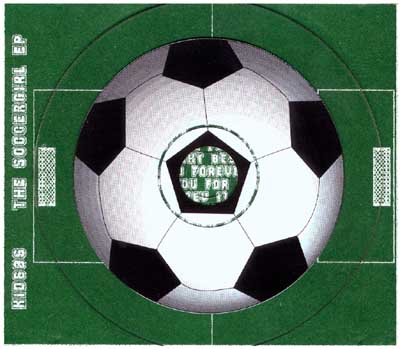 Did you actually go by a week without getting anything new from Kid 606? The world can rejoice now that the Soccergirl EP is out through Carpark (Canada). This EP explores more of the minimalistic tendencies of Kid 606 rather than the punchy and beefy stuff characterized by many of his full-length releases. Judging from the titles I think this CD is Kid's attempt at a collection of love songs. It is dedicated to the mysterious Jessica and includes titles like "If My Heart Ever Ran Away It Would Be Looking for the Day When Right Beside You It Could Forever Stay," but sadly enough ends with the track titled, "Over." Maybe Jessica was left behind when Kid made the move to San Francisco. Regardless, if you're looking for the drum and bass hardcore to the floor, stay away from the Soccergirl, but if you're into chirping and chiming, pulsing pretty looping melodies then this disc might be for you. - Jon Whitney
samples:
"ATTITUDE"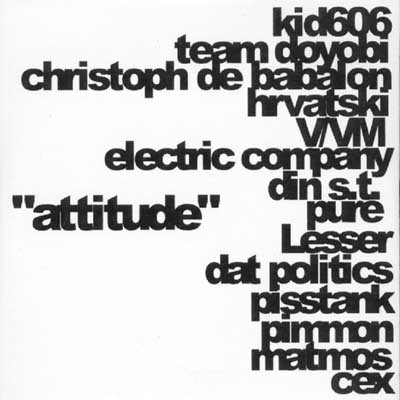 Expanding on the idea released from V/Vm Test Recordings earlier this year, Kid 606 has released a 14-track various artists compilation with reinterpretations of classic NWA favorites. "Attitude" is a 3 inch CD which features 606, V/Vm, Hrvatski, Lesser, Matmos, Cex, Pimmon, Christoph de Babalon and many others. Loud and fun, irresponsible and entertaining, blast this at your next barbecue just to piss off and confuse all the neighbors. - Jon Whitney
samples:
BOGUS BLIMP, "CORDS. WIRES."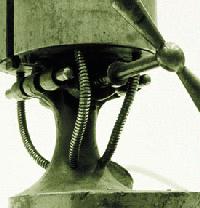 Bogus Blimp are a 6 piece Norwegian 'apocalyptic film rock' band and this is their debut album following up on last year's "Men-Mic" EP, both from Oslo label Jester Records. "Cords. Wires" seems to be a concept album though it's been difficult for me to fully grasp the concept. I think it's set in the future with the 'President of the World' calling upon all citizens to save the human race as the Devil later declares "give me world domination by five o'clock tea". Very humorous, especially when you hear the bizarre combination of vocals and narrative from the various characters (some human, some machine) and musical potpourri. The 'spectacular rock orchestra' of Bogus Blimp includes guitar, bass, organ, piano, electronics, samples, singing saw and drums. The music ranges from dark and brooding evil to quiet and subdued introspection through light to heavy jazz rock and industrial and ambient soundscapes, all with a cinematic flair and a campy sense of black humor throughout. The 8 minute mini-epic "Flight to the Future" builds from solo piano into a frenzied wall of rock sound with the mantra of "flight to the future, to the world of plastics" followed by the quiet piano and singing saw of "Things to Come" to bring the album to a tranquil close. I'm not quite sure what the literal conclusion of the story is but that doesn't make "Cords. Wires" any less of a very unique and interesting listening experience. It's a lot of fun ... - Mark Weddle
samples:
JIMI TENOR, "OUT OF NOWHERE"


What good is an entire orchestra and stellar production if your writing stinks? The orchesta sounds great, every instrument lives beautifully through the music but the song progressions are dull, drab and predictable. Tenor basically has pulled out every old cliche for this disc which becomes increasingly unbearable to listen to as it progresses. Pehraps the electronica elite need to stop trying to write scores for black gangster 70s movies. With records like this, the movement sounds both tired and old, since this comes after other records going for the same effect (but succeeding like Nightmares on Wax). Save your cash for somebody who deserves it. - Jon Whitney
samples:
We know that sometimes these CDs are somewhat challenging to find, which is why we have a RECOMMENDED STORES section which can be used to obtain nearly everything available on the site.