MUSIC
IN BRIEF
NURSE WITH WOUND, "ALICE THE GOON"

'Alice The Goon' was previously a vinyl-only issue of 500 pieces, available to a lucky few at the Nevers Festival in France. It was hard to come by and selling for high prices on auction websites. Fortunately, for the Nurse With Wound fans not so lucky to be in France, Stapleton has agreed to allow everyone a chance to hear this music again. The CD features the two songs from the original release plus an additional untitled piece which many are calling simply 'Alice The Goon.' The first track sounds like it would fit right in on the 'Sylvie and Babs' release; imagine an old phonograph player belting out a brass-laden instrumental. The second track is a little less involved. The third track, however, sounds right out of 'A Missing Sense.' There is little movement and many drones in this song that could certainly lull you to sleep. An accompanying version of the 12" is also available in a limited pressing with only an etching on side B. It's three tracks, about 30 minutes long, with many expected sounds and surprises that only Nurse With Wound can deliver. - Pauk Kustos
samples:
"CHIHUAHUAS AND CHINESE NOODLES"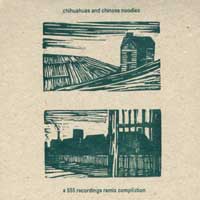 555 Recordings of Leeds gives us a brand spanking new CD of brand spanking old tracks that most of us haven't heard, remixed. For a while this label has been issuing 7" singles from various European and North American electronic artists including Kid 606, The Remote Viewer, Accelera Deck and Lesser. This remix disc utilizes these people as well as others with remixes and contributions from Kid 606 and his right hand man Cex, Third Eye Foundation, Team Doyobi, Hood and others. It's fun, energetic, irresponsible electronica at its best and highly recommendable when spotted! - Jon Whitney
samples:
HIP HOP SLAM PRESENTS, "PIRATE FUCKIN' RADIO 100"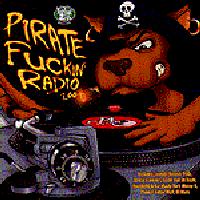 "Pirate Fuckin' Radio 100" celebrates the 5 year anniversary of Billy Jam's Hip Hop Slam by documenting it's 100th show. Billy Jam's show was originally broadcast from a college station but he ran into FCC issues and turned to the freedom of censorship free, commercial free low-watt pirate radio. The cd flows through two dozen tracks of mostly underground hip hop and turntablist studio tracks and live jams (many only available here) covering the station's history, amusing listener call ins and show and station IDs. The most notable names are the ones thoughtfully listed on the front of the insert: The Invisibl Skratch Piklz, The Space Travelers, Eddie Def, DJ Sushi, Kool Keith and Kut Masta Kurt, Money B, Peanut Butter Wolf and DJ Marz. Turntablism is a lot like drum 'n bass for me ... it all sounds about the same and gets tiresome after a short while, so it's good that there's a varied and creative assortment here of scratch, sample cut and paste, freestyle rhyme and old school rap and beats. My favorites: Peanut Butter Wolf's smooth sample collage "The Chronicles (I Will Always Love Her)", Kool Keith and Kut Masta Kurt's nasty and minimal "Keep it Real... Represent", Chief & Soci's Italian rap "Keeping It", DJ Stevie K's samples and scratch "Young Mixdown", Zion I's positive flow "Inner Light (icey mix) and Money B's crudely confident "Fuckin' Around". The insert includes historical and artist liner notes and, most importantly, instructions on how to build your own pirate radio station! Well worth the ~$12 domestic price, with a portion of the profits going to various charities. An accompanying VHS "Pirate Fuckin' Video" is also available ... - Mark Weddle
samples:
ISOTOPE 217, "WHO STOLE THE I WALKMAN?"

I'm always somewhat lost and rather dazed when I get a new Isotope record, as it's never what I really expected. This time around, the group recruited veteran Chicago production guru, Casey Rice among others into the production team of champions. For the umpteenth time this week in a review, I feel that these 60 second sound samples do not do the songs justice, as each song on this album changes gears almost completely after a few minutes, starting off with electronics usually and ending on an improvisational jam by young jazz upstarts. Most of the recordings took place in the studios, but there's bits and pieces near the end which were all started on the stage. Damon Locks of The Eternals steps on the microphone to get the crowd pumped up towards the end, the band grooves and then studio fuckery takes over in a wonderful mishmosh of noise, jazz and glorious sound. Saucy and electrifying, this disc will surely become one of my favorites again this year. Great job, guys! - Jon Whitney
samples:
SENKING, "PING THAW"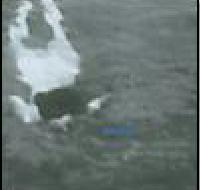 Senking is Jens Massel (aka Kandis, Fumble) and this cd combines the two 4 track 12" EPs "Ping" and "Thaw", all of which are on Germany's Karaoke Kalk label. Senking's music is layered electronic soundscape with some glitch minimalism influence. The Ping tracks combine an ever evolving, reverberated mix of deep bass swells, warm and fuzzy atmospheres and melodies and bits of clickety-clack metallic percussion. Pretty soothing stuff similar to Senking's '20 to 2000' contribution last year, the one exception being the 7+ minutes of "Risk" which adds some distortion to the mix. The Thaw tracks are more minimal and they suffer because of that. "Bones" and "Ping" (curiously enough, "Ping" is on the "Thaw" EP rather than the "Ping" EP) are dull, aimless and unnecessarily lengthy at over 7 and 8 minutes respectively. "Thaw" unfortunately uses dialogue samples from a bad sci-fi movie throughout. "Harrigan" begins with semi noisy sound collage then develops into a more typical Senking track in the latter half. It's probably the most interesting of the lot and is certainly the best of the Thaw tracks. Altogether "Ping Thaw" is hit and miss with 5 good tracks and 3 duds, maybe not quite worth the >$15 import price tag. It's a shame that Thaw is Senking's latest work because I'd like to hear him further explore the Ping mindset in the future. Massel's latest release is the self titled debut as Fumble, also on Karaoke Kalk ... - Mark Weddle
samples:
IDA, "WILL YOU FIND ME?"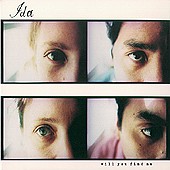 Also approximately two years old this week is the brand new CD from Ida. This was the ill-fated release funded by Capitol Records and shelved indefinitely when they realized they didn't know what to do with good music. With that in mind, I was prepared for the worst - for an album of slick production and instruments which would feel way out of place on an Ida record. Much to my pleasant surprise, this has been one of their best discs ever. With a longer running time than most of their other releases, they really let their songs grow and develop on "Will You Find Me." Guests include Ida Pearle on violin, Bernie Worrell on keyboards, Warn Defever on guitar and Tara Jane O'Neill on melodica among others. Out now on Tiger Style, the disc does indeed make me wonder how much American Music Club they've been listening to lately given the title of the album and an unrelated song titled "Firefly!" - Jon Whitney
samples:
BASS COMMUNION VS. MUSLIMGAUZE


Soleilmoon has just released the second and final installment in the Bass Communion vs. Muslimgauze series, simply titled 'Bass Communion vs. Muslimgauze EP.' This CD features two tracks, titled 'Six' and 'Seven' (you will remember that the five tracks on the other CD were called 'One' through 'Five'). The two tracks are each over 9 minutes long, and they sound as though they belonged on the first disc. In fact, were the two tracks placed on the first CD, there would still be about 9 minutes of unrecorded space. I can't really tell what sets these songs apart from the first five. 'Six' begins with Muslimgauze-style vocal samples, then turns into a very upbeat piece. 'Seven' is a little more ambient until the end, when it also features the upbeat sounds of 'Six.' The songs are very good and worth the mere $7.99 Soleilmoon is asking for the disc; however, I can't see why the two CDs were released separately. The inside cover also features the story of the Bass Communion vs. Muslimgauze remix series as told by Steven Wilson. - Paul Kustos
"BETTER LIVING THROUGH CIRCUITRY"


I haven't had an opportunity yet to see this movie, since the one weekend it played in Boston I happened to be in Spain. Regardless, the film could simply be yet another attempt at documenting upbeat electronic music (if I used the word techno or rave, somebody will surely step in and tell me the differences of each). Anyhow, the CD collection is simply okay, leaning towards the more mediocre with appearances by Psychic TV, Spooky, Future Sound of London and the Crystal Method. I got it for the Meat Beat Manifesto track, and of course am still salivating for a new MBM full-lengther. Compilation tracks are okay, but they're never the best of the artist. An annoying attribute of this CD is the one liners from rave kids which litters the disc between tracks. A wiser choice would be stuffing them inside a hidden track at the beginning which you could only hear if you rewinded from the start of track 1... Worth mentioning however that as an added bonus, ACIDplanet Express software (for the PC) is included on the disk. It's looping techno software which I'm sure functions much better in the full release as opposed to the 'express' version. - Jon Whitney
samples:
AMON TOBIN, "SUPERMODIFIED"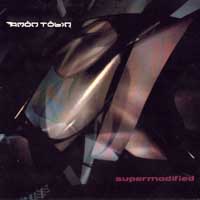 Amon Tobin brings another tasty slab of meat to the table. While his last full-lengther 'Permutation' grabbed me instantaneously, this album demanded a few more listens. Tobin's taking his sweet time letting each track build rather than jump on the main riffs right off the bat and keeping the loop going for 5 or so minutes. Surely this sounds like a conscious decision, but in return, there's a lot of anticipation in this disc going on. Give it a chance and it will do well for you, but if the quick fix is what you're looking for, seek out 1998's Permutation. - Jon Whitney
samples:
CATIVO, "3 SECONDS IS NOW"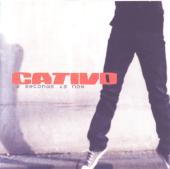 Another electronic beat artist who believes in taking his time to build songs before they break out is Cativo. This CD released on Mille Plateaux's Force-Inc. label has a lot of drive and energy similar to that of early Panacea tracks. It's missing something however, it's not as abrasive, loud or evil, but the songs are rewarding if you give them their few minutes to develop. - Jon Whitney
samples:
CLIENT/SERVER"


Serving up some of that Home-Drone Goodness is the debut from former Motion Picture leader, TOM THE FISH. Yes, brainwashed readers might recognize him as Thomas Guttadauro in his reviews when he decides to contribute. Nice Godzilla reference! Seriously, it's a fun disc of drones between him and fiancee Jennifer, albeit a little primitive in the recordings. I saw them live on Tuesday of this past week and was reminded quickly of going to the aquarium and staring at fish for hours because my parents said they were cool. You know what? They were. I think this disc is currently only available through Three Lonely Kaiju since nobody wants to stock it yet. - Jon Whitney
samples:
TAYLOR DUPREE, ".N"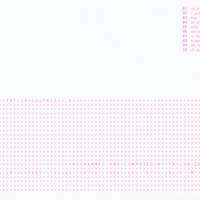 More experienced with drones this week is Taylor Dupree, who's contribution to the Ritornell series on Mille Plateaux is a fine collection. I first put this disc of noises and sonic rings on at work expecting to hear clicky cutty material, but was shocked when bass sounds emerged out of nowhere, vibrating the ceiling tiles in the office. Nice job! The MP3 samples do this album no justice, but it's a nice addition to the collection - Jon Whitney
samples:
EKKEHARD EHLKERS, "BETRIEB"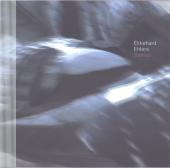 Also brought to us from Mille Plateaux is this collection of spacious orchestral sampling. Ehlkers has done well, but the album gets a little sleepy in parts. Orhcestral sampling can only go so far. The sounds are truly nice but the music doesn't seem to go anywhere over the course of the whole album, which does indeed grow tiresome near the end. - Jon Whitney
samples:
IN THE NURSERY, "EXHIBIT"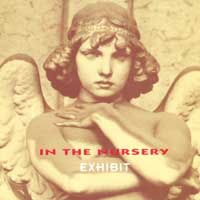 Released for an exhibit in Brazil, this disc collects music from every album era of In the Nursery from 1986 - 1998. While there are already many collections if ITN works, this disc along with others provides a good starting point for people interested in pursuing more about ITN, as their sound has certainly evolved over the years. - Jon Whitney
samples:
FEEDBACK
MAJOR FALLOUT
Subject: Major Label Boycott

Kudos to Brainwashed for taking a stand against the RIAA and the hypocritical labels it represents. It should be noted, prior to the Napster injunction efforts, these same major labels were penalized - albeit lightly - by the U.S. Federal Trade Commission for price-fixing CDs and bilking consumers for millions in 1999, along with certain chain retailers.
And Napster's methods are illegal are they?

Don't forget they've also 'leaglized' practices that go against copyright and royalty laws in this country, forcing an artist to use in-house publishing - where the label can in turn use their publishing royalty money to 'recoup' the investment the label put into them!
---
Subject: Hi & Thanks

Good call on the boycott. I have personally been very excited about major label consolidation, because I feel the upshot is that five multinational corporations producing shit is not as bad as six. If they would all just consolidate into one huge stupid company, then it would be much simpler for music buyers to avoid music for lawyers. The RIAA is pitiful, shilling on behalf of the legal profession, while pretending to 'defend the rights of artists'. While it would be a stretch to equate them with lawyers for R.J. Reynolds, the RIAA has found itself, like the tobacco industry, in the midst of a sea change in public opinion, and are fighting to the last to delay the inevitable outcome. A strategy that, incidentally, worked for the tobacco companies, in terms of corporate survival -- RJR is more profitable than ever, thanks to "diversification" of its holdings. Whether Sony has that kind of political muscle to stall the issue until they can, say, buy Napster or create an equivalent, is up in the air for the time being.

Thanks always for the good stuff on brainwashed.

Thanks for taking the time to read and write back!
---
Subject: this week in history

First off, kudos for the major label boycott ... as a purchaser of primarily used music very little of my money goes to any record label, and when it does it goes through smaller local shops instead of Tower ... you have me behind you on this one ... Second, "Just for one week I'd like everything to make sense." I hear you, I run a small experimental / avant garde, record label, with a primarily online presence and I get emails from people who seem to have just sent letters to any label they find as opposed to ones that may be interested. I've gotten letters from 14 year old singers who are into [other teenage singing sensations], a three girl group called the Revival Ministries, two brothers who write lyrics for house music, and a teacher who just wanted pictures of bands because the kids in his class like that kind of stuff, no matter who the artists are (that was a little creepy actually) I only get 1 or 2 a week, but considering I only get about 30 hits a week, thats a pretty good percentage ... I feel your pain ...

Who said anything about pain???! As for boycotting all labels, well, the reason for the major boycott is the big time lawyers who fund the RIAA's actions. Please purchase from indies so we can still review and listen to good, fresh, exciting, developing music...
---
Subject: Hurray!!

I'm so pleased with your boycott of major label music. Its such a refreshing move! I hope other sites will do the same.

Thank you. Thank you. Thank You. Thank you.

Wow, and I thought I was excited when I saw sparkling soda water in the vending machine at work! Thanks for your support however, I also hope other websites, maybe some commercial ones do the same but I think by this week, some people have begun to forget.
---
Subject: RRRECORDS

DEAR SIR,

I HAVE BEEN USING YOUR GREAT SITE FOR A LOT OF INFO ON STUFF I LIKE - IT'S REALLY GREAT AND HELPFULL.

I WAS WONDERING IF YOU HAVE SOME SORT OF DISCOGRAPHY OF RRRECORDS LABEL. IF NOT DO YOU HAVE ANY IDEA WHAT IS RRR 007 7" SINGLE ? POSSIBLY AN ANDREW SMITH OR EMIL BEAULIEAU TITLE.

Try www.rrrecords.com - brainwashed doesn't host their site any more.
---
Subject: Please assist!

Hello hello! I am humbly asking for any help that anyone at the site might be able to provide. I'm a seattle resident and I'm going to New York for (essentially) the first time. I leave on August 1st and get back on the 8th. I really hope that I can go see some good local/indie bands play at smaller venues. I've looked at things such as the New York times but I don't really recognize the bands listed. Do they have a good music scene like Seattle?? I'm under the impression that Bowery Electric is an NY band but I didn't see that they were touring. If you could even point me in the right direction(s) as far as hunting stuff down, that would be awesome.

PS This is my first time to your site and i dig it. Rocks like Slayer!

Look at the upcoming shows list from Other Music - that's a good place to start for folks like us heading to NY and wanting to have some adventures in modern music. There's clubs that support cool things like Tonic and the Kntting Factory. Search and ye shall find. As for rocking like Slayer, thanks, right? I guess it's better than rocking like Phil Collins, Nelson or Winger.
---
Subject: emails/feedback

hello,

Every week I visit the Brain to check up on reviews, info and of course the reader feedback. I can't remember a week that has gone by where I haven't laughed my ass off reading some of them. My question is this: Are these for real? If not, whoever on your staff that pens the oddball ones should receive an award for his/her consistent, and quite often successful, attempts to humor us.

Our staff isn't clever enough to come up with some of the golden ones that make it to this place,...