MUSIC
IN BRIEF
MERZBOW/CHRISTOPH HEEMANN, "SLEEPER AWAKES AT THE EDGE OF ABYSS"


In 1987 Masami Akita (aka Merzbow) mailed a cassette of sound material to Christoph Heemann (H.N.A.S., Current 93, Mirror, Mimir, etc.) which the latter then worked on for the next 6 years. The CD was originally released in 1993 and has just now been reissued by Streamline Germany. Heemann restrains and refines Akita's normally brutal noise and adds his own collage of sounds: drones, washes, electronics and samples such as metals and chirping birds. Heemann truly paints with sound and here the Merzbow material is just another shade of audio color for his abstract and impressionist palette. He then shapes it all into five pieces, each with a particular character all it's own, ranging from 1 and 1/2 to 18 and 1/2 minutes for just over 41 minutes total. The end result is the same as everything else I've heard that involves Heemann: utterly beautiful. Hypnotic passages of waterfall wash, layered electronic drone, metallic churnings, gurgling static and deep ambiance perfectly flow into one another. "Sleeper Awakes.." is superb and a very welcome reminder for me to get everything with Heemann's name in the credits from this day forward ... - Mark Weddle
samples:
VLADISLAV DELAY, "MULTILA"


The more I hear from Helsinki's Vladislav Delay, the more I'm convinced he's a genius. "Multila" is 1 of 2 full length cds so far this year, the other, "Entain", on Mille Plateaux (see The Brain volume 3, issue 18) and this one on Chain Reaction. The sounds within Multila's 7 tracks (73 minutes total) are similar to Entain's but here most feature a more defined rhythm. Delay's compositions aren't quite techno, dub, glitch, ambient or anything else for that matter. He has a very distinct sound all his own. And describing this simply as 'techno' would be as misleading as describing Miles Davis' "Bitches Brew" simply as 'jazz'. Delay lets his tracks flow and grow with a mutating sea of grainy audio fragments freely rubbing up against one another and all anchored by the bass and beat. He carefully controls the random nature of the heavily effected sounds to shape them into gorgeous, deeply moody songs that are equally at home on the dancefloor or in the bedroom. And it's the lengthiest tracks such as the 22+ minute "Huone" where he fully displays his ability to develop a piece and maintain your interest in it. Part of the text on the front of the digipack says "Multila is a soundtrack for vision". I'd say it's more a soundtrack for all of the senses - conscious and unconscious. It's a masterpiece. Next up is LUOMO "Vocalcity" on Force Inc. due out September 19th ... - Mark Weddle
samples:
ILLUSION OF SAFETY, "THE NATURE OF SAND"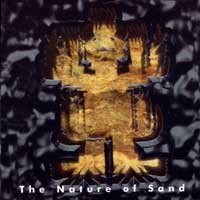 This CD documents two live performances from 1995 featuring Illusion of Safety with members of Life Garden (in Phoenix) and Illusion of Safety with Voice of Eye (Houston). Each track stretches over 35 minutes and are fine examples of improvisational electronic noisemakers at play with each other. The wonderful menu of sound exhibited here includes spacious depths, orchestral manipulations, spoken samples, clangs and clicks, percussion, guitar drones, delayed chimes with low rumbles and electronic squeals. Each sound grows and builds, without eclipsing the others, and has an identity each that is all their own. With 35+ minute tracks, it's difficult to capture the feeling of each piece as a whole in mere samples. For fans of depth-charged improvisationalists, this CD is an excellent document to own. - Jon Whitney
samples:
ELEVENTH DREAM DAY, "STALLED PARADE"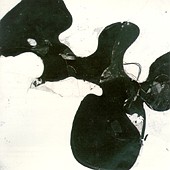 In the course of thirteen years, the face and styles of independent rock has gone through a number of changes. All the while, Eleventh Dream Day have albums scattered through the years and haven't given up with their brand of straight-on rock nor have they changed for whatever the latest flavor may be. The current lineup features Rick Rizzo, Janet Beveridge Bean and Tortoise/Isotope bassist Doug McCombs. The latest CD was produced by John McEntire, and while he has given the songs more depth than most rock bands can come up with on their own, he hasn't left any muddy footprints. There's nothing hiding Rizzo's or Bean's direct lyrics, fuzzy guitars and driving tunes. For those Sonic Youth rock fans and Yo La Tengo listeners out there, lend an ear to this record. - Jon Whitney
samples:
"RISE/CONVERGENCE"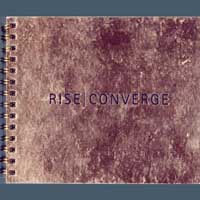 Kurt Gluck explains in the rather impressive booklet for this CD that he wanted to arrange a collection of various artists that could be listened to together in one listen. It makes sense reading this after the first listen through, as it was difficult to pick out which track was which artist, or even where the track ends and the new one begins. The package is wire bound and has stiff die-cut pieces of cardboard, black pages with amber printing. The artists featured include Scorn, Tactile, Aube, Nigel Ayers, and many others. The music is dark and rich, full of dub influenced rhythms and noise influenced frequencies. The disc can serve both as backround music or for deep listening purposes, and should definitely be played in the dark. - Jon Whitney
samples:
"VOICES IN MY LUNCHBOX"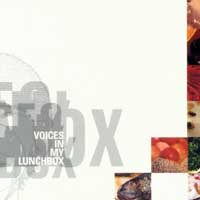 What does that title mean to you? Loads of screaming vegetables saying, "help, let me out of here, it's dark, I can't see!!!" This collection features songs basically of that nature, muted sampled voices taking center stage with the musical backing from some of the more buzzworthy electronica twerps around. Featured performers include Kit Clayton, Ectomorph, and Phonecia. The collection starts off rather weak, full of predictable music and obnoxious vocals taking center stage. About half-way through, things pick up and make the disc worth at least half its price. The most entertaining bits include a tune by Chicks On Speed Vs. Potuznik & Bauer (of Mego fame) and a nearly 10 minute submission from Black Faction. - Jon Whitney
samples:
"SOUNDS OF THE GEOGRAPHICALLY CHALLENGED"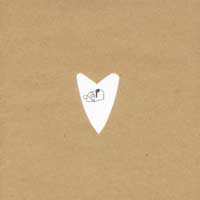 The next compilation featured this week proves that Jeremy Devine does indeed have good Karma after all. Songs of the Geographically Challenged has finally been issued on CD, collecting all but one track that was issued on the 12" single series which started way back in 1997. Those limited 12" singles all sold out very quickly and featured a number of excellent tracks by some of the best indie type post-rocking artists around. Artists included Continental OP (Will Oldham and David Pajo of M), Retsin, Fuck, The For Carnation, Ruby Falls, Songs: Ohia, Windsor for the Derby, and the Sonora Pine. So, if you don't mind missing the only contribution Jeremy did on his own, get this disc, otherwise good luck finding any of the old 12" singles! - Jon Whitney
samples:
"CHILLOUT BASSCAPES 2"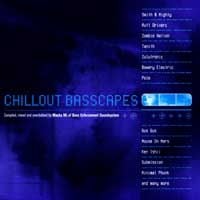 There once was a techno collection titled "Beware of Bass," and I wished I paid attention to that warning, because any compilation with the word "Bass" in the title, stay far away from. I think I may have been drunk when I ordered this one from a new release sheet, and it's too bad I wasn't sent this one for free because it's utterly pointless. Disc one collects all previously released music from various artists, yet many of the songs have bad pop cliche female vocals brought directly to the front of the mix. Contributors include Schneider TM, Zombie Nation, Natacha Atlas, Doug Wimbish and Bowery Electric, who's 'Passages' is the same damned version as the one on the Lushlife CD. Disc 2 is set up in a DJ mix style which includes previously released tracks from Mouse on Mars, Gus Gus, Pole, Ken Ishii and many others remixed by Mackami for 'Bass Enforcement Soundsystem.' Not worth it. Save your money. - Jon Whitney
samples:
THE CLARKE & WARE EXPERIMENT, "PRETENTIOUS"


pretentious \Pre*ten"tious\, a. [Cf. F. pr['e]tentieux. See Pretend.] Full of pretension; disposed to lay claim to more than is one's; presuming; assuming. When you combine the musician behind Erasure, Yazoo and former writer of Depeche Mode along with one of the driving forces behind Heaven 17, you're bound to have pretenses about how it's going to sound. Before playing a single note I can guess that: there's no guitars anywhere, it's poppy and bouncy, and neither are a singer so there can't be lyrics anywhere. Technology changes all the time and each 1/2 of this duo have been reasonably active over the last 20 years so I would imagine the music to be somewhat current. So is this indeed a pretentious release? Since it's not made out to be more then what it is, I would say this is hardly pretentious. I'm sure readers with a keener eye for semantics will be poking fun of me come the morning after the review is posted. Oh? The CD? It sounds exactly like you'd expect. It's cheery, happy, soaked in electronics and samples with not a whole lot of thought put into new or exciting directions in melodies. The CD represents a collection of electronic pieces commissioned for an exhibit at the National Center for Popular Music in Sheffield, UK, designed to be played in the soundscapes 3D auditorium. While it does have its pleasant moments, it might as well be cheesy PBS documentary scoring. A note to the listener recommends the CD should be listened to with headphones to hear the magical 3-D processing they explained, but well, it doesn't make the songs any stronger or more appealing. This disc may very well be only recommendable to the hardcore fans of either of these guys' bands. - Jon Whitney
samples:
"COMMERCIAL AD HOC"


I sometimes wonder why I buy these things, especially when the websites openly give the songs away free on MP3. Perhaps it's in the name of flying in the face of corporate copyright holders, maybe I'm just showing my support for the audio renegades pushing the envelope of art versus law. I wish the music were better, however. The premise of this release, the latest collaborative release between Negativland's Seeland and Illegal Art was to use and abuse commercials as driving sound sources for the songs gathered here. Artists include the Evolution Conrtol Committe, Pimmon, Big City Orchestra and 15 others. It's crazy, kooky, full of kitch and randomness. Almost too random in many spots as these laptop artists focus more on the input than the output. I'm completely convinced that CDs are too easy to produce. - Jon Whitney
samples:
THROBBING GRISTLE, "RAFTERS"

More evidence that CDs are too easy to produce are all these bootlegs of Throbbing Gristle popping up. Years ago I had arguments with people making TG bootleg cassettes about crediting them properly on the website in the TG dicography. My argument was that anybody can make a cassette release and photocopy something onto a piece of colored paper, I think I'm going to need to start extending that to CD releases. Back in the 1900s, people who made bootlegs had to actively seek out a record pressing plant who would take their cassette or reel-to-reel tape, doctor it up with the nicest equipment they could find, spend the mad cash to chisel out an LP stamp and shell out some more for some hot black wax and stiff cardboard to house it. Printing costs on sleeves were much steeper as well. TG bootlegs in the 80s were special, some became classic respectable releases. Sure, the Psychic Rally was indeed an event to be at, but this CD is shit. I would be more impressed if the dork who decided to press this up had the 24 hours box set and mastered a version off cassette, but this was recorded direct from scratchy LP, crackles and pops, skips and all. Many track titles are incorrect, the CD indexing is off the mark quite often, and I can even tell when the person doing the mastering turns the volume on the LP up and down! What a fucking waste. - Jon Whitney
samples:
We know that sometimes these CDs are somewhat challenging to find, which is why we have a RECOMMENDED STORES section which can be used to obtain nearly everything available on the site.
NEW
RELEASES
LAST WEEK (printed due to the missing issue last week)
Alexander's Dark Band [Depth Charge] - Lord Calrec CD/2xLP (DC Recordings, UK) Aphrodite - Fanfare 12" (Aphrodite Recordings, UK)
Attica Blues - Test Don't Test CD/2xLP (Higher Ground/Sony, UK)
Badly Drawn Boy - Disillusion 10"/two CDEPs (Twisted Nerve/XL, UK)
Mira Calix - Peel Session 12"/CDEP (Warp, UK)
Dieselboy - Invid 12" (Ryko/PalmPictures, US/Canada)
EC8OR - Gimme Nyquil All Night Long 7" (DHR, UK)
EU - EU_SOFT CD (Art-Tek, Russia)
Forrest Fang - Gongland CD (Projekt, US)
Goldfrapp - Felt Mountain CD/LP (Mute, UK)
James Hardway - Choco Blanco 10" (Hydrogen Dukebox, UK)
Kevorkian Death Cycle - Collection For Injection CD (Metropolis, US)
Komp - Vena CD (Komplott, Sweden)
* LB [Atom Heart] - Ashes to Ashes 12" (Output, UK)
Shawn Lee - Happiness 12"/CDEP (We Love You, UK)
Magnétophone - Come On The Phone 12"/CDEP (4AD, UK)
Manchild - The Cliches Are True 12"/two CDEPs (One Little Indian, UK)
Mekon - What's Going On? two 12"s/CDEP (Wall Of Sound, UK)
Mocean Worker - Intothinair 12" (Ryko/PalmPictures, US/Canada)
New Flesh For Old - Arcade Terra 12" (Big Dada/Ninja Tune, UK)
Nigo - Freediving 12"/CDEP (Mo Wax, UK)
Peaches - The Teaches Of Peaches CD/2xLP (Kitty Yo, Germany)
Primal Scream - Accelerator 12"/CDEP (Creation, UK)
Mathias Schaffhauser - Weissgefuhl 1 12" (Force Tracks, Germany)
Tabla Beat Science - Tala Matrix CD [with Talvin Singh, Ustad Sultan Khan, Trilok Gurtu, Karsh Kale and Bill Laswell] (Ryko/PalmPictures, US/Canada)
John Tejada - The Matrix Of Us 12" (deFocus, UK)
Tom Tom Club - The Good, The Bad & The Funky CD (Ryko/PalmPictures, US/Canada)
Underworld - Everything, Everything CD [live] (V2, US/Canada)
* Unto Ashes - Moon Oppose Moon CD (Projekt, US)
V/Vm - Sick Love CD (V/Vm, UK)
V-Neck - Dub Fiction CD (Law & Auder, UK)
Various - Lateral Thinking 12" [with Donnacha Costello, Safety Scissors, Jasper and Kid 606] (Force Labs, Germany)
Various - Sub Out CD (Metropolis, US)
Cristian Vogel - Rescate 137 CD/2xLP (NovaMute, UK)
Susumu Yokota - Sakura CD/2xLP (Leaf, UK)

MONDAY
Add N To (X) - Plug Me In 7"/12"/CDEP (Mute, UK)
Aphelion - Zugzwang CD (deFocus, UK)
Bjork - Selma Songs (Dancer In The Dark) CD/LP (One Little Indian, UK)
Death In Vegas - Dirge 12" [ltd edition with mixes by Pulp and Adrian Sherwood] (Concrete, UK)
Death In Vegas - Neptune City 12" [ltd edition with mixes by Andy Weatherall] (Concrete, UK)
* Depeche Mode - The Singles 86-98 MD, The Singles 81-85 MD, Violator MD and Songs Of Faith And Devotion MD (Mute, UK)
* Erasure - Pop! The First 20 Hits MD and The Innocents MD (Mute, UK)
Grain/Process - E-RMX 1 7" (Fat Cat, UK)
Le Car - Auto-Biography CD (Ersatz Audio, US)
Jamie Lidell - Muddlin' Gear CD/2xLP (Warp, UK)
* Nigo - Ape Sounds CD/2xLP (Mo Wax, UK)
Photek - Solaris CD/2xLP (Science/Virgin, UK)
Anton Price - The Collapse Of The State Vector CD/LP (Audioview, Netherlands)
David Sylvian - Scent Of Magnolia CDEP (Virgin, UK)
Jimi Tenor - Spell 12"/CDEP (Warp, UK)

TUESDAY
Natacha Atlas - Dance Remixes CD (Beggars Banquet, US)
Dark Star - Travelogue II CD (Soleilmoon, US)
Simon Fisher Turner - Travelcard CD (Sulfur/Beggars Banquet, US)
Goldfrapp - Felt Mountain CD (Mute, US)
Daniel Menche - Crawling Towards the Sun CDEP (Soleilmoon, US)
* Neutral - Font Translation Errors CD [re-release] (Mad Monkey, US)
* Nigo - Ape Sounds CD (Mo'Wax/Beggars Banquet, US)
Phoenix - United CD (Source/Astralwerks, US)
Photek - Solaris CD (Science/Astralwerks, US)
Rapoon - Cold War: Drum and Bass 2xCD (Cacciocavallo/Soleilmoon, US)
Recoil - Jezebel CDEP (Mute, UK)
Jeff Sharel - t.b.a. CD (Statra, US)
Tyro - Audiocards CD (Mute, US)

WEDNESDAY
Underworld - Everything, Everything DVD (V2, Japan)

For a more comprehensive release schedule stretching far into the future, please check out the NEW RELEASES brought to you by Greg and Feedback Monitor.
BOOK
REVIEW
RODINSKY'S ROOM


The room: An empty apartment, untenanted for over a decade until opened in the early eighties, everything in it waiting beneath a layer of dust, as if the owner has stepped out to the corner store and evaporated on his way back.
Tucked inside books are notes written in ancient scripts, dictionaries of dead languages lay stacked in towers upon the floor, a whole notebook is filled with irish drinking songs, and beneath a wardrobe lies a crumpled, cabalistic diagram, the set prop of the vanished jew. David Rodinsky lived (so it appears) in this small apartment above a synagogue in London's East End. Beyond that, almost anything said about him is conjecture and hearsay, leading Rachel Lichtenstein and Iain Sinclair into Whitechapel's baroque underworld. The two couldn't be better suited to the job, Lichtenstein a young artist getting a grasp on her identity by interpreting her place in the Jewish world through her photographs and studies, Sinclair, a poet and London essayist obsessed with forgotten histories, obscure neighborhoods, and human wrecks. Others had seen the room and written Rodinsky off as nothing but a crank; Sinclair had even warned Lichtenstein that the room was a trap. Still, she tracks down relatives and writes movingly of her meetings with frail, elderly immigrants. She can't reconstruct the Jewish East End, but offers glimpses of the life her grandparents led there in their watch shop, trying to find a context for Rodinsky, to understand what his language studies meant, whether he was the autistic child of a traumatized mother, or one of the 36 lamed vavniks whose task, working in secrecy and without reward, is to keep the world from being destroyed. Sinclair imagines Rodinsky as a Golem constructed by those who view the room, his figure activated in their minds as the protector of a Jewish community long since vanished from the East End. He'd rather not sentimentalize the past, or feed into myths of the wandering jew. There are many odd turns here and before the end Lichtenstein finds herself identifying with Rodinsky's contrary characteristics--his fascination with his ancestor's history, his wish to free himself from his estrictive community, his fanatical cataloguing of scraps, his abandonment of all his work. Unlike many biographers who come to know their subjects so well they loathe them, for Lichtenstein and Sinclair Rodinsky remains tantalizingly beyond reach, there aren't even any photographs of him, just one of his sister which stands in for them both.
It becomes a fine image for the mystery he retains; in that crowded past, Rodinsky always disappears behind another face. - Paul McRandle
FEEDBACK
MISFIRE #2,451
Subject: (no subject)

Dear Achen,

Thank you for the courtesies extended to me during my stay with you. On that day the flight was at 1450, but the IA Ground staff wrongly endorsed my ticket as 1225. The flight left at 3.45 pm and I reached home by 7.00pm.

I hope all of you are keeping well. Jyothi and Preethi are busy with their studies and exams, I trust.

How are Chackoppapen and Kochamma? We pray for everybody, especially for Kochamma's recovery. Kindly convey our best wishes for Susamma and Dhanya.

Is there any news from Marykutty? I trust they have reached safely. So far there is no contact from Thampykutty.

With God's grace, we are all keeping well. Kindly remember us in your prayers.

Best wishes - Kunjumon.

Do you think we make this stuff up here at The Brain? We really don't have that much time, plus it would never be as entertaining as some of the mis-fired letters we get here!
---
Subject: RIAA stuff

4/23/2000--
"BUY YOUR OWN"

this week--
"MAJOR LABEL BOYCOTT"


I'm not accusing you of being inconsistent. But I'd like to hear how you resolve the seemingly conflicting messages of the two Comments. Why? Because I think the whole issue is complex, as your 4/23 Comment seems to acknowledge.

Related to the boycott: I'd boycott the major labels (who I dislike for reasons listed below), but I don't think they'd notice--since I started reading the Brain almost all of the albums I've purchased have been through non-RIAA distributors. And that's why I think the issue is complex--and why I don't like the RIAA. The RIAA tries to make the market seem too simple. It's not. Take, for example, the last few CDs I've purchased. Antony and the Johnsons--NYC- based, album released in UK through Durtro/World Serpent. Non-RIAA. Price to me determined by the UK market conditions!

Or Reiga & Brian Eno & Peter Schwalm: English guys, Japanese group, released in Japan through JVC, big label. Price in yen? 3950 I think, I'll check. The price is listed on the back, and all CDs sell for list price in Japan. How's that price-fixing suit going in the US again? Anyway, the price I pay is determined by market conditions in Japan, along with American distributors willingness to buy in bulk. In this case, they dont, so surprisingly the typical US price is over $39.50. Made no difference to me--I got my copy from Japan.

And so on. The high price of CDs in Japan has led to CD rental stores. The (artificially?) high price of CDs in the UK gives Coil/C93/etc. a comfortable baseline against which to price their self-published or mail-order albums. The intellectual property laws that protect the interests of the RIAA also affect the other CD distributors and non-RIAA artists.

And that, I think, is what you're getting at in the boycott. You dislike the RIAA, for the same reason most of your readers dislike it--it claims to represent the interests of the recording industry. Of course, it does not: it represents the interests of its members. The real complaint--which I think is implicit in your boycott, but which doesn't seem to be explicitly stated in its description--is that everyone going off about Napster and the RIAA *ignores* so much of the recording industry!

By boycotting the RIAA, you draw attention to the other players in the industry.

In the end, the goal is the same, people change their minds, and I do want to make the clear distinction that I'm not pro-Napster, but Anti-RIAA. Napster is a corporation with greedy expensive lawyers in suits just like Universal, Sony Music, BMG, Time-Warner and EMI. Price-fixing is all about penalizing stores who won't advertise for a label's products in their flyers and newspaper ads. Kudos to you, I'm glad you're thinking more now about where your money is going to - which is the best result a major-label boycott can really hope for.
---
Subject: brainwashed stopped

glad to let you know - the global brainwashing (tm) of the Russains via tv was suspended for 3 months: the main town-antenna (550mn) was burnt out in moscow.

hooooray

Thanks for the report, Andrei!
---
Subject: radiotakeover

just wanted to drop you a line and let you know we have your banner in rotation on our home page.

does brainwashed handle promo music?
if you have any ideas on how we can work together, we're all for it.

you have a great site going, and if we could hook up some how, that would be great.

thanks,

Thanks for the note and the 'banner' [despite me not remembering giving one away]. Promos can be sent at the address below but nothing's guaranteed to make it. Things can and do get listened to however.
---
Subject: this heat

Hello. I love the site, of course--one of only a few I routinely check. I hate to join the ranks of pesterers, but I am having a hell of a time finding the first two This Heat albums, This Heat and Deceit (on LP or CD). Even such good local stores as Other Music haven't been able to help, probably because they are out of print. I thought maybe the Brain or possibly a Coil fan may be of some help (since C. Hayward did collaborate with Coil at one point). It's a shame such good music is this hard to find.

Keep up the boycott & good work,

I really think I should create some sort of "music exchange" website here... In the meantime, if anybody wants to help this chap out, email him!
---
Subject: wire comp question?

I was wondering if the new brainwashed comp will be put out by brainwashed records (and available through the website, like the 7" records,) or if it's -exclusive- to the magazine.

It will be available through the website, details are coming in and will all be posted at Brainwashed Recordings site.
---
Subject: coil web site

All I wanted to say is that I never found such an interesting web site about Coil. I've been a dedicated fan for years and I'm glad to find out that there are more enthusiastic people around like yourself.

Keep up the good work!

Respect.

Ciao,

ROCK ON!
---
Subject: (no subject)

hello,

I take offense to being referred to as a 'traveling sound boy'. In my experiences, when one is referred to as 'sound boy', it is generally in the context of being an insult. Thanks.

Casey Rice

Sorry, it wasn't meant as an insult. How's audio technician god? Just kidding, please smile...