MUSIC
IN BRIEF
"FALSCH 01"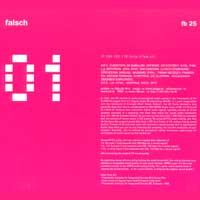 It's a neat concept, a 3" CD featuring nearly three hours of music compressed in MP3 format. The various artists featured here include Christoph De Babalon, Kim Cascone, Oval / Frank Metzger and Pimmon. Throw the disc into the computer (since most people reading this are probably most listening to music on their computers these days) and use the web page interface to navigate to listen to each track,... The music has been compressed at various frequencies, all of which, (according to the notes) maintain the original CD sound quality. Perhaps with this type of computer-generated electronic minimal music this is correct, but it would be interesting to compare sounds on a big stereo with uncompressed music in a CD format. Another neat concept with this is the interface in which you can play these tracks: nearly every artist's name has a hyperlink to their home page while the tracks they provide will begin playing when clicked on. The downside is that after each track you have to go back and click something new. There's no option to make a continuous play (unless you simply load all the songs into your mp3 player directly from your computer). Portability with this release is of course completely shot, but think of it this way: music can be fun to explore again! Remember the days of buying records, bringing them home and throwing them on - you had to be there to enjoy the music, so you were provided a big lyric sheet, loads of big pictures, etc... While cassettes were the portable media, CDs pretty much killed the magic of vinyl for most consumers. I hope this is the beginning of a series, one which may feature more diverse acts than chin-scratching email checking laptop fuckers. For more information, check out fals.ch. - Jon Whitney
samples:
V/VM, "SICK LOVE"

If it's sick and it's love, then it's undoubtedly V/Vm. The latest CD release from this Stockport pig farmer includes no less than 21 violations of International Copyright Law. 'Sick Love' includes V/Vm's latest single release, "The Lady In Red (is dancing with meat)," first premiered in Barcelona at Sonar. Other timeless classics include "Take My Beef Away," "Blue Thighs (Baby's got)," and "I Need Lard." This is the current direction of V/Vm—a reaction to the mainstream pork—turning mundane pop shit into golden moments of pure chewing satisfaction. When I think of all the painful times I've walked through the aisles of various shopping environments, subjected to Celine, Whitney, and Alan Parsons, I'm thankful I always have some V/Vm recordings waiting for me in the car, in my walkman or at home. Thank you, pig. - Jon Whitney
samples:
I AM SPOONBENDER, "TELETWIN"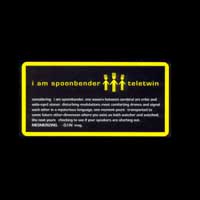 It's been nearly a year since the first issue of this, I Am Spoonbender's second CD. The vinyl edition of this extended-play single comes in a 3-sided 2x12" set. Both that and the first-edition CD are limited to numbers under 1,000. Now, Vancouver-based Mint Records brings us these 6 tracks to keep our breath sparkling fresh. I've become truly addicted to this CD. The production brilliantly combines toyful electronic and driving rock sounds into a heavenly rhythmic mishmosh. Clever melodies and lyrics are all too remeniscent of a time in the 80s when pop music was created for the sake of making something sound good, long before wanky guitar solos, macho vocals and tired chord progressions took over. A surprise gem on the disc is a parody of Berlin's "The Metro" where the singer bellows "Where do all the words go?" Pop is good, pop is fun, and this is the real sugar - there's no saccharin here, baby. - Jon Whitney
samples:
KID 606, "P.S. I LOVE YOU"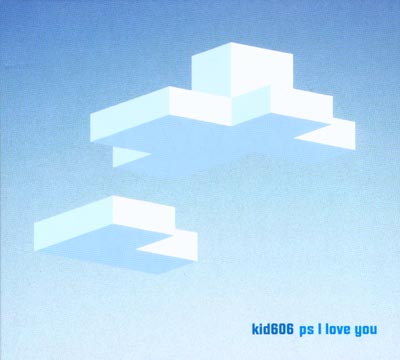 The wait is over, the NEW full-lengther from Kid 606 gets released from Mille-Plateaux in Germany this week to thousands of waiting fans. So it's not the only full-length new release from Kid this year, so what! On this disc, Kid probes into deep rhythms, microdissecting sounds at shrilling frequencies. Gone are the bombastic dubbastyle gabber techno noise assault tunes on this album. Concept? Perhaps not, but conceptual indeed. Much like the Soccergirl E.P. release earlier this year, the feeling on this record is love. Perhaps it's a statement on irony as these songs sound more mechanical and less freestyle. Either way the sounds are charming and the beats change enough to make you wonder how on earth Mille Plateaux released this gem! - Jon Whitney
samples:
EA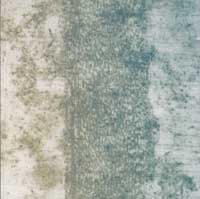 All too often something will arrive in the post with next to no information, the CD will be home made and the music will sound horrible. Occasionally something shows up with nearly no information but it sounds great. EA are from Poland and the disc that arrived is indeed difficult to decipher titles or record label. Thankfully, a plop into the computer brings up the CDDB entry. Although the entries of the database can be completely wrong, I'm gonna trust it this time. Each track is noted as an improvisation - the music is quite free-form dark electronic, yet it's much more interesting than much of the electronic stuff oozing from German Macintosh powerbooks. Perhaps the reason being is that this trio consists of a guitarist/bassist/violinist, an electronician devoted to field recordings and sound samplings along with a laptop fucker (for f/x and noise generating purposes). Their approach to music is to capture the moment without multitracks, overdubs or synthesizers. The sound includes (but is not limited to) all-ecompassing deep droning pulses, thunderous earth moving rumbles, foreground sounds perfectly treated to identify them separate from the otherness, and spoken samples (in Polish perhaps?) Nothing on this disc is too flat and the movements evolve and change over time, whipping up charming frenzied aural gems and quelling down, returning to the heavy low roar. While they look for distribution outside of Europe, their music can be obtained allegedly at www.terra.pl/ea, although I'm still trying to figure out the interface, myself. - Jon Whitney
samples:
TOMAS JIRKU, "SEQUINS"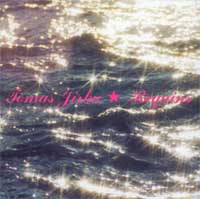 Finally released from Force-Inc. is the promised second full-lengther from youngster Tomas Jirku. From the big fuck up on the front cover (the album is named "Requins" on the cover) I'm somewhat leery of this despite my appreciation for his first release, earlier this year on Alien8. On 'Sequins,' Jirku walks a thin tightrope between blonky Euro laptop glitch dub and gay designer lounge beats. Although I would appreciate Pole sounding as interesting as this, the sound treatment is relatively flat, lacking a depth or soul I'm more fond of. The disc feels long and rather tiresome if it's providing foreground music, however it would fit quite well providing background to a social evening indoors. The repetitiveness contained herein could very well cause hypnosis or induce sleep while all alone. It's not advisable to listen to this either in the car or at work! - Jon Whitney
samples:
COIL, "CONSTANT SHALLOWNESS LEADS TO EVIL"

Coil may very well be one of my favorite bands, but they do have a few problems with what somebody in the film industry would consider 'continuity.' Hence the latest release. While this clearly is marked as Coil, 'Constant Shallowness' (along with 'Queens of the Circulating Library' and the live CD that came along with 'Musick volume 2') it would probably best be noted as a release from Time Machines. The sound sources are kept to a bare minimum (making it minimal music?) while the structure mirrors movements of sound waves, other than form conceptual songs. 'Constant Shallowness' also falters in the continuity scheme of things by sharing the same Eskaton catalogue number as 'Astral Disaster,' so am I being picky? Perhaps the music I'm most fond of I'll bitch about the most... The sounds here are much more varied than any previous release in this vein, 6 songs (spanning 23 tracks) stretch the senses to wonderful sonically high and low pitches, adding pulses and lyrics in spots. Noisy and abrasive in parts, this CD comes with the warning not to operate heavy machinery while listening. Disregarding the warning, my first listen was inside the car. I'm still okay but people wandering the streets outside who could hear the stuff were perplexed. I hope they're okay. - Jon Whitney
samples:
CURRENT NINETY THREE, "FAUST"

By comparing this to any other Current 93 release would be pointless, the concept here is much different than nearly everything David Tibet has released so far in his 20 year career. Count Eric Stenbock, a nineteenth-century suicidal melancholy writer is honored here with a booklet featuring his prose, "Faust". Tibet spared us from his own vocalization of "Faust" however and provided us, the consumers with the choice to read it ourselves, silent or out loud, creating our own album. The accompaniment takes the form of one instrumental 36-minute track, and while it's not dull or drab, it rarely changes. Almost entirely electronic, sparse and eerie, it is clear to me this is background ambience and should not be taken out of context. Out of context, many fans will be in for a disappointment. Over the last two years, Tibet's output has stayed intentionally consistent with each release ('Soft Black Stars,' 'I Have a Special Plan for This World,' and 'Sleep Has His House'). While every release has impressed me to some extent, hopes of a Current 93 album to compile all these concepts with new material in a variety of sorts will truly be one of his finer and most regarded works to date. - Jon Whitney
samples:
BROADCAST, "EXTENDED PLAY TWO"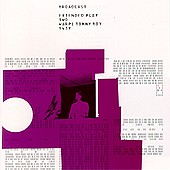 I've reached the decision that Broadcast shine much brighter on their single and EP releases than their full-length albums. This year's mediocre "The Sound Made By People" has been overshadowed by the group's release of the four extended-play singles that have surrounded the release. The latest release features five all-new tracks which span about 20 minutes. There's a certain balance contained herein between distorted noise and pretty melodies, apparent on many of the single releases but unrememberable from the album. On this disc, Broadcast do indeed let loose and show us what they're made of. If their albums were half as daring and captivating as their singles, I would be a huge fan. For now, I'll stick with the singles. - Jon Whitney
samples:
RUBY FALLS, "FOR THE NEW CROP"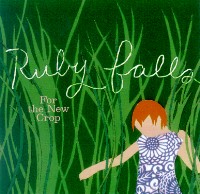 Possibly the most overlooked of the brainwashed artists, Ruby Falls have released their second full-length CD. Collected from studio recordings which are nearly two years old now, this 12-song disc features the NYC-based rock quartet exploring more directions in songwriting, time signature and key changes. I'm partial to "The Brave Ones" as it was given to me months ago for release on the compilation set to appear in THE WIRE magazine. I hope that it represents the band well, as many people don't seem to listen to much good rock music any more these days. Ruby Falls' melodies are charming and their lyrics are strong and poetic, the band is tight and the playing is wonderful. Fans of Ida, Retsin and Tara Jane O'Neil who don't have anything by Ruby Falls should damned well be ashamed of themselves. - Jon Whitney
samples:
DISORDER 2ND GEN

Once upon a dark German apocalyptic drum-and-bass era, there was an outfit known as Disorder, which featured Panacea along with Problem Child. Years later, a somewhat full-length CD and 2x12" set has been released by Position Chrome as the second generation of Disorder. Problem (who has dropped the Child from his name) is only featured on 2 of 8 tracks contained herein in this release which explores a more simpler, retrospective style of accessible drum-and-bass. One reliable trademark of Panacea's music are the intros: on this release they're still here but much shorter and not nearly as developed. Panacea fans might find this CD somewhat clean and thin compared to his former work, while DJs might find this much more accessible for the dance floor. - Jon Whitney
samples:
We know that sometimes these CDs are somewhat challenging to find, which is why we have a RECOMMENDED STORES section which can be used to obtain nearly everything available on the site.
NEW
RELEASES
MONDAY
Brassy - Play Some D 7"/CDEP (Wiiija, UK)
Cocteau Twins - Stars And Topsoil: A Collection 1982-1990 CD (4AD, UK)
EC8OR - One And Only High And Low CD/LP (DHR, UK)
EC8OR - Dynamite 12"/CDEP (DHR, UK)
Fatboy Slim - Sunset (Bird Of Prey) 12"/CDEP (Skint, UK)
Goldfrapp - Utopia CDEP (Mute, UK)
David Holmes - Compared To What 12"/CDEP (Go Beat, UK)
Jega - Geometry CD/2xLP (Planet µ, UK)
Moby - Why Does My Heart Feel So Bad? 2000 12"/two CDEPs (Mute, UK)
* Moby - Play 2xCD [reissue with a bonus disc of 11 tracks from the same sessions] (Mute, UK)
The Orb - Once More 12"/two CDEPs (Island/Universal, UK)
Emiliana Torrini vs. Lucky Kitchen and Team Doyobi - E-RMX 5 7" (Fat Cat/One Little Indian, UK)
Tosca - Suzuki In Dub CD/2xLP [remix album] (G-Stone, Austria)

TUESDAY
Add N To (X) - Add Insult To Injury CD/2xLP (Mute, US)
Clan of Xymox - Live 2xCD (Metropolis, US)
Dark Star - Travelogue II CD (Soleilmoon, US)
Dead Hollywood Stars - Gone West CD (Mad Monkey, US)
DJ Cue - 808 Cash Drum 12" (Stray, US)
DJ Cue - Crushed Breaks LP (Stray, US)
DMT - Little Dog Music CD/LP (Stray, US)
Fatboy Slim - Sunset (Bird Of Prey) 12"/CDEP (Astralwerks, US)
Laurent Garnier - Unreasonable Behaviour CD/2xLP (Mute, US)
Jega - Geometry CD (Planet µ/Matador, US)
Kid 606 - P.S. I Love You CD/2xLP (Mille Plateaux, Germany)
The Last Kind - Like Datt 12" (Stray, US)
Muslimgauze - t.b.a. CD (Soleilmoon, US)
People Like Us - A Fistful of Knuckles CD (Cacciocavallo/Soleilmoon, US)
Plastilina Mosh - Juan Manuel CD (Astralwerks, US)
Rapoon - Cold War: Drum and Bass 2xCD (Cacciocavallo/Soleilmoon, US)
Red Snapper - Our Aim Is To Satisfy Red Snapper CD (Warp/Matador, US)
Scanner - ScannerFunk CD (Sulfur/Beggars Banquet, US)
Slumplordz - The Yakuza In: Don't Worry About The Caliber LP (Stray, US)
* Cristian Vogel - Rescate 137 CD/2xLP (Mute, US)
Ben Watt/Jay Hanaan/Various - Lazy Dog 2xCD

WEDNESDAY
Various - The Knights Who Say Dot 2 CD/2xLP (Dot, Sweden)

For a more comprehensive release schedule stretching far into the future, please check out the NEW RELEASES brought to you by Greg and Feedback Monitor.
CONCERT
REPORT
PANACEA LIVE
For years Panacea has been touring around the USA, spinning in various cities in various raves and venues. Tonight however was advertised as his first ever live performance in the country. For this, many people trekked out to Springfield, Mass to see the performance. While I've seen him spin before, it was nowhere as incredible as the performance he pulled off tonight. Equipped with his hard disk recorder, Panacea blasted the crowd with tunes from both his latest release as Disorder and nearly all of his upcoming full-lengther, "German Engineering." The crowd went wild, kids flocked the area in front of him (and directly in line to a loud speaker) and dancing ravers in the distance at the middle of the dance floors were confused. While this type of crowd might get the most interest in somebody like Panacea, his own music is far more variant than the 4/4 beats that run all night long. He gives his songs long beat-less intros, cuts songs off when the beat gets too repetitive and will often smash the hard disk to give it device errors just to avoid as much monotony as possible. After what I feel was a somewhat disappointing release, "Phoenix Metabolism," I am salivating waiting for the upcoming release of "German Engineering." - Jon Whitney
LAIKA
On a brief tour supporting their recent full-lenghter the closest this London-based band came to Boston was NYC. Although I bitched and complained when they toured last supporting Fiona Apple, I figure I spent more trying to get to NYC to see them this year. It was worth the trip however. Laika's rhythmic pop charm is undeniable - you can't play their music for anybody without them being instantly captivated. "Good Looking Blues" is one of my top albums of the year and to see them live once again was enjoyable. The band played tunes mostly from this album and their previous release, "Sounds of the Satellites," basically picking up from the last time I saw them (on tour supporting Tricky following their debut release "Silver Apples of the Moon.") Fronting the band is Chicago-area born Margaret Fiedler, whose vocal abilities have grown over the years to a range that goes from almost beat-poetry spoken word to beautiful lead melodies, blanketing the jagged rhythms beneath. Watching her play guitar is a treat as well, as her abilities match some of the best lead/rhythm guitarists of rock. [FYI, her guitar abilities earned her a spot in PJ Harvey's touring band, hitting the USA in a matter of weeks.] Surprises of the night included "Looking for the Jackalope," a tune which first appeared on the 'Off-Beat' compilation, later remixed by Jack Dangers into a stunning 9 1/2 minute piece. - Jon Whitney
FEEDBACK
DID I GET THE SAME LETTER THRICE?
Subject: a favor

hey there,

what a cool site !
we met Boyd at the elrey theatre a few years back.
he was a really fuckin nice guy, they banned his show , which was really screwed, we were dying to see it.
maybe you could give him our messge, we would love a signed photo from him to add to our collection of musicians we respect.
thanks so much for your time .

You should write to him at his P.O. Box listed on his CDs. He doesn't have email and would love to hear from you I'm sure. Send a post card. Don't you like getting post cards in the mail???
---
Subject: Jessica Bailiff

John,
You have a lot of information about Jessica, What do you know about her family ? I have not seen anything about her age or if she is married.
any information would be appreciated .

thanks,
Mike Bailiff

While your question is genuine, it's somewhat creepy. I only run her website for her musical outlet and keep personal family matters offline. Sorry, you should buy one of her CDs and write to her on the address on the back.
---
Subject: to steven stapleton regarding kenneth anger music tribute

dear jon...

this may be a repeat message...sorry if so..a work-mate of mine mistakenly deleted some messages sent to me regarding this project. he seemed to think that one of the deleted messages was from steven stapleton, so i'm just checking to be sure..so sorry for the annoyance(if any)...in any event i'm looking forward to hearing from you or others who you might think would be interested.in this effort.

thank you for taking time to read this,

[enclosed was a letter which started "Dear Steven..."]

Steven Stapleton does not have email. Please correspond to him via mail. His address is listed on all his CDs if you own any.
---
Subject: autechre vinyl

hey, i noticed on your new releases a couple weeks ago you had listed warp records vinyl reissues of older autechre. i tried to order these from my local record store here in eugene oregon and it seems they cant get it. can you give me any good internet ordering (or any other) resources for me to track these records down? thanks

Take a peek at our recommended stores list for some suggestions.
---
Subject: brief NWW question

Heya

OK, i searched the site and couldn't find the piece of informaiton I was looking for, so I'm going to ask you, as it would stand to reason that you'd know.

The piece of information I seek is this: who plays didgeridoo in/with nurse with wound? the instrument appears on a whole bunch of tracks from all different periods, so I'm assuming it's a mamber of longstanding, but who knows..

If you can help me out on this'n, it'd be much appreciated.

I'm pretty sure it's Peat Bog, but with NWW you can never be 100% certain!
---
Subject: Coil Merchandise

Hi I was shopping online and I planned on ordering Coil's Chaos in Expansion,and Disgregation and wondered if you knew anyting about these releases?

The track, "Baby Food," from 'Chaos in Expansion' is included on 'Unnatural History 3'. As for Discregation, I've never heard of it.
---
Subject: Brainwashed will be featured site for October

Hello,

I am the editor of an online underground music monthly. We have our third issue coming out at the beginning of October and will be featuring Brainwashed as October's site of the month, including a link, screen shot and a small feature about your site (you can view August's featured site online right now).

We are a web-zine featuring a wide range of adventurous, underground music from just about any genre from this or the last century, covering anything from bebop to Krautrock, hip hop to free-jazz. It has its own licensed web-radio station (currently off-air, back soon), links directory and monthly issue of the zine, all of which are available from the above URL.

I suspect that I can find answers to any questions that I have on your site, but will be in touch again in the very near future if there is anything else I need to know. If you would be willing to include a link back to us in your magazine links section I would be very grateful, but this is by no means a necessary condition.

All the best,

Hey, I went and looked but brainwashed.com actually isn't 'site of the month.' So, thanks for thinking of us at least, whoever you are. Oh yeah and Radiohead are hardly underground, fyi.

[note: all references to this 'online monthly magazine' have been strategically removed from this message for publishing purposes here on THE BRAIN.]