mÚm, "yesterday was dramatic, today is ok"


When was the last time you got a CD and went screaming to your friends, calling them and playing stuff through the phone receiver, emailing all your pals on [insert band name here] emailing list saying "OH MY GOD YOU HAVE TO FUCKING HEAR THIS!!!!" Was it with 'Confield'? No. Was it with 'Kid A'? No! Maybe the last time was a few months ago when you "discovered" another Icelandic group (who ironically was raved about here on THE BRAIN months before The Wire, Rolling Stone or Spin; months before the Fat Cat UK release and over a year before the MCA US release but you didn't pay attention or listen to the sound samples then). The Icelandic Múm have just released an almost completely instrumental album — whose cuts always trigger numerous phone calls whenever played on my piddly-shit radio show here in Boston. The question is always, "who the hell is this amazing music from??!!" Why do I find these guys so special? It's not what they do, it's how they do it. The group hasn't broken any grounds with breakbeats, electronica, clicking or laptop fuckery. They have found a way to make it simply fucking brilliant and I can't stop talking about this disc. While I hate making comparisons to other groups, try to picture if Autechre could write a melody. Imagine if Heaven existed and angels were experimentding with electornic music. Imagine lying in the soft grass on a summery morning, fresh with glistening dew drops sparkling, and the tunes of thousands of hand-wound music boxes playing in harmony. This is only the beginning. Beefy breaks and low humming basslines are added but never overbearing or upsetting the gentle balance. Sure I can buy a thesaurus and have it sitting next to the computer for whenever I write reviews and come up with other words for stunning, gorgeous, magnificent, clever, thoughful, ingenious, delicate, beautiful or compelling but I'd rather you sit back and listen to the samples and let the sound speak for itself. - Jon Whitney
samples:
HAZARD / FENNESZ / BIOSPHERE, "LIGHT"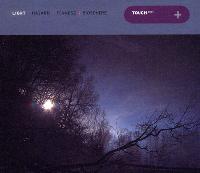 As a taster cum sampler for the current Touch UK tour featuring these three audio explorers in cahoots with three different visual artists, this works up an appetite. It's just a shame it's missing Manchester by such a distance as the Fennesz track here is particularly mouthwatering. The Viennese maestro has surpassed himself again. Where his previous excursions into sampled guitar noise sculpting have maybe had precursors in the shape of Bruce Gilbert's seismic groundshifter 'Ab Ovo', the overloaded sensory bombardment of prime My Bloody Valentine and the digital lock skips of Oval, Christian Fennesz is certainly carving out a distinctive niche. This track his perhaps his most evocative evolution to date and is subtley emotive in a candlelit memory haze reminiscent atmospherically of Labradford's 'Mi Media Naranja' peak, but as if the whole album had sped by in a heat hazed five minute blur. Hazard specialises in bleak ambient drones with snowy close miked rumbles suggestive of vast deserted frozen expanses. Biosphere seems quite ordinary and inorganic in comparsion, presenting two remixes of precise clinical beat politeness underpinning sampled speech. The cover is another nice bit of Touch co-conspiritor Jon Wozencroft's conceptual photography. Three images of trees at different angles and diurnal illumination make apt visual accompaniments for the three sonic experimenters. - Graeme Rowland
samples:
RYOJI IKEDA & CARSTEN NICOLAI, "CYCLO"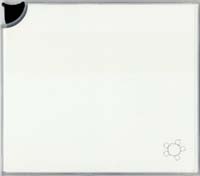 Like-minded minimalists Ryoji Ikeda and Carsten Nicolai first performed together in 1999 as part of the Raster Noton 'New Forms' series. In the years since data was exchanged back and forth between the artists, resident to Japan and Germany respectively, to create the Cyclo project. The purpose of their work is the same as much of modern minimalist composing: seeking out and embracing the (often mathematical) errors. Ten untitled tracks ranging 1 to 8 minutes make up the 41+ minute, 'Vario Pac' encased disc. As would be expected, all the usual sort of clinically clean and precise digital sounds from each of the artists repertoires are present: high pitch signals, static noise, clipped tones, sine waves, sub bass pulses, snaps, crackles and pops all dance about the stereo field. The most notable sound lacking is no sound at all, i.e. silence. These are songs, very active and often rhythmic and climactic, leaning more toward Nicolai's work as Noto than Ikeda's pure frequency drones. And as with Noto CDs, the variation across the duration of the disc is noted and much appreciated. Minimal excess for minimal success - Mark Weddle
samples:
KINGS OF CONVENIENCE, "QUIET IS THE NEW LOUD"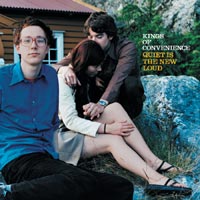 Norwegians Eirik Glambek Boe and Erlend Oye have made a remarkable debut with this 45-minute modern acoustic gem of an album. Some of the influences are apparent in the vocals — from Nick Drake to Pink Floyd's more quiet moments. They manage to capture an air of romanticism in beautiful tones that can either uplift you or bring tears to your eyes. The disc as a whole is quite mellow — a perfect lazy summer album. Their lyrics (such as "...there are many places that I would like to go with you / but I can't find the key to open my door...") are excellent to the point where even Mark Kozelek couldn't have said them better. Their chord progressions range from sounding somewhat Tortoise-esque to definitely Belle-and-Sebastian-like, though there is a level of unique style that blends them and produces peaceful daydreamy feels. Lately, too, they have been known to hang with the Badly Drawn Boys, and even got their Ken Nelson to produce "Quiet is the New Loud." This album is the perfect example that music does not have to be ground-breaking to be simply beautiful. - Daniel McKernan
samples:
third eye foundation, "i poo poo on your juju"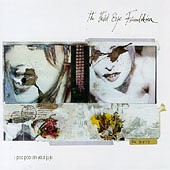 Over the last few years we have listened to Matt Elliott develop his sound under the Third Eye Foundation guise. One of Bristol UK's favorite sons has come a long way from the early days as a supporting cast member of Amp and Flying Saucer Attack. As Third Eye Foundation, he has progressed from the early days of organic sounds cleverly coupled with electronic breaks to being one of the indie electronic scene's premiere technicians, composers and constructivists. With this release, Elliott has made hints that it will be his own rather quiet curtain call, as he either ends this mission only to start new musical ventures, or turns to devote his full time to fatherhood. The eight-track 50-minute slab is a collection of a couple collaborative efforts as well as remixes of music from Blonde Redhead, The Remote Viewer, Urchin and Tarwater. Surprisingly enough for a collection of this nature, this disc flows with a keen sense of continuity — consistent with itself, like many albums of original material. From the first track, a piece noted as a 3EF remix of Yann Tiersden, breathtaking is the only word I can use to express my personal feelings. The man who was once described to me as combining drum and bass elements with distorted guitars delivers something with neither drums nor bass, filling the room with accordion, swirling piano and soft vocal samples used in the last album on the track "List". Moving onwards, the rest of the disc screams more of more recent Third Eye Foundation than any of the other names credited to each track, incorporating a fine blend of organic samples, strong foundation and hypnotic beats, admittedly constructed from others' songs. Intoxicating are other offerings like the Blonde Redhead mix and collaboration with Chris Morris. The music community doesn't know what it's missing from Elliott if he indeed chooses to retire at this point. I'm saddened to hear this news given his incredible progression from his beginnings. With any luck it's simply a rumor and he'll be able to find time between baby feedings to tinker with more captivatng ideas. - Jon Whitney
samples:
CHICKS ON SPEED, "EUROTRASH GIRL" 12"


From the quiet opening "Damned for a bribe!" you know there's something fun coming up in this club remix of the Chicks hit. And when those beats do kick in, you know that this song is meant to be heard full-blast amongst flashy lights and jumpy speed-induced clubbers. It makes you want to shake it, from the awesome throb to the loveable lyrics and cute piano ascending and descending throughout the piece. This 12" is limited to 2000, and is actually a reprise of an old 500-lmtd edition 7" from the COS label. The original is still here, but for the collectors or just dance-lovers, the B-side, "Angel in Black," is worth the price for all 4 minutes, 44 seconds. Remixed by Mause from Germany at Bill Preston Studios, this K-punk label single in conjunction with "the Re-releases of the Un-releases" is where it's at for fun and wacky new electronic tunes. - Daniel McKernan
samples:
mark eitzel, "the invisible man"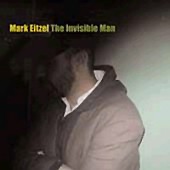 There was a time in the late 1980s/early 1990s that American Music Club would release albums which would cut through the trendy indie rock scene like a rusty knife. The group meshed an influence of introspective artistic post-punk with American twang long before Bedhead and Low were recording Joy Division covers, or Ida and Red House Painters were releasing albums. With each release AMC would take a step further, incorporating more clever songwriting techniques, innovative sounds and lyrical proficiency. Unfortunately the music walked a fine line — too gritty for adult contemporary radio and not cute enough for modern commercial alternative rock. They were essentially a thorn in Warner Bros. side, a major label band without mainstream appeal, despite being hits with critics and music fans worldwide. Following the 1994 split, front man Eitzel continued with varying lineups which included heavy hitters like Peter Buck, Kid Congo Powers and members of Sonic Youth, Yo La Tengo and even Pearl Jam. Only now, on his fourth solo full-length album has Eitzel basically shut himself off from the big names, subsequently emerging with his strongest solo release to date. Three years have passed since the last record, in the meantime the invisible man bought himself a Macintosh G4 he affectionately calls "The Dumb Ass" and has written and recorded allegedly over 40 songs. The top 13 picks have materialized on this disc, with styles that incorporate a variety organic sounds, tied together with electronic computer-generated sounds and production. It's a completely new direction for him while the base of each song is undoubtedly pure Eitzel genius. The stories are all true, claims Eitzel, whose lyrics rarely need to match a rhythmic or rhyming scheme, comparing life experiences to fables, or holding no emotions back whether it's love or loss. Additional musicians do appear in various spots, including former AMC bandmate Vudi on guitar as well as horn, drum, and organ contributors. Look for him on tour shortly with a group who has been trained well to execute these ideas in a live environment with a certain grace only Eitzel can lead. - Jon Whitney
samples:
Portastatic, "Looking For Leonard" Soundtrack


Mac McCaughan is just one of those guys. He's the guy who runs the record label (Merge). He's the guy that plays in Supechunk. Now, he's the guy that scores films. McCaughan returns as Portastatic for this lovely instrumental soundtrack in an almost spaghetti-western style, although variations abound. Through most of the release, reverbed guitar lines and whistles are complemented by kettle and brush drum sounds and occasional strings and keyboards. Elsewhere, simple synthesizer and organ lines are forged with thumping beats and snare drum. The only vocals appear on one track ("Do You Speak English?") that sounds like dialogue straight from the film. Lush, poppy and moving, this collection probably has a much greater effect while watching the motion picture the music is featured in (as many soundtracks do), but on its own the record is a fine piece of work. Things get a bit repititious on a few tracks, and there are a few "throwaway" tracks — and at just over 34 minutes total, that's a shame — however the sheer variety of sounds makes it an extremely pleasurable and worthwhile listen. There is nothing more inherently hummable than the "Looking for Leonard Theme" while walking down the streets of your town. I know nothing about the movie, mind you, but it has a glory and triumph in it that make you want to carry your head high and strut. I hope it's the theme for that reason, and I look forward to seeing the film for that extra emotional impact. All in all, a release well worth checking out. It's at least enough to keep you engaged, and pretty enough to move you. - Rob Devlin
samples:
low/dirty three "in the fishtank"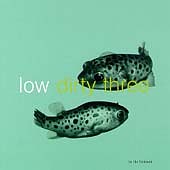 My first impressions were "there's no suprises here." Take two of my favorite bands and combine their elements: mesh the shuffling drums of Jim White, sparse guitar work of Mick Turner and gentle violin of and combine that with the wonderful harmonies and obscure references from Low, the world's premiere songwriters/singers and hear two great entities together. But upon deeper subsequent listenings, the whole is, in actuality, more than the sum of its parts. Recorded in Holland, in between performances and airport arrivals this edition of the "In the Fishtank" series is once again about a half hour of bands taking a break from their regular schtick to do something they enjoy doing. The EP on the chopping block encompasses the finer elements of both groups and brings them to a different level. It's strange how a trio of Australians make a trio of US Americans sound more in touch with their American heritage while vocals and harmonies gracefully compliment an already impressive canvas the Australian trio have been painting for years. Included here are six tunes, including a haunting cover of Neil Young's "Down By the River," sung by Mimi Parker and completely unrecognizable until she begins singing, approximately five-minutes into the track. With this, neither band are gonna win new fans, die-hards will buy this no matter what they hear, so my message is to those fair-weather listeners: this is good for you and won't disappoint you like the Tortoise/The Ex EP from the same series. - Jon Whitney
samples:
k/low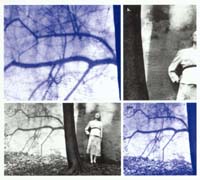 Low may now be superstars, (yet they're not too big to still appear on a multitude of compilations and singles) but the shining moments on this split single belong to Karla Shickele's new project, K. The lineup of K features a mixed cast of friends, including Tara Jane O'Neil (of Retsin, Rodan and solo fame), Cynthia Nelson (of Retsin, Ruby Falls and the Naysayer), Ida bandmate Michael Littleton, and Ida Pearle. Over the last year, there have been some random K shows in the northeast US as well as a couple home-manufactured CD-R releases, each time gathering more attention, leading up to an anticipated debut album. K's "Regular Girl" opens the disc on a strong note, a brand new song worthy of affection from any Ida appreciator. What follows are two from Low, includning a touchingly sweet track from 1997 titled "Those Girls," which could almost be a speech directed to teenage girls. Also from Low is a 3/4 time reworked "Venus" recorded by Warn Defever, which is nice to have for the fans, yet the voices sound kind of off. Defever also remixed the closing track, a short Flashpapr cover tune, "Were We to Dance," a basic tune which could have been recorded straight to four-track, powerful yet humble. "Were We to Dance" originally appeared on the 'Your Name and Mine' CD-R from K released last year. K is on tour right now with Retsin, check the dates at Tiger Style's website, and the full-length album is due in July. - Jon Whitney
samples:
Mark Lanegan, "Field Songs"


The former lead singer of the Screaming Trees returns on this, his fifth solo release overall, with a set that blows all his previous work away. This time, Lanegan's main partner in crime is former Soundgarden bassist Ben Shepherd, giving the release a sort of "Return of the Grunge Masters" air. Fortunately, that doesn't get reflected in the songs, and Shepherd doesn't take the mic much — as he has in Hater and on one track of Soundgarden's "Superunknown," both of which I'll pass on every chance I get. The songs are dark, moody, and dare I say Leonard Cohen-esque, which is always a good thing in my estimation. The voice is what does it. Mark Arm recently made the comment that he'd go so far as to have a team of surgeons hold down Lanegan just so they could try a throat transplant, of which Arm would be the beneficiary. That's a bold statement in and of itself, as Lanegan could easily wake the dead or woo the ladies with his gritty, spooky crooning. All in all, the release is an amazing growth turn for Lanegan, as the songwriting, lyrics, and melodies are awe-inspiring. The only complaint I might have is acutally a bit of a tip of the hat: the album has some of the best chances for misheard lyrics of any I've heard. And isn't always the great artists who are misunderstood ("Excuse me while I kiss this guy," anyone?). On the opening track, "One Way Street," I could swear Lanegan was saying "Can't get a dog without crying" — he's really saying "Can't get it down without crying," apparently. Does it detract from the power of this collection? Not even close. This release is just the latest in a trend of similar artists leaving their old sounds for a more subdued, darker tinge — except Lanegan's been doing it all along. This time, it's clear he'll only get better. - Rob Devlin
samples:
JAKE MANDELL, "LOVE SONGS FOR MACHINES"


"After many frustrating years writing computer music," Jake says, "I realized that in order for my music to have the emotional and physical impact I was hearing in my head, I would have to learn to let my love for machines escape its tempestuous confinement." This Carpark Recordings release, though filled with passion and what-have-you, is still a much more embraceable concept than an actual listen. Something about it just doesn't catch my attention — while the repetitious melodies and cleverly constructed beats do blend nicely, they all too easily fade into the background of the room. In songs such as "The Princess Speaks of Love," a quirkiness shows up that is enough to leave a smirk on your face, but still nothing progressive enough to be quite captivating. In all, the album is something to bob your head to, but nothing to get excited about. Perhaps his computer love is still in its early stages, showing promise but not quite maturity yet. I'd pass on this Dating Game match-up, and wait to catch Mandell a little further into the relationship. - Daniel McKernan
KHAN, "NO COMPRENDO"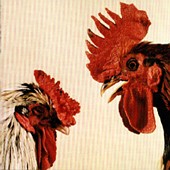 Hard to disagree with a lineup which features guest vocalists like Kid Congo Powers, Julee Cruise, Jon Spencer and Diamanda Galas, right? Unfortunately I don't see myself listening to this disc all too often. While the last few Khan releases have been rather hypnotic explorations of beat-filled electronics, this offering seems to try to accomplish too much with too little backup, going for that 'crossover potential market'. Khan has fallen into a gap, traveling down a beaten path which has proved disappointing for predecessors like U.N.K.L.E., Bomb the Bass and Recoil: overloading an album with a different singer on every cut. In all cases each artist had established themselves in an instrumental capacity but when they added the voices, the music suffered, gaining sound effects while losing the power of a good tune. To its credit, it grooves with a sweaty, dirt-bag sleazy style which is not entirely like Khan's previous releases on Matador. On the whole however, I'm not moved. - Jon Whitney
samples:
Manitoba, "Start Breaking My Heart"


One really negative thing I can say about this debut from Manitoba is that it sounds like so many other artists I've already heard. Sure, it's catchy. It's toe-tapping, energetic and pulsating. But it was all these things the first time I heard [insert electronic/remixer/DJ artist here] do it. There are moments here that remind me of Tortoise, Daft Punk, Moby, Mark Isham, Bob James, Phil Collins (ack!) and more. That they're all together on the same record isn't a bad thing (except for Phil Collins), but it also takes the originality out of the experience. If I was in a coffee bar and heard this music on the speakers, I wouldn't complain. Nor would I rush over and ask who it was. It's that ineffectual to me. The album has it's moments, however. I really like moments of "Paul's Birthday," and "Mammals vs Reptiles" is mildly intriguing. The major difficulty is that the music never really seems to engage the listener. I felt very little while listening to this release. In fact, "Start Breaking My Heart" seems to go out of its way to distance you. The constant big beat wonderness and cut and splice "magic" is lost on me, and most of the songs would TOTALLY WORK WITHOUT IT. It feels like the work of an artist who started out trying to impress rather than develop a unique sound. I'm sure Manitoba would be a great remixer. But with original material, I'm just left wanting more. More originality, more substance, and more cohesiveness. So much of it just feels thrown together. I'd file this one under "Buyer Beware": worth a listen, but try before you buy. - Rob Devlin
samples:
We know that sometimes these CDs are somewhat challenging to find, which is why we have a community section which can be used to obtain nearly everything available on this site.
Hamburgers anyone?
Subject: Con
An Autechre review in French doesn't help. I've been waiting for weeks for your review of 'Confield ' but all I get is this froggie gibberish. If there was a god he wouldn't have made French people, and he certainly wouldnt have written such important information in such a language. If this is a mistake, please oh please fix it. If this a joke, hardefuckinhar, FIX IT.
great site by the way
It's no joke, it's probably the most accurate review you'll ever see of the album. Bruno gave all their secrets away!!!

Subject: Francais? Je ne "read" pas francais.

Biut it's still pretty fuckign funny to put it up in French so all the kids go apeshit trying to read it. Good work...

It's better than playing "bobbing for adjectives."

Subject: Confield?

Ah, but the question we all want to ask is: is it worth buying? Does it suck? Is it somewhere in the middle like Pole's '3' or Current 93's 'Sleep Has His House'? Should we content ourselves with Chris Clark's 'Clarence Park' and save our dollars until the new Plaid album is released?

After all, those of us who played $24 for two tickets to see Ae and walked out early are hesitant to pay $14 for something that might not be very good!

Buy Múm, die happy.

Subject: no suject

That Richie Devine fan was right. You couldn't speak English if it came up and bit you right on the arse-hole.

Thanks professor, try finding arse-hole in a dictionary and work on your mismatched dependent clauses.

Subject: your endorsement of the monster raving loony party...

In an issue of some broadsheet newspaper's weekend magazine (most likely the Guardian) a year or so ago there was a big article about the MRLP, and how they have coped since Screaming Lord Such's death. The reporter discovered that the leaders of the party were in fact somewhat racist, right-wing and not in the slightest bit loony. (Well except for the racist bit.)

While it may be a bit funny to acknowledge them it would be worthwhile knowing their real political views too.

Sorry for being all serious.

Well, reading their website and stuff, it's hard to take anything from them seriously.

Subject: adoration

First of all, I adore your site(s), I read the brain as often as I remember to and I occassionally post on the msg board if I'm bored at work. (would buy a t-shirt but I don't remember if they come in something smaller than L -- too big for me).

Also, I am quite fond of the fact that this site hosts stuff like the excellent Coil site *and* stuff like the Bedhead site. Essentially it demonstrates that you folks aren't tribe-minded geeks only loyal to one genre of music, but rather you're open minded enough to appreciate & support good music when & where it happens to spring forth.

This makes for a happy girl.

Anyway, just a site squink... I'm on a mac and your homepage is set with a grey (999999) background via an included stylesheet. I don't know if this was an accident or not, but it kinda luuks weird, eh, and it makes the links kinda hard to read, yupyup.

Oh yeah, and I also like the fact that Jon isn't a wuss and will rip people new assholes if necessary. Now that's just funny!!

Yay, you get the joke. Music is entertainment after all.
This website is entertainment.
Sorry about the home page issues, we'll have our technicians look into that one.

Subject: band archives

So sorry to hear the site is ending, as many others I use is as my first source for music information online. Do you know if anyone will be picking up all the archived material like discographys and image files?

I heard it from a Soleilmoon update and took it as gospel as they are usually a pretty reliable sorce for info.

I would love to hear it ain't so. please say it isn't so.

Perhaps I'm the naive victim of a late April Fools joke, as the message was sent out on April 6th.

Actually now that I read it again it does seem a little silly, Nell Carter?

Three things piss me off here:
1. It's kinda late to be responding to something from almost 2 months ago. Something we already retracted.
2. You didn't look on the website to confirm this was true or not
3. Soleilmoon are hardly the gospel and they reprinted our words without expressed authority and didn't retract it as they promised. Yes it was an April Fool's joke on our part but it was both a plagiaristic move and sheer irresponsibility on their part for not checking first.

Subject: Fantastik Planet

Hi there, I noticed that you had a review and some sound samples of Alain Goraguer's 1973 sountrack recording for "La Planete Sauvage", and I was wondering if you had this CD or LP for sale. If so, I'd be greatly interested!

We're still not a store.

Subject: Seeking Label Rep

I manage the Barnes & Noble music store in Crestwood, MO. I would be very interested in speaking with a representative from your label to coordinate in store displays and get information on upcoming releases. I would also love to get an instore play copy of the new Depech Mode cd, I know it will do very well at our location. I can be contacted at the store.

Open a copy, tell the regional manager I said so, give out copies to kids.

Subject: Cabaret Voltaire

Dearest Cabaret Voltaire: I want to co-produce your next album.

I've written orig lyrics for 5 YMO + 3 R Sakamoto instr songs, Chariots of Fire, & In Search Of tv theme. I want to use as musical guests: B. Nelson, I. Nelson, Y Takahashi, M Ure, G Numan, & Kirk Brandon (Spear of Destiny). Robin Scott (m) is already interested in this project.

Your best album is Drinking Gasoline. Your best song is Sleepwalking. Pls write to & work w/ me ASAP. Also send me your photo. After May 15, only contact me via airmail.

Love always.

Your true friend,

The world's best new wave music & historical film teacher & historian, +
good music producer
classic video rarities

My god, you are a fucking idiot. Cabaret Voltaire haven't recorded together since 1993.

Subject: What is it?

Today I saw small cd in a record shop.
And it seemed to have something to do APHEX TWIN.
Was it an APHEX's new cd?
The strange face cd."i care because you fuck" or something.
Tell me!

That would be V/Vm's HelpAphexTwin campaign.