a weekly digest from the staff of brainwashed
V04I24 - 06242001
Click here for other issues
SITE
people like us like matmos like spain
If anybody was at Sonar 2001 and has a video or audio recording of the PLU/Matmos set, Vicky Bennett is looking for a copy. Please get in touch if you can. Send any email correspondence on this matter to sonar@peoplelikeus.org.
new aranos collaboration from crouton
In case you haven't got enough from Aranos recently, a collaboration between Milwaukee residents Jon Mueller and Chris Rosenau will be released on Tuesday (June 26th). The disc "Bleeding in Behind Pastel Screens" features 50 minutes of new music, 7 new songs, and will be available from Crouton and hopefully in various stores across the world.
lpd classics available again
The first two in a series of ten LPD CDs on Caciocavallo are now available, reissuing the out of print Play It Again Sam albums. "The Golden Age" was originally released on LP in 1988, and when issued on CD included the three tracks from the "Blacklist" 12" single (also included on this reissue).
"The Crushed Velvet Apocalypse" was originally released on LP in 1990, preceded by the 12" single "Princess Coldheart", which is included as bonus tracks, as well a short track which never appeared on vinyl. Each cover reproduces Stephan Barbery's original artwork, and the booklets include Edward's lyrics to all the songs from the album.
coil's stuff back for summer solstice
In honor of the Summer Solstice this past week, all of Coil's Solstice/Equinox singles are available again on CD. Unfortunately there's only 400 copies of each, so if you missed them the first time around, here's your chance. Singles are available now from World Serpent.
c93/nww's bright yellow moon available w/purtle
The first ever-joint album by CURRENT NINETY-THREE & NURSE WITH WOUND. With lyrics written after David Tibet's near - death experience in 2000, and with music composed by C93 & NWW in the months following. Also featuring Michael Cashmore. In a full - colour digipak with liner notes by Tibet and joint design by Stapleton & Tibet.
A limited edition was produced with PURTLE, a free 4-track CD comprising alternate versions of tracks from the album, and a special varnished text overprint on the cover. These were offered for sale via David Tibet, and are no longer available from him. A small number are now available via World Serpent on a first-come first-serve basis.
c93/nww/heemann on Xhol Caravan release
Steven Stapleton, David Tibet & Christoph Heeman are delighted to announce the release of the 3CD set MOTHERFUCKERS LIVE by the greatest Krautrock group of all time, XHOL CARAVAN. Their three classic albums, ELECTRIP, HAU - RUCK & MOTHERFUCKERS GMBH & CO KG, two of which appeared on the legendary OHR label, are considered to be amongst the most extreme, mind bending, freeform psychedelia ever created. UNITED DURTRO, with the assistance of XHOL CARAVAN themselves, now release two beautifully recorded live shows from 1968 & 1969, one of which reproduces in its entirety the infamous FREEDOM OPERA, which includes a mesmerising expanded version of Donovan's classic SEASON OF THE WITCH. The other live show is a cosmic space - improvisation broadcast for German radio.
A bonus 20 minute CD completes this 3CD package has NURSE WITH WOUND, CURRENT 93 & CHRISTOPH HEEMAN covering their favourite moments from XHOL's wonderful back catalogue.
Full colour package, with full colour 12 page booklet, with striking psychedelic artwork by Babs Santini & Steven Stapleton, as well as liner notes by Stapleton, Tibet & Heeman, and reproductions of old XHOL posters and group photos.
OTHER MUSIC NEWS
foetus apologies
Apologies to all planning on attending the Foetus show in Cleveland on Sunday, 24 June, but the promoter (NOT Foetus) has decided to cancel the show. For refunds on advance purchase tickets, please contact the venue (Agora Ballroom) at 216.881.6911, or the promoter (Steve Spellman) at 216.225.5506.
We thoroughly regret this cancellation, but it was not the decision of Foetus or the booking agency (Easy Action International), and remains solely the decision of the promoter.
All hopes are that Foetus can return to Cleveland in the near future.
Best regards.
www.foetus.org
MUSIC IN BRIEF
ida, "the braille night"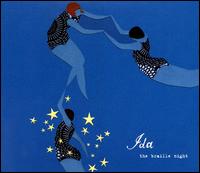 Don't let the sticker on the front steer you away, just because this disc might be 'outtakes' from their last album's sessions, in no way should it -not- be considered a bonafide Ida album. In fact I'm going to step out on a limb and say I even like this better than 'Will You Find Me' as it almost speaks more direct and honest, with less post-production coloring and more in-studio risks taken. Low on the pop songs and high on the personal stories, the opener "Let's Go Walking", along with "Arrowheads" and "So Worn Out" cut right to the chase while the delicate beauty of "So Long" and "Ocean of Glass" are nothing less than heart-melting. Whether it's the girls or the guys taking the lead vocal tracks, the pitch perfect melodies and harmonies are always strong. Typical Ida, right? But then there's instrumental improvisational gems like "Ignatia Amara" and "The Braille Night" that remind us Ida aren't just some of the better singers/songwriters around, but are also quite diverse player/composers. My fave track remains "Blizzard of '78," for both the power and drive but the sentimental historical value for a Bostonian like myself. Strangely enough the lyrical content of that track (listed as "Blizzard of '78") makes more sense to be named "The Braille Night" (listed as track 7, a bleak instrumental track which would be more suggestive of the blizzard that seized the nort east 23 years ago). Either way it's a mighty fine offering, which, as an 'outtake record' flows together better than many album releases by others. Now let's get that f'ing Insound tour support CD back into print. - Jon Whitney
samples:
sonna, "we sing loud sing soft tonight"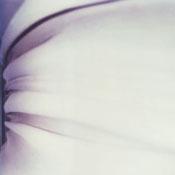 Sonna are addictive. Extremely so. After hearing the first track on this release, "The Opener," I immediately had to hear it again. And again. Five times later, I hadn't even heard the second track and I wanted more of the first. Bizarre. I'd never heard Sonna up until now, and I can say if this album, their debut full-length, is highly anticipated, I can see why. This is music you put on when you have work to get done that absolutely can't hold off on it any longer. In these songs you hear both the yin and yang simultaneously, so while working you are constantly stiumlated to finish your goal because it is necessary, all the while thinking about the doom of failure. It's a fascinating listen. A friend once remarked to me, "How can you listen to all of these indie-rock instrumental bands. They all sound the same to me." Recently at a party I hosted, I played Sonna in my room and he heard them, immediately remarking how different they sounded from all of the other bands I listen to. This is a testament not only to how unique Sonna are, but how easily one can grow to love them. Varied tempos, instrumentation, and levels keep the listener guessing, but not enough to think it a different band entirely. Tracks are on the longer side, but not too long that they bore the listener. I found the build on the second track, "Low and to the Side," to be one of my favorite moments on the record, as the cymbal crashes get louder and louder and longer and longer. Then they stop suddenly as the guitars play the last few notes of the song. And what little vocals are present complement the music wonderfully, adding to the charm of the record. The press release says this band will certainly grab fans of Tortoise, Papa M, Codeine, and Yo La Tengo. I couldn't agree more. I am a fan of all those bands, and now I'm a fan of Sonna. Worth a listen or twelve. - Rob Devlin
samples:
retina, "volcano.waves,1-8"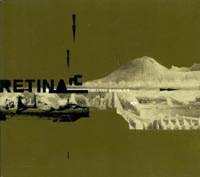 For those who first heard Retina on Hefty's 'Immediate Action' series and fell in love like I, a full-length is now readily available. While there's a sea of electronic piranhas trying to out-chomp each other in terms of experimentalism, in turn stretching technology beyond a listenable threshold, a certain amount of composition and structure has become compromised. Thankfully labels like Chicago-based Hefty have been focusing on releasing musicians who aren't necessarily pushing the boundaries, but doing an awesome job at the music they're doing. Retina's full-lengther pulls in some supersonic high pitched elements and swirls them up in an effective dub-influenced mix combining a wonderful serving of low-end bass, and attractive head-bobbing beats. Picture 90s-era Richard H. Kirk that doesn't bore you for 8 minutes each song or stretch far longer than an hour. Not coming clear yet? How about a true intelligent dance music act who at loud volumes causes uncontrollable hip and brain gyrations? Yeah, it's pretty damned cool. - Jon Whitney
samples:
BBE presents Jay Dee and Pete Rock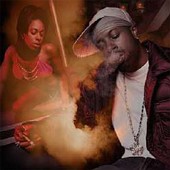 6 yrs ago Peter Adarkwah and Ben Jolly graduated from their legendary, free-form turntable exhibitions in London (known to include a mixture of brazilian grooves, hip-hop, funk, disco, techno and the like) to embark on a progressive mission. Their label, "Barely Breaking Even", has laced us with the rare jems of those genres and more since. The latest BBE releases, housed 'neath the "Beat Generation" umbrella, are no exception. Hold tight as I mention Marley Marl, Jazzy Jeff, DJ Spinna, and my personal favorite, 88 keys in the same sentence. Now imagine that same list to include King Britt, Pete Rock, and Jay Dee; then give them the freedom to do whatever they want. Sound sick? Well, the first two presents from this series are just that. Jay Dee's 'Welcome to Detroit' and Pete Rock's 'Petestrumentals' offer, rather, pave us a new direction in hip-hop, while raising the bar in production to a stellar level.
'Welcome to Detroit' is like a warm pot of gumbo, that includes a beautiful blend of raw emcee talent and dirty, minimal breakbeats, tweaked to perfection. Jay Dee successfully mixes R&B, Hip-Hop, and what can only be called Experimental, into a concoction that creates an infectious vibe leaving you wanting another. The opening track is a 5/4 masterpiece. Other highlights include 'The Clapper', a start-stop head nodder your rewind button had better be ready for, and 'Featuring Phat Kat', which does for obvious reasons. The kid is nice. This is definitely one to play for your friends; but don't let this album out of your sight, for it might disappear. With 'Welcome to Detroit', BBE has set a clear standard for quality product, and the second release from the "Beat Generation", composed by the Chocolate Boy Wonder, Pete Rock, is no exception.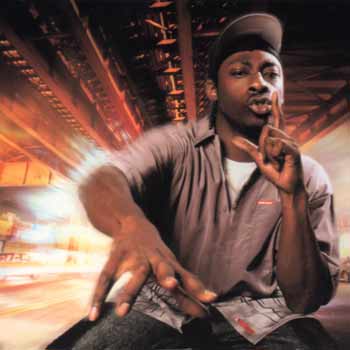 Pete Rock can be credited for creating the smooth, jazzy, downtempo feel, that others like Jay Dee are perfecting today. 'Petestrumentals' is like an educational pamphlet, detailing the proper way to construct an emcee canvas. It refrains from becoming a cluttered, "over-the-top" production effort, and leaves room for vocal compliments. For instance, 'The Boss' sultley shows his fine sample manipulation by initially using a simple piano loop for the songs first few bars. It then begins playing backwards, all in timely fashion. 'Play Dis Only at Night' takes the very familiar bass line in 'Check the Rhime' and almost makes you forget that someone else tried to use it previously.
'Petestrumentals' is a stark deviation from his prior solo release, "Soul Surviver", which included a guest artist on every track. This album only invites members from UN to grace three of its tracks, the rest are perfectly designed to allow budding emcees a chance at rocking a groove from the legendary producer. This album is yet another seamless fusion of Reggae, Jazz, Pop, Soul, Rock, Folk and Other for Pete Rock, making it an instant classic for your shelves. Those who purchase this record on vinyl will have the added pleasure of listening to it a 45rpms. My hopes are that this series will change the stagnant direction in Hip-Hop production today, where it seems as if every track is a remix of a previous Timbaland or Neptunes project. So far BBE is 2 for 2 and batting 1000%. Stay tuned. - Phil Dennis
samples:
spring heel jack, "masses"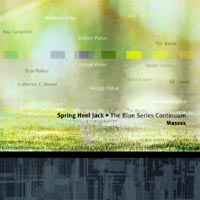 Those who have followed Spring Heel Jack's evolution from day one through last year's collaboration with Low and the Disappeared LP think they might have been prepared for what was next, right? Perhaps. Last year the Blue Series from Thirsty Ear surfaced with The Matthew Shipp Quartet's album, 'Pastoral Composure', this year Shipp and an extended family have been paired up with the former early drum 'n bass champions, Spring Heel Jack for the continuum of the Blue Series. While 'Masses' is a wonderful marriage of jazz instrumentalists with a tiny bit of electronic contributions, I somewhat question the SHJ label for the project. Perhaps it's political, perhaps it's there to try to introduce the SHJ fans to a more organic live sound than what the SHJ followers are used to. It's a blend of form and function: within the confines of ten tracks, there's a little bit of electronic noise, screechy horns, tinkling pianos, muted swing horns in sultry retro-art deco interludes, boppin jam sessions, and moods created for sadness, longingness and joy. Could this be the new direction of jazz? (Combining organic instrumental improvisationalists with established electronica tweakers?) Maybe not, but this all the while is an enjoyable listen and never drags on too long or becomes too obnoxious and must be turned off. - Jon Whitney
samples:
ZAMMUTO, "SOLUTIORE OF STAREAU"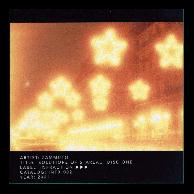 Nick Willscher is a New York City-based sound sculptor whose ambitious CD-R trilogy "Solutiore of Stareau" probably slipped beneath your radar last year. Well, don't worry, it did mine too. Now disc one is available as the debut release from Infraction Records, the new in house imprint of music retailer Riouxs Records, following up on the reissue of disc three as "Willscher" by Apartment B Records. This 70 minute continuous piece (indexed at the noticeable transitions every five minutes) is a fairly minimal, malleable mass of low volume sound. Tones and soft fuzz abruptly flicker on/off to give a cut-up pulse to the otherwise lukewarm haze. Unidentifiable fragments surface and sink helping to create an otherworldly effect. Meanwhile, a beautiful, recurring drone signature slowly swan dives in and out of a handful of tracks. But perhaps the most beautiful moment of all is the deconstruction that takes place within the final track, the previous hour plus gently fading from short-term memory in crackles and signal noise. Altogether it makes me think of what a Vladislav Delay track re-processed by Kurt Ralske might sound like: soundscape bliss, though, not quite as breathtakingly so as Delay's "Anima". Regardless, keep an ear out for this guy (as well as Infraction) 'cause he's definitely onto something. Zammuto has since appeared on numerous compilations and the drastically different "Full Martyr Status" remix EP is available for download from notype.com. - Mark Weddle
samples:
tujiko noriko, "SHOJO TOSHI"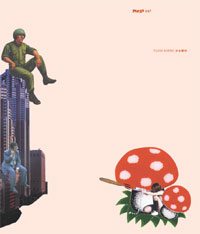 Bullshit bullshit BULLSHIT!!! Hey Mego scam artists, I'm calling your bluff. After falling for the Michiko Kusaki scam pulled by the cohorts over at Angelika Koehlermann, I don't believe the story this time. I refuse to think there's a cute Japanese drunk model making pretty music like this, suddenly discovered by Peter Rehberg of Mego at an art exhibit in Tokyo. Without a doubt, this is yet another balding Austrian guy who's as sick of making nerdy faceless, structureless glitch-boy ambient laptop fuckery as I'm sick of hearing it. Don't get me wrong, Tujiko Noriko, or whoever is behind this, has a strong starting album, with shiny melodies, matched by undeniably cute vocals and/or distorted breakbeats depending on which track. It's wonderful and captivating, and indeed quite literally a breath of fresh air, with orchestral samples amidst the piano sounds on the Japanese-titled fifth track. An organ melody, "Tokyo" opens the second half of the disc with a song which strangely reminds me of a Mark Eitzel b-side from the "Take Courage" 7"! From there, the sound gets somewhat tired, making me think the release of this was rather premature, pulling out all the strong cards a bit too soon. Noriko's voice falters out of tune and almost becomes unlistenable on "Girl Meets Boy" and struggles to recover on "Differencia." The rest of the disc never fully captures the energy from the first half of the disc but still ends quite gracefully. Boys with yellow fever would certainly fall head over heels for a disc like this. - Jon Whitney
samples:
We know that sometimes these CDs are somewhat challenging to find, which is why we have a community section which can be used to obtain nearly everything available on this site.
NEW RELEASES
MONDAY
Backworld - The Fourth Wall CD (World Serpent, UK)
Basement Jaxx - Rooty CD/LP (XL, UK)
* Coil - Moons Milk CDEP [reissue ltd to 400 copies] (Eskaton/World Serpent, UK)
* Coil - Bee Stings CDEP [reissue ltd to 400 copies] (Eskaton/World Serpent, UK)
* Coil - Amethyst Deceiver CDEP [reissue ltd to 400 copies] (Eskaton/World Serpent, UK)
* Coil - North CDEP [reissue ltd to 400 copies] (Eskaton/World Serpent, UK)
* Current 93 - Faust LP [limited edition of 300 copies on clear vinyl with numbered print and poster signed by Tibet and Stapleton] (World Serpent, UK)
* Current 93/Nurse With Wound - Bright Yellow Moon CD [previously a mail-order only release] (World Serpent, UK)
* Euphoria - Sweet Rain 12"/CDEP (Six Degrees, UK)
* Euphoria - Beautiful My Child CD (Six Degrees, UK)
Four Tet - No More Mosquitos 12"/CDEP (Domino, UK)
Gorodisch - Thurn & Taxis CD/LP (Leaf, UK)
Guignol's Band - Galdr CD (World Serpent, UK)
Home & Garden - Innocent: The Remixes 12" [mixes by Swayzak, Morgan Page & Gavin Froome] (Nordic Trax, Canada)
Mind Over Midi - Project 3 CD (Beatservice, Norway)
New Flesh For Old - Communicate 12" (Big Dada/Ninja Tune, UK/Canada/US)
Niederflur - Niederflur 3 12" (Minus, Canada)
Ovil Bianca - Love = Gravity CD (K-RAA-K3, Germany)
Panoptica - Panoptica CD [collection of four 10" singles release in the preceding four weeks] (Certificate 18, UK)
Pram - Somniloquy CD/2xLP (Domino, UK)
Squarepusher - Go Plastic CD/2xLP (Warp, UK)
Sutekh - Collaborations Vol. 1 12" [collaborations with alva.noto, Kit Clayton and Geoff White] (Force Lab, Germany)
Tim Tetlow - Cyrenic 7" (Planet Á, UK)
Various - EGO Live 1998-2000 CD [with Sutekh, Kit Clayton, Khan, Jammin' Unit and more] (EGO, Germany)
Various - K-RAA-K3 Label Sampler CD [with Janek Schaefer, Vote Robot, Pimmon and more] (K-RAA-K3, Germany)
Various - Nuggets: Luke Vibert's Selection CD/2xLP [collection of rare 1970s electronic music compiled by Luke Vibert] (Lo, UK)
Various - Operation Pudel 2001 2xCD [with Funkstorung, Mouse On Mars and more] (L'age Dor/Ladomat, Germany)
Xhol Caravan - Motherfuckers Live 3xCD [two discs of rare live recordings from this obscure Krautrock band, plus a third disc of cover versions of Xhol tracks by Current 93, Nurse With Wound and Christoph Heemann] (United Durtro, UK)

TUESDAY
Aranos/Mueller/Rosenau - Bleeding In Behind Pastel Screens CD (Crouton, US)
Attrition - Ephemera CD (Invisible, US)
Basement Jaxx - Rooty CD (XL/Astralwerks, US)
Bionaut - Lubricate Your Living-Room CD (Matador, US)
Marumari - Supermogadon CD (Carpark, US)
Q-Burns Abstract Message - Invisible Airlines CD/LP (Astralwerks, US)
Saru - Downtempo Dojo CD (Shadow/Instinct, US)
Squarepusher - Go Plastic CD/2xLP (Warp, US/Canada)
* So Takahashi - untitled 12" [repress of earlier release a new track - ltd to 500 copies] (Carpark, US)
Tricky - Blowback CD (Hollywood, US)
Various - Funeral Songs CD [with Raison D'Etre, Shinjuku Thief, Alio Die and more] (Release/Relapse, US)
John Zorn - Songs From The Hermetic Theatre CD (Tzadik, US)

This is simply this week's highlights from the NEW RELEASES provided by Greg and Feedback Monitor.
For a more detailed schedule stretching into the future, please check out the site,
since release dates can and will often change.
FOUR QUESTIONS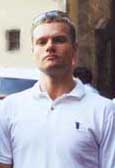 mathis mootz (Panacea, Squaremeter, Kate Mosh, Rich Kid)

Do you snowboard?

Did you ever snowboard?

Do you have long hair?

Did you ever have long hair?

pardon me........?
do i look like i ever snowboarded or had long hair?
i hate snowboarders, theyăre worst than surfers and i hate men with long hair, the longest hair i ever had was to my ears, no longer.
why??
strange questions, did you see a long-haired snowboarder looking like me? :)
later, mathis

Panacea will be appearing at the "10 Years of Force-Inc." show in NYC at the Brooklyn Anchorage this coming Thursday night, June 28th. Sold exclusively there will be the new Kate Mosh full-length CD. Also on the bill are Kid 606, Porter Ricks, SND and Thomas Heckmann. For more information check out www.creativetime.org.
Thanks to Fakejazz.
LINK OF THE WEEK
The last pages
Completely uninspired by this week's submissions, we've resolved to doing a special on The Last Page of the Internet. This one wants you to go outside and play while this one wishes you well on your life. Here we find the second to last page, while this one, which claims to be the very last one will offer you the option of closing the window. Who the hell knows when the first last started or the last last will end? Any suggestions for more exciting links will be gladly appreciated for next week.
THE WEEKLY CHART
spreading rumours
The rumor mill is kinda boring now, so here's some things to start spreading around:
Austrian rock singer Falco had to fake his own death to found Mego.
Matmos are straight.
Coil are planning a US tour with Tear Garden and Nurse with Wound.
Aphex Twin's Richard D. James really is Will Oldham.
Matt Damon doesn't bottom for Ben Affleck, it's the other way around.
Bjork is actually a sweet 45 year old housewife.
Thrill Jockey is talking with Universal about a worldwide deal.
Edward Ka-spel is thinking of leaving LPD, possible replacement singers include Justin Timberlake.
Andrew Mckenzie is in the process of becoming Andrea Mckenzie.
FEEDBACK
dialogue

Subject: staff feedback
you're all a bunch of fucking assholes!
noted, thanks
I would like to add that this is my personal opinion, not that of the company I work for. And, it was only based on the rude way that you seem to handle FAQ's on your website. I'm sure there's nothing wrong with you personally, and I'm sure that the webmaster only laid it out that way because being rude would be more "cool." So, I hope that no further correspondance will be necessary.
Okay first of all, let me tell you that you emailing me with one sentence saying how we're all a bunch of assholes coming from within your company email system says a lot, and you should be aware there are consequences for every action.
Second of all, to clarify your misconceptions, I am the webmaster for brainwashed.com, I own the place, I wrote most of the FAQ's on most of the web sites.
Third, I think you're probably confusing "directness" with "rudeness", I try to be as direct as possible because there's a lot of people who don't understand, even worse, people who think they understand but don't, and even more irritating is people who seem to take things personally and thus lash out like your note.
Nobody's trying to gain "cool points", the entire staff is a collective group of volunteers who are sharing their time, knowledge and collections for no commercial gain, simply because we want to exchange information.
If that makes us all a bunch of assholes, fuck you, selfish twat.

Subject: reflections
Recently bought a new release on the Constellation record label called REM NANT. It's great and all but does not last very long and as soon as you start getting into a track it finishes. I noticed that A Silver Mt. Zion are releasing a new album in the autumn can you put a date on the release, because I simply cannot wait? Another great album I also picked up is the first release by Mathew Herbert "Bodily Functions" this album will deffinately be in the running for album of the year. I like to describe it as a sort of mixture of aphex twin modern jazz and post rock sensibility. The singing is reminisent of Jessamine or Portishead but you can make up your own mind. Even if you don't buy it it's worth a listen. The best track is probably "You saw it all".
Thanks for the heads up, wanna become a contributing writer?
As for A Silver Mt. Zion release info, you'll have to take that up w/Constellation.

Subject: RE: Benvenuti!!!
No entiendo el mensaje!
Nor do I, my friend...

Subject: no justice
So right about the McVeigh execution. Justice was not served, he went down a martyr to all the fucks who believe the crap he did. In a far more draconian society, he'd have been stoned to death by the families of the people he killed.
Is this good or bad. I'm not sure. All I know is his execution was bullshit.
WHAT'S IN YOUR PLAYER?
Down in Frajel Rock
David Kristian - Beneath the Valley of the Modulars
June of 44 - Tropics and Meridians
Rapoon - Tin of Drum
Dead Voices on Air - New Words Machine
Masada - Live in Seville
Download - Effector
Orb - Cydonia
Coil - Black Light District
Herbie Hancock - Thrust

Someone who only went by the name of Frajel. He/she says, "I love your site, it's the first thing I check out on Monday."