kitchen motors presents "motorlab"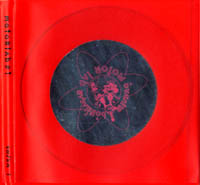 In 2000, the Reykjavik-based Kitchen Motors began a series of monthly events, featuring collaborations with various musicians and artists who would most often not be collaborating together outside of the live venues. The goals were to be somewhat improvisational, yet somewhat tied into each artist's discipline, while most importantly having fun. The curators documented these events and have compiled various moments onto two CDs now available through a combined release effort through Bad Taste. While it's not nearly like being there, these discs provide a good window into what is going on in Reykjavik. Abridged to anywhere from 9 minute to 27 minute excerpts, 'Motorlab #1' features four collaborations. The first up is a piece with music by Stilluppsteypa combined with text of Magnús Pálsson, pulled from a 2½ hour meditation on drugs, religion, folklore and banking to name a few things. Over the course of this track, the music varies from low-volume drones to broken electronics while the spoken voices are all in Icelandic. Next is a collaboration between the CAPUT Ensemble, Hilmar Jensson and Jóhan Jóhansson where a ten-piece wind and string ensemble was matched with electronics and processed guitar. The end result is a wonderful sound which could never be recreated by electronic laptop dronesters alone. The third track, "Junkyard Alchemy", from the Hispurlsausi Sextet was created through a somewhat orchestrated improvisation of sounds created from various items found in a junkyard. While the ideas sound interesting on paper, the recording isn't quite clear. Thankfully cut to under 9-minutes, you hear enough to get the picture that you really just "had to be there." Closing the disc is "Telefonia," a piece which was performed (or broadcast, rather) once every month at a Kitchen Motors event. Here, members in the audience were given a phone number to dial with their mobile phones and leave a message on a voice mail system, which would in turn send the audio through a computer, get processed and sent through the speakers. The loop effects created were interesting but as with the rest of the material on the disc here, the live experience was most certainly more entertaining than a ten minute excerpt. The audio was orchestrated by Curver and the software was written by Andrew Mckenzie of Hafler Trio fame.
samples: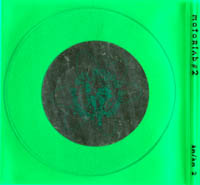 On 'Motorlab #2', the first collaboration takes shape of a miniature opera, based in "lullaby electronics" as described in the booklet. "Kasa" (translated as "Kitty") is scored and performed by Múm, with text written by Sjón and featuring a mezzo soprano and an actress who perform the roles of the outer and inner personna of a housewife in her thirties. The twenty minutes shared between them on the disc are undoubtedly the prettiest music on both discs, where the signature electronic tones Múm are known for combine blissfully with strings, sounds effects, the operatic vocals and spoken monologue. Next up is 26 minutes with music by the Apparat Organ Quartet combined with the shortwaves, morse code, radio buzz and other noise by TF3IRA. Each entity uses outdated technology, whether it's the music creators with old organs or the noise creators with the obsolete communication devices. The collaboration is well-organized and the elements of the live band crossed with low-fi electronicians can be somewhat remeniscent of various post-rock bands and instrumental Throbbing Gristle tracks. The last 15½ minutes come from Big Band Brútal, whose tracks were improvised live to Hugleikur Dagsson's "splatter cartoons" which were being projected for the band and audience to see. The first track is a rough one with screamy Yamasaka Eye like vocals while the other two are rather calm and sedated. Like the last outfit, the music is created of more conventional rock instruments, and would most likely appeal more to the instrumental and experimental post-rockers. Look out for a Pan Sonic/Barry Adamson collaboration for Kitchen Motors, scheduled for this month. - Jon Whitney
samples:
cex, "oops, i did it again" 12"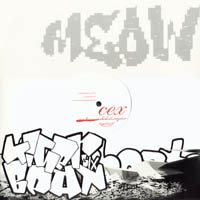 Childhood, adolescence, adulthood. As humans, some of the most noticable maturation into adulthood comes in the late teenage years into the early twenties. It's not so different when you observe the works of an artist - whether it be a musician, writer, painter, etc,... Most musicians aren't good enough to be picked up and noticed from a young age, but a person both as talented and fortunate as Baltimore's Rjyan Kidwell has achieved quite a bit of notariety for somebody his age. With only four new songs on side A, this 12" single is already showing an incredible amount of development as there's more focus on varied instrumentation, melodic structure, song development and sound processing. Samples are intertwined with well-defined beats without being comical nor cliche, guitars are used to drive the tunes without being fucked beyond recognition or oppressive. Landing in one of the four locked grooves on side a, the beats are bottom-heavy and the length is perfectly timed to not miss a beat. The B-side is a bit of a look back, with remixes from the last year's 'Role Model' by Electric Company and Team Doyobi. In addition, there's an edited excerpt of a concert at the Knitting Factory in NY last year, tossed in to maintain the fun characteristics of Cex music. Once again, four locked grooves grace this side, this time with less beats and more noises. Cex is becoming a charming young man. - Jon Whitney
samples:
BABY DEE, "LITTLE WINDOW"

Antony of the Johnsons served as a liaison between Baby Dee and David Tibet of Current 93 and now Tibet has brought Dee (as well as Antony) to the world through his own World Serpent distributed Durto label. "Little Window" is the debut and it focuses on dramatic voice and precious piano much like Antony's work and c93's "Soft Black Stars". Dee's voice, possessed of a husky lisp and some operatic tendencies, was an acquired taste for me the first few listens but the lyrics (included in the insert) immediately struck me as wonderful poetry. Prior to some online research, I assumed Dee is an effeminate male like Antony, but she is actually a post-op transsexual. Her life story is also otherwise fascinating having been music director of a Catholic church, a member of the Coney Island Sideshow and a performer on the streets of New York City and Europe in a bear costume on a giant tricycle with a harp mounted on the back! Somehow it all makes perfect sense. Dee's piano playing is simply elegant as she sings of beauty and hope with a gospel virtue. "Calvary" in particular takes me back to the Sunday mornings of my own childhood. "The Robin's Tiny Throat" is a clever conversation with nature while "Waiting" personifies the very nature of nature. A favored line in the former - "that same hand that flies a million dawns formed my tiny throat and wrote my songs. How could I not sing?" "The Price of a Sparrow" seems to shed light on Dee's relationship with her father and is further reflected upon in the extended lullaby of "What About My Father?" The disc begins and ends with solo accordion pieces accompanied by bird song and giggling children. Stunning. The more I listen to "Little Window" the deeper I fall in love with it. A launch party for "Little Window" will take place September 29-30 at Joe's Pub in NYC with performances by Dee and Current 93. And oh how I wish I could be there,... - Mark Weddle
samples:
prefuse 73, "vocal studies + uprock narratives"


Early in 2000, Scott Herren delivered a fine serving of organic multi-instrument post-Tortoise rock on his Hefty debut, "Folk Songs for Trains, Trees and Honey" as Savath + Savalas. Less than a year later, he surfaced with mayhem electronics as Delarosa and Asora for the "Blacksome" EP and "Agony" LP on Schematic. 'Vocal Studies' is the introduction of his hip hop persona, Prefuse 73, something he's been touring the country with and releasing limited runs of 12" singles. Here, Herren flexes his muscles as a one-man wrecking crew, pulling in deep grooves, broken beats, melodic samples and just enough electronic glitchery to make it listenable. It's a mishmosh of influences however as elements of smooth low-end grooves, sneak in between the bombastic beats The disc opens with a bit of hip hop radio scanning and the cut up collage madness begins. Guest appearances are made from rappers Mikah 9, Rec Center, MF Doom & Aesop Rock and even Sam Prekop. If you were a fan of the Deltron 3030 Instrumentals but wanted a little something more but not an all-out guest fest, this one's for you. Once notable producer/musician types like U.N.K.L.E., Bomb the Bass and Khan have destroyed their street cred by flooding albums with a different guest on every stinking track, and in turn minimalizing the quality and importance of the music itself. Herren's not only got a proven talent as a musician and producer, but is smart enough to know at which point is enough to make it great without overkill. The disc is just over 50 minutes and is truly a fabulous trip, well-equipped for those summer drives with the windows down and the music loud. - Jon Whitney
samples:
"tigerbeat6 inc."


Gosh, it only seems like last year the 19 yr old kid from San Diego was peddling his compilation with his friends. Hey, it was the beginning of last year! _Almost_ two years later, Tigerbeat6 offices have moved to San Francisco, racked up about 20 releases (and a good amount of press) through various old friends and vicious young upstarts. Taking form of a double CD release, 'Tigerbea6 Inc.' celebrates the incorporation of his booming young enterprise with 44 fresh new hits from a couple old cronies like Lesser, Pisstank, Pimmon, Electric Company, Goodiepal, Twerk, Steward, DAT Politics and Blectum from Bledom along with some fresh new faces like Stars as Eyes, Geoff White, Joseph Nothing, Com.A, Gold Chains, and many others. While Kid's music has taken a recent turn for the serious, with the last couple releases on the chin-scratchy Mille Plateaux, he's not lost his feverent energy for fun stuff. This collection never drops the ball and jumps quickly from the cordial opener from London's Gamers in Exile to entertaining bits like Cex's staged award show antics, Joseph Nothing's blatent disregard for copyright, the rockin proto-pop mastery of Sonic Dragolgo, the too-cute Japanese singer Noriko Tujiko, the funky retro of Gold Chains, hypnotic pulses and loops of Languis, answering machine message by Max Tundra, or Frankie-sampline Steward,... And that's just the beginning! Skip out on tennis camp today and go demand this at yr local record store. Get one for your younger sister who likes terrible music too. - Jon Whitney
samples:
MICK HARRIS & AMBRE, "DYS"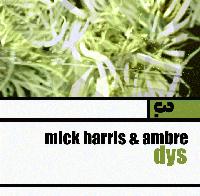 This is the final installment of the Hushush 'Threesome Series' involving Ambre (members of Snog and Imminent Starvation among others), Mark Spybey (Dead Voices on Air) and Mick Harris (Scorn). "Dys" pairs Ambre and Harris with Harris in the driver's seat weaving together the samples from Ambre into 5 tracks over 48 minutes. The sound is similar to the textured, ambient headphone mindfuck of Harris' Lull project and the more sinister surrealist moments of Nurse With Wound. The moans and groans of minimal drone are peppered with stereophonic sound events and effects, often in sudden outbursts. It's all very atmospheric, if not dark and cinematic, devoid of discernible voices, beats or easily identifiable samples and often seemingly without structure. A few of the more uniquely interesting bits are in "Ome" with its brief sub bass loops and electronic leaf rustling and in the dense beginning of "Algie" with what resembles roller skates on a rain slicked sidewalk. Unfortunately, I find "Dys" emotionally ineffectual. Plenty of interesting sounds and changes, but it more or less goes in one ear and out the other. It's just not staying with me like so many other similar works have. But despite going out with a bit of a whimper, the Threesome series was overall a varied success. I just prefer Ambre/Spybey "Sfumato" and Spybey/Harris "Bad Roads, Young Drivers" over this one. - Mark Weddle
samples:
"kitchen"


Do some noise makers seem to have everything but the kitchen sink? Manchester's noisiest CD-R label www.pigdogrecordings.com has spewed a disc over the grubby tiles that has not only the sink but all the other utensils and fittings slamming and clattering away and mixed down to hard drives. Inspired by Banana Yoshimitsu's book 'Kitchen', four noise-smiths each deliver lengthy constructions made from quite likely the most ominous sounds to emanate from cookery ever recorded. Anaphalaxis chase a bee swarm stuck in the drain whilst hot fat gets poured down the plughole. Then the poor old bees get mashed in a liquidizer, and things get bubbly for a bit (warning: do not drink). This leads to a cleaner, more efficient kitchenette after the white noise whoosh repairman calls. The housewife's bleach isn't enough to shift Drozophyll from the drains, where they lurk rattling manholes and teapots and hammering on the metal piping, in what might be mistaken for homage to early Neubauten. This might be made on a computer, but the primitive rhythms sound as corrosive if comparatively clipped. Can they really be playing the spoons? Ominous stereo panning occurs latterly. 13th Hour make like Digital Hardcore beats stuck in winter molasses, taking a slow morning to drip onto cold porridge. They do not like their porridge cold, hence the malicious atmosphere and the tortured shards of breaking glass in slo mo that rumble over the massive doom beat. Something crawls across the kitchen tiles... With all the windows shattered and the wind howling in, Phroq is left to flutter about in the breeze trying to make a nice cup of tea. But its no use because by the end of it the metal teapot's been hammered to hell and all the cups are broken, so he just leaves the taps running and floods the feedback scream beast out of hiding and fries it on the stove which is thankfully still working even if it makes a bit of a squeal. - Graeme Rowland
samples:
PHROQ, "PHROQ PLAYS SLEEP"


Phroq has his own release on the same label, featuring another three long looping post-industrial noise collages, which are slightly more carefully composed than his chaotic onslaught that closes the 'Kitchen' compilation. The most amusing is the closing soundtrack to an experimental Japanese sex film 'Pudding, Pudding' with much echoing orgasmic cooing and sing song speech samples set to slow murky beats with occasional tastefully judged appearances from our old friend white noise. The one in the middle mixes up painful sine tones with monochrome clicks and deep drones and isn't funny at all, especially when it speeds up and drops a big old lump of raging noise on the carpet. The epic opening shot is so deadly serious that it calls itself 'Music for Photoperformance'. My racist moron neighbour downstairs could howl 'Dat's not music' til his cow comes home but music is only music to a receptive mind, and to have a receptive mind you need to have a mind in the first place. Anyway initially the photo performance music has some simple piano motiffs underpinning the scissor bag rustle and incessant throb, and field recordings cut in and out before the one fingered piano of doom holds sway yet again. The repetitious sound of a camera shutter recurs and some French shouting echoes before it all gets mashed into a monotone chug that stops abruptly to let little birdies sing in the distance. Then everything builds to a camera rewind piano slam finale. I suppose it's quite likely Phroq has heard Nurse With Wound and Ryoji Ikeda at some point. - Graeme Rowland
samples:
dianogah, "Old Material, New Format," "As Seen From Above," and "Battle Champions"


This week I am spotlighting two bands that are currently in the studio working on their new releases by looking back on their back catalogs. I finally rounded up dianogah's first proper album, "As Seen From Above," recently, thus completing my dianogah CD collection (they have a few 7" singles I've yet to collect, but soon...). dianogah, named after the trash compactor beast in Star Wars - but with an "h" added to avoid copyright issues, I imagine - are a three-piece rock band comprised of two bass players Jason Harvey and Jay Ryan, and drummer Kip McCabe. This makes for an interestingly melodic sound for primarily low-end instruments. Yes, kids, this is instrumental indie rock, but with a far more impressive range then you might expect from such limited instrumentation. The name is certainly fitting, as the music pulls you in seductively, but has a punch to it that you'd never expect. My first exposure to dianogah was their track on the fantastic "Reach The Rock" soundtrack, "Dreams Of Being King." Having also seen the film (worth it only to see how the soundtrack is used, mind you), the song is perfectly placed, underscoring the sole "moment" in the whole piece.


I immediately had to hear more from this band, so I purchased their first CD release, actually a compilation of their first singles called "Old Material, New Format" on My Pal God. I slipped it into my CD player, and waited for that melodic glory to come out of my speakers. Sure, it was there -- for the first few seconds of the first track, "One Hundred Percent Tree." Then: vocals. Not very good ones, either. Drowned in the mix, and more spoken than sung, the vocals by Jay Ryan seemed awkward when paired with the music. Or they would, if the music was on the same level of "Dreams Of Being King." This was dianogah at their early stages, and it showed. After repeated listens, though, now the songs have a certain charm to them. It's like enjoying Mogwai now for what they are and do, then listening to the awkward loud/soft missteps of "Ten Rapid." It's got its moments. Next in order of release is the proper album "As Seen From Above." This was certainly closer to what I expected to hear. Driving, intertwining basslines, stable and firm drumming, and little variations that build and strive to a stunning climax. Yet another band that appreciates that the silence and breaks in the song are just as important as the moments where all cylinders are firing. "What Is Your Landmass?" thumps right along, before settling into the cymbal-crashing tirade of a finale. Still there were vocals, but they seemed to have improved over the first release (go figure). Jay becomes more confident with his voice, reaching a delivery half They Might Be Giants/half The Inbreds.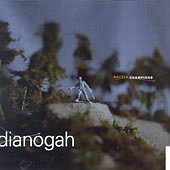 Then there is their second full-length, released after the "Reach The Rock" soundtrack, "Battle Champions." My god. The dream is fully realized on this release. dianogah occasionally record with other musicians, releasing the results as "Team Dianogah" releases. This time, they add to their own sound, augmenting it with guitar and piano. From the second track, "At The Mercy Of The Mustang," I was hooked. Steve Albini just lets the boys rock out, and doesn't affect the release at all, leaving us with the driving rhythms and gorgeous melodies that make "Dreams Of Being King" pale as Willem Dafoe in "Shadow Of The Vampire." The album's centerpiece, "Indie Rock Spock Ears," is playful and poignant, starting off slower than most dianogah, but building on right into an accomplished groove and great interplay between the bassists. Lovely. There are still vocals on a few songs, but they're no longer as jarring, and actually complement the music well. I would recommend "Battle Champions" to anyone who likes great instrumental indie rock. If you like that, move your way back. Also look for a new album next year. There's a lot to be discovered under the surface... - Rob Devlin
samples:
Wheat, "Hope & Adams" and "Medeiros"


Amazing what can be found from just surfing around on occasion. A friend who is a huge Beulah fan once asked me to look at their label Sugar Free's website, and see what other bands recorded for the label. "Any label that would sign Beulah has to have other good bands," he said. He couldn't have been more right. We listened to a few samples from Wheat's second album, "Hope & Adams," and we were hooked. It doesn't hurt to have the involvement of Dave Fridmann, mind you. The Frid-mann has the ability to bring out the best in every band. A great fan of his work with The Flaming Lips and Mercury Rev already, I knew this would be a great release and ordered it immediately. What I got blew me away. It's crafty pop with a primary message of loss, whether of love or youth or what have you, with the standard bass/drums/guitar/vocal formula. Thanks to Fridmann, however, the band plays nicely with electronics, bringing out a fuller sound with the beeps and whistles. Well-placed piano lines on "Don't I Hold You" and "Body Talk (Part 1)" bring more strengths to the table. Wheat will never have to worry about becoming tired: there's so much they can do to throw you a curveball.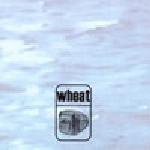 Being fond of this CD, I decided to give their first, "Medeiros," a run. Missing is the Fridmann influence, but the songs are still there, along with a healthy dose of nerves. Scott Levesque's vocals are more echoey and subdued, bringing to mind the feeling that he's still not comfortable with that role in the band. Songs like "Summer" and "Girl Singer" impress with their picturesque lyrics and directness (sample lyric from "Girl Singer": "I believe I'm touching you, 'specially when I'm fuckin' you, but you're a little on the tenative side"). Some keyboard appear now and then, but the album works best without them, as opposed to "Hope & Adams." Both good releases, and well worth trying out. Look for their latest, "Per Second Per Second Per Second Every Second," also with the Fridmann influence, this fall. - Rob Devlin
samples:
the mad capsule markets, "pulse"


There's been quite a little bit of hype about this Filipino trio going around in certain hardcore and 'alternative' circles lately and it's only going to get worse in the months to come, so before you start throwing your hard earned pennies out the window, listen to the short sample below and you'll get the gist of their entire sound ? Atari Teenage Riot? Meet Green Rage Against the Blink-182 Korn Day. Pure crap for the now generation. - Maurice Underwood
samples:
nic endo, "cold metal perfection"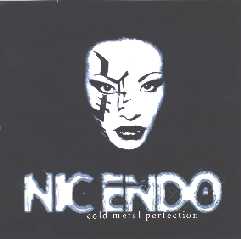 As part of the burgeoning Fatale movement which is ""a force against the male-driven music industry and its great heroes" Nic Endo has released an electronic work of great scope here. I'm not really certain how political / feminist messages are contained in the bleeps, squiggles and beats of this instrumental work but I'll leave that to the armchair pundits to squabble over. A far cry from the Massona/ Haters scree of her first EP 'White Heat' and more a continuation of the spacey, removed feeling of the eponymous EP as She Satellites here Endo takes off from that platform and adds 80's electro-styled keyboards, casio drums and a variety of samplings from pop culture staples. The disc's highlights are many ? from the Bauhaus beginning off 'Man Eater' which quickly changes into a poppy, Kraftwerkian number to the lost in the ether feeling that 'The Program and the Brides' gives off, this discs pleasures are many. The structures run the gamut - your usual music concrete, free jazz improvisations and tribal rhythms all processed through Endo's sensibilities and lo-fi equipment. Also included is a video for 'White Heat' which is the first time I've seen pure noise feedback being marketed as pop music ? hot chick in leather bra and fishnets and everything. Easily worth the price of admission. - Maurice Underwood
samples:
stereolab, "captain easychord" ep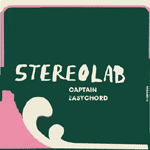 The 'Lab are back and boy do they love The Beatles (well, they're really ripping off George Harrison's "When We Was Fab" from the 1980s, which is much lower on the cool-meter). Actually, it's rather nice that they're song-based again as opposed to the overtly wanky qualities of their last few releases. The faux-country acoustic guitar noodling and pedal-steel solos kill all enjoyment of this song started in the first minute. Track two, "Long Life Love" might as well be a stoned out version of the first track: it's slower and almost twice as long and melodically and structurally begins almost identically. There is a prettiness factor but it's not enough to make it a good song, plus Pram do it ten times better these days. The third track, "Canned Candies" sounds like a nod to an unreleased Mamas and Papas Christmas outtake combined with chiming vibes, flute and la-las from 'Dots and Loops' while the last track picks up the energy but doesn't provide anything catchy to leave me with. Sadly I feel the group's seriously got themselves in a rut, using the same producers for the umpteenth time in a row, coupled with the strong feeling they have inhaled so much pot they can't write a good song any more. On the other hand, I might be a bit too critical on an EP of songs which didn't make it to the album. (Or perhaps too grouchy about spending $10 on four crappy songs.) There was a time and place where I thought this band could do no wrong: a minimal amount of instruments wasn't a hinderance to their abilities to make something magical and catchy. Their current sound may have a lot of shiny ornaments, but at the roots are rather empty songs. The band has become what they were seemingly anti in their beginning days: they've traded in low-fi for high fidelity low-distortion recordings. They once were trying to say they weren't 'adult oriented' or 'M.O.R.' but they're now primed for elevators in shopping malls. I haven't heard horns like this since Chicago's "If You Leave Me Now". This EP is out now through Duophonic in the UK and preceeds the full-lengther due next month. Start twirling your finger. - Jon Whitney
samples:
We know that sometimes these CDs are somewhat challenging to find, which is why we have a community section which can be used to obtain nearly everything available on this site.