fischerspooner, "#1"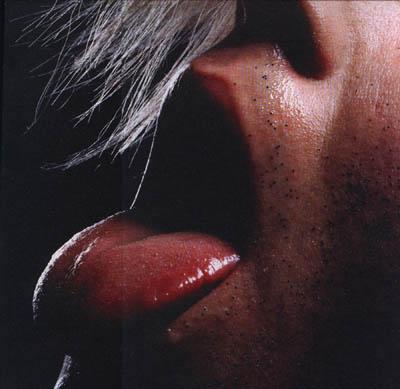 Picture if you will, Gary Numan crashing his car into Fad Gadget's new building. While their debut release follows in the vein of tons of other new electro artists (see Adult, Le Car, I am Spoonbender, and G.D. Luxxe), something about FischerSpooner reaches deeper than the aforementioned. While the Ersatz crew prides themselves on sterility and acute repetitive execution of their concept from release to release (Nikola's photography, screen printed road-sign looking icons for band logos, etc), Fischerspooner's presentation is lush, sexual, and beautiful. From the suggestive sleeve art of a man's face covered in poppy seed-laden cum, to the inside of the gatefold with burnt skin and meat, peeling makeup, and glitter. In addition, there are full-color prints on an almost textured cold-press rough sleeves, while each record label is also in full color, and featuring pictures of the cover star with tubes, wild hair, floating underwater or in the air.
The music is not a far departure from our newest new-new wave of electronica. The beats are steady and consistent, the kick and bass deep and rattling, without disorienting breaks or expected junglist-tweaked cymbals. The vocals are what really stand out here: male and female singers who are, without a doubt, singing. No radio static effects, no drone. It's like Section 25 or early Wake backed by the women of ESG or 52nd Street. The sexual overtones are present throughout, more or less suggestive with the use of heavy breathing and whispered vocals that become part of the orchestra and dragged out with the constant use of vocoders. On the track, "Invisible", deep inhaling and exhaling open the song, rattling speakers as if he's blowing in your ear. The last exhale is dragged out deep into the mix as the beat kicks in, returning later as the end trails of verses, like a Jesus and Mary Chain wash. The track reaches a pregnant pause half way through, teasing with a kick in time before returning at half the speed, with deep and breathy vocals. The effect is like continuing to fuck after stopping to catch your breath.
Another great track is their first single, "Emerge", which is available for download from their website: www.fischerspooner.com. "Emerge" would probably more closely document their style and be a proper comparison to the remainder of the albums contents (save the sad and looming "Tone Poem" and the cover of Wire's "The 15th") and could safely be the bands statement of purpose: "sounds good, looks good, feels good too". (Emerge was remixed by Adult, and is available on the "Emerge Remixed" 12" also on Gigolo.)
Their live performance has been described as rather over the top —more a rock opera and less a static "stand behind the equipment" electronic show. Check the site for more info. Different and addictive, nostalgic and new, Fischerspooner is highly recommended. - Gibby Miller
samples:
phoenecia, "brownout"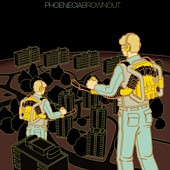 After a few singles and compilation appearances, a full length from the Miami-based duo of Josh Kay and Romulo Del Castillo has finally surfaced. The dark, glorious sounds strike up imagery of being in an underwater bell, sharing the space with numerous swimming creatures. Ambient soundscapes color an otherworldly scenery, with melodies providing a gloomy yet peaceful feel to that land. Never for once do the ambient moods sound boring, however, as the bright melodies often become one with the rhythms. Other unfamiliar sounds merge with heavily blurred and filtered beats, constantly in a state of change. The patterns they make with them are original and catchy, and change often enough to keep your dancing fun. After bring disappointed with the Takeshi Muto, I was a little wary about getting this record, but after many listens, I'm amazingly pleased. Fans of their other releases might be a little struck by how much the duo has matured into creating a collective full-length concept. - Brad Payne
samples:
lesser, "mensa dance squad"


The overuse of the term "IDM" is increasinly irritating, given it's quite rare any of the stuff lumped into that category is intelligent, dancable or even music for the most part. Hence, the appearance of this, a 41-minute auditory reaction from everybody's favorite San Franciscan electo jester. When I hear the title, "Mensa Dance Squad" I picture a crew of super nerds basing dance moves on formulas and equations. One of the ironies of the Mensa organization is that members simply test well and have to pay for their membership status, much like the "IDM" category, it's all a bunch of bullshit. This is appropriately priced as an extended play single, as it's not got the conceptual ties like Lesser's last full release, 'Gearhound'. Hit play on the compact disc and instantaneously you're flooded with a perfect score for getting trapped inside a video game machine on the fritz. The first six tracks are all choppy stuttery post-gabber 1-2 minute songs, with title variations on "Mensa", strung together nearly seamlessly. Is this intelligence or is Lesser just taking the piss outta the scene? Either way the tracks are fun, incorporating various elements of prettiness, static, signal noise and goofiness. The next three tracks are all new stuff, tied together with appropriate crossfades, but clearly distinguishable from each other, the first being a vigorous energy burst, the second being a subdued cleaner melody, the third being a rough abrasion not entirely unlike moments off the 'Constant Shallowness' CD from Coil. The disc is rounded out by the CD appearance of Lesser's track from the European tour split with 606, "Epic Act/Awful Way to Go" (which shreads that obnoxious Faith No More track into little pieces) and a 9+ minute "Mensa Dance Squad" gabber-dub remix from 606 himself. - Jon Whitney
samples:
Unwound, "Leaves Turn Inside You"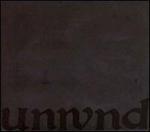 It's always fascinating to look back on a band's recording catalog and see how much they've changed since those early days, especially when they put out a new CD that's superlative to anything they've put out. Unwound used to have a reputation as a Sonic Youth rip-off, using guitar distortion and minimal vocals and building to an overpowering crescendo. It was almost dadaist in design: noise for noise's sake. To hear a band that used to attack their instruments as much as they attacked basic song structure forego most of that tradition in favor of haunting melodies neither abrasive nor pedestrian is impressive. True there are moments of noise, and these songs can really crank it up a notch. But most of the noise has been relegated to atmospherics, and the songs have a more definite structure this time around. Justin Trosper really seems to have grown into his voice, as well, and the double-tracked vocals in areas are really quite lovely. "Leaves" is an ambitious set, containing two CDs of new music with multimedia content. The multimedia selections are music videos of a sort, for "RadioGra" on CD1, and for "Scarlette" on CD2. The "Scarlette" video is animated, where the "RadioGra" video is compiled footage of whale rescues. In either case, the music is entirely appropriate for what you're seeing onscreen, the way good videos should be (if there are such things). Overall, "Leaves Turn Inside You" is a pleasant surprise, packed with a lot of punch. If you've hear Unwound before, but haven't been listening for awhile, it might be a good idea to try this release out. Trust me: you will be impressed. - Rob Devlin
samples:
HOCHENKEIT, "omu4h 4aholab / 400 boys"


Portland-based Hochenkeit's second album "omu4h 4aholab" (which is apparently a transliteration of the Mayan phrase "400 boys") is a collection of space-rock jams that fall somewhere between early live Pink Floyd and Amon DÙÙl II. The album opens with "Seen," a mellow track that builds a very Middle Eastern inspired groove around crashing percussion and a Harmonium drone. The Pink Floyd influence on the band shows through "Two Fish Kissing," this time with a rather Indian sounding drone and Turkish mandolin. The drones cease temporarily during the opening of "To Be Born Drunk and Die Dreaming," which builds and twists not unlike a rather funky ragga, each member of the band soloing here and there until a screaming wall of noise has been built. The funk vibe continues into "Give Them To the Ants," where a groove is formed and Middle Eastern touches are improvised over it. "400 Boys" is the first of a pair of fourteen minute jams that close the album. It is, for the most part, a series of drones by guitar, Harmonium, violin, and sax, with the occasional appearance of cymbals. The song goes on a little bit too long, though. "Please Turn Out the Sun" finishes the album nearly where it started, with Middle Eastern percussion and a light drone. It builds in a way that reminds me of the first Godspeed you black emperor! album, methodically adding drums, guitar, synthesizer tones and sampled speech; the guitar and Harmonium eventually take over and the song suddenly becomes a depressed post-rock jam. Finally, the drones and percussion from "400 Boys" return for the last few minutes of the track. What Hochenkeit do with the space-rock sound is nothing short of beautiful, and they do it without poorly repeating the 70s like many of their contemporaries. - Andrij Kopytko
samples:
maximilian hecker, "infinite love song"


Berlin's Kitty-Yo label continue their obsession with proto-pop with the introduction of Max Hecker on this brand new 7"/CD single. On the title track, the lush production, catchy tune and uplifting melody is quite infectious by the time it reaches its climax, the text is almost painfully repetitious. Almost the same can be said for the second song, "White". A rather dull verse goes nowhere, the vocals are so boring they need overprocessing, but the chorus is still somewhat emotionally charged. Getting there is not half the fun but the destination is mildly rewarding. Definitely worth a couple bucks, but not the price of most import CD singles. Hecker's got something, but it's still in development. Give him a couple of years to begin wooing the worldwide audiences. Disgustingly enough, I find these songs stuck in my head long after they're over. He must be doing something right. - Jon Whitney
samples:
FRANCISCO LOPEZ & ZBIGNIEW KARKOWSKI, "WHINT"


It comes to you in a plain plastic jewel case. Then again maybe it doesn't, as there are only 954 of these double CD's from Lopez' floating label, Absolute. This release, facilitated by London based label Touch, brings together one long piece from each composer, constructed with only white noise as a source material. Karkowski's massive rumbling slow motion hurricane force white disc is the more immediately impressive of the two. With only white noise to manipulate, the soundfield is perhaps rather monochramatic, but there is no lack of action and the brightness and contrast controls are spun to their extremes. It starts out deceptively quietly and rises to a floor shaking crescendo before abruptly cutting off. Slowly high sonic swooshes pan from speaker to speaker. It continues with variations on these effects, and the dominant elements are a fairly constant deep bass drone and ever shifting mid to high end controlled bursts of noise. About halfway through it rises to obliterating whiteout, before the hurricane shifts to the calm eye for a while, with just a low pulse shadow left. Then slowly the whirlwind picks up again. Experience all the fun of an avalanche from the comfort of your armchair!
On the black disc, Francisco Lopez latterly takes things to minimal extremes with such low level white noise splinters and burnt out cold silhouette drones they're almost beyond perception. It starts out with a low level rumble like a busy motorway polluting the air in the distance. Suddenly the cars are driving right under the floorboards and smoke comes rising through the cracks! Soon the room is choking. Lopez seems more content to let the same pitches drone away for much longer than on the comparatively teeming Karkowski piece, minutely dabbing more and more black into the sound picture. Your mum's vacuum cleaner never sounded so good! Around twelve minutes in there's an abrupt cut off and the listener is dropped into Lopez' realm of microscopic sound shadows that redefine the word 'ambient' (could it be 'nonbient'?) and have the ears straining as babies howl, birds twitter and motors rumble outside. Six minutes later, gas leak hisses begin and careless matches are struck and blowtorches scorch the walls, then march rhythmically out the door and into the city, razing everything in their path. They fiddled with computers whilst the world burnt. - Graeme Rowland
samples:
M2, "Parsec"

Parsec: A unit of astronomical length based on the distance from Earth at which stellar parallax is one second of arc and equal to 3.258 light-years, 3.086 × 1013 kilometers, or 1.918 × 1013 miles.
Parsec is probably the spaciest release yet from Panacea's Squaremeter (m2) guise. Pulses and beeps drive the rhythm as Panacea still sticks to his guns, keeping the music basic, machine-like, anti-human and anti-software. It's almost as if the absence of sound takes center stage on this disc, since long delays and echoes are seemingly more prominent than the sources which were used to create them. While 'Parsec' is a stretch from the first couple releases on Ant-Zen and Mille Plateaux, the music isn't much different from the last year's "Kopyright Liberation." However, Panacea still utilizes various obscure KLF spoken-word samples intertwined with creepy science fiction influenced themes. Since that was a limited vinyl-only release, chances are you don't own it. New additions to the mix this time around include Middle Eastern-sounding vocals, analogue static and buried breakbeats. This disc is ideal for very loud volumes with all the lights turned off. If I didn't know Panacea to be straight edge, I'd swear this music was made for illegal hallucinatory experiences. - Jon Whitney
samples:
needle sharing, "my kind came first"

Also out on Hands right now is the full-length release from Panacea's boy-toy, Needle Sharing. If 'Parsec' was the soundtrack to the creepy space station which has fallen out of the Earth's orbit into a perpetual drift, this album surely can provide the music for the attack by alien life forms which surely signal the impending doom for every crew member. Needle Sharing is clearly part of the aggressive, dark drum 'n bass movement that flies angrily in the face of the lighter stuff. (I could swear he's sampling punch sounds from cartoons, tv and movies!) Hence, you'll often find him at many anti-candy-raver events like the recent Fuck Parade. Needle Sharing's energy is fierce and unbridled, but his aggression could use a little more direction if this is to be album-worthy. While this stuff could work wonders in dark, hot clubs with loads of sweaty kids, I feel the music should be more crafted for listening at home, car or elsewhere. Of course, if you're looking for a bloody all-out brawl of electronic aggression and noise, this has got your name all over it! - Jon Whitney
samples:
ILLUMINATI, "ILLUMINATI"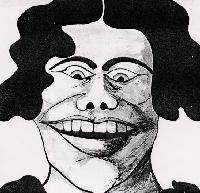 The follow up to the excellent Laboratory Series One compilation, which set the scene pretty well as far as new experimental music in Manchester and nearby towns and hovels goes, is a 20 minute EP from Planetsounds main man Dave Clarkson. He used to drum for the rock freak out combo White Cube which also included notorious nutter Lord Mongo amongst its ranks and has more recently been spotted on stage performing with the fluid and inventive Triclops collective. Under the guise of Illuminati he shows off the computer music side of his multiple sonic personalities.
The opening track 'Constantinople' is based on a loop so long it gives the illusion of a shifting, explosive electro-acoustic piece, with big rumbles and panning whooshes so beloved of many composers with French names. 'Winter Fire' couldn't be more different, with a slowly strummed aquatic guitar underpinning some mashed speech gibberish. Hertzlow is a quick burst of noise that's so short you can download the entire track below. Argenteum Astrum is a rip roaring bubbling industrial technoid concoction that'll get your bowels moving whilst its creator chuckles, and I'm kind of regreting not making a sample of it as it's turning out to be my favourite track. The final track 'Seaghost of Snape' seems to mash up bits of all the other tracks over a rising three note synth figure that wouldn't sound out of palace on a mid period Autechre record, although that's the only similarity. Want another lazy reference? Well, if you like Throbbing Gristle's '20 Jazz Funk Greats' you might also like this. - Graeme Rowland
samples:
Superdrag, "In The Valley Of Dying Stars"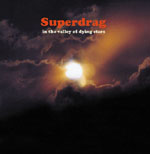 Formed in Knoxville, TN, Superdrag released a few singles and EPs on Darla and Arena Rock before signing with Elektra Records to release their debut LP, "Regretfully Yours." That's the one with their big "Buzz Bin" hit single "Sucked Out." It was a bit of a fright, really. John Davis, their gregarious frontman, screaming at what seems to be beyond his register, "Who sucked out the feeLANG?!" This was rawk. No wonder Elektra went after them. Their next record, also on Elektra, "Head Trip In Every Key," showed the band maturing into a more melodic, grounded sound, while they still had their Kinks/Beatles/Romantics power-pop moments. Ultimately, though, super stardom escaped them, and they returned to the studio after a headlining club tour to start work on their follow-up. Elektra had optioned their next three releases, and were eager for an album to push that, as they saw it, better reflected the "Sucked Out" sound. Superdrag emerged from the studio with this release, their third full-length, "In The Valley Of Dying Stars." And Elektra didn't hear a single. They told the band to go back in and make some more power pop magic. Why is it always Elektra in these stories, anyway? So Superdrag asked to be let out of their contract, and Elektra agreed. So they returned to Arena Rock, and re-worked "Valley," though reportedly not much needed to be altered. It may sound cliche, but it's certainly no surprise: "Valley" is their finest work to date. Founding member Tom Pappas left the group shortly before recording, a void filled by Sam Powers, a perfect foil for Davis in the vocal department. The sound of the record is dirtier than the others ("Oooh! It even SOUNDS indie!"), but that's hardly a detriment to these songs. The record is dedicated to the memory of Davis' father, and some of the songs reflect this loss. But the prevailing theme here is one Davis started on "Head Trip": the whoredom of the music industry. Not a fresh topic, but one that Davis certainly gets mileage on. The opening track, "Keep It Close To Me," impresses with its pounding drums and hooky guitar crunch, and the lyrics make it the ultimate kiss-off: "I want rock and roll but I don't want to deal with the hassle/I know what I know but I don't want to feel like an asshole." Davis' vocals have certainly improved, as he seems more comfortable in his range and style. The swagger is bigger and better, and the band's shuck and jive kicks the ever-loving hell out of most bands these days. The sound is even meatier with Powers, a noticeable improvement. If you want to hear some solid, formidable rock, you can't go wrong with this release, originally put out in September of last year but widely ignored. Give it a try. - Rob Devlin
samples:
stars as eyes, "freedom rock"


The Rhode Island-based duo has their first full-length release now available on Tigerbeat6. Clearly this is first effort, as the instrumentation is decent (they're good enough to get somebody's attention) but the songwriting skills are somewhat bland. For the first half of the disc, the duo delivers a pleasant but rather sluggish blend of 4/4 beats, unobtrusive melodies, sub-dub noodlings, and colorings of glitch and sonic glitter. The album gets rather lengthy at points, but don't underestimate the power of pleasantness, and about mid-way through the album the mood certainly becomes more well-defined. On the whole, this could have been a stronger release if they both started it around track eight and didn't try so hard to be clever with the song titles. While it's not bad, and can be quite colorful aural wallpaper, it's nothing that demands high attention. Maybe being a friend of 606 just isn't enough to make for a great album release. - Jon Whitney
samples:
arovane_phonem, "aer (valid)"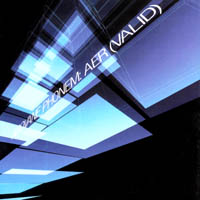 Slightly more dull in the composition department but more creatively glitchy in the production is the collaborative effort between Uwe Zahn and Eliot Perkins, more commondly known as Arovane and Phonem. Out of the eight seemingly endless tracks here, four are collaborations while each each supply two on their own. It seems like an interesting match-up, as Arovane's a hardware-backed gearhead while Phonem's a software-based nerdy glitch boy. Once again the music's quite pleasant, but even more so than Stars as Eyes, I'm forcing myself to stay awake. The music on Aer is moderate-paced electronics, unobtrusive and unoffensive, but it's hardly as interesting as something like the aforementioned Phonecia, emotive as something like Boards of Canada, resourceful like Matmos or creative like a whole host of others. Perhaps this could be the start of a new sub-genre, SDM (sleepy dance music). - Jon Whitney
samples:
We know that sometimes these CDs are somewhat challenging to find, which is why we have a community section which can be used to obtain nearly everything available on this site.
coil live at convergence
This was the second time this year that I have been witness to a live Coil event. The first was at the Wave Gotik Treffen in Leipzig, Germany. Until spotting Jhon in an elevator at The Warwick shortly before the doors slammed shut, I scarcely believed that Coil was in fact going to play just an hour over the bridge from my home.
The venue (Irving Plaza) has a small stage and relatively small floor area. At Leipzig, the event was in a hall the size of a small jet hangar (though I managed to scrunch within arm's reach of the stage there). It didn't allow for Coil to fully install their stage set: no light bulbs, little room to move around on stage, to allow the members to get into "character", etc,...
But this simply allowed Coil to rearrange their format a bit. The set was very close to the Leipzig event but with some added surprises: a live guitar which I don't recall at Leipzig, and a Xylophone (I recall my GF saying just before the show - I doubt Coil will use a Xylophone. I simply smiled). The set was also a bit shorter - with less improved theatrics. I could also tell the band seemed a bit tired (jet lag likely) and had less energy than Leipzig. The space was not as conducive to the feeling that you were trapped in a reality distorting event as the light, color and sound extremese were not as intense as at WGT. The video projections were the same though also seemed slightly abbreviated. But perhaps this was also because I was seeing it for the second time and knew what was coming.
BUT - all this by no means detracted from the set. It was an amazing performance - the small space allowed much more intimacy with the band, and actually a much better view of the gadgets and equipment Coil uses to make their soundscapes. Though not as brutally loud as Leipzig, the sound was much clearer - allowing me to differentiate between the melodic and harmonic drones, tones, vocals, and very subtle electronic beats. The sheer sensory overload at WGT made me feel like I was being raped in every hole by a Titan rocket. The arrangement of a few pieces was also slightly different than the WGT set - this only added to my enjoyment as it allowed me to get a bit of a fresh feeling out of the same basic show.
It is also unfortunate as NY law did not allow Coil to have the climax of their set with the lovely, largely endowed "angels" but managed to improvise well with some rather clean shaven youths in tight, blood decorated underwear carrying the mirror. Jhon's crouching before it worked well visually, allowing a rather ahem - backwards - view of the vocalist as the lights played across the metallic surface.
Despite the rather idiotic "Coil Fan" vs. "Goth" arguments that arose online and from what I understand at certain venues, the crowd overall received Coil very well. Though I am sure the abstract noise confused and upset a few unsuspecting audience members (such as the one or two who were attempting to danceand finally gave up), the level of perfection in the presentation of the show seemed to please even those who were not hardened Coil fans. I find it sociologically interesting that a fist fight broke out in the first row of the show just as Coil took the stage: apparently over some rather reckless pushing and shoving. It is telling of American standards of civility that there were a couple such combats (all fairly harmless in the end) through out the Convergence weekend with a few hundred people, so I've heard; yet while attending the 4 day WGT event in Germany, with nearly 18,000 people last year and 30,000 people the previous, there were few if any physical altercations (even when people really deserved it! :-) ).
Overall reactions of Convergence: I do attend both gothic events and noise/experimental/ambient shows (as well as heavy metal, blues, punk rock, and classical concerts). So for me this match of Coil and Convergence was not a big deal (though admittedly surprising). Overall I enjoyed the little bit of the rest of Convergence that I saw, and had we been able to afford the whole weekend (both time and money-wise) we probably could have had some fun meeting a few new people. Most of the crowd, especially the goth community attendees, seemed very genuinely interested in socializing and friendly conversation. There was refreshingly little pretension from what I experienced and a fairly laid back atmosphere. Despite the organizational problems, and falling-through of several non concert events, I've gathered that the sincere members of the C7 staff managed to hold it together fairly well and applaud those members on their efforts.
The question likely asked by hardened Coil fans will likely be, was it worth the $70.00 just to see Coil? Being a huge fan of their work for many years and seeing their shows live up to expectations, I of course will say, YES! I understand many people just could not afford a day or weekend in NYC, travel expenses, and a high cover fee, to see one band. That is understandable but I urge you to get to see Coil live when they return to the USA next year.
If you didn't see Coil due to some misguided principal against their participation in Convergence (or any goth festival), then I suggest you focus your rebellious energies into something a bit more meaningful than dissing some of the most innovative sound artists today, take a chill-pill, and go out and enjoy this amazing act when they next perform live. - John Harford