THE FALL, "ARE YOU ARE MISSING WINNER"

The Fall continue to tour a disturbing experimental past life and pack pristine venues with enthusiastic dripping venom, shambolic contempt and twisted wry amusement. "We are the new Fall," the lads hesitantly proclaim on the up an' at 'em opener, as Smith harrangues anyone who'll listen that they'd better look up! Who knows whether they'll stick it long enough to become an old Fall? The drummer's already shuffled off. For now Fall fans can ruminate on the twenty-third (at least 50% studio non-compilation) album proper from Mark E Smith and whoever else can put up with his bad Spanish accent impressions. Ditching the band that made the mostly excellent pro-tooled belter "The Unutterable", Smith has marsalled his ever expendable bedraggled combo to belt out a raw rocking set.
Every Fall album has at least one track that demands endless repeated listening. This album's classic 'Crop-Dust' gets its hooks into my brain for hours, combining primal addictive Fall rhythm with a killer snake-charmer riff whilst the sound levels are tweaked like tape drop-out. Mumbled backing vocals recall the twilit dusk of the haunting gross-chapel era, and Smith declaims a tale of a hesitant old singer from Manchester joining World War I soldiers in great coats. There is no mention of flabby wings here, but the time travel plays havoc with the liver and brain. The whole album has a kind of twisted time-warped feel to it. It sounds like the band that made early classics such as "Grotesque" and "Slates" took a dose of straight strychnine at a rockabilly festival and took a temporal wrong turn into an alternate pre-gramme reality in which only Smith could emerge the winner. A small alteration of the past turns time into space, which explains why shoddy collections of Fall demos have been proliferating across the earth. The hilariously abysmal sleeve and credit mistakes (two songs are listed in reverse order; there is a keyboard on the latter live portion of 'African Man' but no sign of former keyboardist Julia Nagle's name) are either a cockeyed homage to fan fleecing demo slew, or Smith just doesn't give a monkey's. In fact he eats monkeys for breakfast if the hilariously messy destruction of Iggy Pop's super dumb 'African Man' is to be taken seriously, which it obviously isn't. The African man eats elephants and lions too, but only because the hotel provides them. Lo-fi tapes and dyspeptic guitars infest the hotels and park themselves willy nilly in Afro Ibis Hotel man's driveway, where he strangles a screaming ibis for his supper (no fork or knife for him). He eats a skunk for lunch and sounds a bit shocked, triggering a time lock back to recent gig audio fragment.
The Fall haven't sustained such a lengthy unhinged and uncommercial onslaught since the violin scraping of 'Papal Visit' and this'll have trendy fairweather White Stripes fans running for cover faster than you can say 'Spectre vs Rector'. It's also far and away the funniest track I heard in 2001. Whilst mention of skyscrapers in 'Crop-Dust' might have some dubious claims on Smith's prophetic capabilities, it's 'Kick the Can' and the resurrection of their Can homage 'I am Damo Suzuki' at gigs prior to Michael Karoli's death that rings grimly eerie. For 'Hollow Mind' they redo 'Jerusalem' with too many notes on low power with no discarded brick chip. The R. Dean Taylor cover 'Gotta See Jane' pales anaemically next to the bouncy 'Ghost in my House'. Nevertheless this version of The Fall could teach most of these hyped-up soft rockers, like the Strokes with their Housemartins plus little feedback lick shtick, a thing or seven. This album sounds as ravaged as everyone's favourite toothless idiot savant singer from Salford looks these days. The band are solid enough, if rather normal next to the formidable Scanlon, Hanley, Brix attack, and Smith sounds gloriously deranged even if he seems to have less to say than ever. He's probably been saving up witticisms for his next spoken word album. Mostly Smith's voice has been mixed at speaker damage levels, and if he doesn't finish off yer hi-fi, the dustbin lid drumming on 'My Ex Classmate's Kids' will. That song is basically a slowed down rewrite of the popular freebie Flitwick single 'When I Wake Up in the City'. Instead of coughing and tapes of say nothing radio chat, Smith drawls his most barmy alingual vowels and latterly complains of aftershave stench like twigs up the nose. That's what you get for living in a 'Bourgeois Town' where container drivers do the hassle shmuck with a handful of antacid! - Graeme Rowland
samples:
BLECTUM FROM BLECHDOM, "HAUS DE SNAUS"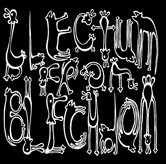 Keven Blectum and Blevin Blectum, a pair of California girl's school dykes, have made some of the most queasy lo-fi breakbeats since Coil's Scatology. This CD collects two of their EPs, "Snauses and Mallards" and "De Snaunted Haus." Blectum's scattered, fuzzy beats are a chorus of guttural rumbles, poops, farts, and dysenteric discharge - all messily orchestrated for maximum nausea. If you can keep yourself from laughing at the musical turds populating this bizarre album, you will start to notice the sinister undertones at foot. The comic strip liner notes and some of the spoken word tracks begin to explain Blectum's anal fantasy land of sex-crazed, cannibalistic "snauses" and "mallards" - two complimentary lifeforms whose main functions are, apparently, to copulate and excrete out the evil, distorted songs herein. The first nine tracks are a random, misshapen assortment of various musical ideas - from distorted jungle to retro-futurist tomfoolery - none of which exist long enough to make any real impact.
Beginning with track ten, Kevin and Blevin begin to unravel their terrifyingly absurd tale of a "snaunted haus" with dirty industrial beats, fragmented drum and bass, distorted voices, abstract noise, and even samples from Men at Work (on "right time, right place"). This is truly an original work; it's rather difficult to compare it to anything. However, listening to this CD repeatedly is a little like playing with your own diarrhea. I hope that these obviously talented women will decide to make a slightly more mature, less fecal album sometime soon. - Jonathan Dean
samples:
RICHARD DEVINE, "ALEAMAPPER" & OTTO VON SCHIRACH, "ESCALO FRIO"
"Difficult" is a loaded word when used in electronic music reviews. In one context, in can be taken to mean the record is so far ahead of everything else out there that it needs numerous intense listening sessions to be understood and appreciated. On the other hand, it could simply mean that the record is an unfocussed, unlistenable and pretentious piece of crap. So when I tag these two new releases from Miami's Schematic label as being "difficult", which end of the spectrum am I referring to? Well, somewhere in between, but at least a little bit closer to the former than the latter.


On "Aleamapper", Atlanta's Richard Devine almost entirely abandons the crunchy beat structures of his previous releases and offers a set of soundworks that could loosely be referred to as "ambient" for lack of a better classification. There are some really inspired moments amongst the 16 tracks on the disc, but unfortunately the more interesting and vital bits are often cut short (one of the album's best tracks, "Mtr Method", doesn't even hit the two minute mark), while the more esoteric experiments are more often than not allowed to wander aimlessly. Despite these flaws, "Aleamapper" exhibits strong evidence of an artist who is committed to taking his music into new directions, so with a bit of fine tuning, I suspect that Devine's future work in this field of abstract sound could be phenomenal.
samples:

As for Mr. von Schirach, his "Escalo Frio" platter feels like a cross between Matmos (who appear as guests on a track) and Prefuse73: quirky, organic sounding IDM with a hint of fractured hip-hop. [Jon adds: but kind of feels like a stoner kid obsessed with video games, Saturday morning cartoons and Count Chocula.] Unfortunately, the MCs he chose to provide vocals to be processed don't offer much in the way of exciting or insightful rhymes, but since they only appear in a comprehensible form on a couple of tracks it's not too distracting. Otherwise the album is actually a lot of fun, with sounds and ideas of all sorts ping-ponging back and forth, and even a goofy fake commercial at the halfway point that's good for a chuckle. - Greg Clow
samples:
sybarite, "placement issues"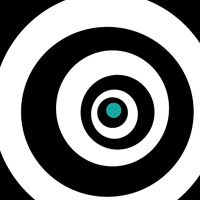 Out now on Temporary Residence is the second full-length release from Xian Hawkins as Sybarite. Oddly enough, the Brooklyn-based multi-instrumentalist/producer/ composer has yet to finish and release what he considers to be his official debut album. 'Placement Issues' collects 13 songs from various singles, compilation tracks and a couple remixes that were limited in number, scarcely distributed, and completely impossible to find now. Through these single releases on Static Caravan, Emanate, and Zealectronic, Hawkins gained the attention of 4AD, who are scheduled to release Sybarite's debut, 'Nonument,' early on in 2002. It follows the 'Music for a Film' release, also on Temporary Residence, which was assembled as a score to the horror b-movie, "Kill Me Tomorrow," yet the collection pulls form both earlier and later recordings. Hawkins' most high-profile gig was in the touring incarnate of Silver Apples, and listening to these recordings, it's clear that his talents as a multi-instrumentalist were important in filling that role. Over the course of these recordings, the man skillfully delves into organic and synthetic electronics, bass, guitar, and various other odds and ends. Songs like "Otonomy" and the album opener, "Engaged" never get too cliche or predictable, with chopped up acoustic guitar playing, distorted string samples and sharp beats. The combination of a lyrical bassline against unobtrusive guitar melodies in other tracks like "Second Cities" create an attention-grabbing atomsphere that makes this disc hard to be a simple example of aural background, especially with the carefully positioned field recording of a playground at the end. It's not so surprising that his complex-yet-cool instrumental tunes have earned him the support of a label who's roster includes Fridge and Kammerflimmer Kollektief. Listening to this disc back to back with the soundtrack, 'Placement Issues' seems miles ahead, with a carefully calculated precision, much like the roster on Hefty excel in. My only issues with this collection are in the rather deceptive gathering of the pieces: not only are there a couple songs missing here and there, but there's no accompanying notes nor are they placed in any observable order. [Perhaps that's just the obsessive completist in me, manifesting itself onto a very young career.] In the end, it's served its purpose as I'm now eager to hear how he pieces together an album less fragmented and disjunct. - Jon Whitney
samples:
JAH WOBBLE & TEMPLE OF SOUND, "SHOUT AT THE DEVIL"


Given enough time Jah Wobble will, hopefully, collaborate with just about everyone. Over the past few years he has successfully mixed his trademark, bedrock bass guitar styling with Laotian folk ("Molam Dub"), inventive saxophone ("Passage to Hades") and all out industrial rock ("The Damage Manual"), among others. Here he teams up with Temple of Sound, the duo of Neil Sparkes and Count Dubulah, both formerly of Transglobal Underground. More success! The disc is initially only available by mail order through Wobble's 30 Hertz label. And no, this isn't an album of Motley Crue covers, just an unfortunate title coincidence. Ten tracks, most in the 5 to 6 minute range, explore a genuine Arabic electro dub amalgamation. Wobble provides the soul shaking bass lines, Dubulah the guitar, keys, strings and programming atmospheres and Sparkes a host of ethnic percussion such as riq, zils, Egyptian tabla and darabuka. Among other contributors are 3 female vocalists - Shahin Badar, Natacha Atlas and Nina Miranda - who grace half the album with powerfully emotive, mostly foreign tongued strains. Every track is solid. Really solid. The quirky loops of "Cleopatra King Size" are laced with electronics, stuttered guitar notes and booming low end.
The wandering bass line of "Once Upon a Time in The East" reminisces of Wobble's legendary late '70s tenure in Public Image Ltd. The sweeping strings of "Maghreb Rockers" weave together a delightful tapestry of Middle Eastern flavors. A rolling mass of effected percussion brings "Symphony of Palms" close to Muslimgauze territories. And it doesn't get anymore lovely than the slower, more subtle "La Citadelle" - the lumbering groove, the solemn vocal, the gliding background guitar notes - all of which are revisited in the finale "Mistralazul 2". Fantastic. No word yet on what Wobble is up to next, but other recent releases include "The Early Years" and "Radioaxiom - A Dub Transmission" with longtime collaborator Bill Laswell. - Mark Weddle
samples:
boyd rice presents "music for pussycats"


Time will forget music. Much of it. Oldies radio stations are a perfect example. On most of those channels, you'll find James Brown reduced to only one hit, "I Got You (I Feel Good)." You'll never hear "Funky President," "Mother Popcorn," or "It's a Mans Mans Mans World." The same can be said for a number of artists who might have never reached number one. Right now it can be observed with music from the 1980s, as we're reminded constantly of "Come on Eileen" but never Dexy's Midnight Runner's second single. While Boyd Rice understands that he can't change the world, he sure as hell knows how to put up a fight. Twelve of his favorite forgotten girl group songs have been presented here, none of which you have probably ever heard of. While the sound quality is obviously shoddily reproduced from the old 45s, it sure is refreshing to hear some really fun girl group songs that haven't been played to death. It's almost like getting one of the Nuggets collections or the amazing 5xCD set called "Box of Trash", and uncovering a world stifled by corporate decisions to trim playlists and limit history. If anything Boyd Rice can be commended for, it's his astonishing ability to make people question their surroundings and get them thinking. "Music for Pussycats" frighteningly gives me more confidence that over time, much of the music we love and write about here on Brainwashed will be erased from civilization. - Jon Whitney
samples:
THE NO-NECK BLUES BAND, "STICKS AND STONES MAY BREAK MY BONES BUT NAMES WILL NEVER HURT ME"


The No-Neck Blues Band are a semi-improvisational collective of musicians making fragmented, shamanistic music that alternately touches on elements of blues, folk, country, bluegrass, psychedelia and krautrock. For all these myriad influences, the No-Necks have arrived at a sound that is not very far from Captain Beefheart, Sun Ra or the first two Amon Duul albums. That is to say, very unstructured and chaotic hippie drum circle music that will probably sound best to those hopelessly in the throes of a violent hallucinatory state. There are some moments of genuine psych-folk intensity, like the dark mumbled vocals and cello drones that occur about 10 minutes into the first track "assignment subud." However, most of these songs sort of meander in a non-engaging way through enticing song fragments that melt away just as they become interesting. I think you might be able to achieve some of the same effect by recording the Dave Matthews Band as they warm up. Well, not really, but it felt good to write that. In all honesty, the reason I can't get very excited about this release is because there is so much music in this same vein that is so much better. The Boredoms "Vision Creation Newsun" or Acid Mothers Temple traditional folk album "La Novia" are both far superior examples of this genre. This first pressing of this CD comes with beautiful home-made packaging made of plexiglass, Velcro and burnished plywood. It is unfortunate that the music contained within really doesn't fully live up to its aesthetic aspirations. - Jonathan Dean
samples:
sam shalabi, "on hashish"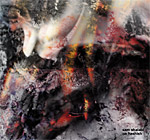 Montreal-based multi-instrumentalist and band whore Sam Shalabi has re-arranged the concept of collaboration for this one. Instead of the player in the ensemble, his role this time is of a maniacal mastermind at the controls. For this recording, he has solicited recordings from a number of friends on various instruments, cut up their bits and pasted them back into his own compositions. The result isn't remotely similar to the rhytmic, hypnotic, free-form other-worldly jams heard on Sam's Shalabi Effect album, but more of an improvisational collage, carefully constructed of loops and manipulated sounds. Rolling cymbals, tinkling pianos, multi-layered flutes, high-pitched ringings, field recordings and a repeated low-string color the 27 minute first track, almost like a tourist showing a slide-display from multiple projectors of various vacations. The sounds stay long enough to be identified and work into a comfortable synergy with each other, then move on, one by one, giving way to completely new movements which before long don't resemble previous or future snapshots. Just when a level of serene comfort is reached by the end of "Outside Chance," the blaring horns of the next track rush in. "Soot," accurately describes this track, as what appears to be distorted guitar loops, abrasive loops, tapes played at wrong speeds, and intruding horns create a gritty, dark, and uneasy sound. As interesting as it is, thankfully it clocks in under six minutes. The album ends on the nearly 8-minute, "The Wherewithall," which returns to the ease while soaking the listener in a thick tape hiss. The tinkling piano returns, an unoffensive guitar taps out notes and all lights fade. - Jon Whitney
samples:
station 17+, "hitparade"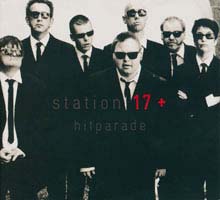 For the last ten years, Station 17 has been a musical therapy project based in Germany for a small group of financially-challenged mentally handicapped folks. The original concept was to pair up six members with a few professional musicians and see what happens. Since its inception, the group has released four albums and have played numerous shows, incorporating a variety of theatrics alongside the musical performances. According to the website, the group has progressed from improvisationally-based music and performances to a more constructed, loop-based sound. This year saw the first worldwide distributed release by Mute, a 17-track collection featuring some of Station 17's previously released songs with treatments by Kreidler, To Rococo Rot, FM Einheit, Pole and The Modernist. In all honesty, the concept is much more interesting than the output, which I find carries too many characteristics of the groups involved with the creation. Perhaps it's the necessary key to gain them more attention, but I think I've heard enough To Rococo Rot albums this year. Adding chopped up vocal samples to clicky post-disco beats isn't a very progressive concept. If the original albums are ever exported, I'll be enthusiastic to listen, but this release honestly isn't doing a lot for me. - Jon Whitney
samples:
broken social scene, "feel good lost"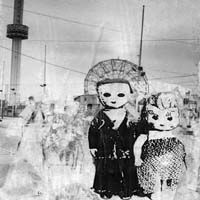 When reading the press release for "those who tell the truth..." by explosions in the sky earlier this year, I came across a description of them that works for many bands I've heard over the years: "Why can't I write melodies like that?" The difference between explosions in the sky and broken social scene is simply volume and aggressive stance. Brendan Canning and Kevin Drew are the primary players in the scene, and their sound is that of laying down a nice droning sampled base track, and then throwing recorded odds and ends at it to see what fits. I don't mean just random sounds; we are talking about music that is created by playing instruments, here. A subtle bassline, gentle guitar chords, piano, and even horns join the mix at different times. But broken social scene are the best kind of musical alchemists: they don't push the music to go to a certain direction, and they don't force their playing to the point that it sounds like it. They just let the music be, and percolate on its own. And it gets there everytime. Even vocals, when they do appear, are heavily treated and sampled so that they, too, sound like another instrument in the mix. It's all very "primitive," yes, as the liner notes indicate, but it comes off sounding planned and polished. And those melodies that you'd kill to have written yourself are always there. There are two simple phrases that work so well to describe this release, and they're right in the liner notes: "sometimes it's o.k." and "love it all." Sometimes, too, it's very good, and with this release, you won't have to try real hard to love it. A nicely crafted first release. - Rob Devlin
samples:
23 SKIDOO, "URBAN GAMELAN"


One of the most consistently innovative and influential of Britain's early 80's experimental/industrial scene, 23 Skidoo always seem to me to have one foot planted firmly in the ancient feudal Orient. The songs on the long-overdue reissue of the band's 1984 masterpiece Urban Gamelan are obsessed with the cold, calculated perfection of the industrial-funk fusion they pioneered. This record is part of a comprehensive re-release of all of the band's early work by Ronin Records. 23 Skidoo's interest in improvised Indonesian percussion, found instruments, afro-beat and funk has always placed them in their own cage, quite apart from contemporaries Throbbing Gristle and Cabaret Voltaire, to whom they are often compared. The first side builds a giant tower of funk exploration, the highlight being Fire, in which a wandering bass melody, pounding beat, random echo and zealously screamed vocals meld to form an uneasy dub track which is a lot more creepy than it is rocksteady. This uneasy vibe on all of the tracks is enhanced by the remastering job, which exposes background whispers and electrical drones, lending an air of British esotericism to the ecstatic Zen proceedings. The second side opens with the tense, pressure-cooker trippiness of Urban Gamelan Pt. 1, an exploratory work for traditional Indo-Pacific chimes and drums. The album's apex is the masterful Language Dub, which utilizes traditional percussion, wall-of-sound reverb and samples from martial arts films to build a drama that is literally overwhelming. This track fades away into a crystal pool, and we are left with a hauntingly rhythmic swansong. This album is a breathtaking work of head-cracked-open inspiration and manic joy. - Jonathan Dean
samples:
MASCHINENSCHLOSSER, "ORANGE NOISE"


Maschinenschlosser (Machine Fitters) is the latest project of Christian Stefaner, aka Neat and a member of multimedia design team c2s2, and "Orange Noise" is his 4th audio release, first for Austria's Dbelltime label. Twenty tracks, eight of which are exactly 3 minutes and 2 seconds apiece for whatever reason, add up to about 74 minutes of unassuming electronica. The flow and variation of the disc is very peculiar. An 11 minute opener of softly pitter pattered beats and mild, looped tones is followed by numerous, more experimental pieces based on different, somewhat simple sound waves. I guess this is how Stefaner defines 'orange' noise, with digital hums, buzzes, drones and such left on repeat. "Vas 1" and "Reset (Plane)" offer the most turbulent, barely listenable selection of sounds, sort of like a laptop devised Throbbing Gristle. Out of the blue, er, orange, comes "Funky Shark" at track 13 with pseudo funky beats, followed by the incredibly grating and funk less bursts of "Funky Ericsson". Yes, I get the joke, but guess what, cell phones make really shitty (non)music. Then finally, mercifully, something truly interesting as "Rec6+jw2" and "Stompa" nicely blend tones and beats. "La Internacional" is an odd but welcome closer as tender music box bells gradually wind down. What a strange album. But all in all, there's very little of anything memorable and far too much tedium and annoyance along the way. - Mark Weddle
samples:
YOSHIHIRO HANNO, "APRIL REMIXES"


Yoshihiro Hanno has played jazz and drum'n'bass and composed soundtracks for Chinese films but here he plays his experimental glitchery hand. He originally released this material as two EP's on his Cirque label. "April" comprised his own compositions, and "Remixes" compiled other artists' mutations of those tracks. Sub Rosa have combined the original "April" with three of the remixes, presumably the most sympathetic. Combining the two releases might seem an odd idea, but it works really well. The opening 'On/Off' rips some robotic syllables from what sounds like a hacked speak'n'spell toy then sends fractured piano notes rippling prettily from speaker to speaker. 'Lab Suite' glitches a choir to sound like an updated homage to early Steve Reich or Philip Glass repetition music. Hanno stitches together brief looping fragments to form a bright mosaic of sound that will probably either entrance or irritate. Whilst the first couple of tracks seem very serious, 'Compass' deploys similar tactics to comedic effect. By this point things begin to get a bit formulaic so it's fortunate that Oval steps in with a magnificently full bodied remix that has an overlapping density lacking in Hanno's relatively linear originals. 'Trapezoid' is more like the Oval mix than the first three Hanno tracks, so was presumably the primary track on which Markus Popp based his remix, but whilst Hanno seems to stitch glitch horizontally, Oval piles on vertical strata. 'Trapezoid' squelches and whines more than Hanno's other tracks and latterly tails off into a soundcard swamp. Hidenobu Ito, whose eclectic 'Bedroom in a Cage' CD was quite good fun, remixes 'Lab Suite' adding some acoustic guitar and vibraphones and jingling bells to the finely stuttering voices. Then he begins 'Aaahing' over the top and a second guitar picks a melody out as shakers shuffle. Like Oval, his slowly unfolding extra layers and melodic colouration highlight the minimal aspect of Hanno's soundworld. The reason to get this is Chistophe Charles' excellent epic 'Verena/On Canvas' remix which opens up a mysterious electroacoustic portal through which drones support vague memory noise; distant voices laughing, a train passing, a bicycle bell ringing, that perky speak'n'spell... eventually all is stripped of association and reduced to the processed munching and hissing of the computer. Then all the sounds rush back in, faster and desperate. Latterly eerie drone ambience underpins shards of Hanno's sounds fading in an out, both processed and untouched, until 14 minutes in when the glitch chorus sings for its third meal. The final track, 'A Short Break' is actually Hanno's longest original, and is quite different to the others. An acoustic guitar picks out slow notes in the foreground, and more guitar melody and string drone settles in beautifully. It sounds like it was quite likely stitched together in a computer, and the guitars play around each other in a way quite unlike any other I've heard, perhaps because he's using long loops that are going out of synch with each other. Halfway through piano fills and rapid glitch drop in. This definitely seems the most interesting of Hanno's tracks and is a lovely way to drift to the end of the album. - Graeme Rowland
samples:
elders of zion, "dawn refuses to rise"
elders of zion are an avante garde neo-prog rock group of sorts that are already drawing comparisons with Trans Am and the more socio-political slant of godspeed you black emperor! From the first few moments of the CD's first track, also the title track, you're bombarded with bass and drums of a sinister accord that will make you beg for mercy. And that's just the first track. But where bands like Trans Am and gybe! are good comparisons to toss around to describe a band, they're slightly misused here, as elders of zion have their own agenda. Where gybe! seem to like field recordings they've made and work with music to meet that energy, I've never seen their political stance taking that much of a stand in their recordings. With elders of zion, like recordings are used not just a basis for the recording, but also as part of the music's message, as well. And where Trans Am seem firmly entrenched in their electronic Kraftwerk-meets-70s-rock sound, that's not the case with this band. In fact, comparisons are lovely in that it gives you sort of an idea what the band sounds like, just enough so they can defy it. And elders of zion do. The music is fresh-sounding, well-recorded and mixed, and never cumbersome. Some tracks did leave me wanting more, or I felt they were too long, or could have gone on longer it would have suited me just fine (the title track is a perfect example there). Overall, though, it was a great listen, one that had my office mate asking who it was, and given that they're mostly Kid Rock and Poison fans, that was an interesting. Don't take that wrong, though... elders of zion are nothing like Kid Rock. And thank god for that. - Rob Devlin
samples:
BLIMP, "SUPERPOLEN"


Blimp are a four piece from Poland that practically hide guitar, bass and drums within analogue synths, loops, samples, effects and rhythm programming. The 40 minutes of music here is instrumental (save for a muddled recitation of a James Joyce poem in one track) with well tempered, basic bass/beats and very thick layers of back and foreground texture and micro mechanical sounds. It's more of a mellow electronic groove thing than a post rock groove thing, though it's really both with a bit of spacey dub and krautrock mixed in, often reminding me of Mouse on Mars and the solo work of Thomas Fehlmann of The Orb. "17" offers up the most prominent bass guitar based groove, almost to the point of Jah Wobble prominence. Everything is perfectly pleasant and comes to an end far too quickly. My only other minor complaint - a few unintentional clicks pop up here and there, which may be a problem with the disc itself and not the music or mix. - Mark Weddle
samples:
We know that sometimes these CDs are somewhat challenging to find, which is why we have a community section which can be used to obtain nearly everything available on this site.