Current 93, "Hypnagogue"
PanDurtro


It has never been more clear that David Tibet lives in a completely idiosyncratic sphere of his own. Perhaps this is true for everyone, but Tibet's world seems particularly out of step with current trends in music, culture and thought. There is something terribly admirable and beguiling about that. Hypnagogue beautifully proves that Current 93 is continuing in its tangential orbit, and exists solely as the outlet for Tibet's poetic musings on Christ, cats, children, dreams, piety, horror, death, dread, decay and apocalypse. You're not going to find any concessions to glitch-pop or retro-electro here. This EP is designed to be a prologue to an upcoming full length, and it consists of nine tracks or "chapters" of a long poem called, appropriately, "Hypnagogue: A Dream Prologue." Like many of Current 93's recent works, it's impossible to rate this album based on the music alone, which is mostly incidental. The main focus is on the poetry, and if the listener is not willing to carefully absorb Tibet's linguistic imagery, the point of the music is lost. The musical accompaniment is minimal: Maja Elliott's impressionistic, Debussy-esque piano is the sole instrument. Her sad, skittering melodies serve to underscore Tibet's rhymeless, alliterative balladry. There are times when the piano brilliantly punctuates a passage, and others where its complex swirl of sound competes with Tibet's intense delivery. David Tibet is an impressive poet, his style remiscent of mystical and abstruse poets like T.S. Eliot, W.B. Yeats, and even Angus MacLise. The poesy is modern, but certainly not post-modern. There is no irony in Tibet's fatalistic prose, just a classic weaving of idiosyncratic metaphors that may or may not resonate, depending on the listener's willingness to listen and think about the complex symbolism. Like a true classical poet, Tibet even slips into Latin verse here and there. As a bonus, there is a web address on the inside cover where a PDF of the accompanying text can be downloaded, so that one can read along. From the topiary bunny on the cover to the obscure magical glyph at the front of the text, Current 93 and David Tibet defiantly resist any easy categorization. Though I fully expect that many people will find Hypnagogue hopelessly esoteric and even self-indulgent, I feel that it is a beatiful and unique work of art. - Jonathan Dean
samples:
Masami Akita / Russell Haswell, "Satanstornade"
Warp


Sorry to be the bearer of brutal truth yet again, but here goes: noise is boring. No other known genre consists of nearly the number of completely talentless assholes as noise does—not even metal! Full of extreme tedium and seemingly unyielding emulation, the music's only salvation apparently comes in the form of the "originators" and the "permutators." Originators like Masami Akita (known best as Merzbow) planted the seeds and populated the genre. His own prolific output yielded countless clones worldwide, all the while passing them by through revolution of medium and delivery systems as well as sound (recall the infamous car installation or the 50 CD rubber boxset). While far from innocent of releasing a significant number of unexciting albums over the years, Akita regularly ups the ante just enough to stay relevant in a time where there are more useless players than ever. Satanstornade, his collaborative project with Mego artist and "permutator" Russell Haswell, is one of those releases that will keep him from fading into relic status. Composed exclusively on two Powerbooks with unnamed, various software programs, this album celebrates the relatively untapped digital realm of noise. Recorded live to MiniDisc, these four tracks show two men duking it out in anonymity, pummeling eardrums and squealing electronically over the course of 48 viscious minutes. Though sonically similar, the compositions make for an interesting, albeit difficult, listening experience. I strongly recommend giving the album a nonstop listen to achieve the full effect. So while countless jerkoffs continue in their attempts to recycle Music For Bondage Performance ad nauseum, Akita and Haswell successfully resuscitate the terminal patient known as noise with this blistering workout. - Gary Suarez
samples:
Erkki Kurenniemi "Recordings 1963-1973"
Love Records


This CD is a treasure trove, mother lode, holy grail and the missing link in the fossil record of electronic music. Kurenniemi's achievements in the design of revolutionary instruments stand apart both in the technical aspects and in how they introduced radically new ways of making music. The recordings on this CD show just how far ahead of his time he was. It includes his own musical creations, some promotional material for the instruments he tried to sell, some experiments and a couple of collaborations. The breadth of the material is so big, from sequenced Bach through tape collage to improvised tape and feedback noise performance, that I can only mention a few. The opening two tracks are crucial for Pan Sonic fans. They feature his Electronic Quartet (Sähkökvartetti), a device with four instruments in one, and a huge, outrageously 90s sound. (If you doubt that Kurenniemi was responsible for the Pan Sonic sound, try a little web research.) Kurenniemi's psychedelic tape collage, "Hana," is beautifully ugly and dream-like while the more academic sounding "Preludi" is a piercing mechanical composition in mutating repeating phrases and free glissandi. "Virsi," another collage piece, shows off the composer's rather Finnish taste for the absurd as well as for the abstract, combining electronic sounds, various samples of voices, movies and music with tape effects, a long soaring multi-tone glissando, a wonderful plaintive deep feedback solo. Among all the dazzling invention and sophistication throughout the CD it's the earliest recording that I love the most. Inspired by the massive turbines of a power plant, "On-Off" is a live recording of Kurenniemi's manipulating all the equipment at Helsinki University's Electronic Music Studio at once. It's all noise with a whirring, throbbing texture, wild feedback, ripping slashes of sound and massive dynamics all with an evocative tight acoustic ambience. This absolutely brilliant recording could well be the prototype of modern improvised noise art performance. - tom worster
samples:
Venetian Snares, "Winter in the Belly of a Snake"
Planet Mu


Aaron Funk is a musical sadist, and a prolific one. His predilection for relentless, uncompromising breakbeats has gained his main musical outlet Venetian Snares a lot of cred among fans of power electronics, drum n' bass and hardcore industrial. Dubbed "drill n' bass" by people who like to name things, Venetian Snares' sound palate is not all that far from his electronic contemporaries Squarepusher and Aphex Twin. What Funk brings to the table that is original is a sense of sleazy, dark menace. All of his numerous albums thus far have a persistently violent atmosphere, with sneaky attacks of extreme, head-pounding rhythms. He is a "trickster" of sorts, beginning a track with gentle ambience or light jazz before suddenly shocking the listener with a cacophony of stuttering, pulsating drum programming and bizarre dialogue samples involving child murder, rape and cannibalism. Released earlier this year, Winter in the Belly of a Snake follows in this tradition, but is somewhat of a departure from the tried-and-true Snares formula perfected on 2001's Doll Doll Doll. There is an increased emphasis on structured songs on this outing, and with it comes the unexpected use of melody as the backbone for his typically schizophrenic beats. I am not altogether convinced that this approach really makes sense for Venetian Snares, but there are some worthy songs here. The disc opens with "Dad," a rather unconvincing ode to Funk's father that is overwhelmed by the drum programming and never really finds its footing. "Stairs Song" begins with a spooky horror-soundtrack keyboard melody that eventually evolves into a full-blown splatter of distorted beats. There are some shorter, transitional synth tracks scattered throughout the album that attempt to add to the atmosphere of menace, but are basically pointless filler. "Suffocate" finds a clipped, trebly beat and works in a surprising sample of an angelic female singer, before mutating into a dark digital dub song. Funk increases the internal drama of these songs by occasionally interrupting the beat for queasy ambient interludes, which leave the listener wondering when they will be attacked again by the sadistic rhythms. The album's most bizarre track is a cover of Danzig's "She," which sounds pretty much the same as the original. If Funk is trying to be funny with this odd choice of cover songs, he succeeds. If he's actually trying to be serious, he fails. "Sink Snow Angel" begins with a string melody reminiscent of the Kronos Quartet's theme to Requiem for a Dream but quickly turns into a nightmare of Atari-on-amphetamine digital insanity. The disc ends with its longest track, "Icosikaipent", where cold, phased metallic drum explosions keep threatening to turn into something interesting, but end up going nowhere. Winter is not a spectacular release for Aaron Funk, instead it's just another minor blip in his impressive discography. - Jonathan Dean
samples:
the sea and cake, "glass"
Thrill Jockey


Hot on the heels of this year's full-length release, One Bedroom, The Sea and Cake continue to indulge in their newfound electronic revelry with this seven-track EP. Glass, which clocks in at just over 37 minutes, is comprised of four non-album tracks and three remixes of songs from the album. Versions One and Two of "To the Author" carry the synth melodies one step further than similarly constructed tracks on One Bedroom. The tempo is noticably quicker than the usual Sea and Cake fare, and buzzing, spacious keyboards (which sound much like those used recently on their playful cover of David Bowie's "Sound and Vision") provide an excellent compliment to the processed guitars and Sam Prekop's bouncy vocals. "Traditional Wax Coin" goes in a slightly different direction with a chilled-out—even minimal—jazz infusion. "An Echo In," which is closest in style to their latest album, has nice melody and instrumentation, but ultimately suffers from flat, lukewarm vocals. The remixes are done by kindred indie spirits Stereolab and Broadcast (the latter of whom The Sea and Cake toured with in 2000), and Detroit technohead Carl Craig. Stereoab's "Tea and Cake" remix of "Hotel Tell" strips the original down to a lush, exotic lullabye, while Broadcast lend "Interiors" a heavy dose of their own tripped-out, psychedelia with loads of reverb and shards of synths. Craig's reworking of "Hotel Tell" turns the original into an ass-shakin', bass-thumping dancefloor cut, which is bound to ellicit either a chuckle or a shudder from longtime fans of the band. - Jessica Tibbits
samples:
Natacha Atlas, "Something Dangerous"



When worlds collide, and cultures butt up against each other, the result is not always confused or destructive. Natacha Atlas lives up to her name, born in Brussels of Egyptian and Moroccan decent, she spent her formative years skipping through Europe, the Middle East, and the United States, a journey that clearly left its mark on her life and music. Something Dangerous is a gently schizophrenic album, mixing the influences of UK dance, hip-hop, R&B, traditional Arabic, and Hindi pop to create a fascinating amalgam. Atlas enlists a number of guest vocalists to duet with who bring even more color to the music. "Janamaan" features Atlas in a Bollywood-style trading with a male vocalist against a glitchy techno backbeat. Her voice is powerful, full of depth and body that enraptures as it climbs and descends her words, whether in her lyrical Arabic or English. "Eye of the Duck" is a funky, reggae number with Natacha's sampled cooing and Arabic interplay flanking the distinctive Jamaican delivery and flow. "It's when we touch (ooh) / It's when we kiss (ooh)." Sure, it's not too complex, but that's the beauty. It's a perfect club track, simple, sexy, and superb. "Simple Heart" finds Natacha in a duet with Sinead O'Connor, whose contribution is nothing special. The track would have worked fine as a solo piece, as Atlas' vocals are attention-demanding while O'Connor's role in the song is relegated to the background. "Who's My Baby" achieves an almost total electronic soundscape that sounds akin to Kylie Minogue, with a snaky bass line that pulses around Niara Scarlett's English sung vocals. On her last solo album, Ayeshteni, Atlas covered Screamin' Jay Hawkins' "I Put a Spell on You," and here she continues her homage to American rhythm and blues with a slick cover of James Brown's "It's a Man's Man's Man's World." It's all her, on her own, delicately swaying through the English lyrics with ease, occasionally slipping into a line of Arabic complete with vibrato and melisma that's as smooth as silk. Something Dangerous is a kaleidoscopic cross-cultural trip that brings the beauty of Atlas' traditional Arabic loves with the fresh sounds of the West in a creative and harmonious way. - Michael Patrick Brady
samples:
Pelican, "Untitled EP"
Hydra Head


A growing number of new bands are embracing the characteristics and conventions of heavy metal in their quest for tense, dramatic post-rock instrumentalism. Pelican are a new instrumental group from Chicago, and this untitled EP on Hydra Head is their first release. The EP is quite promising, filled to the brim with big, crunchy heroic power chords and melodic riffs. The sound is not far from bands such as Explosions in the Sky or The Fucking Champs, but without all of the slow-burn atmospheric filler. Even in the midst of their fuzzed-out doom metal noisiness, they are controlled and precise players, comparable to Godspeed You Black Emperor when they drop that boring ambient crawl and decide to rock out. The liner notes include a kind of manifesto thing about playing at high volumes, so I made sure to crank the volume to eleven when listening. The first track, "Mammoth" is an apt introduction, with a dark and compelling melody that repeats as layers of feedback-heavy guitars and rumbling bass are added. Pelican strongly push the treble and the sub in their music. Things heat up with the second track, "Pulse," where the powerful, propulsive rhythm section shines in this heavy-as-hell, riff-based metal song with a gargantuan sound. I don't know why track three is called "Forecast for Today," because it should be called "Victory March." It's a classically heroic slab of deep, epic metal, like the Master of Puppets-era Metallica everybody secretly still loves. This is an amazing track. In fact, each song on this four-track EP seems to up the intensity from the last. Pelican must have rolled a big fatty before recording the last track, the 13-minute "The Woods," their take on the stoner rock haziness of Kyuss and Sleep. Guiding the listener through several nebulous tempo and chord changes signalled by squealing feedback and rumbling bass, this track meanders around for a while before settling on a loud, noisy tribute to the god of war. The track ends with a cavernous sturm und drang, and all of the instruments fall out of sync and fade into oblivion. This EP is an excellent first release that manages to have the impact of a full-length album and I can't wait to hear what's next for Pelican. - Jonathan Dean
samples:
CLUE TO KALO, "COME HERE WHEN YOU SLEEPWALK"
Mush


The next wave of laptop musicians appear to be providing a little more of the human element in their work by taking their faces from the blue glow of their displays and putting them in front of a microphone. Not only does this literally breathe new life into the genre, but also makes for the possibility of more interesting live performances. As Clue to Kalo, Australian laptop artist/producer Mark Mitchell blends his vocal and other musical abilities with his programming skills to give an hour's worth of complex electronic-pop compositions over the ten tracks on Come Here When You Sleepwalk. The pleasant upper register bass playing of "Empty Save the Oxygen" is combined with keyboards, machine rhythms and assorted pops and clicks. Mitchell's restrained and winding vocals deliver such lines as "I'd like to love you / But I'd like a lot of things," which pretty well sets the lyrical tone. "We'll Live Free (in NYC)" mixes up soul bass, broken-up funky drum samples, Rhodes piano and electronic elements with long vocal tones and samples to build up and morph into what sounds like its own re-mix by the tune's end. The eleven minute "Still We Felt Bulletproof" opens with some neat Wurlitzer playing and prominent vocals, again gradually building to a controlled pop chaos with patches of squelchy keyboard sounds, the splintered swing of a drum machine and walking electric bass line. On Come Here, Mitchell's creative songwriting, vocals and ideas appear to be very musical, strong and cleverly orchestrated. Although more of a laptop disc, at times there is an overabundance of electronic decorations on the more pop-oriented tunes where it feels drawn out as to make sure that no module goes unused. When the tunes are settled, they sound and feel nice. - Gord Fynes
samples:
Supersilent, "6"
Rune Grammofon


The latest release from this versatile Norwegian quartet is an excellent set of improvised music that seems to draw as much from atmospheric, epic rock as it does from contemporary electronic and jazz traditions. The ever-changing spontaneity lends it a loose openness that rarely sounds like aimless wandering, and this CD continues to reveal new elements with each listen. Opening with sliding melodies amid a growing flurry of percussion and softly stuttering digital effects, the album sounds truly mysterious and unique as it builds toward something unknown. I love the sound of the second track, which is definitely the most jazz, with its dark, almost sleazy, modal synth and horn lead playing, anchored by some restrained but perfectly focused drumming. It's a soundtrack for nocturnal wandering, the wealth of electronic detail in the background helping to establish a reflective mood. "6.3" opens with a cascade of high bell tones and rolling percussion, and the song highlights the great interplay between the players. Things settle down for a while, but soon the notes and amplitude steadily rise, building up to a climax of cymbals and electronics. The use of dynamics seems much more pure and natural than the formulaic crescendos often heard elsewhere. "6.4"'s textural wash of gentle guitars, organs, and brushed drums sounds the most like a straightforward instrumental rock band, albeit an adventurous and captivating one. The final two tracks are particularly epic and evocative. "6.5" explores uncharted territory led by some invigorating and huge-sounding synthesizer, and in the following track, some abstract piano harmonizes with mournful wordless vocals. The abundance of synthesizer pads and filter sweeps gives this album a slightly "prog" sound at times, but this isn't really a criticism, as the music sounds incredibly fresh. The lack of composition and orchestration clearly sets it apart, and the large range of electronic tones and digital processing fit into the music so well without sounding over the top. The record seamlessly moves throughout a nebulous region containing improv-sounding, chaotic material and dynamic melodicism that resembles organized songs; as such it's a great listen for a wide range of moods. - Steve Smith
samples:
Barnacled, "6"
Corleone


I caught a live performance by Providence, RI-based Barnacled last winter in a cold, dark mill and was impressed by their humorous blend of jazz-inflected improvisation, textural noise, and quaint melodies. This CD does a fine job of capturing their unique sound. The opening track is a little too zany with its cut-ups between cartoon-like themes and purposefully heavy segments sounding too technical for its own sake. While I love music that doesn't take itself too seriously, this can have a tendency to border on annoying if it comes off as overly sterile and precise. The band redeems itself through the improv that follows, particularly the quieter parts, where the accordion, baritone sax, and electronics can really display their unique sounds. One of the most mellow tracks, "Sea Hag" is almost comically moody, sounding like a demented lounge band providing accompaniment for late night drinking. "Crisply Ambiguous" is similar; it interjects storms of crashing accordion and saxophone into a strangely catchy melody. The accordion is definitely a highlight—it's used so infrequently in most improv, and here it's played very well, leading the group down various tangents. "Garbage And (Garbage And Fire)" is well-executed, starting with repeating jazzy motifs, then building up into loud, full-band noise that's held back by rather boring drum work, before ending with a more chaotic revisiting of the original theme. "France Attacks" is the longest and probably most interesting song. It has a medley of Parisian-sounding accordion, lovely dual saxophone harmonies accompanied by quiet electronics, and the obligatory loud sections that come out of nowhere and disappear just as quickly. Some of the music throughout 6 tends to drag occasionally and at times lacks variety. One other complaint is the compression of the recording; it doesn't convey as much intensity as they are capable of when the moderate and loud parts don't differ that significantly in volume. I much prefer the sections of this CD that don't sound like technical exhibitionism, and there are some fine moments that clearly show the band's songwriting and improvising potential. Particularly due to their instrumentation and lightheartedness, Barnacled are worth checking out. - Steve Smith
samples:
Pole, "45/45"
Mute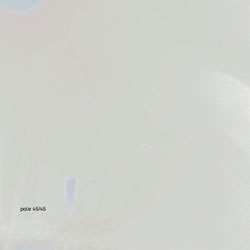 With the three albums under the Pole moniker, Stefan Betke became a dub pioneer with his broken Waldorf 4-pole filter unit. The digitized grooves of the Basic Channel set achieved far more exposure with Betke's well-distributed albums. For a time, it became the hottest sound in the IDM genre, with labels like Mille Plateaux pumping out numerous releases from a plethora of artists. However, it was not long before somewhat-related glitch/clicks and cuts became the next trend. Still, Betke persevered with his ~scape label, giving a forum for other artists with a similar vision (such as Jan Jelinek, Kit Clayton, and Bernd Friedman), particularly with the popular Staeditizm compilation series. After listening to this new EP, some of his peers have apparently rubbed off on him. Starting with "Arena," a new percussive element has entered into the mix, creating something more similar to traditional dub music. The deep stabs that made up Pole melodies take a backseat to the funkier grooves, with mixed results over the course of these four songs. Pole's formerly ascetic, purist style was what endeared me to his music in the first place. The stripped-down nature of his 1 album portrayed a focused artist pushing a defective machine beyond its expected potential to create something beautiful and innovative. By moving into more accessible areas, Pole dangerously threatens his own relevance among the glut of experimental music releases. It would be remiss of me to play the "his older stuff is better" card without giving him proper credit for creating something that while different is still enjoyable. Particularly, the closer, "Back Home," has a certain jazzy quality that would almost fit on a Kruder & Dorfmeister mix CD, but transcends the recent output of the G-Stone family as of late. So to be fair, I will wait to pass judgement until the new album emerges in July. Then again, I'm just a music reviewer for a website. Think for your own fucking self. - Gary Suarez
samples:
Lowlights, "S/T"
Darla


"Punk rocker gives it all up to make country rock" is not a story you'd expect to hear, as more country stars venture out into pop territory than the other way around. But that's exactly what Dameon Lee has done in his time outside the punk band he formed and left in 1999, Scared of Chaka. Holed up in Humboldt County, CA, Lee decided it was time to make music of his own, and for this he drew on childhood experiences, when he lived in rural New Mexico far from the nearest record store. Back then he dove into his parents' record collection, absorbing anything he could get his ears on. When he finally sat down to make music again, it's no surprise it takes on some of the qualities of the songs and artists he loves so much. Lowlights is the culmination of all that Lee has heard and experienced, and it's a fine debut record. With Dustin Reske behind the boards and playing myriad instruments, Lowlights becomes a sparse but expansive-sounding band with true country leanings, complete with pedal steel, Rhodes piano, and tons of slide guitar. Lee has one of those voices: smooth but a little gritty, soft, slightly whispered, but never off-key. His songs come from many different places, mostly from heartbreak, and are slower in tempo and flavored with characteristics of other bands, from a guitar sound to a vocal performance. At times, it sounds like songs so familiar, mostly because all of Lowlights tends to sound the same on repeated listens. Lee keeps it all fresh, though, with straighforward lyrics that touch the heart and the soul. This is the perfect summer porch record to be enjoyed while sitting on the porch or front stoop in the heat of night, drinking some lemonade or whiskey, waiting for the sun to set. They say the best records fit the most mundane of situations, and if that's true, Dameon Lee has a long career ahead of him with Lowlights. - Rob Devlin
samples:
Lexaunculpt, "The Blurring of Trees"
Planet Mu


After two 12" EP's and a bunch of compilation tracks, it is gratifying finally to have a proper full-length from Lexaunculpt. "The Turning of a Miniature Modem" begins the album with the sounds of an orchestra tuning, which is an aptly chosen prologue since "orchestral" is an apt term to describe Alex Graham's music. There always seems to be this hovering chamber orchestra in Lexaunculpt tracks, a rippling softness and smoothness which vies against the foreground of clicks and glitches and fizzles. More so than other glitch artists, Lexaunculpt makes songs which are quite amenable as hip hop beats without actually employing samples of extant hip hop beats. In other words, some of these songs would be an earnest emcee's wet dream. Following the introductory tuning session, "Has Been Trying Not To Wonder" undergoes a slick metamorphosis halfway through when bubbling energetic clicks degrade into a rhythmic synthesized insect orchestra. If this does not sound like an enjoyable metamorphosis, trust me that it is lovely and revealing. "A Funeral For a Pink Elephant Ear" is a nearly non-existent track which compels you to strain all parts of your auditory system just to sense if anything is happening or whether Mr. Graham has tricked us with two minutes of John Cage's copyrighted silence. "Strangelove Offline" sounds less like a babbling and demented Peter Sellers than it does a malfunctioning and demented Twiki robot from Buck Rogers. Lexaunculpt waits until the very end to deliver the gem of the album. "Emori Dixon Renamed" is a synth-heavy song loaded with static which suggests that Graham's Blurring of Trees transmission is breaking up and about to dissipate. There are even some diminutive vocals trying to break through the static, or perhaps invading from some other ghost signal. In general, I am more often engaged by the thick synth songs (there are a group of these which comprise full songs or sometimes parts of songs; they sound amazingly orchestral and celestial at the same time) because they make me bristle when I hear them. For this reason, I have always wanted to score them to that part in the first Superman movie when Marlon Brando as Jor-El is waging his closing arguments against Terence Stamp's General Zod in that infamous treason case. When I see Zod and his two mutinous comrades (Non and Vond-Ah) encircled by the silver hula hoops (Krypton's advanced technology for a jail cell) and the faces of the Kryptonian elders all around enshrouded in darkness, I really want to be hearing Lexaunculpt's soaring "Le Elancholia" and not whatever throwaway piece John Williams contributed, or even the disinterested voice of the prosecutorial Marlon Brando. Come to think of it, Lexaunculpt would make an eerily good soundtrack for any escape pod trip from Krypton to Earth, as well. - Joshua David Mann
samples:
"Arctic Hysteria - Early Finnish Avant-Gardeners"
Love Records


This is a thoroughly energizing collection of 60s Finnish bizarreness that has several gems on it and serves as an excellent introduction to the early Finnish scene. Kurenniemi pops up several times. His DIMA synth appears on Jukka Ruohomäki's "What Time Is," a blues tune reminding me a bit of Martin Rev's electro doo-wop. The Sähkökvartetti synth is played by a band of the same name in a fabulous live performance that sounds uncannily like Pan Sonic in parts complete with wailing voice controlled tones, automaton electronic beats and lashings of distortion and feedback. His own performance on the Andromatic synth, Antropoidien Tanssi, is a demented rhythmic atonal assembly of primitive electronic sounds. The relatively mainstream band Blues Section contributes their "B-side Shivers of Pleasure," combining groovy garage rock with tape effects and outlandish collective extemporization. Then there's a blazing sax/drums free improv with a totally over the top amplified sax sound from Jouni Kesti and Seppo I. Lane. The Sperm make two showings: band leader Pekka Airaksinen's brooding repetitive tape loop guitar work features in "3rd Erection" while the band's exuberant confrontational live performance is shown off in the excerpts from their opera "Garden of Death" (a photo of a performance of which graces the cover). With slightly disconnected guitar, organ, sax, pummeling drums and wailing vocals it has the creative energy of the Mothers of Invention or Sun Ra. Among some other things, there's a blues burp fest, a very strange vote counting exercise in which the name of Finnish president Urho Kekkonen is repeated in a disconcerting melody, and an "aleatoric assault against Spiro Agnew by an academic philosopher." - tom worster
samples:
SUPER NUMERI, "GREAT AVIARIES"
Ninja Tune


Hailing from Liverpool (the city best known for it's ship yards and other musical exports), Super Numeri are a communal musical collective that re-create the spacey and organic sounds of mid-70s fusion and update it with instrumentation that doesn't seem to be too far of a stretch by today's standards. Based around a core of three members, an extra ten musicians augment their compositions with a plethora of sounds throughout the eight earthy tracks that make up their Great Aviaries disc. Opening with what is easily an homage to the man known to be the inventor of fusion, Miles Davis, "The Electric Horse Garden" ebbs and flows with sitar drones and organ swells while the presence of relaxed bass and drums support the pretty and expressive jazzy guitar layerings without getting totally psychedelic. "Otter's Poll" adds live harp pluckings to the free form mix of low-end synth drones, loose drumming and glockenspiel topped off with a lush string section. The odd-time signature and choppy syncopation of "Beaks" meshes with singled-noted dirty guitar and bass playing off the beat while noise guitar and electronic whirls ensue. The reggae-styled groove of "Classic British Ponds" is touched up with some subtle Brazilian tambourine playing for a vibraphone-padded track peppered with treated guitar sounds. Unfortunately, the gradual building of this track takes away from its hypnotic effect and points out out that there's only been one groove going all along. For the most part, Super Numeri cohesively stretch out their musical ideas around some simple yet interesting motifs, rather than taking the more self-indulgent jam-band approach. The disc's title isn't very far off the mark as there is a lot of vibrant beauty to be found throughout each individual track. - Gord Fynes
samples:
Clang Quartet, "The Separation of Church & Hate"
Silber


There's just something about a band that creates their own instruments to make the message they commit to tape. They thumb their nose at conventional instrumentation, striving for a higher statement of being, demanding more struggle for themselves before composing their work. Once they've made sounds with that new instrument, though, the result often doesn't produce anything resembling a great leap forward, and can get mired in its own imperfection. Unfortunately, that is the case with Clang Quartet, whose new album had so much promise. The title, a switch on a familiar phrase, becomes funny but incredibly appropriate considering that so much hate is generated by differing religions and those that follow them. Cover art drives the point home even more effectively, as what appears to be swastikas mixed with crucifixes jumble together until indistinguishable from each other. The key problem with The Separation is that the power of this concept is belittled by the sounds inside, and therefore the message, though admirable and necessary, is irrevocably lost. The sound of this record is not only generally unappealing, but in areas almost unlistenable. Scotty Irving, who is the Clang Quartet, believes the line between sound and music to be invalid, and it shows. He loves percussion, so most songs are structured as purely beat driven with an unaltering melody. The opening track, appropriately titled "Amazing Disgrace," is monotonous and ultimately just gains volume and distortion, plus a few keyboard-like sounds that may or may not be "The Crutch" (Irving's new and original but ugly instrument). Loud angry drums that appear towards the end add more flavor and still more volume, but the overall effect is still static and annoying. "Under God" feature squelches and buzzes instead, effects that burble and bleep, but grate above all else. "The Infidel Within" has wild tracks, commentary, and a bit of sermonizing from Irving, all dealing with the infamous Proctor & Gamble Church of Satan argument. The track is wholly uninteresting, although it is impartial, and this time it's Irving himself that is the annoying part. When it isn't percussive nonsense driving the tracks, it's his voice ("Hadephobia") or message, which apparently involves increased self-promotion ("Two or More Gathered in HIS Name Part 2"). His repeated assertion that he does not create "music" is supported quite well by these songs, but it's infortunate that he does have a message worth delivering. The fact that it's not comfortably delivered, or even coherently for that matter, does it a great disservice. Even where he drives the message home lightly, it's like nails on a chalkboard. Messages like his are never easy to listen to, but Clang Quartet go an awful distance to make it more uncomfortable than it needs to be, and thus the message goes unheard or gets misunderstood in the final analysis. - Rob Devlin
samples:
Loren Connors, "The Departing of a Dream Vol. II"
Family Vineyard


Prolific blues and avant-garde guitarist Loren Connors follows up 2002's The Departing of a Dream with this, its logical eight-song sequel. The first album was reportedly a "loose" tribute to Miles Davis's He Loved Him Madly, so one must assume that Vol. II is a continuation of a theme. Contemplative guitar accompanies tape loops/manipulations and field recordings to issue a slow, laggard drone of an album. Devoid of titles (I think the intention is to call them by their numerical track order), the songs do indeed meld into one another and create an amalgamated sound collage rather than an album composed of individual songs. Generally, it happens that about the time I realize there are no proper song titles for an album that I also realize that the album in question is not going to be a collection of autonomous tracks. "1" and "7," however, are distinct for their length: they are both over ten minutes long, whereas every other song clocks in at under two minutes (except "8;" it breaks the mold by enduring for two and a half minutes). Up until "8," the sound is like that of the barest, sparest Flying Saucer Attack song. It drones and resonates until your head envisions itself in a cave with walls of smooth black onyx along which the sound creeps and reverberates into cavities and over stalactites. The music drones in and out in accordance with the topography of the cave and seemingly by no other design. But then along comes "8" and suddenly the dark cave of black onyx is shattered like the most brittle Formica, flooding light and distance into the once encapsulating cave. Honestly, "8" is like an archangel descending from a rainbow onto the firmament. The tempo picks up, melody creeps uninvited into the album, and rather quickly you forget about the cave and are ready to wander about, unfettered in the sunlight. - Joshua David Mann
samples:
Max Neuhaus, "Fontana Mix - Feed (six realizations of John Cage)"
Alga Marghen


Live electronic music performance was a novelty in 1964 as was the use of electronic percussion instruments. Perhaps even more progressive was that Max Neuhaus' version of Cage's Fontana Mix is used nothing but feedback. Neuhaus placed contact microphones on top of kettle drums and put the drums in front of loud speakers. The microphones were free to move around on the drums. The performer controlled the intensity of each microphone with a mixer and Neuhaus did this following a performance score that he prepared from John Cage's Fontana Mix. This indeterminate composition from 1958 comprises a grid and a set of curved lines, some with dots, on transparencies. The interpreter arranges these in superposition to create a unique new graphic image from which, following the instructions, a performance score from is derived. Using this procedure Neuhaus created the set of curves that he used to control the intensity of each microphone in the mix and used this score in each performance. However, the feedback system itself is a very sensitive and unpredictable instrument, so much so that even following the same score the resulting music is essentially indeterminate. Hence the six different versions on this CD, four live and two studio recordings, spanning 1965-68 are very different from each other. Neuhaus, a brilliant and highly respected percussionist, would put Feed on the program of high-brow contemporary percussion concerts in places like the Carnegie Recital Hall and he would play it very loud. It's amusing to imagine the responses in the highly cultivated audiences. The remarkable thing is that even in today's context with decades of noise art behind us, Neuhaus' trail-blazing performances from the mid 60s are brilliant. The music is relentless feedback noise but has a structural complexity that, if you can tolerate its basic assault, is fascinating and hypnotic. It is piercing and very abrasive but once immersed in it, and if you are willing to play it loud enough, its vitality and detail are consuming. Neuhaus' musical genius blazes through this brutal material in manner that puts many a modern noise artist in their place. - Tom Worster
samples:
The New Pornographers, "Electric Version"
Matador
/ Mint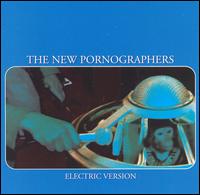 Pornography's aim is to please, regardless of context or meaning, the simple aesthetic end is pleasure for pleasure's sake. Thus, it seems apt that the New Pornographers have chosen such a name for themselves. Their first release, 2000's Mass Romantic was a furiously bright amalgam of its talented principal members, which include Carl Newman of Zumpano, and Destroyer's Dan Bejar, as well as the sultry, soulful (and this writer's #1 musical crush) Neko Case. Mass Romantic buzzed with the input of all of the members, their identities lending a diverse, off-kilter tone to the impeccably crafted pop songs that permeated the album. It was a meeting of the minds, collaboration in the truest sense of the word, which recognized the individual but triumphed the whole with impressive results. Three years later, the group has come together again to give us Electric Version, a formidable follow up that finds the group in a more comfortable nook, and honing their skills into a tightly focused point. The familiar harmonious chorale of the New Pornographer's is never far away, but 'Electric Version' shows signs of growth from, or perhaps just the enhancement of the original blueprint. "The End of Medicine" hits perfectly, with Newman's unique lyrical phrasing backed up by Case's powerful voice amidst the densely packed, chugging music, replete with fluttering keyboard and jangling electric guitar. The lead and background roles established here are found throughout the album, with Carl Newman taking much more of a leadership role in the group than before. His voice emerges in the foreground far more than either Case or Bejar (who has relegated himself to 'secret member' status, unable to devote a large amount of time to the project recently). Newman's contributions are wonderful, from the mid-tempo jangle of "July Jones" to the rollicking "It's Only Divine Right." Still, Bejar takes the helm for three of the album's songs, most notably the anthemic "Testament to Youth in Verse," which rises from a modest beginning to explode with a chanting sing a long finale that features the New Pornographer's impeccable harmonies. Neko finally finds herself taking command on "All For Swinging You Around," which beautifully showcases the versatility of her voice, capable of a fun jaunt as well as her trademark intensity. Both "The Laws Have Changed" and "The New Face of Zero and One" see Newman and Case together, with fantastic results. Neko was all over Mass Romantic, and though her mark is both seen and heard throughout the album, the rationing of her lead vocals on Electric Version make the appearances even more satisfying. If anything, Electric Version shows that The New Pornographers are developing from a pastiche of sources into a slick, smooth unit with a sound instantly identifiable as their own. Most importantly, they're out to make fun, exciting, and enjoyable music without an ounce of pretense or thought of self-importance. It's great music for it's own sake, and that's enough. - Michael Patrick Brady
samples:
If Thousands, "Lullaby"
Silber


Insomnia has a grip on many people for a variety of reasons. Stress, illness, hyperactivity, or just plain non-interest are several causes for the inability to sleep. Many products exist with a sole purpose of aiding in the pursuit of slumber, from pills to specialized alarm clocks and CDs with soothing sound effects or music that put the mind and body at ease. If Thousands, a band with very experimental leanings, have decided to help in their own way. Aaron Molina and Christian McShane started playing music together by abandoning their respective instruments to start anew. They decided to play instruments that neither knew how to play in the pursuit of music from a completely naive standpoint. Their second album, Lullaby was recorded with twelve microphones spaced throughout the room, to give the listener spacial awareness; and the album is one long track that has been split up only for song identification purposes. Its purpose is to aid the listener to sleep, and the band intends it to be listened to in one sitting to accomplish this goal. Immediately, upon listening to the disc, the track titles have no meaning. The drone that is omnipresent in these songs says it all. Everything blends together, and the different instruments that will be used on different tracks are only used to obtain a slight variation. Above all else this music must speak with one voice for its entire length, and it does. It calms and relaxes, and when there are vocals (the repeated refrain on "The Daylight and the Sun," for instance), they are spoken, unobtrusive and faded with some effect or another. The music speaks without vocals, so therefore it has no need for them. The track titles do speak as a method to the madness, however, as they suggest the loss of a loved one, Matt, for whom these structures are dedicated. It is as if the band created the work for themselves or for Matt's family to help them to sleep, or to hopefully commune with him in their dreams. Lullaby, therefore, is a fascinating listen not just for the effect it is intended to cause, but for the mystery of the story behind its creation. Chiefly, it is drone music with a purpose, one that I can attest it serves very well. - Rob Devlin
samples:
We know that sometimes these CDs are somewhat challenging to find, which is why we have a community section which can be used to obtain nearly everything available on this site.