Soliloquy for Lilith (Parts 5 and 6)
Details
1988 12" UK Idle Hole MIRROR ONE C
Black vinyl copies in regular sleeve
Track Listing
Sleeve Notes
I shall find a quiet pool in the forest and I shall be alone there often. I shall gaze into the deep, still water and that stillness will be in me. I shall sleep by my pool and dream, and I shall leave you messages in oracles and poems. Or you may dream with me, (for you are as much myself as I am you and your dreams are also my dreams) you may join me and wait through the night till the animals come to drink. Then I will show you the shape changing and we will become the animals. My magick can heal, for it comes from the place where there is no separation and we are all one, where the water of the pool merges again and is lost in the ocean.

Cover design, music, production - Steven Stapleton
Insert, music, concept - Calhoun Phelan

Photograph of Lilith by Clive Graham.
Recorded at the Shadow Factory by Dick.
Cut by George Peckham

Very special thanks to Catherine McCarthy, David Tibet and Roo.
Notes
Same insert as original issue of Soliloquy For Lilith
Same as 3rd LP from the original issue of Soliloquy For Lilith

Some copies of the original Soliloquy For Lilith box set have appeared on ebay minus this third disc - maybe there is a connection there
Other Images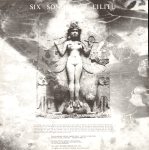 Soliloquy for Lilith (Parts 5 and 6)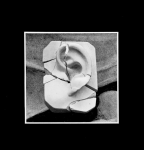 Details
2018 January 12" UK Idle Hole MIRROR ONE C
1 test pressing of earlier release
Side 5, Rejected Recut
hand-made sleeve by Steven Stapleton
Track Listing