MUSIC
IN BRIEF
PSYCHIC TV, "WERE YOU BULLIED AT SCHOOL?"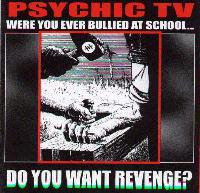 Now I remember why I avoided all those Psychic TV live albums all these years. Yuck. This 2 cd set (this being the limited edition version with 'bonus' cd) features 2 live shows in Germany from late 1984, not long after the departure of Peter Christopherson and John Balance (Coil). Here we have the very beginnings of the 'hyperdelic' song based period, though the bulk of these tracks are still in the experimental vein of the early to mid '80s. PTV were notorious for not practicing for gigs and, well, it shows. Sometimes I wonder if anyone on stage was actually aware of what anyone else on stage was doing at any given time. It often seems like random jamming, noise and feedback ... in a bad way. A really bad way. The 'songs' are loosely arranged with Genesis mumbling, yelling, bellowing, howling and/or occasionally singing over them here and there. Those that should be recognizable, like "Unclean" and "Godstar", barely are and are lame in comparison to their studio counterparts. The sound on both discs is bootleg quality: poorly mixed, distant and fuzzy with audience members clearly chatting amongst themselves. Disc 2, which I guess is the 'bonus' disc, is ironically the better of the two as the band is much tighter and competent, but only marginally so. And with 7 tracks exceeding 11 minutes in length this is simply cruel and inhumane punishment. As for the packaging, it's not much better. The cover drawing is the most redeeming quality as the insert offers only 1 b/w picture of Genesis, track listings, copyright info and web site urls with nothing in the way of liner notes. Everything about this reeks of bootleg despite it being an official release from Cold Spring Records. Definitely for die hard PTV fans only. As for me, I'll stick to the studio albums. May I please have my $18 back?. - Mark Weddle
samples:
CRANK, "HEFTIBAG"
Glitch music is quickly becoming the new jungle: a newborn style that artists, both old and new, look to for inspiration. Take Danny Zelonky, AKA Low Res/Plug Research. Under his Crank guise, Danny explores the same sonic territory pioneered by Pole (a landscape now threatened by over-population), but injects enough character into his music to make it his own. Eschewing the ear-and-mindbending style of dub favored by said digital drop-out technicians for jazz, "Heftibag" can best be described as Miles' "Live Evil" as remixed by Farmers Manual. From the crisp, multi-layered drum clicks of "D Conomic" to the fusion from the Seventh Layer of Hell of both "Mala Vista" and "3 Spot", Crank certainly has fun showing us around his kaleidoscopic soundworld. - Jason Olariu
D'ANGELO, "VOODOO"
Soul music, just like any good genre, needs an album to redraw its blueprint every now and then. Marvin did it with "What's Goin' On?", and Prince did it with "Sign O' The Times", and now D'Angelo unleashes his "Voodoo", changing the boundaries yet again. With his lengthy liner notes expressing both purpose (embracing women, life, and his muse) and disgust (rappers whose muse is the almighty dollar), D sets his sights on making truly spiritual music, inspired by his idol, Jimi Hendrix. Scrubbing most of the traces of hip-hop/R&B found on his debut, D'Angelo also sets aside the machine-built tracks in favor of live instruments (featuring some of The Roots, 8-string guitarist Charlie Hunter, and Roy Hargrove) and heavy soul-funk sound. "The Line", with it's slow-and-low groove that's sexy as fuck, casts D in the Al Green spotlight, complete with sexual/spiritual double entendres. D serves up a gooey slice of New Orleans funk on "Chicken Grease", then takes us south of the border with the fiery "Spanish Joint", which conjures up images of Santana backing up Stevie Wonder on the latter's "Innervisions." "Voodoo" is a musical milestone, one that bleeds honesty, thoughtfulness, and sexuality. Put this on at your next backyard barbecue, or the next time you turn the lights down low when you're with "that special someone". You'll be glad you did. - Jason Olariu
RICHIE HAWTIN, "DECKS, EFX & 909"
Richie Hawtin has been DJing, playing and recording Detroit and minimalist techno for a decade now under his own name and as Plastikman, F.U.S.E., etc. Here he uses his most basic set of creative tools: a crate of vinyl, a couple turntables, a mixer, a few effects boxes, a foot pedal and the classic TR-909 drum machine for an hour long dj set. This disc is, thankfully, the opposite of his tediously minimal and slow building Plastikman compositions ... this is upbeat techno for the dance floors. A few minutes in the beat is up and running as Hawtin works his way through a continuous mix of techno, house and dub music by himself, Richard Harvey, Jeff Mills, Nitzer Ebb, Surgeon, Stewart S. Walker, Vladislav Delay and many others. There is one very brief break at track 23 then the beat comes slamming right back in and continues on to the end. It's tracks 24 through 38 (the last half hour) where things are really pumping with a solid assortment of beats and washes culminating with the future dub of Rhythm & Sound's "Never Tell You". Hawtin does a great job of meshing the musical components, changing and developing the mix and just plain keepin' it interesting. This is probably the first cd by him that I want to listen to more than a couple times! Hawtin is currently on tour in Australia ... - Mark Weddle
samples:
YO LA TENGO, "AND THEN NOTHING TURNED ITSELF INSIDE-OUT"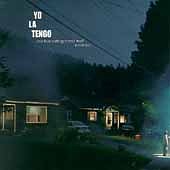 This release marks the 10th full-length original studio record of that lovable NY trio that doesn't seem to have an enemy in the music press. Rightfully so, too. This is our yearly reminder of intelligent rock music, composed and performed by compentent pop songsters, cleverly disguised underneath the shadow of indie pop through both their fan base and their label, Matador. It's a wonderfully crafted record, with a captivating opening with rocking peaks and beautiful valleys over the course of 13 tracks - stretching well over the 75 minute mark. While their recorded sound has always included an array of instruments, historically their live shows have been limited to what three people can perform - this year however, joining them on stage are two more musicians making it a show worth the effort to go see. - Jon Whitney
samples:
JACKIE-O MOTHERFUCKER, "FIG. 5"


Don't let the name of the group fool you, this is hardly something to overlook. Perhaps the Weekly World News was right about the mass alien abduction of rock musicians, returning them to the earth with subliminal memories and visions of surgery and probes,... Here's one of the results - the fourth album from a band who'll never get anywhere with their name, but then again it took a little bit of work to try to convince people godspeed you black emperor! wasn't a thrash metal band. It's not jazz but it sure is damned close to free-form, while the tracks stretch from surrealistic interplays of percussion, clarinet and saxophone to electronic drone play with guitar, a ten minute improvisational rendition of Amazing Grace and some twangy western-style ditties. My only recommendation is more indulgence in the electronic, but those are merely my own musical tastes manifesting. - Jon Whitney
samples:
OL' DIRTY BASTARD, "NIGGA PLEASE"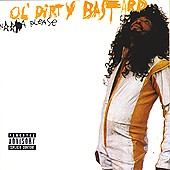 One of the most foul-mouthed, sleazy, perverse, sexist and nasty records I've ever heard. In a word: excellent! Funny, funky hip hop from one of the many members of the Wu-Tang Clan. For those with a not-so-uptight sense of humor, this album is really great - laughs from start to finish at the lewd and crude lyrics of Big Baby Jesus. ODB repeatedly displays his inability to really sing, but does so in a very catchy way, along with the accompaniment of various other flavorful backing vocalists. "I don't have no trouble wit you fuckin' me - but I gotta little problem wit you not fuckin' me" is a rhyme in "Got Your Money" - a must for all womanizer fans. It isn't all sexist humor, though; there is the occasional drug and violence reference. Despite being one of Tipper Gore's worst nightmares, though, the album is unique in its genre - nice to own even for those who aren't normally into hip hop and/or the Wu. Pretty much, if nothing else, this CD is a violent sleaze-fest of pretentious dirtiness that makes you shake that ass. - Daniel McKernan
samples:
TIED + TICKLED TRIO, "EA1 EA2"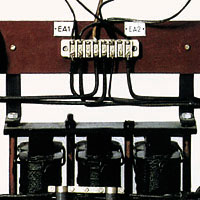 The return of the Tied + Tickled Trio marks the second album as this side project from Germany's The Notwist. Since their first release on Ui's Bingo out of NYC, the group have had some time to practice their hornblowing skills as well as acquire more zesty electronic gear. It's a beautiful record with some excellent sax playing with live drum and bass accompaniment or some bright improvisational pianos slammed right up against some pretty tasty electronic beats. The difference between The Notwist and the Tied + Tickled Trio appears to be the vocals missing out of this album, while on the last Notwist record from 1998, the jazz influence was apparent in a few songs. Perhaps they're trying to narrow down the sound for each of them,... Who knows? Either way I do enjoy the brand new release and have not stopped listening to it in my car, out now on Drag City. - Jon Whitney
samples:
We know that sometimes these CDs are somewhat challenging to find, which is why we have a RECOMMENDED STORES section which can be used to obtain nearly everything available on the site.
NEW
RELEASES
MONDAY
* Console - Rocket in the Pocket CD (Payola/Matador, US)
Mixmaster Mike - Eye Uv The Cyclops 12"/CDEP (Asphodel, US)
Puracane - Things You Should Leave Alone CD (Ubiquity, US)
Recoil - Liquid CD/2xLP (Mute, US)
Rhea's Obsession - Between Earth & Sky CD (Metropolis, US)
* Springheel Jack - Treader CD [with bonus tracks from Sound of Music EP] (Thirsty Ear, US)
Various - No Catagories 3 CD (Ubiquity, US)
Various - Statra's Paradigm Shift CD/2xLP (Statra, US)
Various - Virgin Voices Vol. 2: Tribute to Madonna CD [with Ogre (Skinny Puppy), Elisabeth Fraser (Cocteau Twins), Ofra Haza, Loop Guru and more] (Cleopatra, US)

TUESDAY
Arkkon - Rotunda CD (Soleilmoon, US)
Foreign Terrain - LP-1 CD (Soleilmoon, US)
* Lustmord - The Monsterous Soul CD [reissue] (Soleilmoon, US)
Nightmares on Wax - The Sound of N.O.W. 12"/CDEP (Warp/Matador, US)
Nocturnal Emissions - Futurist Antiquarianism CD (Soleilmoon, US)
People Like Us - Lassie House/Jumble Massive CD (Soleilmoon/Caciocavallo, US)

THURSDAY
D.J. Food - Kaleidoscope CD [with goddamned motherfucking Japan-only bonus track](Ninja Tune/Toys Factory, Japan)

For a more comprehensive release schedule stretching far into the future, please check out the NEW RELEASES brought to you by Greg and Feedback Monitor.
FEEDBACK
THROG?
Subject: throgging gristle

How hard is it to come by all of the recordings that are part of the cassette series? Also is there anyway to get a hold of newsletters from "Death Factory" and Industrial Records Days? By the cassette series, I'm refering to the tapes that are numbered and such.

It's pretty difficult as volumes 17-24 were limited to only a small run of copies, never repressed like the first series. As for the Death Factory newsletters, the only person I know who's got nearly everything runs the beautiful Axis Archive here on brainwashed.
---
Subject: Fad Gadget

I saw a message you posted in the newsgroups. I was wondering if you could help me find a copy of Incontinent by Fad Gadget. I have been looking for this CD for a while now with no luck. I would even be happy with an MP3 version of the CD.

Keep looking, while it is out of print, there are places that may very well still have copies lying around. The reason Fad Gadget went out of print was most likely due to lack of interest...
---
Subject: Luke Vibert MP3s

I dunno if it's me or my connection (partial T-1 on a company LAN) but i could only download :56 second samples of each of his tracks... it said the files were only 934kb (all of them were the same size) and again only played about a minute per track....

any help you can offer?

(i'm on win98 w/ IE 5.01)

Like nearly all sound samples on this website, they're merely samples, sorry, but we don't have authority to post full copyright protected songs w/o the expressed permission from the owner.
---
Subject: Hi There

I was just wondering if you have a sampler cd of some sort, if so feel free to send it to me.

Sorry, nope.
---
Subject: Review copy of 'Musick to Play in The Dark - Vol 2'

Dear Sirs,

For the Dutch national music broadcasting guide 'Vrije Geluiden' ('Free Sounds') I would like to write a review on Coil's 'Musick to Play in The Dark - Vol 2'.
Therefore I would very much like to receive a review copy of that cd. Please send it to me, in return I will send you the magazine with the review in it.

I thank you in advance.

As always, please contact the labels not the website... In this case of course the label is run by the band, so please contact them. If you get no response, it's not brainwashed's issue.
---
Subject: the DIJ stuff

I finally took a look on the WSD site for info on why they dropped DIJ, where I found only a guarded lawyer-driven statement about action taken against them by Douglas Pearce and some reciprocal action against him. Is there a site anywhere with DIJ's accusations?

www.deathinjune.net had Douglas P's original post but it has been subsequently removed. His manifesto was also printed in a Soleilmoon catalogue update report emailed out to many subscribers. Brainwashed takes no sides in this matter.
---
Subject: Re: cd stores in nyc

The Village seeems like the place to go. Since emailing you I've picked up the Rough Guide to NYC, which has some good recommendations & a couple of other good folks like yrself have given me some tips.

Having looked @ the Brainwashed site, it gets more exciting. Good stuff. I'm always amazed when I stumble across a good site - I know they are there, but I always have to trawl thru a fair amount of shit to get a decent hit. And you host v/vm! I just got their 2cd auraloffalwaffle set & its great.

Well, take care, cheers for the info.

Thanks for the note!
---
Subject: Tino's Corp

I didn't know whether you knew where or not, but I cannot seem to find any place that the Loop Finder General album can be found, I didn't know whether you'd found some place that carried it or other Tino's Corp. Material, since it is Meat Beat related. But, I've scurried all over the Tino's Corp. site and nothing with Tino's Breaks or anything like that pops up..

Thanks in advance

I don't think the Loop Finder General album has been released yet, hence not being able to find it...