explosions in the sky - "those who tell the truth..."


They say timing is everything. Sometimes the timing is too eerie for words. This is the debut album from explosions in the sky, if you don't count their self-released CD put out a few years ago (judging from their comments about it on their website, they'd prefer not to count it, either). The album's full title is "those who tell the truth shall die, those who tell the truth shall live forever," and the artwork is just plain frightening. The cover has an angel emitting rays out of its hands towards a plane in the sky, while the heads and rifles of soldiers march underneath. Inside, a drawing of the plane is accompanied by the caption "this plane will crash tomorrow." Another of the angel alone says "help us stay alive." It's funny how some events will make you question/believe in clairvoyance, or just examine similarities in a whole new light. Does any of this apply to the music inside? A lot, apparently. explosions in the sky create epic guitar rock instrumentals much in the vein of Mogwai or the harder moments of gybe!, and this release is like the soundtrack of foreboding doom. It's an amazing record, capable of destroying the will of even the strongest being. I am personally dumbfounded at how stirring it all is. This music moves from moments of extreme quiet to moments of pure annihilating walls of guitar without warning. My pulse races just writing about it now. The opening track, "greet death," breaks you with its crushing noise until the harmonic guitar line turns it into something much more beautiful and frightening. And there's a bit of clairvoyance in the songs, too: on "have you passed through this night?" a man delivers a monologue where he says "Who's doing this? Who's killing us? Robbing us of life and light. Mocking us with the sight of what we might have known." It's horribly affecting. All in all, and eerie (now) qualities aside, this release is great instrumental rock music from four guys from Austin, TX. Music matters again. Buy this CD. - Rob Devlin
samples:
einstÜrzende neubauten, "strategies against architecture iii"


The third in Einstürzende Neubauten's collection series is out now in the UK with a release date early November in the USA. Like the last one this arrives as a double-CD and picks up where the last one left off. Once again, there's no rhyme nor reason to the order, as tracks are scattered rather randomly. While it's a good slice of what the group has been up to for the last ten years, and provides lots of pictures and bits and pieces on each song, I somehow feel this has way too much material readily available. For instance, it includes a bunch of songs straight off the last three proper albums, like the popular favorites "Die Interimsliebenden," and "12305 Te Nacht" plus versions from CD singles that can still be found tossing around. Highlights include unreleased songs like 1998's "Scampi Alla Carlina" which almost made it to the Berlin Babylon soundtrack, the 1992 precursor to "Salamandrina" called "Snake," and the playfully amusing one-take collection closer, "Drachen" from 1993. Listening to modern EN, there's an undeniable feeling of an expressionless, cold-calculated effort, but outtakes are always good to proudly show a more personable side. The slightly stretched out version of "Architektur Ist Geiselnahme" opens the second disc and makes me yearn more for the 'Berlin Babylon' release. Its inclusion is a clear indication that what you're getting here is something incomplete, something that's not the entire picture. Live tracks are jumbled around with studio tracks, dates are completely out of order, styles don't flow comfortably, songs you know and can almost sing are followed by songs you've never heard before. Strategies Against Architecture is a conscious effort to contradict the rigid concept of an established structure (and a more eloquent way of saying "collapsing of new buildings"). In this case, it's the concept of an album. It works. However, you're at the mercy of the artist when it comes to listening to the record. The CD is designed not to be playable on computers (so you can't easily make your own CD comp and wipe out stuff you don't want to listen to) but you can always program songs out on your home deck. - Jon Whitney
samples:
EARDRUM, "SIDE EFFECTS"


There's a coda to the last track on the first Eardrum disc 'Last Light' where the drums pick up speed and the sound shifts to a denser but rougher texture and although I enjoyed the album I was left wishing they'd gone more in that direction. Now it seems they have. If you want deeply hypnotic heavy rhythm then the second Eardrum album is what you need. Lou Ciccotelli might be best known as Laika's drummer, but has also played in God and Mass amongst others. In Eardrum he teams up with Richard Olatunde Baker to play African influenced drum patterns which are then manipulated in the studio to make a finely wrought entrancing music that pushes beyond the limits of genre. Although they've been influenced by such luminaries as Miles Davis, Sun Ra, Lee Perry and Fela Kuti, I'm reminded more of Can's last great track 'Smoke', one of Holger Czukay's 'ethnic forgeries'. This would have been a great jumping off point for Can to head into the heart of darkness, but instead they lightened up and got slicker and poppier as Czukay took more of a back seat. Eardrum play dark heartbeats all the way. Titles like 'Sandblasted', 'Bone Room' and 'Darker Still' sum up these eerie twilight talking drum rumblings perfectly. Although 'Side Effects' is certainly a multi-layered drum led album, Ciccotelli and Baker and the seven other musicians have employed a huge range of percussion and drone instruments, and some atmospheric sax and whistles. It all coalesces perfectly on the ominous 'Lightfell' as deep drones underpin the shifting movement of the shadow flicker drums and snake charming whistles. 'Side Effects' would make a great soundtrack for a journey up a great river in a dense overgrown jungle to an unknown destination. This album is released by the Leaf label and if you go to www.posteverything.com where it's available by mail order, you can listen to real audio excerpts. - Graeme Rowland
samples:
Le Tigre, "Feminist Sweepstakes"


Okay, first things first: I know there are going to be some folks sitting at home reading this and rolling their eyes at the idea of a ?Feminist band? and sighing, "Yeah, I'm all for womens' rights and everything but you know, their music is all the same... and well, it ain't always that great. And like, how many times do I have to listen to yet another bitchy band simulating Hole or Babes in Toyland?" so, for those people, I've got three words for you: fuck that shit.
Now, '?m not suggesting you stop listening to these types of bands (if you haven't already), but what I am saying is that feminist music is much more than that and Le Tigre is certainly living proof of this. The songs on "Feminist Sweepstakes" are engaging, informative and in many ways, a lot of fun.
Much like Bob Dylan, Public Enemy or Billy Bragg, Le Tigre have successfully pulled of the feat of transplanting political activism into the pleasurable device of music without compromising or jeopardising their message. The album itself invites an exchange of ideas which challenge preconceptions of Feminism and female identity. But rather than adopt an antagonistic sneer of "I told you so. You suck," which doesn't help anybody by a long shot, Le Tigre have instead fostered a recognition that everyone (including themselves) have a lot to learn, as suggested by the lyrics of "Tres Bien." What this promotes is a healthy debate, if not understanding, between the artist and the listener/critic. That?s not to say that Le Tigre's approach is less confronting, because amidst the singable and danceable tunes of "Shred A?" "F.Y.R." and "On Guard?" they're still tackling some tough issues such as the continuation of female oppression, even in an era of so-called "liberation", which no doubt, some will find difficult to believe or accept. Make no mistake, these are not hollow complaints.
Musically speaking, "Feminist Sweepstakes" takes the retro themes canvassed on Le Tigre's eponymous debut as well as Kathleen Hanna?s earlier solo project, Julie Ruin, and develops them beyond the simple looped sample and drumbeat song structure. Generally, the songs on this album are more accomplished than their previous releases, and in this sense, it's encouraging to hear Le Tigre making a concerted effort to build their vocabulary not only as Feminists, but also as musicians. Besides the obvious new wave punk rock influence, Le Tigre borrow elements from other genres (similar to Chicks On Speed) which range from catchy mainstream bubblegum pop, to electronic dance, to cheerleading rally chants, to the use of skits and lyrical stylings of rap music. As such, Le Tigre's schizophrenic employment of various influences enables the band to dodge the "angry female rock" stereotype whilst at the same time, reinforcing the point that there is indeed more than one way to approach Feminism.
Explosive, dynamic, emotive, witty, profound and inspirational, Le Tigre possess a unique, raw energy coupled with ferocious intelligence which will make you go berserk on the dancefloor and maybe, just maybe, even make you a better person. How cool is that? - Brian Duong
samples:
hilmar Örn Hilmarsson, "Dust to Dust"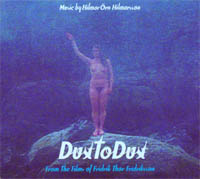 Five films by Fridrik Thor Fridriksson have music featured on this compact collection. While over the last few weeks I have been listening to more soundtracks than ever, I've been finding that listening to them straight through (for many) can be quite repetitious. Themes frequently get repeated ad nauseam with jumbled up arrangements between instruments, scatterings of 1-minute tracks seem rather incomplete, and there's always a sense of something 'missing' — but that's really just the nature of the beast. A collection like this, however provides a ton of well-developed music, carefully collected and organized, and sparks an interest in the works of both HÖH and Fridriksson. Three tracks from 1991's award-winning "Children of Nature", seven from 1994's "Movie Days", six from 1994's "Cold Fever", two from 1996's "Devil's Island" and two proverbial selections from "Angels of the Universe" make up the tracklist. Hilmarsson's scores are heavy with emotions, subtly crafted in various ways, either with conventional instrumental foundation like bass guitar, electronic reeds, or deep and decadent echoes, topped occasionally electronic samples, choral voices and weeping strings. I still have yet to see any Fridriksson film but the sounds here are enough to suggest I'm in for some very heavy stuff. Play this one extra loud. - Jon Whitney
samples:
OREN AMBARCHI, "SUSPENSION"


Touch seems to be seeking out guitarists who manage to make the guitar sound like it hasn't sounded before. It seems odd that the red appled 'Suspension' digipack cover wasn't one of large Mego style large card envelopes, like the recent Touch releases from Fennesz and Rafael Toral, because Oren Ambarchi approaches the guitar with as unique an ear as either of them. Like Toral and Fennesz, there is almost always an underlying melodic base to what at first appears abstract, although Ambarchi's music probably requires more attentive listening to discern this. About halfway through the intermittent speaker shaking drones and pulses of the title track, it sounds like his guitar morphs into an underwater merry go round music box before it fades out in a shimmering glow of glitch-like sparkles. A former drummer who switched to guitar because no one else in Sydney, Australia was willing to make music with the kind of experimental edge he sought, Oren Ambarchi has made a beautiful record that moves onwards and upwards from nis previous Touch release 'Insulation'. The odd thing about 'Insulation' was that although it was an improvised work, it reminded me of Karlheinz Stockhausen's meticulously composed 'Kontakte' more than any of the numerous comparisons that have been chucked Ambarchi's way. These include Keith Rowe, Tod Dokstader, Main, Dean Roberts, James Plotkin, Pimmon, Pan Sonic, Kevin Drumm, Jim O'Rourke, Pierre Schaefer and even Brian Eno. That's not to say that these comparisons are unwarranted, as if you like many of the artists in that list, you may well also like Ambarchi's deeply submerged six string soundscapes. He's moved on from 'Insulation' in that he allows a little more repetition into the picture, and this and the ultra low bass tones he coaxes from his guitar give a warm glow to his spacious improvised pulses and rhythms. I'm not quite as amazed as many reviewers that Ambarchi creates such unusual thrumming textures from just one little old guitar with no laptop processing or other such trickery, as I've seen just what Keith Rowe can do with an untuned guitar lying flat in a sea of springs and scrap. However that does nothing to detract from the fact that Ambarchi has made astonishing progress in relatively short time. From the wide sonic range of feedback tones on 'This Evening So Soon' to the distant memory loop simulations that open 'Wednesday' to the electron magnified deep bass textures and pulses of 'Gene', 'Suspension' is yet more proof that Touch is putting out some of the best recordings around these days. - Graeme Rowland
samples:
Brothomstates, "Claro"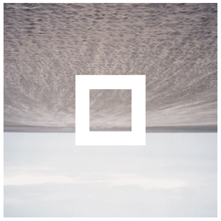 I don't think I've ever had my finger truly on the Pulse of Electronic Music. Sure, I've picked up some classic releases over the years and I still get a small, guilty charge out of being "in touch" with the Electronic Literati.
With this in mind, I've never been compelled to state labels like Warp are past their prime or certainly eclipsed by other outfits that do what they did, circa 1995, better. (Though sadly, evidence is supporting that more and more these days.) I'm still just as eager to give a new Warp signing a try, as I would a new Morr Music or 12K disc.
So, I didn't feel guilty picking up the Brothomstates CD "Claro." My first impression? "Will we ever be free of the Autechre Stylistic Stigma?" Admittedly, Brothomstates pepper "Claro" with a lot of nice Autechreisms that I enjoyed wholeheartedly, in spite of myself. Taken in light with Autechre's last album, the disappointing "Confield" (in my player for a grand total of 3 listens), "Claro" is the best Autechre album this year. The beats are funky in a stilted way, and run far closer to 80s electro and quasi-Detroit Techno than recent Autechre works. And Brothomstates know how to craft a melody; I'll be damned if some of this doesn't remind me of my favorite Kraftwerk album "Ralf & Florian." I found myself grooving along on the train, and that's not a bad thing at all.
I know that without the hype and critical acclaim of the poppy experimentalism of Autechre, there would be no Warp records issue of "Claro." It's a good album; which probably won't be reviewed in a positive light by The Wire or well received by music snobbies. But, like Chris Clark's recent "Clarence Park," it is a strong effort by an artist who clearly wears his influences on his sleeve. And I see little wrong with that.
When I'm looking for pleasant sonic trailblazing, I'd turn to Fennesz's "Endless Summer" or the myriad excellent 12K releases. But when I'm hankering for the days when Warp was putting out "Electronic Listening Music," Brothomstates's "Claro" makes a nice late-night snack. - Brian Bieniowski
samples:
siggi Ármann, "mindscape"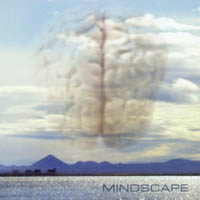 To be honest, I thought this was downright ridiculous when I first got it. Here's some über-macho viking descendent looking dude singing songs where he repeats the same line over and over and over again. But eventually the words start making less of an impact and the music becomes the main focus, not entirely unlike those 3-D images that were popular in shopping malls in the mid-80s. Siggi's bold vocals are in an occasionally strugglesome English against the backdrop of some amazingly produced acoustic guitar, piano, percussion and chimes. Comical could have described the first listens, but it's now registering as curious and unavoidable as the early and most notable phases from Death In June. During a recent radio interview with Sigur Ros, I pulled out the disc and it raised a smile, "we listen to this before almost every show! This guy's not afraid to say anything." While I can somewhat understand what's behind that statement, I feel it'd be less difficult to crack a smile during songs like 'Lars is No Loser' if the tongue was incomprehensible. Beware, these songs get stuck in your head for days. - Jon Whitney
samples:
CARL MICHAEL VON HAUSSWOLFF, "STR?M"


The recent work of forty something Swedish artist/composer CM Von Hausswolff fits in nicely with that of the modern minimalists (such as ?, Noto, Goem, Kim Cascone), all of whom have contributed to the Raster Music 'clear' series thus far. "Str?m" (German for "Flow") presents a constant, cyclic electric hum as a single 48 minute track. This band of energy inconspicuously wavers here and there and picks up fields of static debris and minor blips, but for the most part stays true to the course of a minimized power hum. So what are we to make of this? My personal responses to the piece have been polar opposite and of a more physiological than emotional nature. When I listen with head phones it makes me anxious while without is very calming. Something I noticed when using a disc man and head phones is that when you press 'pause' the sudden disappearance of the sound leaves a strange void in the ear drums that's simultaneously somewhat painful and somewhat pleasurable. The longer you listen to the hum before pausing, the more drastic the effect. That has become the primary focus of my time with this disc: experimenting with various ways of listening to find out the effects on my brain. I don't know if that's what Hausswolff intended but, well ... who cares? I just hope I haven't re-programmed my neurons too much ... - Mark Weddle
samples:
ozymandias, "layla"

Working the World Serpent website for the last few years, I've become more exposed to a more darker side of the spectrum than just Current 93, Coil and NWW. It's not often that I find something that I'm terribly crazy about other than those few plus the various related entities that are intertwined, but for the last couple releases from Ozymandias, I have been captivated. Christophe Terrettaz is simply a pianist, who admits to watching Christina Ricci films, titles his songs in French and has pictures of naked female statues on his album covers. If you distance yourself from those facts, everything in record store blurbs, the painful pictures of the tortured soul on the website, and reviewers who use the word "melancholy" way too often, you're left with something simple, direct and amazingly pleasant. I find it's on in the background when I'm trying to wind down in the evening or do a little cleaning around the house late at night. To me, there's nothing sinister, macabre, nor profound in these simple, tinkling piano melodies. Furthermore, while great piano composers like Liszt and Chopin have mountains of exponentially more complex works, I'm happy to hear something light and relatively uninvolved every now and again. - Jon Whitney
samples:
cEvin Key, "the ghost of each room"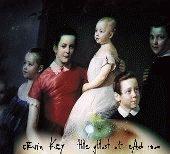 Skinny Puppy/Download founding member cEvin Key (Kevin Crompton) returns with his 2nd solo outing for Metropolis Records. It seemed to me that much of the first one, 1998's "Music for Cats", was unfinished leftovers from other projects. This album may very well be the same but it also feels fully realized as a project unto its own. Key plays just about everything - electronics, drums, guitar, bass, etc. - and collaborates with many: Justin Bennett (guitar, Professional Murder Music), K. Tokoi (saxophone), Omar Torres and Kent Clelland of Native Instruments, Bill Van Rooy (bass), Phil Western (synths, Download/Plateau), Ken Marshall (electronics, Download), all of The Legendary Pink Dots and recently reunited Puppy compatriot Ogre, among others. The shadowy influence of Jamaica is cast over parts of the album, from the artwork to the electro dub strains, most notably in the ganja haze groove of "Horopter", to the radio banter in "Klora". Saxophone riffs add an unexpectedly welcome flair to "Tatayama". "15th Shade" and "A Certain Stuuckey" are likely a precursor of things to come from the Tear Garden (Key + LPD). Both feature Edward Ka-Spel's calm and collected, detailed spoken story telling, the former over an addictive bass line and guitar meandering and the latter over a fragmented soup of bass, synth and beats. "Frozen Sky" gives one SP flashbacks - pretty synth sequences, "Process"-era heavy duty guitar chords, vocoded vocals - and, again, is probably a precursor of future work. The remaining tracks are mostly jittery electronic jams of the recent Download/Plateau mindset. The more Key works with a variety of others, the more varied and interesting the results ... - Mark Weddle
samples:
Aereogramme, "A Story In White"


Does Glasgow have all of the best bands in the world? In recent years, that Scottish city has given us Mogwai, Belle and Sebastian, Arab Strap, the delgados, and of course, the classic Del Amitri. Sorry, I had to. Most of the best bands come out of Glasgow, though, and here's another to add to your list. Aereogramme is a brilliant fuzz rock band who, gladly, sound nothing like any of theie Glaswegian counterparts. This is truly a unique sound, driven by a unique songwriter, Craig B, formerly of Ganger, another great Glaswegian band. Electronic hums, buzzes, hard drum hits, squelching guitars and angry sentiments give way to rather lush passages with Hum-like glory and a very capable voice on top, something I'm sure Craig didn't get a chance to showcase in Ganger. And there's a great sonic variety, too. Piano joins the mix, acoustic guitar, swelling keyboards and strings. And grounding it all is a profound sense of melodies that can rouse your soul from sleep or slap it senseless. This US release, on Matador, also features three tracks from their White Paw EP, released in the UK, but not here. Because the music is so good, you are willing to forgive some of the off-kilter or awkward moments, like the death metal shrieking on "Zionist Timing." It's great fun, but wholly unnecessary. And we love it anyway. That's the power of Aereogramme: they'll lead you to the water, make you drink, tell you it's piss, you'll spit it out, and everyone will laugh. It's a good time, and it's great music. Check it out. - Rob Devlin
samples:
We know that sometimes these CDs are somewhat challenging to find, which is why we have a community section which can be used to obtain nearly everything available on this site.