DOWNLOAD, "INCEPTION: THE SUBCONSCIOUS JAMS 1994 - 1995"


This is the first in a series of seven limited edition (1000), mail order releases from the vaults of Subconscious Recordings, home to Skinny Puppy expatriates Download and related projects. 80 minutes worth of DAT jams from 1994-5, the seminal "Furnace" and "The Eyes of Stanley Pain" era, have been edited down to 15 tracks by cEvin Key and Native Instruments' Omar Torres. The jams of "Inception" are, as advertised, pretty much just that: germination of ideas, creative foundations. Demos really. The twitchy electronic hybrids of ambient, noise and techno that was their signature at the time is of course evident and the production is clean, but this is not thickly textured, fully polished, fully realized product. I hoped for diamonds in the rough, something spectacular yet inexplicably unreleased, but the fact is the crème de la crème found its way in finished form to the albums and EPs. But at least the rabid completists, those willing to shell out $20 per disc, get more insight into the process. As well as more of the late Dwayne Rudolf Goettel's output, considered by many to be the crucial creative component of the original grouping's magic. Mark Spybey is credited on 4 tracks but, unfortunately, his vocals are nowhere to be found. "Sidewinder Snake" from the "Sidewinder" EP promo is mysteriously resurrected as "Left the Radio On" and "Tweeter Blower" from the "Charlie's Family" soundtrack reappears in a disappointingly less noisy and rhythm-less form. "Krackerzz" stands out as a possibly finished track that didn't make a final cut, understandably so. Overall, everything sounds too flat and too thin. It just makes me want to listen to the brilliant "Furnace", "TEOSP" and their accompanying EPs instead. - Mark Weddle
samples:
gordon mumma, "live-electronic music"


Most people reading this haven't had much exposure to Gordon Mumma, if any. I can't exactly blame them however as very few recordings are in print or easy to come by. However, a full article has surfaced in The Wire recently and Tzadik has just released this collection of recordings from 1963-1985. On Brain in The Wire, you'll hear freaked out starjamming whack electronics by Mumma but on the recordings here, the end result sounds far more related to the originating instruments, themselves, their sound naked, mangled, and manipulated. Five pieces have been assembled in reverse chronological order, and ironically enough progress away from organic instrumental interplays to more distanced, distorted and electronic end-results. Mumma began as a horn player and pianist and along with Robert Ashley co-founded The Ann Arbor Cooperative Studio for Electronic Music in 1958. Mumma's home-built equipment was referred to as cybersonic (way back then, yeah) and while I could regurgitate information about circuitry and electronic process, I'll leave that for the liner notes. What I can say is that it's amazingly fascinating to hear people manipulating sound from an academic discipline in ways that current improvisational groups appear to be edging on but not even trying out yet. With the number of collectives in scenes like Milwaukee, Montreal and Boston, my own personal observations are that the performers are either more on one side of being completely electronic or the other side of being completly organic, rarely combining the worlds into something both interesting and pleasing (nevermind being sticklers for composition and notation). The selection is minimal and the ensembles are mostly Mumma on either horn or "cybersonics" plus one other person, with the exception of the noisiest piece on here, "Horn," which features Mumma and Ashley along with two others, as Mumma plays the horn and not 'cybersonics' (as he does every other piece). Unfortunately it's such a small window on the world of Mumma and I feel the closer, "Medium Size Mograph 1963" is being cut off somehow, but I have a strange feeling there are more recordings due to surface soon. - Jon Whitney
samples:
rivulets


Rivulets are best described as a rotating cast of characters centered around Nathan Amundson's delicate voice and acoustic guitar. Lately, however, Amundson has a more constant partner in crime in Jay Kroehler, who plays bass and adds various effects to the soundscape rivulets create. The name itself is a misnomer: a word that identifies smaller streams. Amundson clearly creates oceans of sound which are easy to get lost in. On this, the self-titled debut, Rivulets are joined by Alan Sparhawk and Mimi Parker of Low in their traditional roles, as well as LD Beghtol of Flare and Three Terrors fame with other flavors. Sparhawk also produces the set, and its release is on Low's own Chair Kickers Music, which couldn't be more appropriate given the overwhelming tone of the release. If you had to describe this music, you could call it sad core, but that would almost be demeaning. This record is affecting on myriad levels, piercing through the mediocrity to introduce Amundson as a true talent. His slight voice is mesmerizing, holding notes for extreme effect, crawling under your skin and through your cerebrum at the same time. The music itself is somber, minimal, but not simple. It takes a rare band to know when to let the current sound stand, and when silence is best. This is the new Minnesota sound, the sound Rivulets embody and join. Amundson's lyrics are those of a true poet, too, using wordplay, pauses and that voice to convey an entire range of emotions and evoke imagery that the listener can appreciate with all senses. On "Swans," he asks "Have you ever fell into an armageddon of love?" Haven't we all? "Four Weeks": "And I just want to get it over with... she's says I'm desperate. I'm desperate for you." It's pure beauty. Don't wait. Get this release and hear it for yourself. - Rob Devlin
samples:
ida, "shhh..."


This release can be somewhat confusing. It's not quite a full-length album of new stuff, it features altered versions of some older songs, a couple unreleased things and quite a lot of versions of their songs "Shrug" and "Shotgun" from 'Will You Find Me'. It's really more of a collaborative work with Warn Defever without actually sitting down and working directly with Warn, himself. According to the website, Warn was given a bunch of tapes and free reign to do what he wanted. The result is this release, which could very well be considered somewhat of a "remix album". All too commonly, strategically uncommon matches are made for a band on their almost proverbial "remix album" contractual obligation thingy. From Low to Kings of Convenience, a number of quieter bands have had dance beats tossed into their albums in order to accomplish this goal. I'm happy to report to Ida listeners leary of this threat that there are no beefy electronic techno dance mixes within. Instead, the album opens up with a gorgeous unreleased bit of stringed instruments playing simply titled "Strings" and continues on with a very pretty song I'm not familiar with, the title track of the album. After that the alternate versions begin. Warn Defever (His Name is Alive) and Sasha Frere-Jones (Ui) each have a go at Shotgun and Shrug (respectively) while Trina Shoemaker does each, but the songs don't really stray far from the originals, leaving all the vocals in and merely adding and subtracting a couple instruments here and there. While it is respectable, the different versions aren't all that interesting until the dub mix of "Shrug" and the serene droning strings of the instrumental, (yet unfamiliar) "Shoreline (Truxton Park mix)" and the abrasive noise of The Stooges remix of "Shrug." I do enjoy this release, but in the end I'm left with more questions: "What's the meaning behind the Stooges remix?" "Why only remix two songs a couple times each?" "Where did these new songs come from?" The reward, however, is something to hold me over until the next full-length release, and it's doing an awesome job of that. -
samples:
Venom8888, "Destroy Venom8888!"


One of the newer signees to the collective-based Dtrash Records, Venom8888 veers away from the label's usual (and excellent) digital hardcore stylings and instead offers up a fine blend of noise, soundscapes and glitch. Minimalistic in it's use of sound sources, this disc manages to be fully immersing nonetheless. Overdriven static rubs up against smoove groovin' hip hop on 'Check Me For Props' and the noise nearly takes over completely on the remix that follows immediately after. 'Venom8888 Pirate Radio' has thick, chunky beats, electro-vocal samples worthy of Afrika Bambatta and a great restrained use of distortion. 'Battleline remix' sounds like v/Vm duking it out with Kid 606 in an ozone wasteland and 'Eat My Pussy Please' has a low down feel that would be excellent for nocturnal cruising. All told an entertaining listen and well worth the price of admission. - Maurice Underwood
samples:
CRAY, "UNDO"

Having been quite impressed by the MP3 extract of Cray's 'Seven Satellites' that was up here a few weeks ago, I bought a copy of his second full length album. A mate of Pimmon, Melbourne resident Ross Healy's fascination with the raw whoosh'n'screech of short wave radio is readily apparent in the dissonant abstractions that his hardrive has spewed onto "Undo". He likes to let the computer play itself and randomness plays a large part in the locust chatter of his computer music, but the influence of early electroacoustic pioneers is also felt. Track titles are mostly in the Autechre computer geekspeak mode. However the opening 'mothersboard' not only has two regular words, but couples crackling dissonance with emotive melody in a way that ought to appeal to anyone who found "Endless Summer" by Fennesz an engaging listen. Cray likes to let errors remain in the music, but the distracting sudden split second of silence in the middle of the opening track makes this seem a bit shoddier than it might have been. The melodic ambience buried in swathes of glitch and static screaming continues on 'forna', and there's also a suitably oblique but strangely beautiful CD-ROM video for that track. After that dissonance begins to fill up the tank, although the fractured remains of what could've been a hesitant bass line occasionally peak through the spiralling mists of 'usker'. Melody seems to recede further into the background with each track. Environmental recordings form the basis of the Cray soundworld, and 'usker' might feature some aviary chatter, but everything has been so mashed up it's hard to tell, and for the most part his continual quick sonic stutter could just as easily have been entirely computer generated. 'mar562001' lays some intermittent slabs of dense noise against a pebbledash backdrop, then the following 'wdd56- broadband' erupts into rapid spurts of splintered floor shaking flotsam which recede as a filigree digital tide of harp like runs washes over. By the time the relatively sparse coda 'rdOblst' hacks drone loops up into a decelerating rotor blade suite, the track titles have become about as abstract as the music. Check out www.bip-hom.com for more sound samples. - Graeme Rowland
samples:
LARSEN, "REVER"


Michael Gira (SWANS, The Angels of Light) tells an almost unbelievable tale in the press release of this latest offering from his Young God Records. I'll briefly summarize: the Italian group wooed Gira to Torino via odd packages mailed over a 1 year period and, eventually, a simple instructive letter to come produce them with a round trip ticket and "an extremely generous amount of money". Gira never once laid eyes upon the band as they always performed behind screens while he essentially field recorded about 10 hours worth of their sound rituals, conversations/arguments and music. "Rever" chisels that down to 49 minutes over 9 tracks. Considering such unorthodox procedures, one would likely expect something very bizarre, but to my Volcano The Bear-addled brain, it's not really so. It's mostly melodic guitar/bass/percussion groove rock similar to Sonic Youth, YG labelmates Ulan Bator and every other band out of Chicago. The five-piece dress it up with male and female voices — English, non-English and non-anything (including some minor backing by Gira) — accordion, organ, trumpet and the odd tape loop sample. Once they get into a groove, especially in the longer 7 to 11 minute songs, they tend to ride it for quite awhile then suddenly shift gears. But it rarely piques my interest. I'd rank Larsen just above Windsor for the Derby and below everything else in the Young God back catalog. - Mark Weddle
samples:
new wet kojak, "No. 4 EP"


A simple title for the most simple music New Wet Kojak have ever created. True, the sex is still in this rock, more libido than most records combined. But where is the substance? Several of the tracks on this, their imaginatively titled fourth release feature band leader Scott McCloud saying "Number One" repeatedly, removing any hope of meaning. After a while it actually starts to sound a little ridiculous, particularly on "Year of the Sheep," where McCloud asks if he can be someone's "Number One Sheep," whatever the hell that means, because "I really like you a lot." Check the "no" box and send the note back to Scotty, please ladies. The grooves are still there, and this time spacey keyboards abound, adding an new but wholly uninteresting effect to their modus operandi. The horns, though, effects laden and faded into the mix more than usual, are still enough to anchor the sound and set the band apart. And McCloud is playing around with vocals more this time, sampling and repeating his own voice with different distortions and echoes. It's clear that this release is driven to tide fans over until their next full-length (one track is a remix of "love career" from "do things"), and it comes out being a release that only fans should own or would want to own. It's the weakest release from Kojak yet, as the band sounds like their struggling with a new sound or approach at it. Even "Sophia Loren," the tribute to her sexiness and staying power as a star, sounds forced and trite when compared to the power of their other work. I give this one a big old pass if you've never heard them, and a possible pass even if you're a fan. You'll spend more time laughing at it's weaknesses than enjoying this music. - Rob Devlin
samples:
Six Organs of Admittance, "Dark Noontide"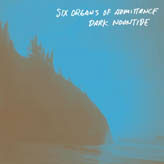 Usually when I'm shopping around in a record shop there's a good chance I'm trying to ignore what's being played overhead. Sometimes the music is okay but I'm normally just annoyed. Today was a little different. I simply became entranced and forgot what I was originally there to purchase. What I was hearing was a beautiful acoustic piece with subtle male vocals. It sounded somewhat dark but not intentionally. I knew the piece was very complex, but at the same time it sounded very unproduced. When I asked the clerk about the record he was overly excited to be able to talk about it and showed me the album and gave me a little background info. I bought the cd and took it home and I don't think I have been happier. The liner notes indicate the cd was all recorded on a four track, this explains the lack of production, but I personally think this brings out much of the emotion this disc has to present.
There are 8 tracks all together. This CD varies from acoustic/vocal tracks that would put most apocalyptic folk songs to shame, to noisier drone tracks, to solo acoustic performances that I could never even comprehend playing. Six Organs of Admittance is mainly Ben Chasny, although Ryan Hilderbrand does appear on the two noisier tracks. I must say this is one of the better releases I have bought in the past couple years. - John Wohlfahrt
samples:
Seaworthy, "It's Humbling When Two Saints Meet"


Poignant and introspective guitar/piano sounds from this new duo hailing from Westmead, Australia, 'It's Humbling...' is a gorgeous set of instrumentals that wax and wane, caressing the psyche with a warm and subtle touch. Seaworthy's Cameron Webb and Greg Bird have created a beautiful album of gently haunting melodies and understated yet heartfelt paeans to, well, perhaps the less-than-exalted times in life. Similarities can be mentioned to stuff like classic Eno perhaps, or some of the drone merchants of the Kranky stable, though Seaworthy can ably stand on their own collective feet with this remarkable work. I fell in love with this disc immediately and if the aforementioned float your boat (there's a pun in there somewhere), I'd suggest giving a shout to Cameron and Greg as this is simply a magnificent collection of what I like to call 'pure' music. Recommended. - Todd Zachritz
samples:
The Rebel Astronauts, "Windmills vs. Shrapnel"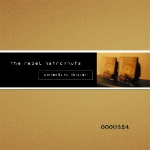 A delicate and mesmerising 6-song mini-album (at just over 35 minutes), "Windmills vs. Shrapnel" is the latest exquisite offering from this otherwise obscure Australian quartet. Comprising mostly of rock instrumentals, the songs on the album set about carefully creating a melancholic yet uplifting atmosphere, which in some cases, is shot to pieces by the songs' conclusion ("Slow Meeting', "Eraser End'). And so, in this regard they seem to share a similar attribute to that of Mogwai and Sonic Youth, as these bands display a deft understanding of musical dynamics which extend beyond the simplistic "quiet and just-when-they're-not-expecting-it loud" strategy. On songs such as "Baxter Moon' and "Like Green Waves', Bree van Reyk's expertise at the drum kit really shines and provides an inspiring backdrop for the haunting interplay between Matt McBeath (guitar/vocals), Tom Roberts (guitar) and Emma Hoy (bass). Personally, I find it's these intimate moments which make The Rebel Astronauts a sheer delight to listen to. Whilst there is no denying that aspects of their music may be reminiscent of various post-rock luminaries such as Tortoise, Godspeed You Black Emperor, Mice Parade and Mogwai etc., the Rebel Astronauts — who are a relatively young band with only an EP and a couple of split-singles to their name — have certainly proved with this mini-album that they're more than capable of forging their own paths within the genre. Just exactly how far they manage to venture out into the vast unknown on their album proper, is a matter of time and space. In the meantime, I'd strongly urge you to go to their site www.therebelastronauts.com, take advantage of the dismal Australian currency and get a hold of this record quick lickety-split. - Brian Duong
samples:
the church, "after everything now this"


Some bands never give up. Last year marked the 20th anniversary from the very first Church release and after a number of lineup changes, solo records, big time hits and big time bombs, they haven't quit. All the fans agree that there's something magical about the collaboration between Austrlian Steve Kilby and Brit Marty Willson-Piper, and while the two have released their share of solo albums and side projects, the end result is greater than the sum of its parts. The band pull no new directions on 'After Everything Now This,' sans a couple subtle drum machines creeping in here and there. The sound is clearly all their own with their signature tapestry of lush, melodic guitar-pop combined with a dark, almost post-goth mystique. There are some shining moments on the album which emit that almost undescribable feeling of bleak beauty, like the epic "Night Friends," the gorgeous piano-accented "Chromium" or the creepy unsteady reverberated guitar and unpredictable melodic progression of "Reprieve". In all honesty, however, I don't foresee this album becoming on level with something like the monumental 'Sometime Anywhere' which will always have a golden place in my heart, or die-hard fan picks like 'Remote Luxury' or 'Of Skins and Heart' but it does certainly redeem them after that embarassing album of covers, 1999's 'A Box of Birds'. [mumble mumble should have been a fan club album mumble mumble] The Church do remain one of the bands I always make a point of catching when they're in town, and while I could go either way on this album — ie: it's not disappointing but not quintessential — do catch them live if you've ever liked to shoegaze or be carried away with shimmering guitars and magical melodies. Dates have been posted at www.thechurchband.com. - Jon Whitney
samples:
Karl Him, "Electronic Lament"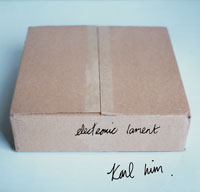 The first release from new Irish label Spitroast kicks off superbly. As you would guess by the title, this is quite melancholic stuff, not 4/4 pumpin' house. "Electronic Lament pt1" opens the disc beautifully as machines buzz and swoop, cracking and hissing, like a dodgy FM radio signal. The melody rises and falls, much like a seagull gliding through some mild turbulence. "Pt 1" sounds warm and somewhat organic, despite the source, almost as if it was made on a wooden clockwork computer or something.
While track 1 is a good indicator of what's to come, it's hardly a blueprint for the record. 14 tracks of warm, fuzzy electronica follow in just over 30 minutes. 'Electronic Lament' isn't entirely without beats, but never samey. It's like the link music you hear on Future Sound of London albums used to connect tracks — 10 second pieces you wish would continue for another few minutes, but are over too fast. On "Norway," Him introduces some live instrumentation, with a laid back guitar in the mix a'la Savath + Savalas. A slightly longer song, "Straight," sounds like it could have come from the last Stars of the Lid album, while the fifth track is probably the most minimal of the record - a simple vibraphone piece which, despite having no clearly distinguishable melody, is still remarkably hummable. "Electonic Lament pt2" ups the dissonance a little with the ever-present background static coming to the fore, yet never getting ugly, the melody still watertight.
The second half is just as good, featuring a Steve Reich-esque interlocking vibraphone piece, a guitar piece (just a guitar loop) which starts off like the last 10 minutes of Low's 'Born by the wires', just that familiar jing...jjiiiinnnngggg.......jing...jiiiinnnnngggg.... Half-way through its short running time some plucked folk guitar comes in, weaving around the crashing chords. Just fabulous.
The only problem with the album is when to put it on. It's the kind of thing to play while having trouble sleeping and yet it's too engaging to drift off to. The result would easily be more wide awake than before. I don't recommend trying to do anything while this is on, even doing this review I had to turn it off in order to write anything. Listen to it on the bus or train, and you'll just close your eyes, float away and reopen them at the terminus. This is real cinematic [or maybe more video art] music. The images which come to mind are of birds, fish, or that floating bag from American Beauty. Avoiding all the pitfalls of glitch electronica (there's only one track where you check to see the disc isn't scratched) it's a fantastic debut for both artist and label, and a great start to the year. Just press play, close your eyes and follow the sounds. - John Regan
samples:
Buck 65, "Man Overboard"


Released on the Anticon label, whose motto 'Music for the advancement of hip-hop', sets out their aim to put into the marketplace an alternative to money and ass-obsessed pop-hop. Inspired equally by indie rock, electronica and old-skool hip-hop, their output is experimental, eclectic and among the freshest, newest sounds out there. Indeed, for a hip-hop label, you could argue that it's barely hip-hop music at all. Jazz, rock, drone, blues and beats fuse with idiosyncratic mcs and crazy rhymes.
On this evidence Buck 65 fits right in. He's a one-man team of producer/rapper, responsible for every sound on the record. His open-minded approach to hip-hop allows him to work outside that genre's ever-narrowing set of rules. Dope, guns and fucking are not foremost in his mind, as he claims he's "shy around girls and the only thing in my wallet is a baseball card." His voice is laid-back, a little like Mau, formerly of trip-hoppers Earthling. He doesn't diss other MCs, rather he laments the state of the music he loves. Buck "can't wait till the day I ride around in rocket cars, wear short sleeved shirts and all I eat is chocolate bars." Dropping lyrical gems like this — in his flow over fantastically inventive backdrops utilising strings, spanish guitars, horns, beats, electronic tones and more — Buck grabs our attention and doesn't release for 70 minutes.
I find it rare, as most rap albums are far too long, full of humourless skits and shitty collaborations. The 14 tracks here (all untitled, some split into 2 or more movements) leave you wanting more, searching out his back catalogue on other labels. - John Regan
samples:
We know that sometimes these CDs are somewhat challenging to find, which is why we have a community section which can be used to obtain nearly everything available on this site.
MONDAY
Air - Everybody Hertz CD (Source, UK)
Boards of Canada - Geogaddi CD/3xLP (Warp, UK)
Bougie Soliterre - Besides You 12" [mixes by Tiefschwarz and Worldless People] (Compost, Germany)
* Can - Monster Movie LP (Spoon/Mute, UK)
* Can - Tago Mago 2xLP (Spoon/Mute, UK)
* Can - Ege Bamyasi LP (Spoon/Mute, UK)
* Can - Cannibalism I 2xLP (Spoon/Mute, UK)
Fatboy Slim/Various - Live On Brighton Beach CD [DJ mix] (Southern Fried Records, UK)
Fog - Fog CD/2xLP (Ninja Tune, UK/Canada/US)
Grain - untitled 12" (Fat Cat, UK)
Kyd & Kango - High Above CD (Beatservice, Norway)
Nicolette - Wholesome 12" [with Plaid remix] (Early, UK)
Nurse With Wound - Man With the Woman Face CD (United Dairies/World Serpent, UK)
Tenecke - Adi-Pre Puddled 12" (K2O, Germany)

TUESDAY
Air - Everybody Hertz CD (Astralwerks, US)
Banabila - Spherics CD (Tome Casualties, US)
Boards of Canada - Geogaddi CD/3xLP (Warp, US)
* Cabaret Voltaire - Mix-Up CD (Mute, US)
* Cabaret Voltaire - The Voice of America CD (Mute, US)
* Cabaret Voltaire - Red Mecca CD (Mute, US)
* Cabaret Voltaire - The Living Legends CD (Mute, US)
* Can - Monster Movie LP (Spoon/Mute, US)
* Can - Tago Mago 2xLP (Spoon/Mute, US)
* Can - Ege Bamyasi LP (Spoon/Mute, US)
* Can - Cannibalism I 2xLP (Spoon/Mute, US)
Bobby Conn - Winners CDEP [mixes by Adult., John MacEntire, Jim Magas and Pot Bear] (Thrill Jockey, US)
Greg Davis - Arbor CD (Carpark, US)
Dimitri From Paris - After The Playboy Mansion 2xCD (Astralwerks, US)
ENE - Cost vs. Conscious CD (Mad Monkey, US)
Golden Boy & Miss Kittin - Or CD (Emperor Norton, US)
Goldfrapp - Pilots two CDEPs [with mew mixes] (Mute, UK)
Richie Hawtin - DE9 Edits 10"/CDEP (NovaMute, UK)
Merzbow - Ikebukuro dada CD (Circumvent/Mad Monkey, US)
Dan The Automator - Wanna Buy a Monkey? CD (Sequence, US)
* Phoenecia - Odd Job 12" [repress] (Schematic, US)
Raccoons - Mother 2xCD [limited edition in wood box] (Crouton Music, US)
Phil Ranelin - Remixes CD/LP [mixes by Prefuse73, El-p, Kirk Degiorgio, Jan Jelinek, Nobody, Micha Acher, Morgan Geist, Slicker, Telefon Tel Aviv and Beneath Autumn Sky] (Hefty, US)
Rinocerose - Music Kills Me CD (V2, US)
Otto Von Schirach - Boombonic Plague: Chopped Zombie Fungus Vol. 1 12" (Schematic, US)
* Sneaker Pimps - Bloodsport CD (Tommy Boy, US)
Town and Country - C'mon CD (Thrill Jockey, US)
Various - Midnight Snack CD (Naked Music/Astralwerks, US)
Various - Music Vol. 2 12" (Benbecula, Scotland)
Various - Om Lounge Vol. 6 CD (Om, US)

FRIDAY
Laub - Filesharing CD+CD-ROM (Kitty Yo, Germany)

This is simply this week's highlights from the NEW RELEASES provided by Greg and Feedback Monitor.
For a more detailed schedule stretching into the future, please check out the site,
since release dates can and will often change.