Wanna know what to get us for our birthdays? Actually this list is good to serve a few purposes: #1 to let the readers know what WE really think of the best music from the most recent year and #2 to give clues to record labels who might want to send their CD to the attention of a particular writer given their taste in music. Of course, it could also pose as a good grocery list for those eager to part with their money.
andrew culler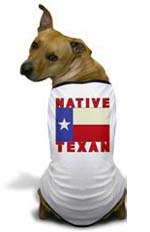 Location: San Francisco CA, USA
2004 picks:
animal collective - sung tongs
william basinski - disintegration loops 1-4
bonnie 'prince' billy - greatest palace music
luciano cilio - dell'universo assente
charalambides - joy shapes
homosexuals - astral glamour
felix kubin - matki wandalki
christina kubisch - on air
money will ruin everything (rune grammofon)
nurse with wound - angry eelectric finger
pan sonic - kesto
3/4hadbeeneliminated - s/t
wolf eyes - burned mind
late 2003/reissue:
diamanda galas - defixiones
hafler trio - kill the king/master of money/the sea org
guiseppe ielasi - plans
nurse with wound - soliloquy for lilith
goodbye babylon (dust-to-digital)
jonathan dean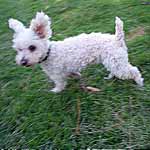 Location: Orlando, FL, USA
Favorite music of 2004:
Jhonn Balance/Geff Rushton shuffles off his mortal Coil. Friends, family and fans mourn, but Jhonn leaves behind a legacy and a body of work that is unmatched for beauty, focus and intensity. Black Antlers and COILANS are both exemplary albums that speak to the incredible range and depth of which Coil were capable.
RE~TG never really happens. After the amazing release of the TG24 and TG+ box sets, industrial pioneers Throbbing Gristle announce a momentary reformation and one-off live performance and festival. The festival is cancelled, and in its wake we were left with two contractual gigs, a tantalizing new studio work called TG Now, a "best of" disc, and a tepid collection of TG remixes. Not with a bang, but a whimper. Mission terminated. For real this time.
Bush 2, Democracy 0. Dirty sodomites still can't get married to each other. Actors from Predator become governors of various US states. We finally got rid of that pesky Darwin and replaced him with a bearded white man who lives in the sky. Even Trey Parker and Matt Stone are Republicans now. God bless America.
The year of Arthur Russell: The World of Arthur Russell (Soul Jazz), Calling Out of Context (Audika) and World of Echo (Audika). One of my favorite artists is finally (posthumously) recognized as a genius.
This was also the year of amazing reissues, with great work resurfacing by Can, Virgin Prunes, Simon Finn, Bobby Brown, Nurse With Wound, Bill Fay, Abner Jay, Jan Dukes de Grey, Judee Sill, Linda Perhacs, Shirley Collins, Vashti Bunyan, Charlie Tweddle, Brett Smiley, Jobriath, DNA, Glenn Brance, Metal Urbain, The Red Krayola, Ya Ho Wha 13 and the United States of America.
2004: The Year Jandek Broke. Jandek on Corwood DVD, four new albums - Shadow of Leaves, The End of it All, The Door Behind and a Kingdom He Likes, and a bootleg recording of his unannounced, first-ever live performance at the Instal festival in Scotland.
Brian Wilson finishes SMiLE. 35 years in the making, it's hands-down my favorite album of the year. A series of amazing live performances of the album prove that I wasn't wasting my time and money all these years obsessing over SMiLE session tapes and bootlegs.
Boredoms - Seadrum/House of Sun (Warner Japan)
Legendary Pink Dots - The Whispering Wall (ROIR) and The Poppy Variations (Beta-Lactam Ring)
Nurse With Wound - Angry Eelectric Finger (Beta-Lactam Ring) and Shipwreck Radio Volume 1 (ICR)
Comets on Fire - Blue Cathedral (Sub Pop) and Ghost - Hypnotic Underworld (Drag City)
Devendra Banhart - Rejoicing in the Hands and Nino Rojo (Young God)
Aranos - Tangomango (Pieros)
Black Dice - Creature Comforts (DFA)
Wolf Eyes - Burned Mind (Sub Pop)
Eyvind Kang - Virginal Coordinates (Ipecac)
Thighpaulsandra - Rape Scene (Ochre)
Dungen - Ta Det Lungt (Subliminal Sounds)
Scissor Sisters - s/t (Polydor)
The Soft Pink Truth - Do You Want New Wave or Do You Want The Soft Pink Truth? (Tigerbeat 6)
Tom Waits - Real Gone (Anti)
Tiger Lillies - Punch and Judy and Death and the Bible (Tiger)
William Shatner - Has Been (Shout Factory)
Leonard Cohen - Dear Heather (Sony)
Live shows by Arthur Lee and Love, Acid Mothers Temple, LCD Soundsystem, !!!, Dresden Dolls, Magnetic Fields, Legendary Pink Dots and Mouse on Mars.
Gord Fynes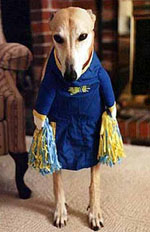 Location: Etobicoke ON, Canada
Website:
Favorite music of 2004:
Mice Parade - Obrigado Saudade
Lali Puna - Faking the Books
all the Arthur Russell stuff
cLOUDDEAD - Ten
The Absurd Nightclub Comedy of Eugene Mirman
Trapist - Ballroom
!!! - Louden Up Now
Trans Am - Liberation
The Ex - Turn
Iron & Wine - Our Endless Numbered Days
Lars Horntveth - Pooka
Fennesz - Venice
Favorite other things of 2004:
Finally getting to see the Notwist in Toronto.
Miksang photography and developing http://miksang.org
Sending my boy off to Kindergarten (already!). And no, I didn't cry on the first day.
Greater appreciation of friends and family.
Finally starting my post-secondary education.
OS X Panther and all the cool shareware for it.
Licks nature burgers.
Sakura noodles.
The Rebel Sell by Joseph Heath and Andrew Potter.
Learning not to take the whole world SO seriously ALL the time; accepting sadness with openness and compassion.
Playing more music instead of just listening to it.
Loads of good films, books, TV shows on DVD, magazines and other media.
Matthew Jeanes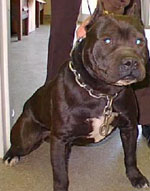 Location: Decatur GA, USA
Website:
Top Ten Records of 2004:
hope for agoldensummer - i bought a heart made of art in the deep deep south
Mothboy - The Fears
Various Artists - Shockout Vol. 1
Enduser - From Zero
Octavius - Audio Noir
Pan Sonic - Kesto
Shadow Huntaz - Corrupt Data
xela - tangled wool
[sic] - Gorilla Masking Tape
Jack Dangers - Loudness Clarifies
Top Ten Films of 2004:
Eternal Sunshine of the Spotless Mind
Shaun of the Dead
Napoleon Dynamite
I Heart Huckabees
Spider-Man 2
Primer
Sideways
Kill Bill vol. 2
Garden State
Japanese Story
Top Five Comic Books of 2004:
Ex Machina
Ultimates Vol. 2
Ojo
Astonishing X-Men
Superman : Secret Identity
Top Five DVD Rentals of 2004:
Old Boy
Ong Bak
The Station Agent
The Five Obstructions
Love Me If You Dare
joshua david mann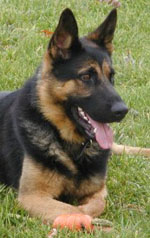 Location: Concord MA, USA
Tops of 2004:
The Red Sox, 2004
Mark Bellhorn
Top Records of 2004:
camera obscura - underachievers please try harder
eluvium - an accidental memory in the case of death
loscil - first narrows
explosions in the sky - friday night lights
john fahey - the great santa barbara oil slick
ted leo - shake the sheets
amanda woodward - la decadance
!!! - louden up now
jack rose - raag manifestos
cat power - speaking for trees (a shit excuse for a movie, but what lovely music and scenery)
jason molina - pyramid electric company and chunklet 7"
sodastream - a minor revival
hood - the lost you ep
Top Reissues of 2004:
six organs of admittance - the manifestation
pavement - crooked rain crooked rain:
the room - in evil hour / clear!
secret shine - after years
Lucas Schleicher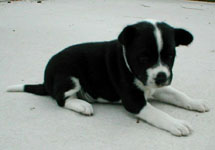 Location: Walhalla SC, USA
Favorite Records of 2004:
Irr. App. Ext. - "Ozeanische Gefuhle"
Pan American - "Quiet City"
!!! - "Louden Up Now"
Charalambides - "Joy Shapes"
Colin Potter and Paul Bradley - "Behind Your Very Eyes"
Mastodon - "Leviathan"
Jonathan Coleclough, Bass Communion, Colin Potter - "S/T 2x CD"
Converge - "You Fail Me"
Growing - "The Soul of the Rainbow and the Harmony of Light"
Andrew Liles and Bass Communion - "Ghosts on Magnetic Tape"
Greg Davis - "Somnia"
Andrew Chalk - "Fall in the Wake of a Flawless Landscape"
Hair Police - "Obedience Cuts"
Black Dice - "Creature Comforts"
Fav EPs, Boxsets, Re-releases and etc.:
Keith Fullerton Whitman - "Antithesis" and "Schöner Flußengel"
Kites/Prurient - "Load Split Series #4"
Masstishaddhu - "Shekinah"
Deathprod - "S/T 4x CD"
Herbst9 - "Enenylyn"
Aidan Baker - "Same River Twice"
Battles - "B EP"
Kranky Kompilation
Rant:
Excellent Live Show of the Year - !!! @ the Creepy Crawl in St. Louis, MO
Label of the Year - Kranky
Most Welcome and Loved Surprise - "Jandek on Corwood"
Shit I Couldn't Stand/That Pissed Me Off This Year:
Trendy revival of 80s Punk and New Wave made to sound REVOLUTIONARY!!!
Continued interest in Xiu Xiu.
Names meaning more than the music (is this every year?).
Oh, so NOW William Basinski is cool...
Killswitch Engage?! Since when did metal get so weak and lame?
Unadulterated love for Brian Wilson and his glorified shiny whites.
Websites:
DailyKos @ www.dailykos.com
FAIR @ www.fair.org
You Have Bad Taste In Music @ www.youhavebadtasteinmusic.com
The Onion @ www.theonion.com
Homestar Runner (again) @ www.homestarrunner.com
Jim Siegel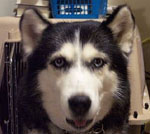 Location: Boston, MA, USA
Tops for 2004:
Boredoms-Seadrum/House of Sun (Warners Japan)
Wolf Eyes-Burned Mind (Sub Pop)
Blonde Redhead-Misery is a Butterfly (4AD)
Glenn Jones-This is the Wind that Blows it Out (Strange Attractors Audio House)
Rosy Parlane-Iris (Touch)
Nurse With Wound/Cyclobe-Paraparaparallelogrammatica: Angry Eelectric Finger 2 (Beta-lactam Ring)
Subtle-A New White (Lex)
Morrissey-You Are the Quarry (Attack)
bravecaptain-all watched over by machines of loving grace (wichita)
Black Lung-The Grand Chessboard (Ant-Zen)
Secret Frequency Crew-Forest of the Echo Downs (Schematic)
End.-The Sounds of Disaster (Ipecac/Hymen)
Nurse With Wound-Shipwreck Radio: Seven Sonic Structures From Utvaer (ICR)
Rafael Toral-Harmonic Series (Table of the Elements)
Brent Gutzeit-Drug Money (Kranky)
geoff mullen:thirty-sixx trillion manifestations (self released cdr)
birchville cat motel-chi vampires (celebrate psi phenomenon)
Gravenhurst-Black Holes in the Sand (Warp)
Tom Waits-Real Gone (Anti)
Sun City Girls-Carnival Folklore Resurrection Radio (Abduction)
Shitmat-Full English Breakfest (Planet µ)
Tom Recchion-I Love My Organ (Birdman)
Reissued/unearthed:
Albert Ayler-Holy Ghost (Revenant)
Nurse With Wound-Soliloquy for Lilith (box) (United Dairies)
Six Organs of Admittance-The Manifestation (Strange Attractors Audio House)
Pavement-Crooked Rain Crooked Rain: LA's Desert Origins (Matador)
John Fahey-The Great Santa Barbara Oil Slick (Water)
Deathprod (box) (Rune Grammofon)
Zeena Parkins-Nightmare Alley (Table of the Elements)
Wire on the BOX: 1979 (PInk Flag)
Yahowha 13-I'm Gonna Take You Home (Swordfish)
Andrew Deutsch & Tony Conrad; Marc Schulz, Ilya Monosov-AD/TC(Elevator Bath)
best rediscovery:
gorky's zygotic mynci (thanks martin!)
best live set:
Pita at YMCA in Cambridge, MA March 22
Gary Suarez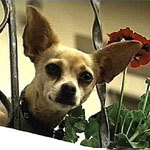 Location: Queens NY, USA
Top 11 Albums of 2004:
Bitcrush: Enarc (Component)
Dubblestandart: Heavy Heavy Monster Dub (Echo Beach)
Fixmer/McCarthy: Between The Devil... (Metropolis)
Richard H. Kirk: ...Meets the Truck Bombers of Suburbia Uptown, Vol. 1 (Intone)
Lena: Floating Roots (Quatermass)
Pantha Du Prince: Diamond Daze (Dial)
Shitmat: Full English Breakfest (Planet Mu)
Susanna and the Magical Orchestra: List of Lights and Buoys (Rune Grammofon)
Cosey Fanni Tutti: Selflessness (CTI)
Various Artists: Carbon (Mirex)
Various Artists: Kompakt 100 (Kompakt)
Note:
It's official: 2004 sucked. Neoconservative ideologues, Christofascists, shady e-voting machines, the quagmire in Iraq, the continuing genocide in the Darfur region of Sudan, the loss of over 100,000 people from tsunamis leave me with little to look forward to in 2005. Go on, world, prove me wrong! Make me eat my words! (Salisbury) steak dinners for everyone if 2005 isn't worse than 2004!
Jon Whitney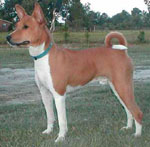 Location: Arlington MA, USA
Website:
Top New Records for 2004:
American Music Club - Love Songs for Patriots
Einstürzende Neubauten - Perpetuum Mobile
The Ex - Turn
Ghost - Hypnotic Underworld
Mouse On Mars - Radical Connector
The New Year - The End is Near
Pan Sonic - Kesto
Radian - Juxtaposition
Trapist - Ballroom
Wolf Eyes - Burned Mind
Fave Singles/EPs for 2004:
27 - "Let the Light In"
Adem - "These Are Your Friends"
Antony and the Johnsons - "The Lake"
Battles - "Tras"
Battles - "EP C"
Battles - "B EP"
Four Tet - "My Angel Rocks Back and Forth"
Liars - "we fenced other gardens with the bones of our own"
Thighpaulsandra - "Rape Scene"
Throbbing Gristle - "TG Now"
Wolf Eyes - "Stabbed In the Face"
Top Old Recordings for 2004:
Current 93 - SixSixSix:SickSickSick
Deathprod box
The Hafler Trio - Mastery of Money
Richard H. Kirk - Earlier/Later
The Legendary Pink Dots - Crushed Mementos
Low - A Lifetime of Temporary Relief
Nurse With Wound - Soliloquy for Lilith
Slowdive - Catch the Breeze
The United States of America - The United States of America
Virgin Prunes - big reissue campaign on Mute
Wire - On the Box
Top Gripes for 2004:
Lack of job security
Withering economy
Politicians (every one of them, especially the pro-war/pro-corporation sellouts)
Friends and idols going and dying on you
Natural disasters
The War on Error
Paris Fucking Hilton and all her "reality" shows
Top reasons to live in 2004:
Music
Aqua Teen
24
Janet's nipple
Tara's nipple
Travel
Friends (not the show, you bozos)
Cooking at home
Lemmy
Drew Wright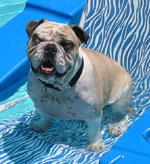 Location: Boston MA, USA
Top Records for 2004:
Conifer - Conifer
Arsis - A Celebration of Guilt
Mum - SUmmer Make Good
Asunder - A Clarion Call
Into Eternity - Buried in Oblivion
Nightwish - Once
Canvas Solaris - Sublimation
The Album Leaf - In a Safe Place
The Go! Team - Thunder Lightning Strike
Dungen - Ta Det Lugnt
Fennesz - Venice
Anaal Nathrakh - Domine Non Es Dignus
Haggard - Eppur Si Muove
Elend - Sunwar the Dead
Morgion - Cloaked by Ages, Crowned in Earth
Cult of Luna - Salvation
Koma - Tsunami
Woods of Ypres - The Pursuit of the Sun and the Allure of the Earth
Mouth of the Architect - Time and Withering
Rwake - If You Walk Before You Crawl, You Crawl Before You Die
Winds - The Imaginary Direction of Time
Anathema - A Natural Disaster
Disillusion - Back to the Times of Splendor
Textures - Polars
Nasum - Shift