MUSIC
IN BRIEF
SIGUR RÓS - THREE RELEASES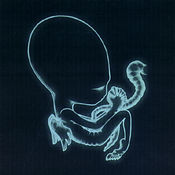 Following up on Sigur Rós, I went to their website, dug up some history and purchased their back catalogue. I was indeed astounded when the discs arrived in my mailbox on Monday from Iceland. The music blew me away beyond anything I had heard in a while. I haven't been this excited about a band for a long time. Translated as "Victory Rose," Sigur Rós released their second full-length album, 'Ágætis byrjun' last year (third if you include the Remix album released in 1998). The album shot to #1 in their native country and will be released in July through Fat-Cat in the UK. The disc exceeds 70 minutes and with 9 lush songs and a few inbetween bits, the music moves and flows incredibly, with a stunning production and intricate arrangement. Time passes in a heartbeat and at the end, I've hit play again many times. Arrangements on most of the songs include brass, strings and even choral arrangements alongside the guitars, organs, drums, vocals and electronics. All words are written and sung in an Icelandic (and Hopelandish), but the heavy emotions can be felt. Included are both 'Svefn-g-englar,' 'Viðar vel tl loftárasa,' and 'Ný batterí,' all from the Fat-Cat EPs reviewed here two weeks ago. Intense and incredible.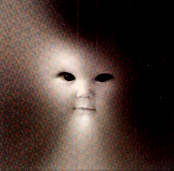 'Von' is the first full-length album. It's rather rough compared to the latest album, in both production and performance. This is not, however a disappointing album. The songs are still intense and can at times be stunningly beautiful. The disc opens with a silent rumbling thunder, builds slowly, kicking and screaming along the way to an incredible intensity and then cools off. At times the music can be remeniscent of some of the lush guitar alterna-pop 80s bands. Simpler audio tricks are played on the album with pitch and backwards tape threading. It's endearing to say the least. One bone to pick however is the last track, which is entirely silent for over 6 minutes and then breaks into a backwards version of another track off the disc. Not bad really, when you consider including that, the disc tops 72 minutes. Von was released in 1997 in a nifty purple jewel case, and features 12 songs entirely in Icelandic.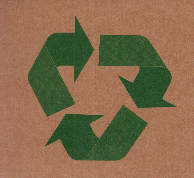 Following the release of Von, the music got a reworking. "Recycle Bin" features electronic intensive reworks by fellow countrymen Mum, Biogen, Plasmic, Dirty-Bix, Curver, Thor, Hassbræður, Gus Gus and Sigur Rós. There's a little bit of jittery cut up, a taste of drum and bass, and some big chunky beats as well. However, not for one moment do you forget this is indeed a Sigur Rós record. The lush choral and strings bleed through the punchy remixes, making this a fine remix album, not to be passed up. All three of these full-length CDs can be ordered directly from their label with secure transactions at www.badtaste.dk. With shipping it averages about $20 per CD, which ain't so bad for the imports. GO REWARD YOURSELF TODAY! YOU'VE BEEN GOOD!!! The Sigur Rós website, full of pictures and loads more sound samples is at www.sigur-ros.com. - Jon Whitney
samples:
TELEGRAPH MELTS, "ILIUM"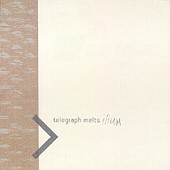 Certainly one of the stranger duo's to come out of indie rock lately is Virginia's Telegraph Melts. Comprised of guitarist Bob Massey and cellist Amy Domingues, TM's compositions defy classification. Traces of avant garde classical, improv jazz, and chamber music are balanced on one end of a scale, while heavy chunks of rock are countered on the other. "Indigo Azur Cyan" begins with Domingues' setting up a mid-tempo bed, using short bows of her cello to imply a classical bass line, until the guitar drops in a turns it upside down and dirge-like; with help on drums from Devin Ocampo, the unflinchingly gorgeous "Every Day A Sunrise, A Summer Every Year" is a mini epic, deftly switching from simple plucked, bowed, and tumbling beauty (Massey coaxes wonderful harmonic feedback and stretched-out lines from his guitar) to full-stride rock in a heartbeat. Alas, comparisons to Rachel's are inevitable, but certainly no insult. However, Telegraph Melts does not act holier-than-thou, just because one of them happens to be a cellist. Massey does not feel the nedd to play up to Domingues, and rightfully so. On "Cantus For Theodore N.", which sounds more eggheaded than it is, Domingues proves she can "rock" by sawing at her cello like lumberjack, holding her own against her partner's over-driven guitar. Telegraph holding her own against her partner's over-driven guitar. Telegraph Melts exploration of unplundered territory is captivating, and thankfully don't fall prey to the traps lain before them, unlike so many before. - Jason Olariu
samples:
THE DAMAGE MANUAL, "1"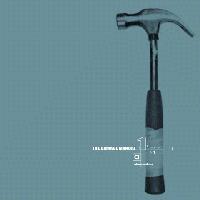 The Damage Manual is Chris Connelly, Jah Wobble, Geordie Walker and Martin Atkins. Each member has at least 20 years of music making experience in such bands as: Public Image Ltd., Killing Joke, Invaders of the Heart, the Revolting Cocks, Ministry, Pigface and Murder Inc., among others, and have worked with one another in the past on several occasions. "1" is the debut 32 minute, 7 track EP via Atkins' Invisible Records. Thirty seconds into the first track it's clear that this band intends to rock. And rock they do, in a very dense manner ... almost as if they're proving a point. "Sunset Gun" is Led Zeppelin for the new millennium as Walker's massive riff and Atkins' heavy handed rhythm explode while Connelly unleashes his poetic primal scream for the first time in several years. The track ends with someone in the studio saying "ok, cool!" I agree. "Damage Addict" is propelled for it's duration by Wobble's big bass groove with Connelly's distorted vocal, jabs of guitar/noise and samples of giggling children. "Scissor Quickstep" is very aggro with an uptempo beat, sporadic riff and Connelly up front yelling like a punk banshee. "Blame and Demand" is also deep groove oriented, in a Killing Joke sort of way, with Walker's trademark wall of sound guitar and Connelly's gorgeous extended notes. "Leave the Ground" finds Connelly in double tracked crooner/spoken mode as a static drenched bass line and an incendiary guitar solo blaze atop the beat. Each track is embellished by Atkins' samples, loops and production as well as some additional scratching by Chicago DJ Jesse De La Pena and synth work by Lee Fraser (Bagman, Sheep on Drugs). The final two tracks are good dub remixes of "Damage Addict" and "Blame and Demand" by Bagman and Chris Cookson, respectively. Yeah, this is a monster. And that's not all. The CD-ROM portion has a sharp interface for biographies, lyrics, photos, band members at work video clips and the in the studio shot "Sunset Gun" video. Very cool. The as yet untitled album and world tour arrive and kick off in June. Don't miss either one ... - Mark Weddle
samples:
LOU REED, "ECSTASY"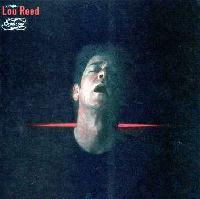 OK, I admit it. Maybe I haven't been paying close enough attention to Reed's solo career, but I'm going to say this anyways ... this is the best thing he has done in 25+ years. I know, a grandiose claim, but dammit I'm sticking to it! With "Ecstasy" Reed ushers in the 5th decade of his career in style with thirteen new electric songs ranging from mellow ballads to in your face rockers as well as an 18 minute experimental opus(sum). Reed continues to lyrically explore life, (often wayward) love and the inhabitants of New York City's less savory streets as well as a few other interesting subjects: pondering a change of scenery, slavery, etc. Musically this 4 piece has never sounded better and they're embellished to great effect on several songs with horns and minimal orchestral arrangements. The title track is really beautiful with a gentle hand percussion rhythm and cello swells. "Future Farmers of America" rocks, big time. "Rock Minuet" is just that, a minuet composed on guitar, violin and bass. "Like a Possum" is an 18 minute dirge ... two electric guitars copulate in slow motion as Reed delivers a spoken lyric that builds into a cathartic release. Very cool. These songs are 100% Lou Reed: quirky, clever and colorful with a strange and sexually charged sense of melody. Every track is a winner and the album as a whole has a great flow and balance. It's hard to believe this guy is 58 years old ... he's still got a lot to say and offer. The insert features self-portrait photos of Reed in various stages of ecstasy and all of the lyrics. Reed is currently on a world tour throughout the summer and look for re-mastered re-releases of several 70s albums this year courtesy of BMG/Buddah Records ... - Mark Weddle
samples:
BASS COMMUNION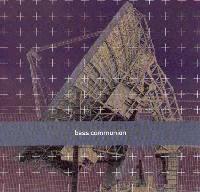 UK guitarist Steven Wilson works in several different projects including Porcupine Tree, No-Man and I.E.M. and has collaborated with Muslimgauze (see "Bass Communion v Muslimgauze"). Bass Communion is his solo, experimental ambient outlet and this is the self titled debut album originally released in April of 1998, now readily available via World Serpent Distribution. Over an hour of music is divided among four tracks (and a brief intro) that range from 10 to 25 minutes apiece. Describing this music simply as 'ambient' would be lazy and inaccurate. Wilson's textures are generated or sampled from 'real' instruments then heavily processed, stretched, looped, etc. to create a unique sound set. "Drugged" is comprised of pad like atmospheres and long sinewy horn notes (with the occasional subtle lick) which lead to a few reverberated Floydian electric guitar strums and a mildly distorted fuzz out finale. It's simply gorgeous. The rest of the album could continue in this vein and I'd be perfectly happy. But, Wilson opts for variety which turns out to be for the best. "Sleep Etc" is centered around a long drone note loop that is saturated in bell tones and liquid gurgles. Very menacing, in a Coil "How to Destroy Angels" manner. "Orphan Coal" opens up with light percussion (so much for 'ambient'!) then adds processed sound squiggles, drifting textures, female murmurs, unintelligible ghostly background chattering and, later, a deep bass guitar line. The final track, also entitled "Drugged" curiously enough, is a 25 minute slab of deep and moody classic ambiance. This one is for the Eno fan in all of us. The track utilizes a 7 second Robert Fripp guitar sample loop from 1993 (which is in no way recognizable as guitar) for a gradual ebb and flow of pad like textures with slow motion bass throbs and distorted fuzz here and there. Gorgeous, again. Altogether this is a very well balanced, beautiful album. I can easily imagine this music as a soundtrack for planetariums, large aquariums, museums and chill out rooms. And I mean that as a compliment. Each of the five tracks has a corresponding 2 sided jewel case insert so you can choose whichever you like as the cover, which is an interesting idea I don't remember encountering before. Up next for me is the 1999 2 disc follow-up "Bass Communion II" ... - Mark Weddle
samples:
KILN, "AMPDAY"


With "Ampday", the now canyon-sized fissures that were once tiny cracks in Kiln's parched-earth facade show more than mud and stone. Where in the past, Kiln releases provided the smallest bit of info possible, with only artwork and titles to satisfy eager minds - now, no longer must we wonder about our once-faceless Gaian scientists, and what arcane incantations were used in the creation of such wonderful sounds. Messr's Marrison, Rehberg, and Hayes, still playfully obtuse (what sound did the "levitating catslide" make?), seamlessly blend their twisting, ethereal instrumental pop with soundscapes that imitate the sounds of spreading rust or moss. "Tinsunshine" is acoustic-driven and electrified at the same time, like a drum circle in a thunderstorm, with intermittent breaks of ear-tickling static and strummed guitar harmonics that mimic what must be the sound of angels crying; out of the itchy sound of pencil scratching paper on "Learning To Draw" grows an urgent ambulance siren/dopplered guitar, which gives way to calm meanderings of the trio, conjuring images of Ry Cooder's soundtrack to "Paris, Texas" redone by The Cocteau Twins. The attempts to integrate the group interactions with their penchant for earthy atmospheric wanderings are more apparent on "Ampday" than on previous releases, and it's done a deft touch. With each album, Kiln consistently shatter the Platonic Ideal of beauty and grace in music, only to rebuild it to a height out of reach of anyone but themselves. - Jason Olariu
samples:
TARA JANE O'NEIL, "PEREGRINE"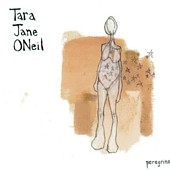 Louisville native, Tara Jane O'Neil, formerly of Rodan, Retsin and The Sonora Pine has recently released her own album on Quarterstick. This collection of songs is an intelligent and introspective exploration of songcraft from one of indie rock's most talented female player/writers. Experimenting with melodic guitar loops and progressions, this album could be what Dave Pajo's M project might sound like with vocals at parts. Tara played it smart on this record and did as much as she felt comfortable with on this album. She knew when to borrow friends' equipment and musicians! Tara's joined on various tracks by members of Ida and other former band mates but plays nearly everything else. The vocals at times can be a wee bit flat but I wouldn't want them any other way as the formula works nicely up against the precious melodies. - Jon Whitney
samples:
QUICKSPACE, "THE DEATH OF,..."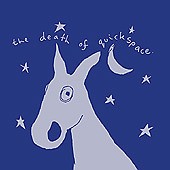 What was allegedly recorded in a barn outside of Staffordshire UK might possibly be the summer record of 2000. Enjoyable, entertaining and oh so peppy, this disc serves as a great reminder of how fun rock can be. The fourth album from Quickspace includes some great distorted pop tunes and fun vocals suitable for that portable player you love to bring to the beach. Coupled with the driving rock bits are some pleasant ballads with nice birdy sounds. Fans of melodic guitar, distortion along with that Farsifa-low-fi sound of early Stereolab albums would probably dig "The Death of Quickspace." - Jon Whitney
samples:
MARY TIMONY, "MOUNTAINS"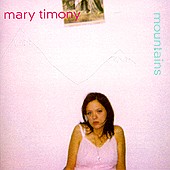 While the former singer of Helium gets the top billing on this record, the talented production and playing from a young miss Christina Files (of Boston's Victory at Sea) shouldn't go unrecognized. Between the two, nearly all the instruments are played in this honest and direct album. John McEntire adds some vibes and synths on a few tracks. "Mountains" might be sloppy and pouty girl indie rock at points but there is a certain charm deep inside. Maybe it's because I miss the attitude from Liz Phair's pre-married life albums, perhaps it's just the hormones. The songs are direct, the instrumentation varies comfortably between tracks but not so much as to make it sound like a collection of bits thrown together. The performance and execution leave no tricks or blinders on the listener, Mary's a talented writer, she and Christina are excellent players. - Jon Whitney
samples:
STORM AND STRESS, "UNDER THUNDER..."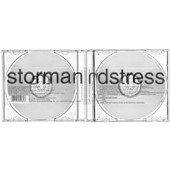 They're really not playing completely random notes, right? "Under Thunder and Flourescent Light" is the second full-lengther from the group who play rock instruments but don't seem to give a flying rat's ass for structure, tempo nor chords for that matter. It's entertaining but it takes a certain type of person to really enjoy it I guess. Hoards of people turn up at their concerts so it must be somewhat good, right? The music could be described truly as free form, with a quirky comical twist. I'm figuring fans of Frank Zappa might really enjoy this one a lot more than I do. - Jon Whitney
samples:
We know that sometimes these CDs are somewhat challenging to find, which is why we have a RECOMMENDED STORES section which can be used to obtain nearly everything available on the site.
CONCERT
REPORT
MAGNETIC FIELDS, NEW ORLEANS
This show was really magnificent. The whole tour is themed by their most recent release, 69 Love Songs, which was concieved of in a gay piano bar by lead singer Stephin Merritt. His plan was to have lots of (depressing and/or silly) love songs to sing in a lounge-like setting - and the concert was simply that. They brought out a grand piano and had four people on stage: Stephin on vocals (and occassional guitar/lire), Claudia Gonson on piano and vocals, Sam Devol on cello, and John Woo on guitar and banjo. They performed for almost two hours, playing a range of songs - some of which made the audience sleepy sad, and others which made them burst into a guilty/morbid-pleasured laughter. The wit behind the songs made the concert have a very stand-up comedy feel to it onstage, especially with Stephin's dry humor during the pauses between. The highlight of the show was possibly Stephin putting on little rabbit ears while singing, "Let's Pretend We're Bunny Rabbits," which made the crowd chuckle. It wasn't all laughs, though, as stated there were also some more serious songs, which beautiful melodies and the wonderful harmony of the cello, banjo, and piano working together with Stephin's dry, monotone voice. Don't miss this show: check their site for more info - at some shows they are actually going to play all 69 of the Love Songs. - Daniel McKernan
RICHARD H. KIRK, LONDON
Richard H Kirk at the South Bank, London on saturday night was an excellent gig all round. I've never been to the South Bank before, not being much of an opera buff. The Queen Elizabeth Hall is most impressive, in fact even the bar is most impressive. The whole complex has a very arty, high-brow ambience. We were shown to our numbered seats by very nice, polite elderly ladies with torches. The seats were very impressive, you kind of sank into their enveloping comfort. The stage was enormous, to be expected really, as they normally accomodate full orchestras here. On stage first was Oubliette, a very interesting mix of sounds both gentle melodic and hissing, throbbing power-station emissions. Live on stage welding was complimented by visuals and a large metal ball which contained a guitar. This rolled around the stage in a random fashion producing feedback effects. After a short break the three huge video screens broke into life displaying a typical Kirk film of cut up images. A constant image was that of the front cover of Loopstatic, a sun-glassed figure, that I took to be Kirk himself, apparently watching the flickering images on the screen. Richard came onto stage after about 5 minutes of this and stood spotlighted behind his console of machines on a darkened stage. The acoustics were great and the sound huge. His music really has to be experienced in this epic manner. He opened with a number I didn't recognize, and I assumed that it was to be all unheard stuff. This piece had lots of interlaying rhythms which reminded me of marching. The second piece however, was "all in vain" from Loopstatic followed by another piece from the same album. It was a hoot to be sat in this bastion of classical arts hearing these booming electronic soundscapes. The audience consisted of those who were either bopping up and down in their seats, or those who were sat there transfixed stroking their goatie beards. The fourth piece was the first track from the Al Jabr album, which was a real surprise as he's never done this one in concert before, but it went well with the previous pieces, a sweltering, multi-layered throb. The fifth and final piece was "false identity" from Loopstatic, as those of you who've got the album will know, it builds up into a right old stomp. At the culmination of this piece Richard left the stage in his usual unassuming manner, but to righteous applause. However, he left the machines running loops of the swirling ambient death-throws of Loopstatic which went on for another couple of minutes. Then the lights went up and we all clapped heartily in that kind of arty, don't lose your cool London fashion. It didn't seem like it, but Richard had been on for an hour. I wish I could report on the other two following acts, but being a provincial savage captivated by London's temptations, we shot off to a club called Fabric and got completely shit-faced until 7am and then went home to watch football on cable tv. All in all an excellent night out and well worth the hangover. - John Smith
MARTY WILSON-PIPER/VALERIE FORGIONE, BOSTON
Opening up for The Church's Marty Wilson-Piper was the singer of Boston-based band Mistle Thrush, in a rare solo acoustic set. While I have always respected Mistle Thrush and found their music good, I was never completely blown away by any performances I have ever seen of theirs. This was most certainly not the case with Valerie. Val (I can call her that, she's a friend and I share a time slot with her, alternating weeks as a DJ on the radio) took to the stage with an acoustic 12-string, banging out some great songs, pretty melodies, excellent stories with a variety of guitar tunings and kaypo positions on the guitar. Quite impressive for someone who's instrument is the piano! Her voice is honest and direct and she's neither a folk kinda girl nor a protest kinda girl. Just a great singer and songwriter, with tunes built to be backed by lush strings and strong soundwork. Marty Wilson-Piper is a both a guitar virtuoso and an exciting entertainer. His career with The Church stretches back 20 years, while his solo albums have surfaced ever since the mid-eighties. It's strange when there's a group like The Church, who have consistenly written excellent songs and have stayed true to form over their 2-decade career, consistently play and perform and bring out the crowds, despite the record industry's embracement and denial of the band. The fans still come, the band plays on and the music never seems to grow tired or stale. Filling the gaps between the melodic intelligent songs are wonderful stories of gigs, influences, people, places. Wilson-Piper might stand off the side of Steve Kilby when it comes to The Church, but he's a brilliant singer/songwriter on his own. It's no wonder my favorite Church albums feature more of a balance between the two. - Jon Whitney
BOOK
REVIEW
MEMOIRS OF MY NERVOUS ILLNESS

Daniel Paul Schreber had a genius for insanity. In 1893, after having served as a judge, he fell ill at the age of 51. Diagnosed as a paranoiac, he spent the next seven years in an asylum, early on mute before the assaults of his hallucinations and only gradually returning to speech with revelations of his bizarre and overwhelming religious experiences. Memoirs of My Nervous Illness, republished by New York Review Books, is his account of those events and written with full confidence in the truth of his visions. Schreber's problem was God. As his visions showed him, God was a vast net of nerve fibers, all taken from the human corpses, cleansed and raised to blessedness. But sometime in the past, one of these nervous souls committed soul murder and the result upset the Order of the World, causing his own ailment. He believed himself to be unique in the history of the earth in exerting an unnatural attraction upon God, whose rays reached down from the stars to lodge themselves in his body. The more they did so, the more feminized he became. And the more female he became, the more he had to worry that God intended to change his sex altogether, then humiliate and rape him, so he could give birth to a new race. He argues with the sun and receives messages from birds; voices shout at him constantly, as God, hoping to sever contact with Schreber, tries to make him completely demented. God "did not really understand the living human being and had no need to understand him, because, according to the Order of the World, He dealt only with corpses." God perpetually afflicts Schreber, pouring corpse juice into his brain, and much as he realizes the absurdity of saying it, Schreber must admit that everything that happens is in reference to him, from the insects that pester him when he closes his eyes to the "bellowing-miracle" which explodes his fits of soul-voluptuousness. He writes rationally and clearly, taking dictation from the voices in his head: "Bad news came in from all sides that even this or that star or group of stars had to be 'given up'; at one time it was said that even Venus had been 'flooded,' at another that the whole solar system would now have to be 'disconnected,' that the Cassopeia (the whole group of stars) had had to be drawn together into a single sun, that perhaps only the Pleiades could still be saved. . . ." One of his doctors figures as an especially malevolent presence, perhaps the original soul murderer, in any case now a diabolical figure trying to wrest souls from God to gain power, while poor Schreber gets in the way. The world he constructs is coherent and gloriously imaginative, sometimes beautiful and often horrifying. It is a madness which has long struggled with and finally found its voice. - Paul McRandle
FEEDBACK
BOOKING A SHOW
Subject: Help, please

To whom it may concern,

I am a promoter for a club in San Francisco and I am very interested in booking the Legendary Pink Dots for the SF show in July.

Unfortunately, I don't know who to contact and how.

Can you help me?

All too often webmasters get emails like this from people who are 'promoters' or 'putting together a concert' and they need our help to contact a band to play at their place. Okay, here's the message for every last one of them:
Get a fucking clue!
If you're in the business of promotion or concert management, it's your job to know who's the booking agent and/or how to network properly to find out.
Bands don't book their own shows generally.
Don't contact the webmasters/webmistresses asking to help so-and-so play at your place since we usually have no contact with booking agents nor do we have the time to do your legwork.
If you look at a list of concert dates and see that there were still some dates and cities "TBA" on it, it generally means that the show has been booked, but paperwork hasn't been completed.
---
Subject: Congratulations!!!!!! Brazilian new fan!!!

Hi, I never heard about throbbing Gristle till a guy that I met in the net told me about...
I loved your page, because it has a lot of good information about this great band. I could never buy a throbbing gristle record here. Thanx for the MP3

Thanks. Now where do we pick up the Brazilian New Fan award?
---
Subject: Hello Brainwashed

I've been enjoying your website for almost 1 year now, so it's time for me to drop you a mail.
I think your website is very good; it's just as inspiring as my monthly portion of good music written about in the Wire (to name a good example).
These MP3 sound samples are a very good idea! I hope this site stays on for a little longer...

I also bought the first 2 Brainwashed singles via an online store (because of the credit card option; quick, good service!) and like them a lot; nice artwork and of course, good music. I also ordered the 3rd, but I guess they were out of stock.

I hope to see more nice 7" from Brainwashed in the future.

Thanks, we hope to have more nice 7" singles out in the future.
---
Subject: A FAn

I realy like the job you've done on the "Stars of the bid'" site. If you could send me some other adresses of your site it ll be great.
Take care and see you.

Start at www.brainwashed.com
---
Subject: ...

wandering your pages... thought to say hi.... as music plays to inspire correspondance.

...and hello to you...
---
Subject: An odd question

I was recently told about a very interesting contest that a certain band had. Trouble is, I can't, for the life of me, remember who the damned band was. (yes, this is getting somewhere)

Apparently, some group made a one of a kind experimental audio tape. What makes it one of a kind is that the band members were listening to the only copy in their car when they got into a pretty bad wreck. After the wreck, they couldn't get the tape out of the deck, so they had a "World's coolest packaging" contest and if you won, you got the entire car, smashed-ass as it was. This is possibly one of the neatest little anecdotes I've ever heard, and I wanted to find some more information on it, and I usually turn to you guys whenever I'm in a stew about something.

I know this is vague and probably going to make you grit yer teeth and fire off a "DAMNIT, WE'VE GOT BETTER THINGS TO DO!" so if you do, be nice.

That does indeed sound like a neat contest, perhaps a reader might know of it and would like to let us know the answer so we can tell you!