low, "trust"
Kranky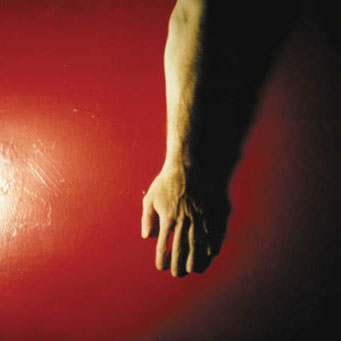 Just when you think you can really predict Low, they toss a curve ball in your direction which ends up coming back and hitting you smack on the noggin' and knocks you out. Without a doubt, Low has recorded their creepiest, most diverse, most intense, and least hit-song-friendly record to date. Once again, I am completely floored. Lyrically and musically, the band keeps growing (exponentially so) in their abilities and daringness, merging fantastic vocal harmonies with shudderingly eerie music, unpredictable lyrics and deceptively simple and un-abused melodies. There's a certain intimacy to Low's music, as anybody who has seen them live can attest to, and on early recordings, even Low's albums sounded like the band could easily be in the same room as the listener. Over the last few albums, however, the band has almost distanced the live feel with the recorded sound, as production has included a number of elements which simply cannot be repeated live with their simple three-piece lineup. For this, the group tried a new approach. The trio captured the recordings in Duluth before bringing to producer Tschad Blake (Richard Thompson, Los Lobos, Sheryl Crow) for the mix. While much of the music was live, the group actually experimented with a larger variety of both effects and instruments. Backup singers, bells, organ, accordion and banjo aren't things most Low fans are used to hearing (but then again, neither was the optigan back on 'Secret Name'). The first most noticable departure is the album's overall aggression, heard right from the get-go. Forceful percussive sounds are the driving forces on the song's opener, "(That's How You Sing) Amazing Grace," a vocally-harmonic treat that gives me chilling goose-bumps, along with "Candy Girl," which I swear has toilet flushes, and "I am the Lamb," (a track with guest vocals by Gerry Buckley of America) which opens quietly with clapping and makes a song-length crescendo to the point of stomping and hitting wooden blocks by the song's end. Anybody who has seen them over the past year will probably recognize the jaw-droppingly beautiful songs like "Little Argument with Myself" and "In the Drugs," along with songs like "John Prine" which have been part of their live set since before last year's album was even released. The group even tries rocking out on songs like the distortion-heavy "Canada," the loud and in-your-face blare of the morbid "Snowstorm," and the George Harrison-meets-Phil Spector "La La La Song." (I swear, somebody's been listening to 'All Things Must Pass'!) Mimi has very up close and personal moments with the songs "Tonight," "Point of Disgust" and the album drifts off into bliss with the delay-heavy "Shots and Ladders." 'Trust' may not get the band any airplay on commerical radio, a song in a TV ad, or the closing credits of a movie, but I can safely say it will make many people's top lists by the end of the year. - Jon Whitney
samples:
wire, "read & burn 02"
Pink Flag

I never thought that #1) I would ever see Wire live or #2) I would be sitting here reviewing new material from the quartet. The method behind the 'Read and Burn' series is to record something and release it to the fans quickly, without loads of promotion and other time-consuming hassles that come along with full-length albums for record company machines. With this approach, the band feels that all fans have access to the recordings while the fence-sitters can just get a full-length recording when it comes out. Take this warning: volume two in this series is out now and will -not- be distributed to stores at all. Instead, due to the success of the first volume, the group is selling it direct from the web and at their shows. Wire reintroduced themselves to the world with their "greatest hits" shows two years ago. The band discovered that it was amazing to be playing together and a "hits" tour wasn't something they wanted to get in the business of doing. 'Read and Burn 01' saw the band tossing a very tasty treat to the bands: six short and fiery songs totalling about 16 minutes, heavy on the guitar and feverishly energetic. On volume two, the band has expanded the sound to include more electronic pieces, like the disc's jaw-dropping closer (their most recent concert-opener), "99.9," and "Nice Streets Above" which could easily please any fan of the 'Bell is a Cup' album. Fans of the first volume will be pleased with the rough and fast tunes "Trash/Treasure" and the song simply titled, "Read and Burn," where the bark-like lyrics take a back seat to a rawkus progression only a band like Wire could pull off. Over two decades after their inception, it's amazing to think that this band is still as fresh, original and true to a sound which has become all their own. I can't wait for the next one in the series. - Jon Whitney
samples:
Jonathan Coleclough, "Period (2xcd limited edition)"
Anomalous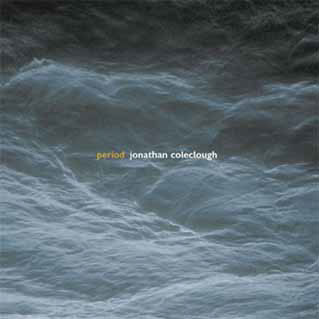 Originally released on vinyl last year, Anomalous has recently issued an expanded CD version of this magnificent piano-derived piece. The first track, "Period," opens with some plaintive piano notes over the expected low-frequency drone. What is surprising in this piece is the piano—it's really up-front rather than altered and hidden like the sounds used in his other pieces. The sound is full and lush, and as each sparse, melodically abstract phrase is played on the piano. Some of the notes are significantly extended, slowly decaying and interacting with the music as some stunning textures emerge. The piece is dark and contemplative, and the sound is much warmer than Coleclough's typical metal-derived drones. The second piece, "Periodic," is a reworking by Colin Potter that leaves out the piano strikes but keeps their decaying ambience. It is a dark, absolutely gorgeous piece that's much more ominous and complex-sounding than the previous track, full of spooky reverbed-out sounds and the rumbling of machinery in the distance over the slowly shifting low-end drones. This disc is truly a captivating listen. A limited edition of 300 copies of this album were released with a second disc containing another 50 minutes constructed from the same source material. The first track, "Periodicity," features prepared piano surrounded by shimmering metallic and low-end tones. It's an interesting piece, but at times, the tonal palette of the scraped and chiming prepared piano sounds limited and repetitive. The second track, "Summand" adds the resonant piano sounds to the sonic foundation from Coleclough's album with Andrew Chalk, 'Sumac.' The two drones slowly shift and interact; the overall effect is hypnotic but the development is really subtle; there's not a lot going on. Later on, digitally-processed high frequency tones are introduced, and the piece ends with loud metallic resonance. The second disc has some great sounds, but is a little less compelling than the first and is probably only essential for completists. 'Period' on its own is an incredible album that establishes Jonathan Coleclough as one of today's premier drone artists. - Steve Smith
samples:
Landing, "Fade In/Fade Out"
Strange Attractors Audio House


You've got to love Landing for being as prolific as they are, and for "spreading the wealth," as it were; releasing multiple projects a year on a host of different labels. 'Fade In/Fade Out' finds them growing into their collective skin even more, and easily stands as one of their finest works. The 5-song EP opens with a quiet energy, building only slightly, and revealing that, at last, Landing have captured and tuned the delicated balance between their wall of echoey guitars and the quieter beauty they can sustain. "Forest Ocean Sound" finishes with such delayed guitar, churning out a melody of intense charm. Then the space sounds and percussion of "Against the Rain" begin, stirring your soul to its very core as you listen, waiting for the crushing crescendo that never comes. Instead, Aaron and Adrienne Snow's vocals blend and intertwine with the music like never before, becoming one with the drone and swell around them. What makes this all particularly stunning is that this EP was conceived through improvisational sessions, with the songs being created and recorded at the same time. They all blend together so well that you realize how tight this band is, and how well they can read each other to create like this. Only on "Whirlwind" is there a hint of the Landing of before, with the drums becoming more pronounced, and the swirling guitars taking a background role to Adrienne's lilting vocals. On "Pulse," the distortion returns in full force, revealing a track almost Kronos Quartet in nature. Awe-inspiring music that will not leave my headphones for some time. - Rob Devlin
samples:
Tyondai Braxton, "History That Has No Effect"
JMZ Records


Tyondai Braxton has an intimate relationship with his guitar pedals. Every sound Braxton makes on this CD - primarily using guitar and voice - is processed through various combinations of a bevy of effects. The nine tracks on this disc are surprisingly diverse, and I imagine there's a good deal of improvisation going on. The first three tracks use only voice and guitar pedals, but you wouldn't know it - "(A Sentence Worth a Thousand Words) Great Mass" is a dense atmospheric soundscape and "Light Pitch Black, I'm Gonna Start Shining Bright!!!" is beat-heavy minimal electronica (probably the most impressive use of beat-boxing in a long time). A disc full of these voice experiments would still be interesting, but things quickly take a turn as the guitar becomes a focal instrument: there's the anthemic post-rock of "Raise Yr Arms & Cross Them", featuring a violist and cellist, and then there's the excellent "The Violent Light Through Falling Shards," where Braxton's guitar stirs up echoes of Charles Bullen over beat-boxed industrial beats and siren-like noise. In fact, the entire disc is reminiscent of This Heat, not so much in sound (though at times the comparison can be made), but in application; Braxton's hands-on computerless approach to making layered music reflects This Heat's experiments using traditional instruments combined with the live manipulation of tape loops. The final two tracks on the album feature Braxton's singing, a voice that at times almost sounds like (dare I say it) Peter Gabriel. Of these two tracks, "Struck Everywhere" is particularly engaging: a 10-minute, free-flowing melodic piece bedded on a ride cymbal loop. This disc pretty accurately replicates Braxton's live show, where he sits on the floor with a guitar and mic in the middle of a sea of wires, constantly playing, singing, and fiddling with his pedals. He's definitely got it down to an art, as I'm pretty sure all his sounds are created on the spot, with no samples. I wouldn't be surprised if most or all of the intensely-layered tracks on this disc were done in one take without overdubs. It's really an impressive disc. - Nate Smith
samples:
This Heat, "Deceit"
These Records


With the recent passing of keyboardist Gareth Williams and the newly ignited interest in the post-punk era, This Heat's seminal 1981 masterpiece 'Deceit' has been re-released in a limited edition digipack. Williams was largely responsible for the band's loose, improvisational nature and the intellectual force behind much of their experimentation. Often unfairly lumped in with early 80's industrial pioneers Throbbing Gristle and 23 Skidoo, This Heat always forged a path of their own. They probably had more in common with British "new music" pioneers such as AMM and Spontaneous Music Ensemble, but this too seems to sell them short. Their revolutionary sound has most certainly influenced and made possible territories later explored by No Neck Blues Band, Avey Tare Panda Bear, Sonic Youth and Boredoms. This Heat augmented their scratchy, dark punk improvisations with tape loops, ethnic percussion and unique vocal harmonies. Their politics were always at the foreground of their lyrical content, but they avoided sounding preachy or propagandistic. This Heat were pretty obscure even in their own time, and still remain mostly unknown.
'Deceit' is probably their best document, and it contains some of their most masterful work. The album opens with the improbable pop of "Sleep," a song that forms out of nowhere and becomes a beautiful, hypnotic lullaby. All of This Heat's tracks do not operate like most traditionally composed songs; they seem at first to be incoherent and disorganized. This looseness forces the listener to "un-focus" their ears and begin to catch the haphazard logic of the arrangements. "Sleep" sneaks up with its sophisticated counter-melodies and looping percussion. It's hard to believe that these songs have the power or focus to take hold of the listener's mind, but upon careful listening, their ingenuity becomes clear. There are a myriad other great songs on this album, and I have found the best way to absorb 'Deceit' is to listen repeatedly on headphones. What else can one say? I think it's one of the best albums ever recorded. - Jonathan Dean
samples:
Tarwater, "Dwellers on the Threshold"
Mute


Tarwater's third full-length release finds them very much in the same headspace, exploring the same musical themes and capturing some truly beautiful melodies. This time, the concentration seems to be on composing and creating music that would work for films, theatre, and other performing arts. The arrangements on this release are shorter, building and ending sometimes before you even know what hit you. The mixture of electronic and traditional instrumentation is even more complete, as the two feed off of each other and work together to achieve the desired effect. There is more of a pop song structure on 'Dwellers,' as well, as each song seems to have a clear beginning, middle, and end. Also present seems to be a more concerted effort on the part of Ronald Lippok to have his vocals follow the melody slightly, even in their dry delivery. It's an incredibly personal record, with several songs having an emphasis on memories of the past ("Metal Flakes," "1985" particularly). 'Dwellers' also features some rather impressive guests, including Stefan Schneider of To Rococo Rot (of which Lippok is also a member) and Norwegian performance artist Tone Avenstroup. By the time you hear the graceful, frenetic double-shot power of "Be Late" and "Tesla" in the middle of the record, you'll be so enveloped by the melodies and beats, they may never leave your head. I found myself often desiring more out of the vocals, particularly with the short track lengths, but that instrumental tendency has always been one of the many charms of Tarwater, so why change now? Plus, the sparse guest vocals here and there add enough flavor. A completely enthralling listen. - Rob Devlin
samples:
Troum/Yen Pox, "Mnemonic Induction"
Malignant Records


German drone artist Troum and the American dark ambient project Yen Pox collaborate on one of the best albums released so far this year. Some might say that 'Mnemonic Induction' would make a great soundtrack for a film, and while that may be true, it would totally ruin the album. Other people's images associated with this cd would never do it justice. Like they say, nothing can be worse (better than?) your own imagination, and such is the case here. The four long, untitled tracks have one thing in common, a deep brooding low end drone that gave my subwoofers a much needed work out. Layered over top are eerie wails and moans stretched out to inhuman lengths while bleak rumblings phase in and out. The best thing about this album is the way in which it is able to capture and hold your attention. Rather than becoming just good background music, it stays active, alternating between soaring expansiveness and claustrophobia. The slick digipack contains a paragraph about dreams and the separation of mind and body, but to use this cd as a dream aid, something to fall asleep to, would be a mistake. What the album does best is not to conjure strange dreams, but to evoke one's waking memories, and associate the album with one's own experiences. But try not to dwell on your bad stuff, this album deserves better. - Richard SanFilippo
samples:
squarepusher, "do you know squarepusher?"
Warp


For those who didn't get the breakthrough one-sided 12" single from Squarepusher earlier this year, the complete CD edition is now available. This version is fully-realized and takes the form of a double-CD package: disc one featuring seven new or unreleased tracks wile disc two was recorded last year at a concert in Japan. The release which asks a question leads me to one of my own (which has plagued me for years): how come Tom Jenkinson can record such monotonous and sucky albums while having a wealth of variety on compact, yet fantastic EP releases? For the opening title track, I can safely say I haven't been this excited about a Squarepusher song since "Come on My Selector," as it merges both his low-cool funk obsession and choppy cut-up beat tendencies. Bad English rap gets chopped up on track two, "F-Train," while drum and bassheads can pretend to be stuck in a video game for "Anstrommm-Feck 4." The re-editing of cymbals and gongs on the first ten minutes of "Mutilation Colony" can almost be interpreted as an homage to Coil's "How to Destroy Angels" while the disc ends with an unexpected, cringeworthy cover of "Love Will Tear Us Apart." (Please don't sing next time, Tommy, especially if you don't know the words or choose to take as many 'artistic liberties' with the lyrics.) The live recording on disc two is only marginal, however. Littered with crowd-pleasers, hits, the occasional shouting of "give it up for Squarepusher," and an onslaught of noise at the end, it only sounds like a fair-quality live audience bootleg without the inclusion of a line mix. At 67 minutes, it's a good bonus to have for fans who couldn't catch any shows last year due to his cancellation, but it's certainly nothing like actually being there and experiencing the big sound. While it does compliment the disc one EP, I honestly don't feel its inclusion is worth charging a double-CD price for the package. - Jon Whitney
samples:
Mudhoney, "Since We've Become Translucent"
Sub Pop


Would somebody please give Mudhoney their due? Otherwise, they're going to eventually make that quintessential rock record that has the potential to destroy us all. It's rare that a band can continue to flourish and put great material to tape, not change the basic formula, and make a decade-plus career of it, and Mudhoney has done just that. There have been casualties, of course. After their last LP, 'Tomorrow Hit Today,' they were dropped from Reprise, without ever securing a hit album. Shortly thereafter, founding member Matt Lukin announced his displeasure for touring, and left the band. The hiatus that followed found the other members pursuing interesting side jobs, with Mark Arm even writing reviews for the now defunct Wall of Sound website. Now, the wait is over, as Mudhoney return to Sub Pop for their sixth LP. Thank goodness not much has changed in the process. The album's opener, "Baby Can You Dig the Light," is over eight minutes of noisy noodling goodness, and a sign that: 1) Mudhoney is back; 2) You can expect more of the same; 3) Their sense of humor is intact as always. Elsewhere, the arrangements are as blistering and loud as always. Mudhoney's influence on the grunge sound has always been clear, only now they seem to have so much more fun with it. Both "The Straight Life," with its laments on how a girl has been changed by the world around her, and "Where the Flavor Is" with, pardon me, its tongue-in-cheek lyrics, are straightforward rockers in the classic sense. The horns on several tracks are a fantastic choice on this record, making the atmosphere more loose and fun. Another accomplished work from one of Seattle's finest, if you're into that sort of thing. - Rob Devlin
samples:
gus gus, "attention"
Moonshine


I can remember the day that 'Polydistortion' was released, and it seemed like a whole new bridge between experimental electronic, post-rock, dance music and indie rock was built, as well as a foundation for a wave of Icelandic electronic music to flourish. I wouldn't have to bring up the group's breakthrough debut if I didn't feel it necessary to assure any reader that this was, at one point, a truly incredible collective. At the time, Gus Gus consisted of nine people: three singers, four musicians and two responsible for visuals. The music varied from pumping dance beats to slower-paced tunes, percussion-free ballads and shining instrumental tracks, all with a subtle twist of dementia to keep the sound from ever being mundane or tired. Their songs equally utilized everything in their ability, without over-saturating the mix. In the five years since, the group has gone through lineup changes, record label changes, and is now primarily a dance band. While the band's lyrics were never something to write home about, in the past they were at least somewhat off-center and interesting to listen to. On 'Attention,' the lyrics are both painful and repeated unnecessarily. Their new female singer lacks a true identity which separates her from a generic singer in a gay discoteque. On certain songs like "David," the music is so forceful, it almost doesn't matter but on songs like the opener "Unnecessary," it's bordering on unbearable. There are some highlights, however, like the guest vocal track from former singer Daniel Ágúst on the Gareth Jones-prodced "Desire," and the slower-paced hopping beats of "Attention" would make it a perfect jam were it not for the vocals. After the first few tracks, the rest of this disc tapers off into even more generic territory and while I can't say it's not pleasant, it's simply not the Gus Gus most people fell in love with. - Jon Whitney
samples:
Fischerspooner, "EMERGE" DVD Single
FS Studios/Ministry of Sound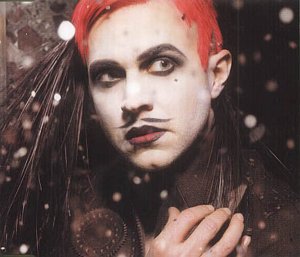 I really can't say enough good things about Fischerspooner's superlative first album. Depending on which of the eight thousand re-releases you've gotten, the album is either called 'Fischerspooner' or '#1' or possibly 'Best Album Ever.' Whatever it's called, it is definitely ear candy—a great mix of druggy technopop, crystal-clear sonics, and dramatic adrenaline rushes of cheap, sleazy production effects. However, I'm not really sure what to say about their newest release: a "DVD single" of their standout track "Emerge". Fischerspooner is first and foremost a performance art piece, and the album was only a soundtrack to the performance. Their show is a spectacular visual assault and violent enforcement of the primacy of aesthetics. Which is why I was very excited about the prospect of a DVD release; perhaps it would contain bits of their stage performance along with a stunningly remixed Dolby 5.1 surround version of their song? No such luck. In fact, all this DVD contains is a rather useless three-minute interview piece with Warren Fischer and Casey Spooner. The interview reveals nothing at all, as the two just sort of mug for the camera and seem pretty reticent to talk about their creation. The interview is interspersed with enticing clips of their filmed performance, but no shot is held longer than two seconds. It's extremely frustrating, as they could easily have included a number from the show, and it would have been infinitetly more entertaining than the MTV-style cut-ups found here. The other two features of the disc are so useless they don't even bear mention, but I'll mention them anyway. A "video" for "Emerge" is actually just a series of stills of the performance. Each still is held on the screen for too long. Totally unremarkable. The other non-feature is the new song "Megacolon," which is a really clever Human League-style song about flatulence and diarrhea. Great song, but why am I listening to this on a DVD? There are no visuals to go along with this new track. What's the point? This pointless artifact has nothing to justify any retail price over 50 cents. Beware. - Jonathan Dean
samples:
We know that sometimes these CDs are somewhat challenging to find, which is why we have a community section which can be used to obtain nearly everything available on this site.
WEEK OF SEPTEMBER 22 - SEPTEMBER 28
* AFX - Analogue Bubblebath Vol 3 2xLP [reissue] (Rephlex, UK)
Antonelli Electr. - Love And Other Solutions CD/2xLP (Italic, Germany)
Arovane - Cycliph 12" (Din, Germany)
* Asian Dub Foundation - Facts and Fictions CD [reissue] (Beggars Banquet, Canada/US)
* Asian Dub Foundation - Frontline 1993-97: Rarities and Remixes CD [reissue] (Beggars Banquet, Canada/US)
Claire Voyant - Love Is Blind CD (Metropolis, US)
Depth Charge - Spill: Rare & Unreleased Tracks 1993-1998 CD/2xLP (DC Recordings, UK)
Digitonal - 23 Things Fall Apart CD (Toytronic, UK)
DJ Vadim - USSR: The Art of Listening CD/2xLP (Ninja Tune, UK)
Dry & Heavy - New Creation CD (Green Tea, UK)
dZihan & Kamien - Stiff Jazz 12" (Couch, Austria)
Elijah's Mantle - Breath of Lazarus CD (World Serpent, UK)
* Felix Da Housecat - Metropolis Present Day CD [reissue] (PIAS, Canada/US)
Jordan Fields - I Wanna Thank You 12"/CDEP (Mo'Wax, UK)
Robert Fox - Underworld CD (AD Music, UK)
* Gold Chains - Gold Chains CDEP (PIAS, Canada/US)
James Hardway featuring Ghetto Priest - Speak Softly 12" (Hydrogen Dukebox, UK)
His Name Is Alive - Last Night CD (4AD, UK/Canada)
Robert Hood - Point Blank CD/2xLP (Peacefrog, UK)
I Am Spoonbender - Shown Actual Size 12"/CDEP (Gold Standard Laboratories, US)
Jazzanova - Soon 12" [part 2] (JCR/Compost, Germany)
Large Professor - Radio Active 12" (Matador, US)
Lemon Jelly - Space Walk 10"/CDEP/DVD (XL. UK)
Low - Trust CD/LP (Kranky, US - Rough Trade, UK)
Luciano - Live At Weetamix CD (Max Ernst, Germany)
* Ludus - The Visit/The Seduction CD [remastered reissue package, first time on CD] (LTM, UK)
* Ludus - Pickpocket/Danger Came Smiling CD [remastered reissue package, first time on CD] (LTM, UK)
Magnet - Chasing Dreams 10"/CDEP (Ultimate Dilemma, UK)
Male Or Female [Front 242] - ...recalled moments CD (Alfa-Matrix, Germany)
Jeff Mills - At First Sight CD/2xLP (React, UK)
Mr. Scruff - Beyond/Champion Nibble 7"/CDEP (Ninja Tune, UK)
Multiplex - Pinghaus Frequencies CD (Toytronic, UK)
Negativland - Deathsentences Of The Polished And Culturally Weak CD+Book (Seeland, US)
New Order - Confusion three 12"s [new mixes by Arthur Baker, Asto, Junior Sanchez, Larry Tees and Koma & Bones] (London, UK)
Ora - Final CD (ICR/World Serpent, UK)
Colin Potter - And Then CD (ICR/World Serpent, UK)
Colin Potter and Jonathan Coleclough - Low Ground CD (ICR/World Serpent, UK)
Masha Qrella - Luck CD/LP (Monika, Germany)
* Rocketmann! [Felix Da Housecat] - Rocketmann! CD (PIAS, Canada)
Schneider TM - Zoomer CD/LP (City Slang, UK)
Señor Coconut - Electrolatino 12" (Multicolor, Germany)
Silicon Scally - Mr.Machine 2xLP (SCSI-AV, UK)
Todd Sines/Natacha Labelle - Overlap 12" (Planet E, US)
Sol Invictus - The Giddy Whirls of Centuries 2xCD [anthology release] (Tursa/World Serpent, UK)
Spring Heel Jack - Amassed CD (Thirsty Ear, US)
Superpitcher - Yesterday 12" (Kompakt, Germany)
Amon Tobin - Verbal 12"/CDEP (Ninja Tune, Canada/US)
Trance AD - The Remix Collection CD (AD Music, UK)
David Wright - Walking with Ghosts CD (AD Music, UK)
Your Favorite Horse - Makeshift Stars For Railway Cars 2x8" [ltd to 100 copies] (Sonic Syrup, US)


This is simply this week's highlights from the NEW RELEASES provided by Greg and Feedback Monitor.
For a more detailed schedule stretching into the future, please check out the site,
since release dates can and will often change.